You'll probably agree with saying that anyone who's even half-interested in night vision will have heard about ATN (American Technologies Network). That said, how many of you can name the best night vision devices from ATN off the top of your head?
Of course, just like with any major brand, they'll have a considerable range of products, which is both a blessing and a curse. On the one hand, you're very likely to find something to suit your needs to a tee, but on the other, there's so much info to comb through.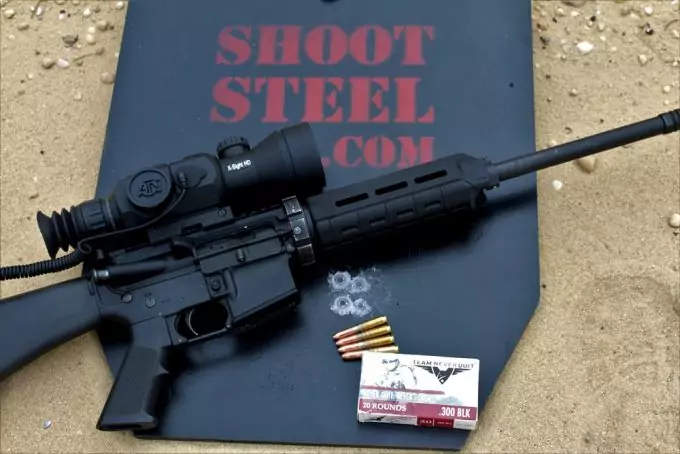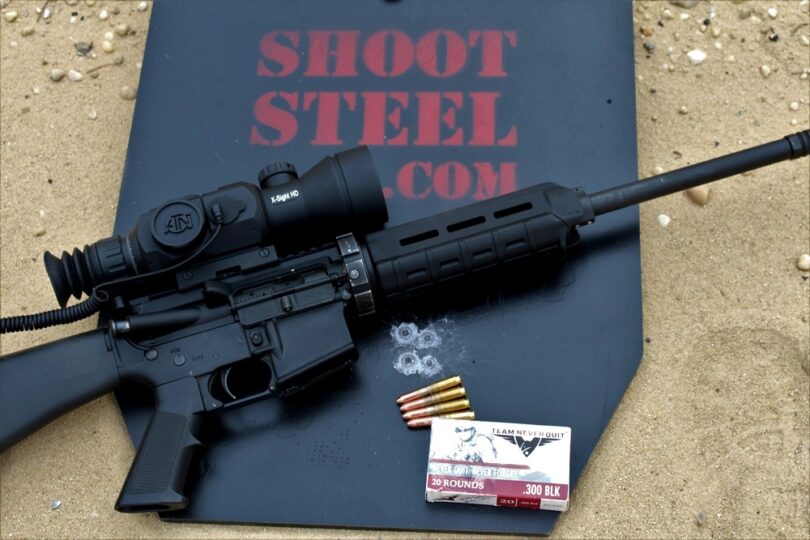 That said, we decided to save you the trouble and do the research, the results of which you can read down below. Of course, we made sure to include a little bit of something for everyone's needs (and budgets). Enjoy the read!
Our Top Picks
Things to Consider Before Buying
If you're not sure what features to look for and how to compare them, then you've come to the right place. This section will be dedicated to that problem – how to choose the best night vision device (be it from ATN or any other manufacturer).
If, however, you feel you're well-versed when it comes to night vision and know what specs and features you need, then feel free to skip this section and go straight to the reviews.
Generation
Night vision generations are pretty much intuitive – the bigger the number, the newer the generation, and the better the optics. As of now, there are 4 generations (confirmed).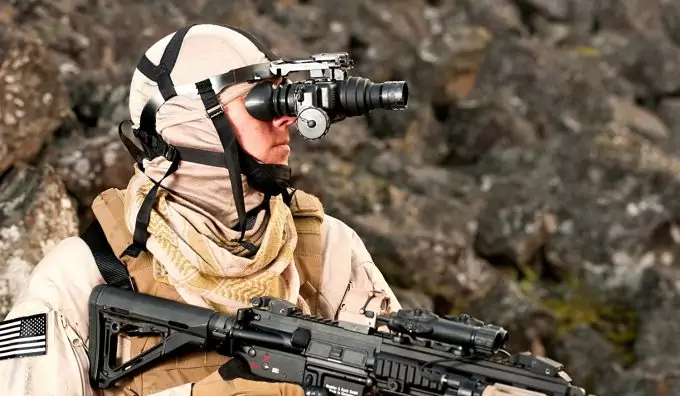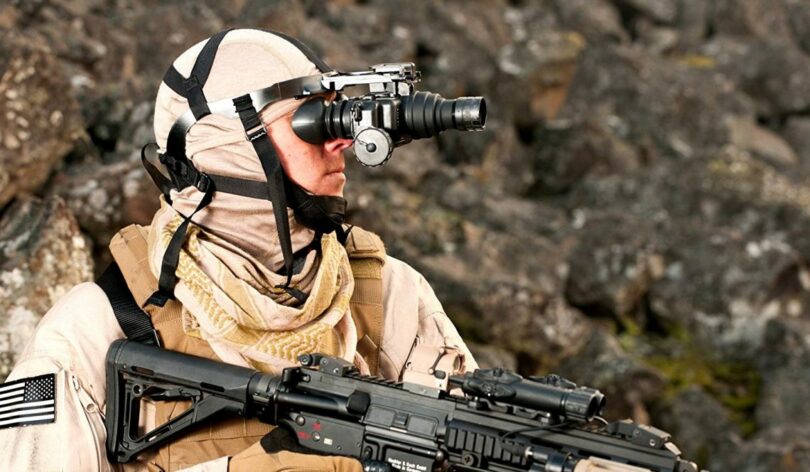 Gen 1 has been in use since as far back as the 1960s, and it's pretty much ready for retirement. The only reason the manufacturers are still making it is the cost – it's the cheapest choice out there.
Gen 2 (in use since the 1970s) has a similar story to its predecessor, though it's marginally better (overwhelmingly so when it comes to range). it requires less ambient light and the image is a bit less grainy, but the only reason it's still around is the cost (second cheapest).
Gen 3, as you might gather, have long been the new kid on the block (since the 1990s), so the tech to make them is a lot more expensive, but the payoff is up to par – lots of range, autogated power supply, crispy clear image, the works.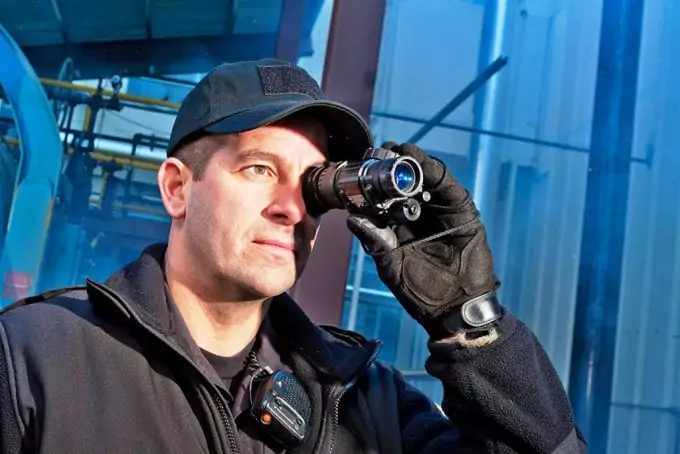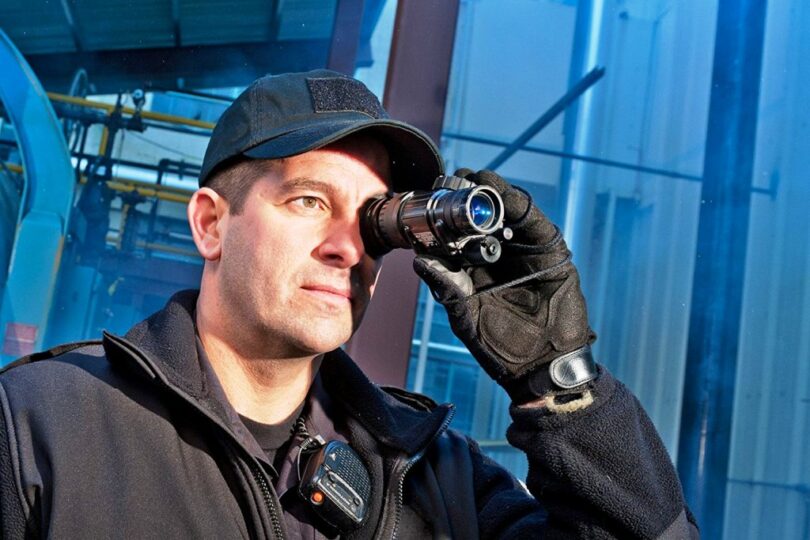 Gen 4 has only recently entered the market, both in the military and civilian life, and it's prohibitively expensive. Without going into details, let's just keep it at saying that it surpasses Gen 3 in performance, but isn't quite there yet in terms of reliability.
Of course, there are also digital devices, which are close to Gen 1 in terms of price, but somewhere between Gens 1 and 2 in terms of image quality. The plus side here is that the image is black, white and gray instead of black and green, but their power consumption is off the charts (comparatively speaking).
Type of Device
Painting with a broad brush, there are four types of night vision devices, depending on the design – monoculars, binoculars, goggles and scopes.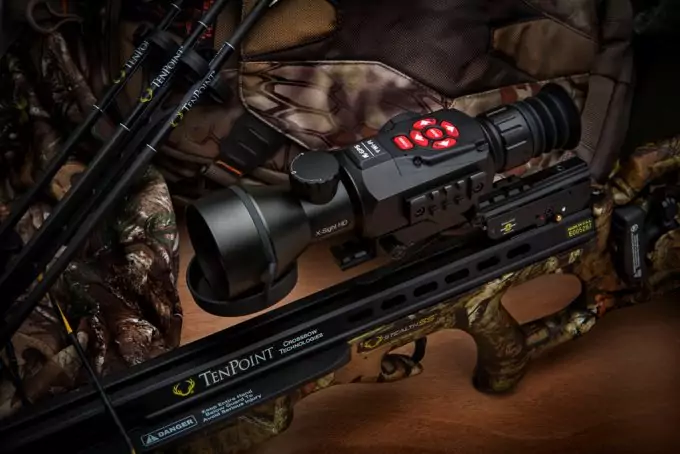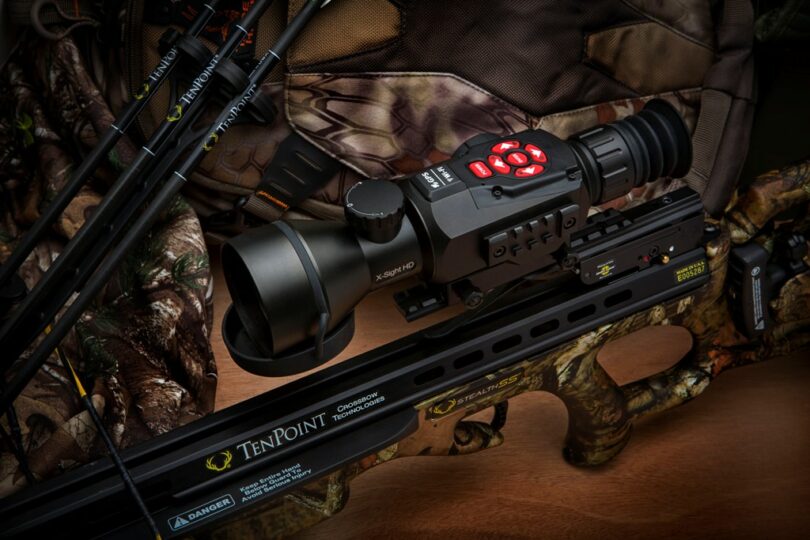 Let's kick off the list with night vision monoculars – this is the way to go if you need something lightweight and cheap. The downside is that you don't have the depth perception you would with a pair of binoculars.
Speaking of which, this is their exact main selling point – a combo of night vision with depth perception. This makes them suitable for a variety of activities, from surveillance and law enforcement to wildlife tracking and general observation.
Night vision goggles are the perfect choice if you're looking for an NVD that'll keep your hands free. More often than not, they'll have no magnification, but will be the most expensive of the lot. They're great for hiking, hunting or working as a private eye.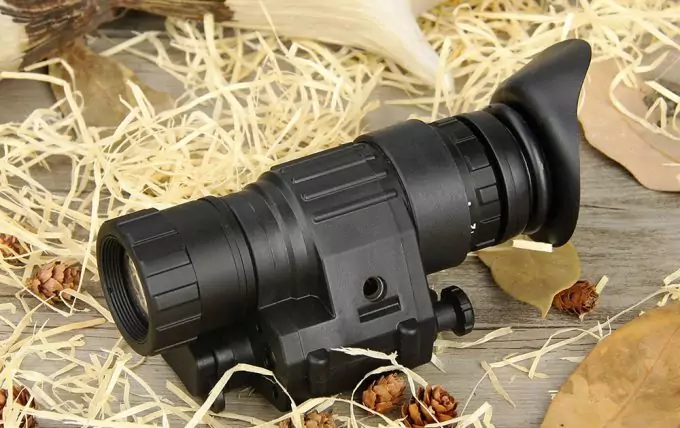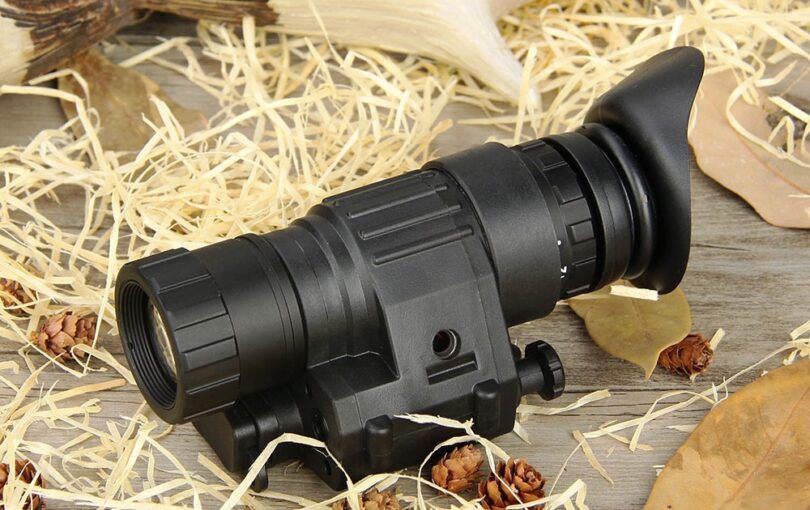 As for the scopes, it's pretty damn obvious what they're for (though, yes, you could use them as monoculars, but vice versa is not really feasible).
Magnification & Field of View
Depending on what you plan to use your night vision device for, magnification can go from imperative (long-distance observation, small game hunting) to non-issue (law enforcement, patrolling, nighttime hunting, spelunking).
As for the field of view, you're probably aware of the fact that the more magnification you have, the smaller the field of view will be, so whichever way you're going, you have to make a trade-off.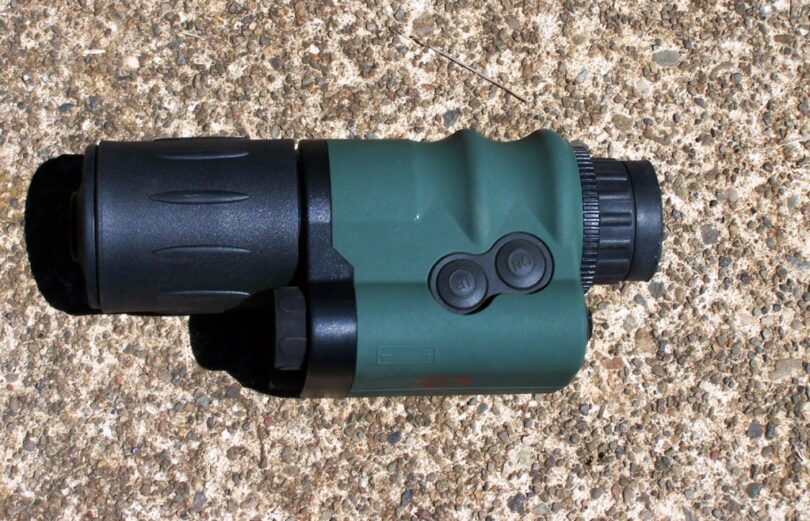 Infrared
Traditional devices will often have infrared illuminators to correspond to their generation – gens 1 and 2 will more likely than not have a built-in illuminator, while in gens 3 and 4 it'll be a detachable mount.
The range will also vary from the average 100 yards for the former two (to complement their inferior optics) to about 20ish to 50ish yards for the latter two (to complement their superior optics). Since the latter gens are able to use the smallest amount of ambient light, they need not rely as much on artificial light sources.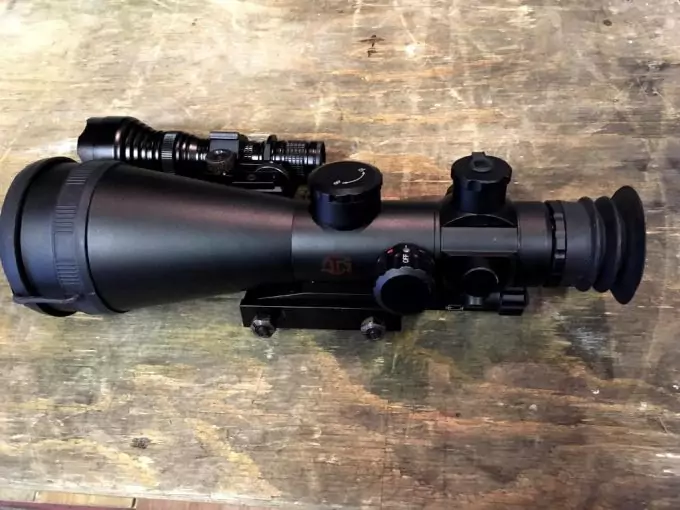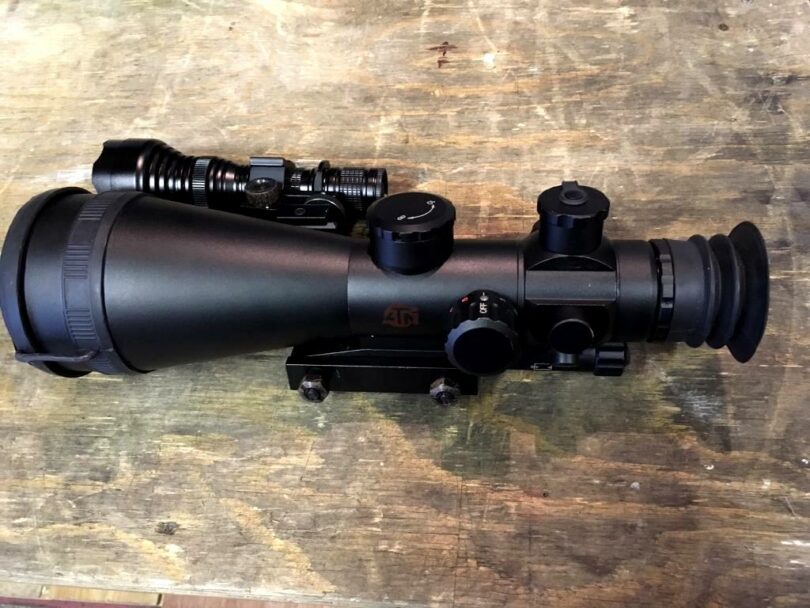 As far as digital devices go, they're pretty much useless at night without the IR, so you'll find it built-in in most of them. Oftentimes, it'll be barely adequate, so you'll need an external IR.
Weight and Dimensions
Given that most activities that require going out at night or moving in pitch black conditions are rather physically exacting, it's important to keep the weight at minimum (the same applies to the overall dimensions).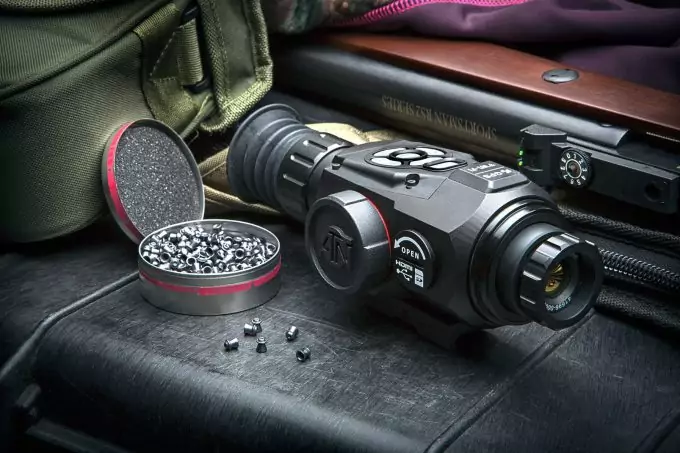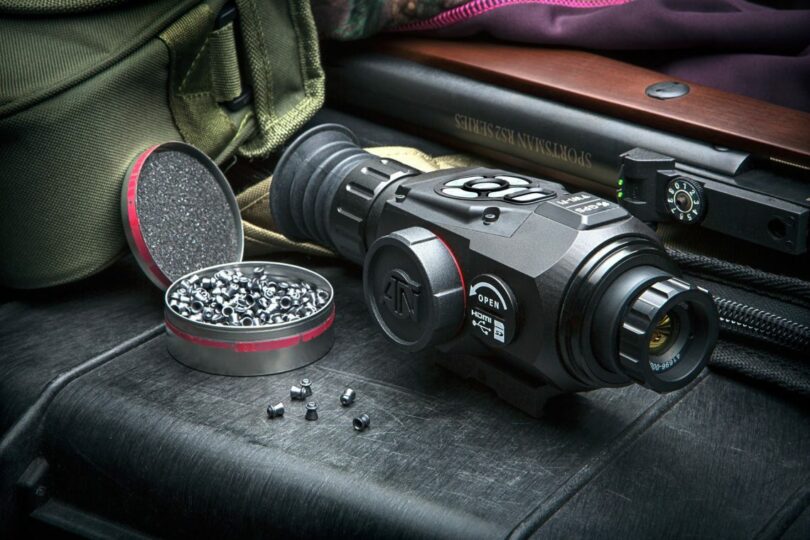 This is especially important if you're trying to find a scope, since you have to factor in the weight of the weapon, as well the type of the mount system (though, ATN scopes will mount any standard Weaver or Picattiny rail).
Best Products on Today's Market
Here you can read our reviews of the top night vision devices from ATN, at least at the moment. As we mentioned above, we made sure to include something for everyone's budget and needs, so the assortment is a bit varied.
ATN PS15-4 Night Vision Goggles
Price: Approx. $9,000
Weight: 1.54 pounds
Specific features: Gen 4, built in IR with flood lens, 1x magnification, 2×27 mm lenses, 40-degree FOV, direct controls, automatic brightness adjustment, bright light cutoff, low-battery indicator, uses 2 AA or CR123A batteries, waterproof, 2 year warranty
Best use: Law enforcement, surveillance
The ATN PS15-4 Night Vision Goggles is a night vision device that's not really meant for the faint of heart – saying it costs a lot would be an understatement. However, the tech that goes into making it somewhat justifies the price (though not fully).
Now, the PS15 is a 4th gen of night vision devices, which was still much experimental tech a couple of years back, and it's not widely used, not even by the military (even they are worried about breaking the budget).
Gen 4 has an edge over its predecessors in that the image is much less grainy, so you can have more magnification, and, in turn, better range.
Another great thing about these goggles is that they have a pair of intensifier tubes rather than just one, which goes a long way to making a crispy clear image. You also get a built-in IR illuminator, which helps in pitch black conditions or if you need to read a map.
The housing is advertised as fully waterproof, though diving with these is still probably a bad idea – it can take splashes much better than most other such devices, but submerging it for prolonged periods of time is hardly advisable.
As for the power, the PS15 can use either a couple of 1.5V AA batteries or a single 3V CR2123A battery, neither of which seems to be included in the purchase. It does, however, include the head mount, which is a nice touch.
PROS:
Military grade quality
Comes with a head mount
Built in IR with a decent range (about 100 yards)
Brightness control and auto shutoff
Fairly wide field of view (40 degrees)
CONS
:
Expensive as all hell
The head mount could be of better quality
Related: Seeing as the PS15 doesn't come with batteries, you'll need to order some right out of the gates. For AA, check out the Energizer MAX AA Batteries (pack of 4), but if you prefer CR123A, the Surefire Battery 123A 3 Volt Lithium Batteries is a nice choice.
ATN PVS7-3 Night Vision Goggles
Price: Approx. $3,300
Weight: 2.8 pounds
Specific features: Gen 3, built in IR, multi coated glass optics, head mount gear, low battery indicator (internal), waterproof, requires 2 AA batteries, manual focus ring, water resistant, fog resistant, 2 year warranty (limited)
Best use: Professional application, surveillance, stargazing
Much like the name would suggest, the ATN PVS7-3 Night Vision Goggles are 3rd generation night vision goggles (which accounts for the 4 digit price tag).
They are standard military issue that's trickling down to the public (though they are not available for export outside of the US and the State of California, and it's not because of the Calexit).
All jokes aside, though, the google is a high end night vision device, coming with multi coated glass optics and intensifier tubes that are well able to perform in a variety of lighting conditions, but never in daylight.
On that note, you should always avoid exposing the lenses to bright light from any source (street lights, car lights) – they do auto adjust so you won't be left blinded, but if done repeatedly, this exposure can damage the intensifier tubes.
The focus here is manual, which might turn away some, but it's really no big deal. The brightness control is, however, automatic, and there's also a bright light cutoff, which comes in handy if you're surprised by an artificial light source (think car or flashlight).
PROS:
Built in IR illuminator
Combat proven military grade gear
Water resistant
Rugged housing
Related: If you haven't got any suitable batteries lying around the house, you might want to check out the lithium Energizer L91BP-8 Ultimate AA Batteries (8-pack), which bring a bit more playtime to the table than alkaline.
ATN X-Sight 3-12 Smart Riflescope
Price: Approx. $600
Weight: 4 pounds
Specific features: Digital, built in IR, built-in Wi-Fi, electronic zoom, manual focus, requires AA and CR2 batteries, water resistant, Picattiny rail mount, ATN Obsidian Core processor, 1080/720p resolution, 30/60fps
Best use: Hunting, short to medium range shooting
The ATN X-Sight 3-12 Smart Riflescope, much like the rest of their products, has a distinct advantage of having a very developed community of owners online, especially on Facebook, which is great if you ever run into a snag with your scope.
This one is a digital scope, so it's somewhere between a Gen 1 and Gen 2 in image quality, but price wise, it's much closer to the former, which is a plus if you're working with a limited budget.
Speaking of image, you can obviously use it in daylight (just not in bright light, as it tends to make reading the screen), which you can't do with traditional night vision devices. Plus, the daylight use is in full color, while the night use gray and a bit grainy.
On that note, the scope is well able of making videos and photos (1080p at 30 fps or 720p at 60fps for the former), which comes in handy when you're telling hunting stories and need to back them up.
The scope does include a built-in illuminator, which is good enough for up to 100 yards (for detection, 75ish for effect).
PROS:
Fairly easy firmware upgrade makes it rather user-friendly
Surprisingly good image quality (it's a scope, after all)
Reliable mount
Does a good job of holding zero
Batteries included
CONS
:
Does tend to shut off due to recoil (.308 caliber)
Eats through batteries like a hog through a bushel of apples
Related: If you haven't got a memory card lying around the house, you might want to check out the SanDisk Ultra microSDHC Card – it's quite sturdy and comes with an adapter.
ATN X-Sight 5-18 Smart Riflescope
Price: Approx. $600
Weight: 2.7 pounds
Specific features: Digital night vision optics, day and night use, video output, built in WiFi, GPS, Geotag, E-Compass, water resistant, requires AA batteries, built-in IR illuminator, iOS and Android compatible
Best use: Hog hunting, coyote hunting
The ATN X-Sight 5-18 Smart Riflescope is very similar to the ATN X-Sight 3-14 Smart Riflescope – they feature pretty much the same technology, though with a major difference in magnification (as you may have already inferred from reading the names).
The 5-18 has a range of 5–8x magnification, which comes into play if you're hunting varmints (especially smaller species). Granted, this does cost you the field of view, and you might find it too narrow for your needs.
Other than that, the 5-18 is a great little scope – the fact it's a digital rather than traditional night vision device makes it just as easily usable in daylight, so there's versatility, and you can even use it to make videos (1080p at 30fps or 720p at 30fps).
Now, there's a drawback to all this, as it requires 4 AA batteries to operate and even then it'll suck them up dry in 2 hours, best case scenario.
Obviously, being a digital night vision device, it comes with an IR illuminator, which is a smidgen better than what you get with Gen 1 intensifier tubes (so, about 100 yards of range, 75 yards of which is usable).
PROS:
Great magnification, very useful for hunting varmints
More than adequate image quality
Comes with the batteries
Holds zero
IR illuminator included
Connects via WI-Fi to a desktop or a smartphone
CONS
:
The field of view feels too narrow
It's a bit on the heavy side, especially irksome if you run a heavy rifle
ATN PVS14-3A Night Vision Monocular
Price: Approx. $3,500
Weight: 0.83 pounds
Specific features: Gen 3 intensifier tube, 1x magnification, 26 mm lens, 40 degree field of view, manual variable gain control, Mil Spec headgear, not available for export, 2 year warranty (limited)
Best use: Law enforcement, surveillance
The ATN PVS14-3A Night Vision Monocular is pretty much what it reads on the tin – a 3rd gen night vision monocular. The multi purpose here is just a fancy way of saying you can use it handheld, helmet mounted or head mounted.
However, what's nice about this monocular is that it can take an optional camera adapter, so you can just as easily use it to capture videos as observing the vista at night.
Of course, being a 3rd gen, it's a bit on the pricey side, but it more than makes up for it with image quality and military-grade build.
It's really recommended for exacting nighttime activities, such as surveillance or law enforcement, though it's also available for recreational use. What it isn't available for, however, is sold outside the US or in the state of California.
As for infrared, the scope does come with an IR illuminator which has a rather limited range (about 20+ yards). Then again, the optics here are powerful enough on their own, so you don't really need the IR, except for reading maps or some other such activity.
PROS:
Mil spec
Fairly generous field of view (40 degrees)
Comes with a complimentary battery
Military grade quality
Can be handheld or mounted
Good battery life
Lightweight
Related: If you'd like to mount the monocular to a rifle, you might want to check out the ATN Weapons Mount; it's the same mount the army uses to mount their PVS14s.
ATN PS28 Night Vision Scope
Price: Approx.$1,600
Weight: 1.8 pounds
Specific features: Gen 2+ optics, catadioptric front lens, quick release mount
Best use: Night time hunting
If you're an ATN fan and have used their PS22 system, you'll probably like the new (well, it was new back in 2014) ATN PS28 Night Vision Scope.
The PS28 enables you to use the already sighted-in gun at night without going through all the hassle of removing your daytime optics and then mounting the night optics. With this baby, all you have to do is clip it on in front of your daytime scope and you've got night vision.
It's important to note that mounting and dismounting the PS28 doesn't require any re-zeroing, since you're basically just adding a filter (gross oversimplification yes, but you get the point).
The scope doesn't come with any magnification of its own, as it relies on whatever daytime optics you already have mounted. As for the image, It's well beyond what you may be used to in Gen 2 devices, almost nearing Gen 3 (but not quite).
On that same note, it's not quite as expensive as your traditional Gen 2 night vision scope (still not saying it's cheap, it is a considerable investment, just not as considerable as you'd normally pay).
As for the power supply, seeing this is a traditional night vision device, it relies on ambient light and not IR, so you won't need any. That said, it does come with an IR illuminator and two CR123A batteries to supplement the intensifier tubes in pitch black conditions.
PROS:
Nice value package
Great image quality
Decent range
IR and batteries included
Long battery life
Comes with a pelican-style case and a remote control unit
CONS
:
Somewhat expensive
The head mount gear isn't really comfortable
Related: In case you need more flexibility for your mounting options, you might want to check out the ATN Scope Mounting System, which comes in 42–50 mm and 56-58.7 mm sizes.
ATN Night Arrow Night Vision Scope
Price: Approx. $1,500
Weight: 3.8 pounds
Specific features: Gen 2+ optics, 6x magnification, 5 degree field of view, Total Darkness IR system, detachable IR illuminator, auto brightness control, bright light shut-off, requires 1 AA battery, low battery indicator, 2 year limited warranty
Best use: Varmint hunting
The ATN Night Arrow Night Vision Scope is a great choice if you're looking for something to hunt coyotes and hogs at night. Seeing it's a 2nd gen night vision, it has a surprisingly crisp image.
On a similar note, you can just as easily use this puppy for daytime hunting, just make sure the front lens cover is down. Of course, it should go without saying that you should avoid bright light at any cost, or you'll ruin the tubes.
The Night Arrow has a rather decent magnification, which comes in handy if you're hunting smaller pest, but it does come at a cost in terms of field of view (5 degrees).
On the bright side (no pun intended), the scope does feature automatic brightness control and bright-light cutoff, which will help with protecting the tube from damage.
The scope features a red on green reticle system (red in the center), and it does come with an IR illuminator to supplement the night vision. It's not a miracle worker, but it'll be good for up to 100 yards, give or take.
PROS:
Can be used in daylight
Battery included
One-knob operation
IR illuminator included
Excellent magnification (6x)
CONS
:
Not cheap
A bit on the heavy side
Unimpressive FOV
Wrap Up
So, there you go, seven of the best night vision devices from ATN, with a little bit of something for everyone – goggles, scopes and monoculars. The only thing missing are binoculars, though you could use the PS15-4 as such if you feel inclined.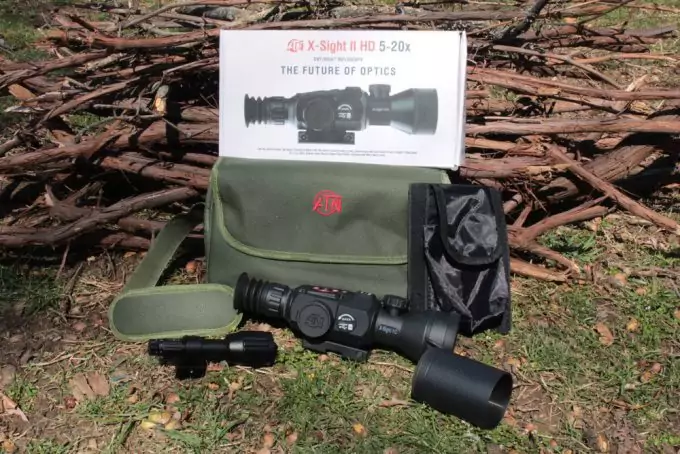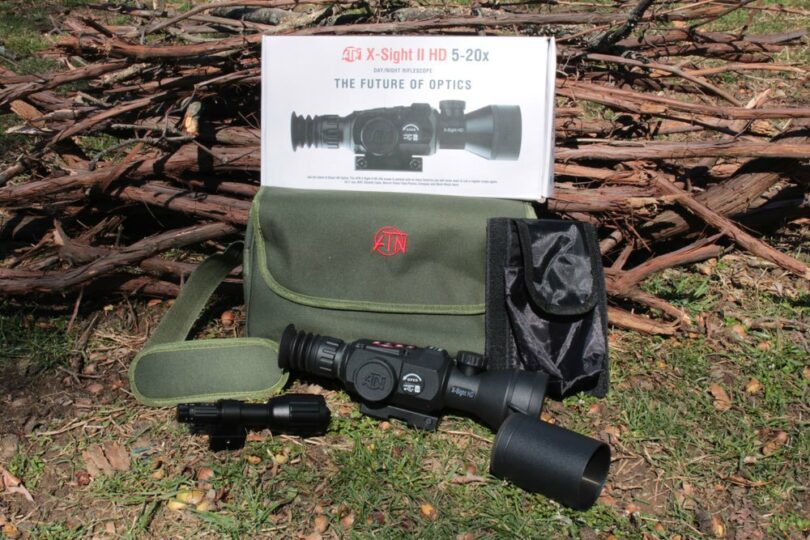 Depending on your needs – whether it's hunting, hiking, stargazing or spying your ex (hey, we're not judgmental, but the cops might be), you'll need different devices, so we made sure to include recommendations for each into the reviews.
On a more serious note, though, the two digital scopes and the night Arrow are a great choice for hunters, but in a pinch, you could use the PVS14 for the same purpose (provided you get the ATN mount).
The two goggles, on the other hand, are rather serious pieces of gear (with matching price tags), made for exacting applications (law enforcement, search and rescue, surveillance, combat), so investing in those is a serious business. In other words, it's not for weekend-warriors.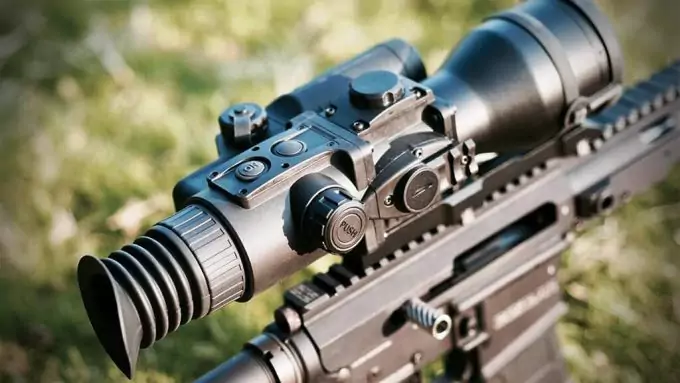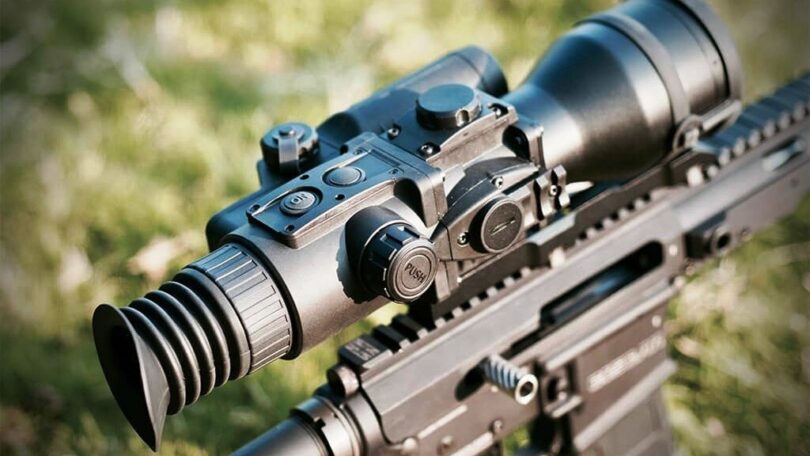 So, do you agree with our recommendations? Any juicy stories starring some of these products to share with other readers? If so, by all means, leave a comment and we'll be happy to discuss!