It is the internet source of information for everything regarding survival. We have a community of readers and contributors that frequently engages with Survival Mastery for a vast array of knowledge, tactics, and skills in the survival and preparedness fields.
However, we would be nothing without our community. They're the people who drive not just the content, videos and products we develop, but the entire Survival Mastery experience. Without them, we wouldn't be successful. So it goes without saying that our focus is and always has been on the people who come here for a unique, informative and trustworthy experience.
To supplement our free content, we offer products and services tailored to what we feel are the needs of our readers. And would love to discuss how your product could enrich our community!
Project stats
Over 150,000 monthly unique visitors
Over 250,000 monthly page views
Over 85% of the traffic comes from ORGANIC search results
Audience profile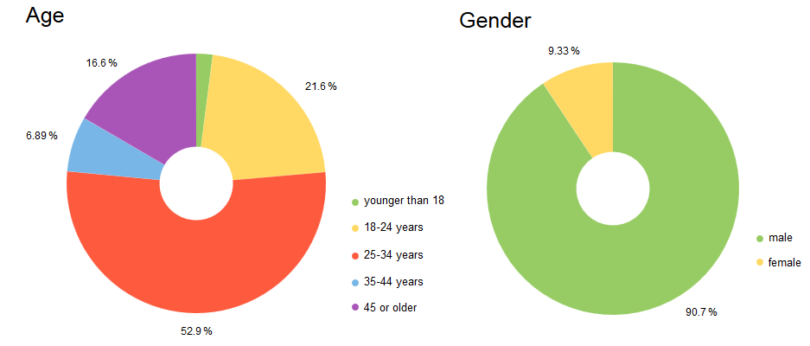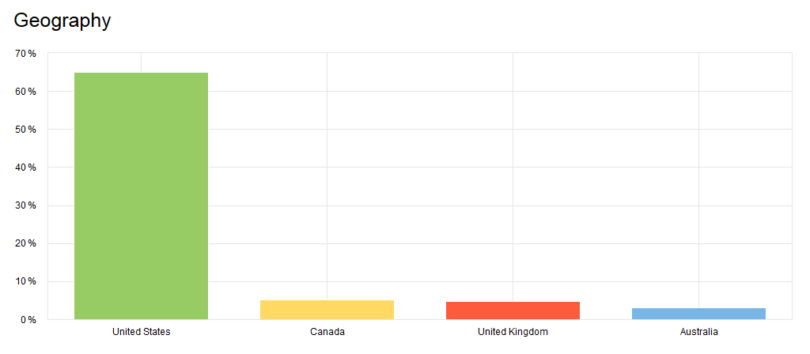 Advertise with Survival Mastery to:
Educate preppers about your product or service
Increase brand awareness and loyalty
Grow your customer base and drive sales
We've got a package that is perfect for you!
Advertising Options
Banners: We have the following sizes available: 300×250, 300×300, 300×600, 728×90.
Post Review: If your product or service is relevant and useful to our audience, we may review it on the blog.
Social Blast: A review of your product or service can also be emailed to our newsletter subscribers and posted in social networks.
Custom options: We can design an advertisement campaign tailored for your needs.
Contact us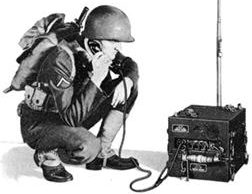 Please fell free to contact our marketing department for further info:
E-mail: advertisement@survival-mastery.com
Phone: +1(408) 520-9640