Zombie apocalypse refers to a famous American blog post that is used to raise community awareness as far as emergency preparedness is concerned. Centers for Disease Control and Prevention famously known as CDC use zombie disaster as a way of motivating Americans to prepare for the worst in the best way possible. CDC urges people to compare zombies who are basically flesh eaters to possible pandemics and hurricane season.
[the_ad_placement id="in-text-1-type-a"]
At the beginning, the blog post on flesh eaters' apocalypse was simply a campaign, but nowadays it is an effective disaster preparedness platform. This article will provide you with the best zombie survival gear information.
What you need to survive
The very first thing that you need to survive is a gun. The most appropriate piece should be a shotgun. However, crossbows and sniper rifles are also good choices. You should however, remember that each and every one of the above option has its drawbacks. See our article review of the best hunting bow in the market to give you more options.
Basically, shotguns are moderately easy to find in the market; on the other hand, locating the best crossbow or sniper rifle may be challenging. You need goggles to ensure that you secure your eyes against anything contagious that can easily find its way into your eyes.
You need a vehicle, because carrying along all your survival gear can be a hassle. Just make sure that you settle for a heavy-duty vehicle that can withstand any form of calamity. You should never under any circumstances settle for school buses or any other lightly structured/slow vehicle. Check out our list of the best bug out survival vehicle for more insight.
A respirator is one thing that you need to have in your list. Depending on the type of outbreak, the virus may be airborne and a respirator maybe that one thing that keeps you alive. Energy drinks are necessary for your survival, particularly when all the convenience stores have been destroyed by zombies.
A crowbar can come in handy when bursting through doors while running for your life. Toiletries need to be part and parcel of your zombie apocalypse survival gear.
Ropes come in handy when you want to climb a cliff or go down from a cliff, climbing a tree or building up a hideout. A dog is an excellent zombie detection system and it will also help you safeguard yourself when you are in the woods.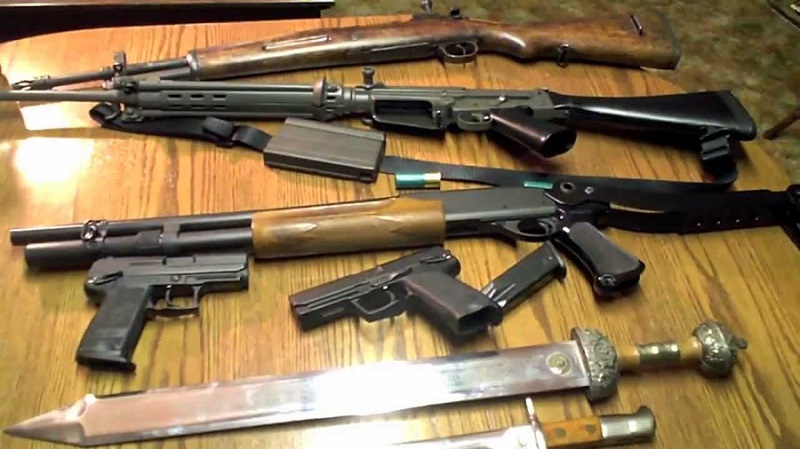 Night vision equipment is necessary especially when electricity is cut-off in your area because of the existing Armageddon. A chainsaw is a good and necessary addition to your gear. You need to be able to see far when presented with a zombie breakout, and there is no better way of extending your sight than binoculars. For the top night vision binoculars, take a look at our must-read article on the topic.
You should always be able to spot danger before danger spots you. A shovel is necessary when fighting your way through a flesh eaters' catastrophe and you can use it as a hammer. Communication is extremely important when you are between a rock and a hard place; therefore, you will absolutely require a CB radio.
Top zombie apocalypse survival gear reviews
Multi-Shot Combat Tactical Shotgun Airsoft Gun
You should always settle for a gun that is up to the task. Therefore, you need something that is powerful and tactical. You first impression of this gun would probably be the material and the design. You should not by any chance judge it by its material, because the power packed in this piece will definitely do the job right.
Unlike most guns, this one is equipped with 6 mm caliber, 320 FPS, triple barrel system and 3 BBs per shot. This piece allows you to eliminate your target without any problems with the multiple shot features. This is a beast of a machine that weighs only 4.5 pounds and it takes just enough force to pump.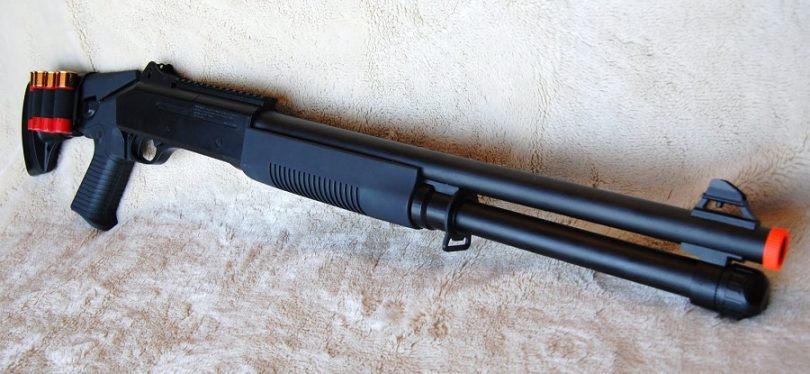 This machine uses shells for magazines that are plastic copies of the real m3 shells. When you hold this piece, you will always be holding a real shotgun. It shoots three BBs at a time allowing you to kill anything that stands in your way. The spread of the multiple shots is not too close and not too wide allowing you maximum precision. This means that you can get a head shot on a zombie from as far as sixty feet away. The piece has a smooth matte-black finish and a good grip for maximum performance. In summary, this is a good piece with lots of tactical elements. You can use it for medium range shooting.
Pros: The gun is equipped with tactical elements and features for better performance. It releases multiple shots, increasing your chances of eliminating your target.
Cons: It weighs 4.5 pounds, making it a bit heavier.
If this is the ideal gun for you, then visit and buy on Amazon.
Barnett Recruit Compound Crossbow
This is the perfect size archery equipment for surviving a zombie breakout. Its design is small and compact, which makes it easy to operate. This bow can help you take down any target while you are trying to survive.
This tool is equipped with the following: adjustable butt stock; rope cocking device; premium red dot sight; 3 – 20 inch arrows; and complete with quiver. You will admire everything about this piece, particularly the flat nature of the shots. Basically, from ten to forty five yards, the bow has one-inch drop with a hundred grain tips.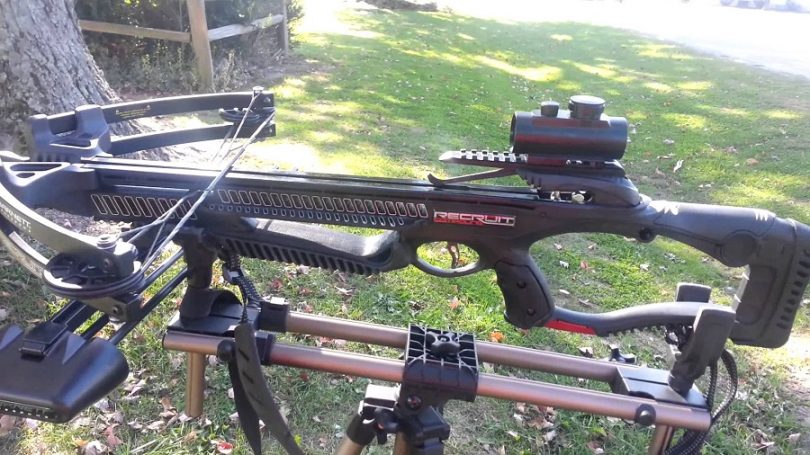 You will love the scope, which has illuminated three dots, along with five levels of green in addition to red. As mentioned earlier, its compact and small design makes it unique. With a sixteen inch axle to axle length and about twelve inch drawback length; this is the most versatile and resourceful crossbow to buy. You can hit your target at twenty yards with the best precision. The safety of the bow works perfectly fine and the trigger pulls effectively. It will take you approximately ten minutes to set the whole thing up and you will be able to initiate around three shots.
Pros: It has a small and compact design, making it easier to set up and operate.
Cons: The crossbow may get damaged if you do not handle as well as maintain it properly.
Like this amazing product? Then you can check its price here.
3M 8511 Particulate N95 Respirator with Valve
This is one of the must have zombie apocalypse survival gear. Weighing only 9.6 ounces and measuring 5 by 8.5 by 9.5 inches, this is a compact and lightweight respirator to buy. Unlike non-valve respirators, this unique model uses 3M cool flow technology to provide humid, hot exhaled breathing.
It prevents any hostile buildup of heat. If you equip yourself with this respirator, you will not be worried about respiratory ailments that measure approximately .2 microns. This simply means that the mask will stop most viruses that will try to get through.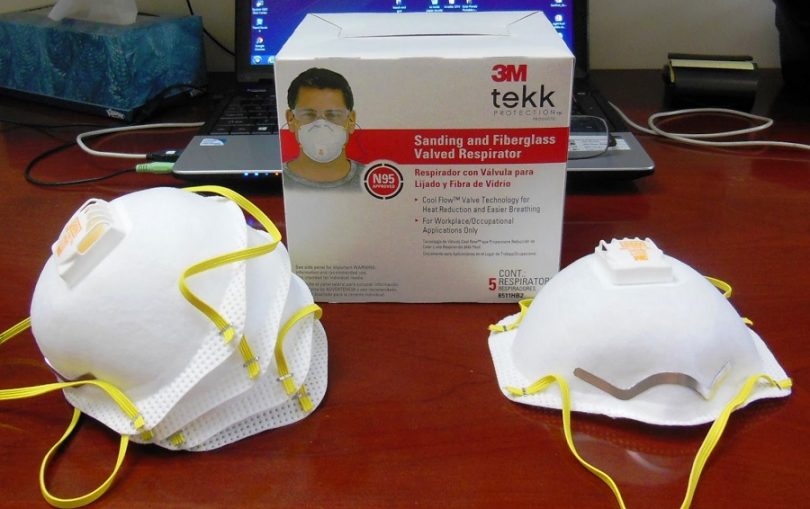 The valve will make it easy for you to breath and it has minimal fogging around the glasses. It does not matter how big your head is, because the straps will fit just fine with a good tight. This is a great tool for survival because it is equipped with one-way ventilation valve located in the front. The elastic is highly durable. The respirator will filter dust and viruses to ensure that you stay safe and healthy.
Pros: Uses cool flow valve technology that minimizes fogging, moisture and heat. It will also safeguard you against specific non-oil products.
Cons: This respirator requires proper maintenance or else it will stop functioning correctly.
If you like this product you can find and purchase it on Amazon.
Bestguarder 6x50mm HD Digital Night Vision Monocular with 1.5 Inch TFT LCD
As far as night vision devices are concerned, this is one of the best. It is highly versatile and resourceful, especially during the worst of moments. With an exceptional optical clarity and wide field of view, you will be provided with high performance night vision capabilities.
The five mega pixels CMOS, adjustable eyepiece, an in-view 1.5 inch TFT display, powerful infrared spotlight and image intensifier tube guarantee you high quality view and capture. You will be amazed how clear the view can be and how well you can see your target in pitch black. Focusing is stress-free since all you have to do is turn the lens to your convenience.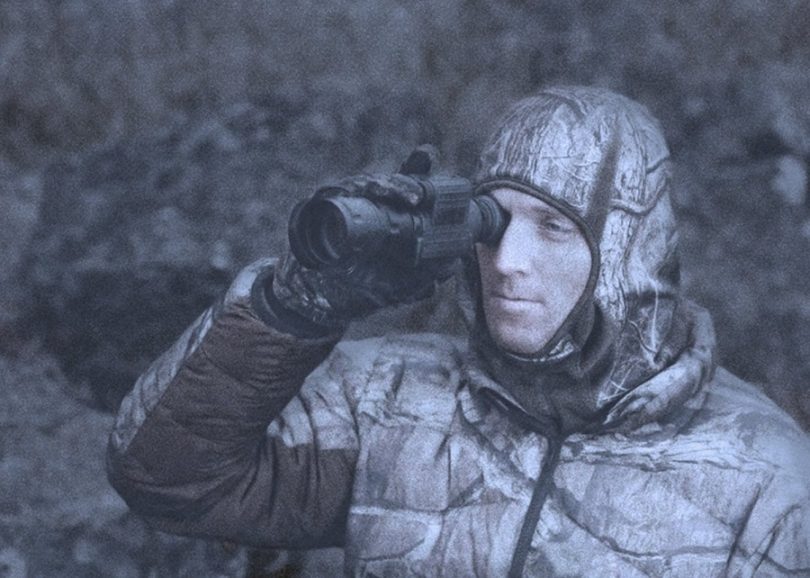 It has the best design for a night vision device and it feels rugged. Therefore, it is exceptionally easy to handle since it has a strap that you can adjust effectively with respect to your palm.
The device has a lengthy view distance, which allows you to see targets from as far as a hundred and sixty yards away. Unlike other devices in the market, this one can be used both at night and during the day. However, the night vision part of the device is stronger. It does take clear images in darkness, a feature that will definitely increase your chances of survival.
Pros: It is fully packed with the best night vision features, including optical clarity, wide field of view, powerful infrared spotlight and adjustable eyepiece.
Cons: Depending on the range you wish to cover, this device may not be the best choice.
Like this product? Then you can buy it on Amazon.
Armasight Vega Night Vision Goggle Gen 1+
You do not have to spend a lot of your money on some night vision models that will not do the job right. Armasight Vega is engineered to provide you with high quality night vision performance when you are cornered by zombies in a dark place.
This unique piece is fully equipped with a head mount, allowing you to position it above your head for maximum view. The head mount makes it hand-free and easy to operate. Therefore, you stand a better chance of making it through a pile of flesh eaters while running for your life.
[the_ad_placement id="in-text-2-type-a"]
In a more realistic setting, this device can help you find your way out from the rubbles after a disaster strike such as an earthquake. Total darkness should not worry you, because Armasight Vega is equipped with an IR illuminator, which operates at short range.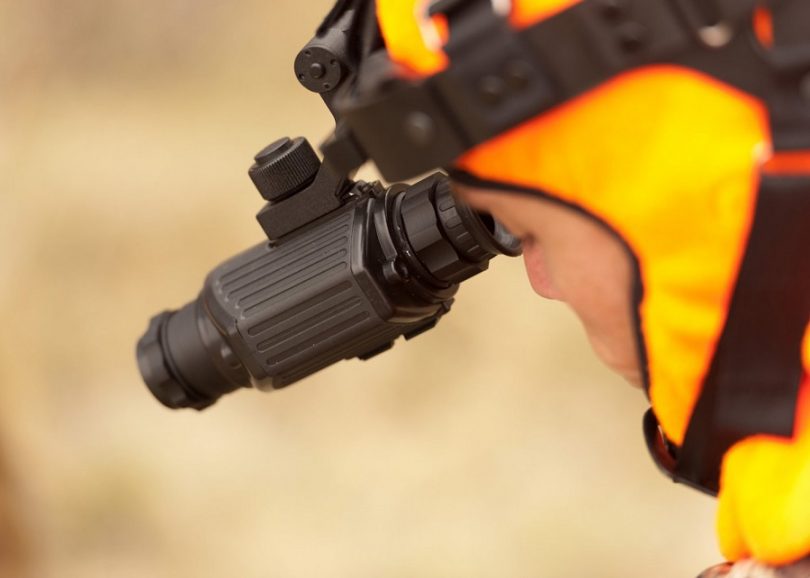 In addition, the device is equipped with infrared illuminator for long range sighting. In addition, the unit is installed with reinforced composite housing, push button control and all glass optics. You can operate it comfortably in temperatures ranging from -22°F to 113°F. The whole design is weatherproof; therefore, it is what you need when in bad weather situations and you really need to see where you are going.
Pros: It is lightweight and compact and you can use it for hands-free operations.
Cons: It is not the correct device to use for longer distances.
If you think that this product could be useful for you, then you can buy it here.
Uniden BEARCAT 880 CB Radio with 7 Color Display Backlighting
This is not only a necessity, but a must have gear when trying to survive a zombie disaster. It provides you with the longest range, strongest transmissions and clearest receptions. Operating the device is simple, since it is fitted with an easy-to-read display along with channel.
You can use this radio in different light conditions thanks to the illuminated control panel. You will never experience background noise because it is eliminated by the noise cancelling microphone. It is a highly versatile CB radio with an additional long microphone cord, dynamic squelch control and a forty channel operation.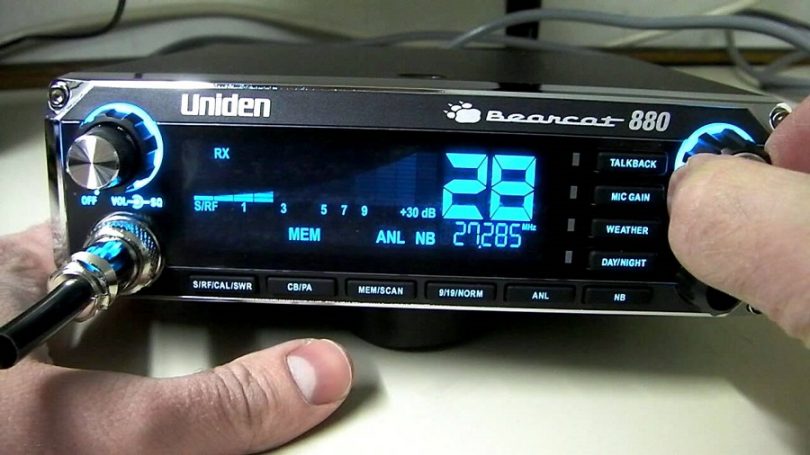 The radio is designed to provide you with non-static clear communication. It is equipped with public address feature. You can select the emergency channel at any time to receive help. You can locate two pots from the interior of the radio to conveniently adjust the SSB to twelve watts and the am to four watts.
You will be happy to know that the sideband frequencies are aligned accordingly. The receiver is exceptionally ultra-quiet and the noise blanker will always eliminate any noise that might be produced. You can actually get hold of a station on 38 ISB from a distance of fifty miles.
Pros: It is equipped with unique features of clearer communication, including: wireless microphone compatibility, Talkback, noise cancelling mic, and 7-color backlighting.
Cons: If not well maintained, it may breakdown or cause minor troubleshooting problems.
Like this product? Then you can check the current deal for it on Amazon.
90 Piece Premium First Aid Kit
Consider this kit as your health insurance policy when presented with the end-of-days situation. You must have one even though you might never need it in the near future. Unlike other kits that may require you to make a list of all the things you need for it to be complete, this unique kit has everything you need. This simply means that you should not spend a lot of money on some fancy first aid kits that will make you wish you had made your own kit.
You will be very pleased with this gear, because it will help you stay healthy at all times while you are struggling to survive in a zombie adversity.
The whole kit is fully equipped with the following: two instant cold packs; one medical scissors; one 15 milliliters sterile eye wash; one plastic tweezers; four conforming bandages; twelve safety pins; two triangular bandages; ten antiseptic wipes; one first aid tape roll; two fingertip fabric strips; 10 by 10 three wound dressing; two knuckle fabric strips; one crepe bandage roll; three non-adhesive plasters; two sterile eye pad; one foil emergency blanket; and forty adhesive plasters.
This is a good list that can easily help you handle minor wounds while you are struggling to survive.
Pros: This is a premium kit fully packed with ninety essentials necessary for handling different incidences.
Cons: It does not have the fold-up face mask, which is necessary for CPR.
Like this product? Then you can check its price here.
TEXTON 3324 18-Inch Wrecking Bar
You definitely need a wrecking bar if you wish to survive a flesh eater calamity. This particular model is the perfect one for the job. It is engineered from hex bar stock for maximum strength. It is sharp and precise, making it easy to slide into crevices and cracks.
The design material is solid heavy duty steel and the paint is not gloopy. The claw is designed to reach places that seem to be unreachable. As far as demolition is concerned, this compact powerhouse can do almost anything, including door wrecking among others. Therefore, a zombie cannot catch up with you not unless you do not know how to burst up things.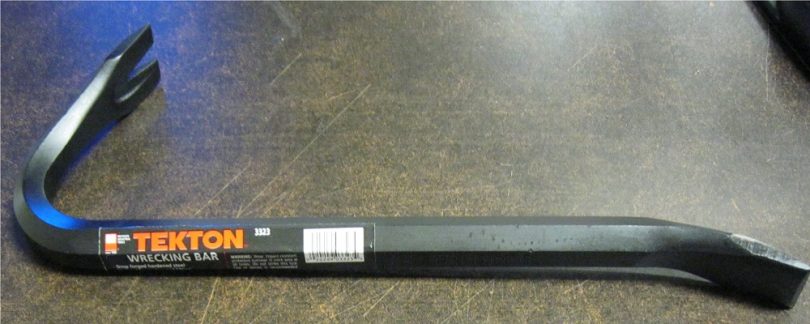 Pros: It is made of heavy duty steel that allows you to do almost all sorts of demolition.
Cons: The bar may snap if not used correctly.
If you interested you can buy it on Amazon.
In conclusion
Most people may consider zombies to be mythical and they only exist in the movies, such as the "The Walking Dead". However, you should always be alert. According to CDC, there are various forms in which zombie apocalypse may occur in the world, such as hurricane season.
[the_ad_placement id="in-text-3-type-a"]
The idea behind this article is to remind you that you should always be prepared. You truly do not want to be caught unaware, since most of the items you need to survive may not be easy to secure. Therefore, you need to follow each and every guideline in this article in order for you to be able to come up with a complete survival package.
Some of the links in this post are affiliate links. This means that if you click on one of these links and make a purchase, I earn a small commission at no extra cost to you. Also, as an Amazon Affiliate, I earn from qualifying purchases. If the information in this post has been helpful, please consider purchasing through one of the links in this article. Thank you.