When you're looking to head out on your own and be responsible for your own family you want to make sure you're able to protect that family. That means different things to different people but one of the most important things you need is the ability to protect them against wild animals that are prevalent in the wilderness.
After all, they're looking to keep their families alive too and that means they may be hunting yours. So how do you protect them from these animals? Well you need to choose one of the best coyote hunting rifles you can find, and make sure you know how to use it.
Why you need it
A coyote is not generally going to attack your family, but there are several instances in which they might. For one thing, a coyote is going to protect its own family however it needs to and that means if you get too close it may come after you. If it gets too hungry or its family is starving it will also come after you.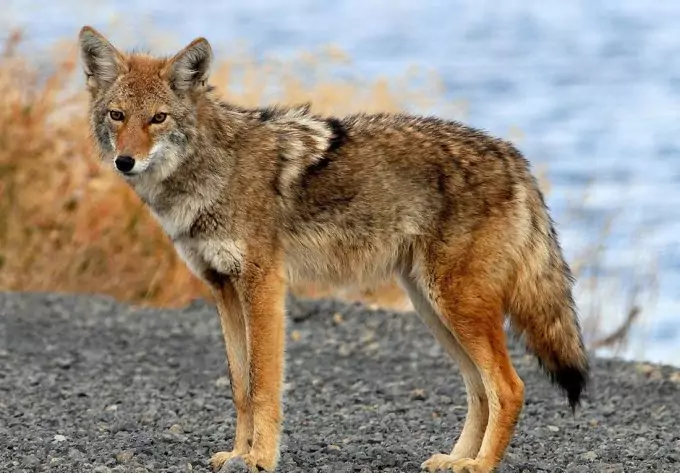 If you think about it, the coyote has many of the same instincts that you do in this respect. It's going to do whatever it can to protect and feed its own family, just like you will and that's really the only reason it wants to harm you. Likewise, those are probably the only reasons you may want to shoot and kill a coyote.
See also: How to Sight in a Rifle Scope: Eyes Wide Shot!
If you feel like the coyote is too close to your family and poses a danger or if you and your family are hungry and need something to eat you might shoot it. These are perfectly acceptable reasons and if you're conscientious and make sure that you're not being wasteful anyone would be able to understand why you did it. Though coyotes are not traditionally eaten, in extreme cases you may need to eat them in order to keep your family alive.
Choosing the best coyote gun
To choose the best gun you want to make sure you are looking at all the features as well as the price. Guns come in all different shapes, sizes and types and they definitely come in all price ranges. To get one that's going to be good for you and your family doesn't necessarily mean you need to spend a lot of money. The best guns are going to balance somewhere between extra or more advanced features and the price tag because when you start getting to the super high prices you may just be paying for a brand name or for features that aren't even practical.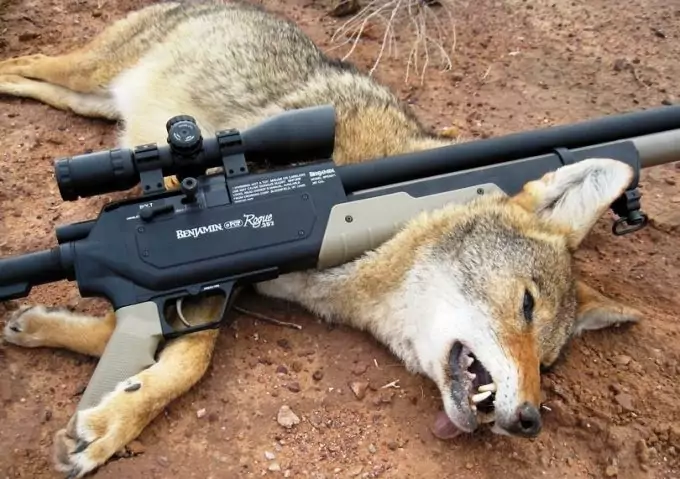 The most important thing when you're looking to provide for yourself and protect your family is making sure you conserve your resources. If you are spending a lot of money on a gun and on the ammunition for that gun you're not conserving resources at all. Still, the same thing is true if you choose to get a rifle that's cheap and then it breaks when you need it. You want something that's going to last for a long time, which means it needs to be high quality. That means finding the right balance to conserve resources the best way possible.
Bolt action rifles
These rifles are designed to require a manual operation for opening and closing the breech. What happens is you operate the handle, the bolt unlocks, the breech opens, a spent cartridge case falls and the firing pin cocks back. Then the new cartridge is put in to replace the old one.
These are usually a type of rifle but sometimes you can get one that is actually a shotgun or a handgun. This process is going to be a little more complex than some of the newer versions that are out there, but it does work pretty well and you'll be able to operate it well enough to fire off a couple shots if you need to.
The Savage Axis
This particular rifle comes in three different sizes, .223 Remington, .22-250 Remington and .243 Winchester. They're also pretty reasonably priced so you'll get a decent gun for your money and you'll be able to get a right or a left handed version.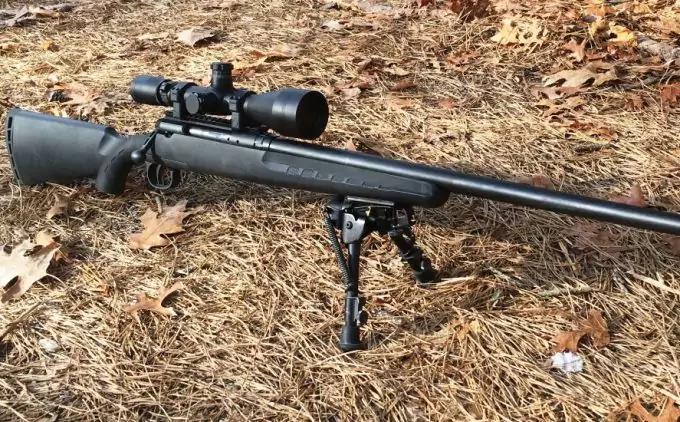 What's really good is they allow for scope mounts as well as being reasonably lightweight. It's only about 6 ½ pounds when you unload the bullets and has a four round box magazine that's fully detachable.
The Ruger American
This gun is definitely going to give you a pretty good option for any type of weather and terrain that you might find yourself hunting coyotes on. It's a reasonable weight at only 6.5 pounds and provides you with a very easy to use trigger that's actually adjustable to your own needs or preferences.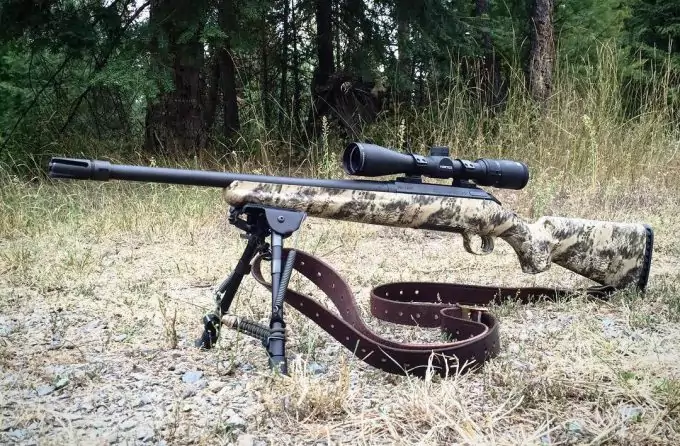 There's a four round magazine that you can detach to make it lighter and easier to use and you get the traditional ring system and scope rings to help you sight in on your target.
The Howa/Houge Ranchland Compact
Here we're going to step up the price just a little but you're getting a pretty good gun in exchange. It's designed to make you more accurate even when you don't have a lot of space but works well in open range as well.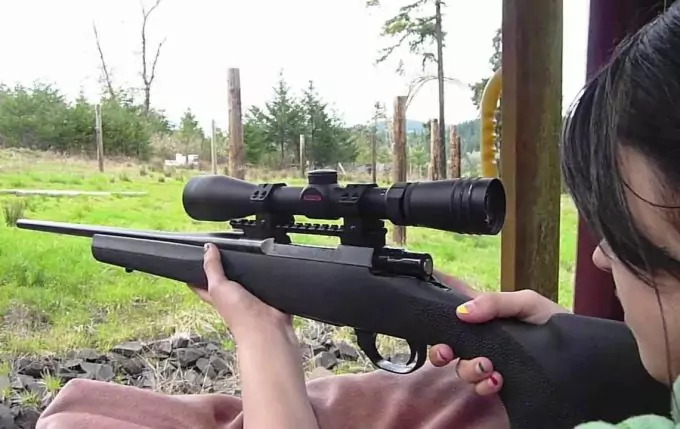 It's got a two-stage trigger as well as a one-piece scope rail for easier optic mounting. It's also able to use .223 Remington or .204 Ruger bullets with a capacity of four rounds at a time. Not to mention it's going to look sleek and nice with the rest of your gear.
The Remington Model 700 SPS Tactical
Here you get something that's a little more professional and designed for different applications, like for law enforcement, but it's still going to give you a pretty decent hunting rifle as well. You get good accuracy as well as a very easily maneuverable gun. No matter where you are or what you're doing your pray is not going to see it coming (or hear it coming).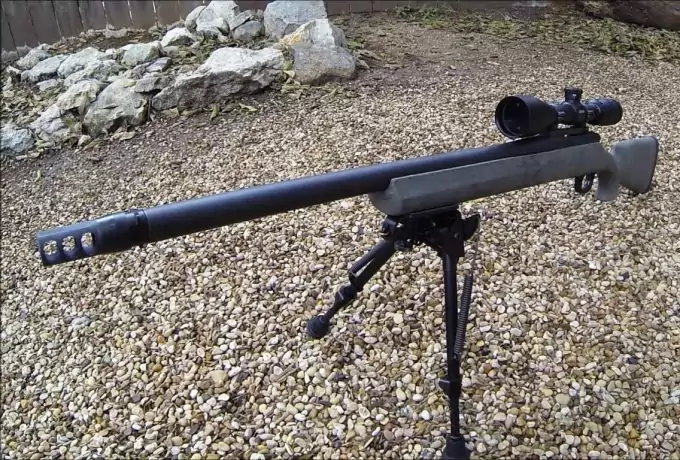 You can also set the trigger to your own preference so it's easy to pull and you can add optic mount easily. The only drawback is going to be the price, which is definitely going to be more than other rifle options, but it uses .223 Remington, .200 AAC Blackout or .308 Winchester with a four or five bullet magazine.
Types of cartridges for coyote hunting
If you're looking to go hunting coyotes and you're looking to bring them down as food (always a good thing even if you're forced to kill it for safety – you should never waste anything if you can help it) you want to make sure you have the right type of cartridge. There are several different types and a number of different manufacturers out there to create them.
So which ones should you be using for your coyote hunting? Well you're going to have a few options that are going to help you get that coyote down in the first shot and also keep it good for using the hide or using any and all of the meat product. Those are going to be the most important things when it comes to surviving in the wilderness after all.
.204 Ruger
This caliber is going to be pretty good for shooting coyotes. It's going to give you some great speed as well as trajectory so you don't have to worry about longer distances when it comes to shooting anything. It's also a good caliber if you're going to be shooting something smaller than a coyote so you'll be able to do some great hunting even if coyotes aren't around.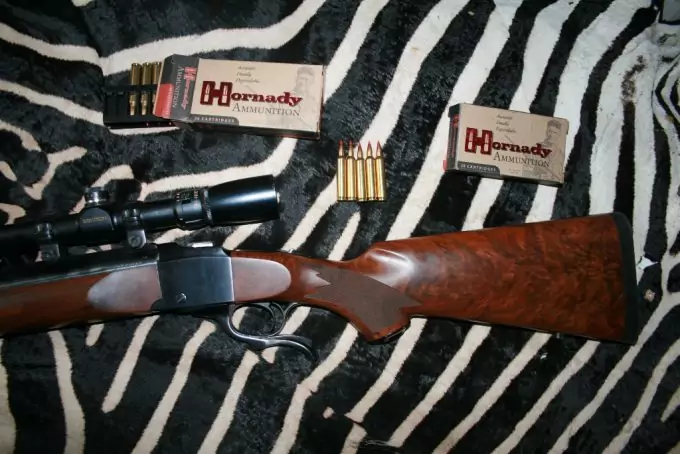 The only thing is that this is going to be a little bit too small for some coyotes and they may be able to run off even after you hit them. It doesn't happen all the time, but it can happen.
.223 Remington
This is one of the most popular types of ammunition and you'll find it just about everywhere. It's also great for absolutely everything from choices and availability to the great price. You're not going to have to spend a lot to get this bullet and you're not going to have any trouble finding it in your favorite sporting goods store either.
That's going to be important in the long run if you need to stock up to prepare for anything in the future.
.22-250 Remington
This is going to be an extremely fast bullet caliber as well because it shoots about 3,600 fps and works across long distances. You'll have a great reach all the way to 300 yards even without a lot of experience and if you really know what you're doing you'll have no trouble even up to 400 yards.
There's also no worry for any kind of tracking because you're going to get that coyote with the very first bullet nearly every time (at least if you know how to shoot that coyote in the first place).
.220 Swift
Here you're going to have a little harder time finding the bullet because as the .223 started coming out this one started going down a little in popularity. You'll be able to get that coyote however because it does go about 3,500 fps and it has some great energy.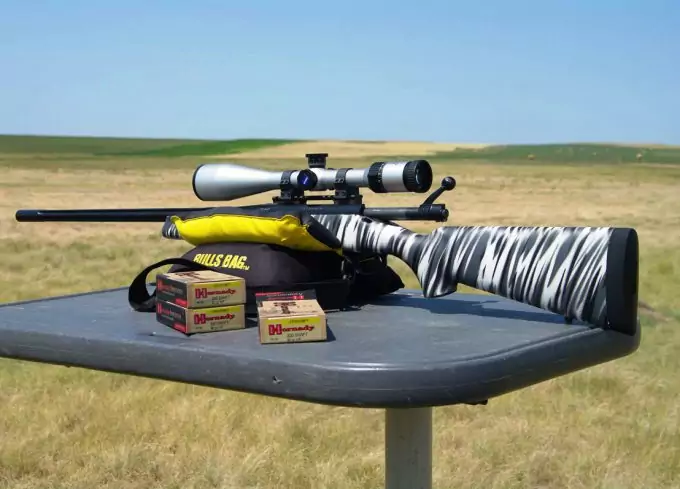 That means you're going to get great trajectory up to at least 300 yards and you're going to have less trouble with drifting while you're at it. That's important for anyone looking to really hunt rather than just going after a threat to your family.
.243 Winchester
This is one of the best options when you're going coyote hunting. It works great for anyone who's looking to shoot and it's going to give you an inexpensive option for shooting. You'll probably want to make sure you're picking some up so you get the perfect balance on different types of animals they work with.If you use a 100 grain you'll be able to get that deer and with a 55 grain you'll be able to get coyotes quickly and easily. That makes them good and easy to use for anything you want to shoot, as well as making them easy for younger shooters too.
.308 Winchester
If you want something that's going to give you a lot of power and help you shoot anything you come across this is going to be a great all around bullet. It's not going to help you if you want to use the hide from your coyote but it will give you the ability to hit it and take it down with just one bullet.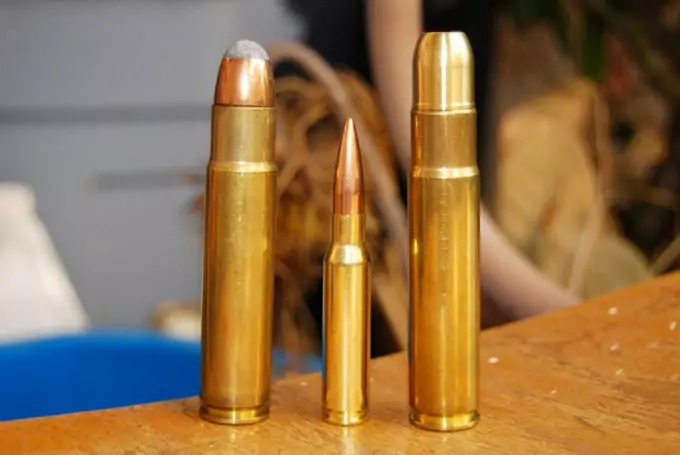 You'll also be able to shoot anything else you might want or need like deer and elk. So you're going to get a lot more for your money with this one.
Using it right
The key to having a coyote hunting rifle, however, is making sure that you know exactly how to use it. You want to make sure you are practicing enough to have a good, consistent shot. That way you're going to be better protected when it actually comes down to it. You want to make sure you know how the gun works from beginning to end and that means making sure that you know how to put it all together, clean it, load it and fire it all as quickly as possible.
You're going to want to take some time to practice and really work hard at this because it's not as easy to do all of these things as you might think. With a rifle you're also going to need to know how to load the gun quickly in case you find yourself in danger. You'll also want to make sure you always have enough ammunition with you at all times so you can reload and you never have to run away from danger because you just don't have the right amount of ammunition to defend yourself. Outrunning any animal is not going to be easy after all.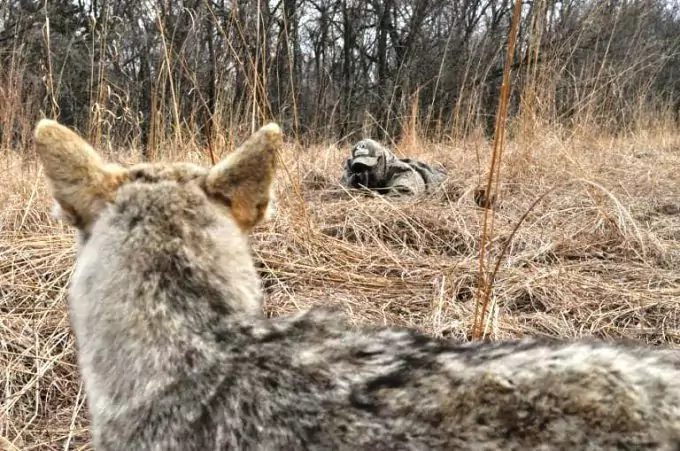 Talk with your children about your weapons as well. If they are old enough to shoot safely you want to make sure that you are teaching them all about the rifles that you own and how to use them. You want to make sure that you show them the proper way to load the gun, how to carry it properly and safely and definitely how to shoot it the right way. Spend some time with them until they are comfortable with the gun and know how to use it without hurting themselves or anyone else.
If your child is too young, you want to make sure that you teach them about gun safety as well. Make sure they know that it's not a toy and that they shouldn't touch it or try to use it and why. This is going to be extremely important for smaller children because they want to do everything you do or their older siblings do. If you teach them to respect the guns and why they shouldn't be using them until they are older they're going to be much safer and they're going to be less likely to try anything with the gun.
In conclusion
The best thing you can do for your family is make sure that you're learning everything you can in order to keep them safe and healthy no matter what might happen to the world around you. That means making sure that you not only have at least one hunting rifle that's going to help you in the process, but that you know absolutely everything there is to know about taking care of that rifle, after all, that's going to be all you have when it comes to a fight against anything out there.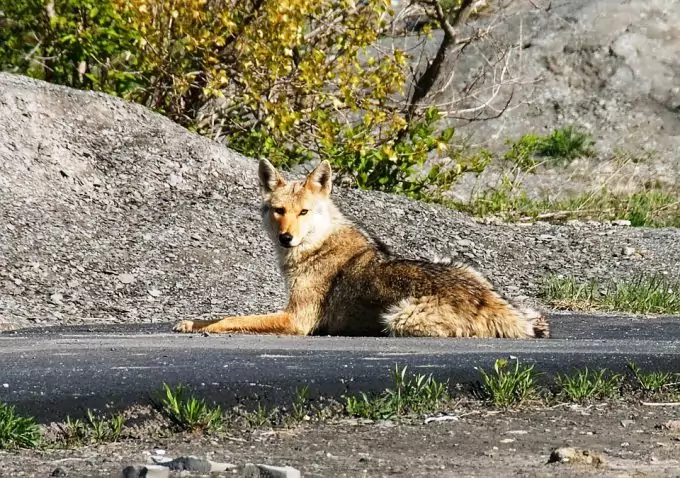 The better prepared you are the better your family is going to survive when that apocalypse actually comes. Don't you want to make sure that everyone you know and love is going to be safe? Well, learning how to shoot that gun and how to hunt coyotes properly is going to be your best option. So how are you going to go about it and what are you going to do? Well the best thing you can do is make sure you practice continuously and that you go hunting at least a few times before it's absolutely necessary. That way you're going to be prepared. Do check out our article on how to select the best survival rifle for your protection.
Of course, the first thing to do is make sure that you get the best coyote hunting rifle you can and that's going to take a bit of shopping around and probably trying out a few different types of guns. Make sure you pick one that not only works for what you want it to do, but also helps you take care of your family budget as well. You're going to be counting on all the resources you can get when things come down to the wire, make sure stretching your buck is at the top of the list right from the start to keep everyone safer.
Check out our review of the best hunting rifles for more options.
Some of the links in this post are affiliate links. This means that if you click on one of these links and make a purchase, I earn a small commission at no extra cost to you. Also, as an Amazon Affiliate, I earn from qualifying purchases. If the information in this post has been helpful, please consider purchasing through one of the links in this article. Thank you.