Whether you're an avid adventure seeker and are always ready to embark on multi-day camps, or you venture out for walks in the evening, you are bound to require a light source as soon as it gets dark. Torches and lanterns are the two types of portable light sources that come in handy when you are out of the home in the dark or even at home during power outages and emergencies. In this article, we attempt to review the feature-packed HAMSWAN HB-09 2 pack portable camping lanterns.
HAMSWAN HB-09 Specifications & Features
Weight: 7.12 oz.
Collapsed Dimensions: 3.42" (D) x 5" (H)
Assembled Dimensions: 3.42" (D) x 7.8" (H)
Material: durable plastic, metal handle
3 Light Modes: Adjust for your needs
12pcs LED bulbs of 100 lumen: Energy-saving, ultra-brightness
Check the price of HAMSWAN HB-09 on Amazon
Now, let us take a look at the major features of this camping lantern that shouldn't be missing from any camper's backpack.
Bulbs
The HAMSWAN camping lantern uses twelve LED bulbs to provide an output of 100 lumens. This results in an efficient, energy-saving, bright light that can illuminate up to a range of 15 meters.
Dual Battery compartments
A very useful feature of this lantern is its dual battery containers – one at the bottom and the other at the top. One battery compartment requires four AAA batteries and the other one is powered by three AA batteries. The lantern utilizes this feature to achieve a durable use of over 56 hours.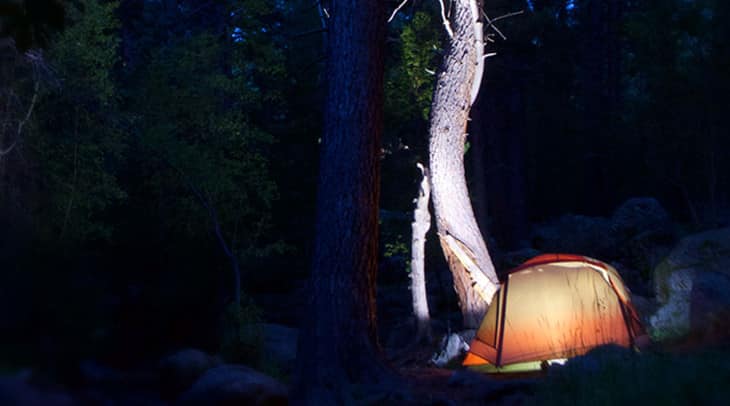 When the batteries of the main compartment are exhausted, the device derives power from the batteries present in the backup container. This feature lets you worry less about exhausting your batteries all at once with no other option available.
Three Light Modes
The lantern offers three modes of light depending on the brightness for convenient use under different circumstances. The three are: energy-saving, non-dazzling, and ultra-bright. Choose the 'White' light mode for the maximum brightness, so you can read a book even when there is a power failure.
The two softer light modes are the 'Warm white' mode and the 'Warm Yellow' mode. Choose a mode according to the purpose and the location of your intended use for the lantern.
Foldable handle
The lantern comes with a metal handle that can be folded when not in use. This allows the lantern to be a tad compact when packed.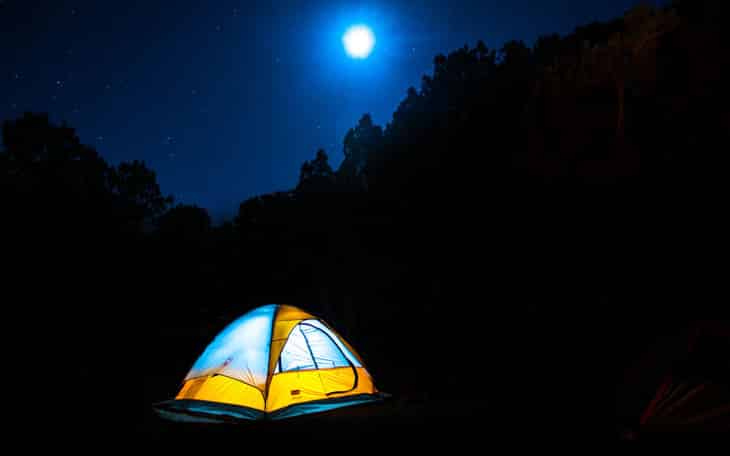 The metal handles enable the lantern to be hung from tree branches or a tent roof or any other suitable place when in use. It also allows you to carry it with ease while hiking, climbing, or simply walking down the lane.
Lightweight, mini size
The lantern weighs only about seven ounces, and thus, can be carried easily for any kind of trip you are planning to go for. It is quite a convenient size to pack in your backpack, especially when the handle is folded down.
Two in a pack
The pack contains two HAMSWAN HB-09 lanterns. You can keep one for use at home and the other for taking out with you, or you and your partner can use one each. This is a great pack to gift too.
How to use the HAMSWAN HB-09
The camping lantern comes with a handy user manual that has all the written instructions about how to use it. But you may not need it at all as it is very simple to use. Just insert the required batteries and you are good to go.
See also: Best Camping Lantern: Don't Stay in The Dark
The camping lantern comes with two battery compartments. One needs four AAA batteries and this is the main power chamber. Next, there is the backup battery warehouse where you need to introduce three AA batteries. You just have to unscrew the bottom chamber and put in the three AA batteries. Screw the lid on securely. Similarly, fix the four AAA batteries on the top chamber.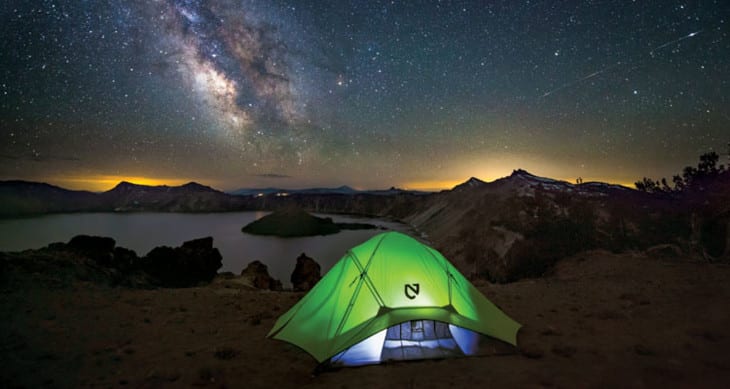 Switch the lantern on. Choose the light mode most suitable for you. Suspend it or carry it or place it somewhere to illuminate the area around you according to your needs.
When camping with it, keep a few extra AA or AAA batteries with you, so you will always be ready for hours of darkness.
Is the HB-09 camping lantern for you?
It definitely is, if you are always on the go. Being lightweight and compact in size, you can keep one in your car all the time, for those inevitable circumstances when you need to find your way somewhere at night. You can even use one of these at home for hours of brightness during power outages.
What customers say about the hot ash stove
The few customers who have tried this product seem to be extremely satisfied. They seem to appreciate the dual battery compartments as it really helps not to worry about changing batteries now and then, especially when you are camping a lot. They have used it in tents and in campsites outside tents and have found these lanterns suitable for both situations. The three light modes are also appreciated.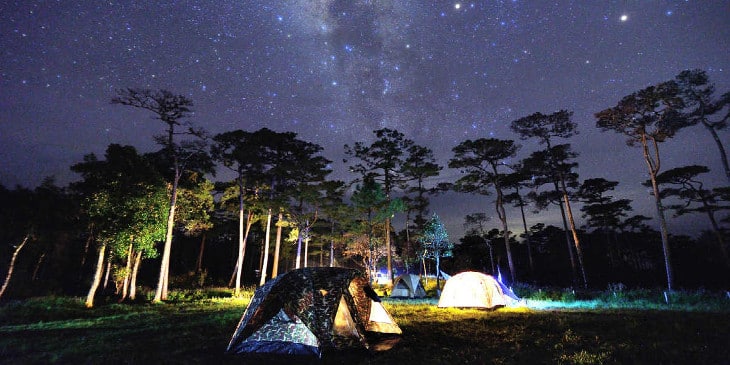 People also have found the lanterns to be durable and well-built. Since the lanterns are made of a durable plastic, it will withstand damage from falling from heights more than once (this is according to several users' stories). One customer reported it not having any damage even after it was accidentally dropped down the stairs, which is a true testament to its durability. For our top picks on the best hot ash stove reviews, see our earlier piece to find out more.
Many users have carried it in backpacks with the handles down. They are happy that the lanterns are lightweight and easy to carry. Even more, people are happy with the reasonable price these useful lanterns come in and the functionality they provide for their price.
Pros
Made of durable ABS material
Versatile use due to different light modes
Backup battery warehouse
Lightweight
Small size
Reasonable price
Foldable metal handle
Cons
Cannot be charged
No hand cranking mechanism
Need to be ready with batteries
Have you made up your mind regarding the HAMSWAN HB-09?
As we have discussed, it is a rather widely accepted truth that we all have to face the darkness sometimes, whether we are at home or are out and about. It is in our best interest to be ready with an alternative source of light for those emergency situations when we need one.
The HAMSWAN HB-09 is a suitable lantern that is not only easy to carry when you are out and about but also easy to store when at home. It provides useful features like different light modes and emergency battery compartment, all without breaking the bank.
Do you like the HAMSWAN HB-09 for any of the features discussed here? Do you own one of these? We would love to know your experiences with these. Do drop a line at the comments.
Check out our earlier article on home emergency lighting designs to help you.
Some of the links in this post are affiliate links. This means that if you click on one of these links and make a purchase, I earn a small commission at no extra cost to you. Also, as an Amazon Affiliate, I earn from qualifying purchases. If the information in this post has been helpful, please consider purchasing through one of the links in this article. Thank you.