We know by now that when it comes to surviving and preparing for natural disasters things don't need to be treated with superficiality. Disasters can happen at any given time, in any given place and if you try to cheat Mother Nature the outcome may be very different than what you expected. You need to get the best information, the best items for your emergency gear and of course the best survival backpack according to your needs.
[the_ad_placement id="in-text-1-type-a"]
When you try to put together your emergency kit for the first time you realize that you need to squeeze a lot of things in one single package that you eventually will have to carry. This is the moment when you realize that preparing in advance is extremely important: there are always unforeseen situations.
Today we are going to talk about one crucial aspect of your emergency kit: the backpack or the Bug Out Backpack, as survivalists like to call it. It is extremely important that you have a roomy and comfortable backpack that will sit comfortably on your shoulders while you run, looking for shelter. The best backpack needs to include a 72 hours emergency kit that will keep you alive until the nature's wrath passes. We have a few great ideas on how to put together a 72 hour kit, so if you are interested check them out!
Now that we established what you need, let's find out how you find the one for you? Every experienced survivalist will tell you that the hunt for the best survival backpack is not easy but once you find it, everything starts to sit in place and your survival plan starts to take shape. There is a wide variety of backpacks out there, military and civilian and choosing the one that suits you the best might seem like a laborious task. Nevertheless you are going to have to do it.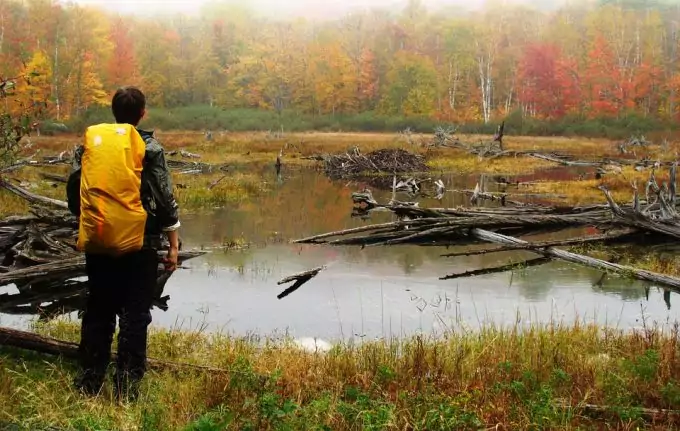 First of all you need to know what qualities to look in a backpack when picking the one that is going to be by your side in some very dark situations. Each one of us has special needs when it comes to carrying a heavy backpack and you need to know yours.
For example, if you know you can't lift heavy things you are going to need a special backpack that doesn't put pressure on your spine and adjusts the weight between your shoulders and your hips.  Secondly, after you consider the qualities, you will need to consider the type. The survival backpack has many names between survivalists; it is also called a go-bag, a grab bag (for obvious reasons) or a get out of dodge gear. Regardless of the name, you are going to find a few different types according to space and level of comfort it offers.
What to look for when choosing a backpack
Let's see the main basic factors you need to take into consideration when shopping for the survival backpack:
Room – before going shopping, put together your emergency gear to make an idea of how much space it would take. Also, weigh everything from canned foods to clothes and calculate the approximate total weight. This way you'll know in which backpack weight category to shop.
Extra storage space – there's always need for some extra space and your backpack should have exterior pockets and special places designed to hang things that can be hanged like: sleeping bags, compass, map, knife, water bottle, and so on. These extra spaces need to be easily accessible with the backpack on your back. This way you'll have all the things you need at the length of your hand.
Level of comfort – or how it fills on your shoulders once it's filled. This is a complex factor and you need to pay attention to several aspects:
Inspect carefully the straps and make sure they don't bother you in any way. Remember: you'll need to carry this backpack through heavy rain, excessive heat, or extreme cold so even the smallest problem you have now can be a big deal then. There has to be absolutely nothing that pokes you when you try it on.
Check the straps' width – the widest the better. Narrow straps will dig into your shoulders once the backpack gets heavy and you'll end up with wounds. Make sure that the straps are padded; it will be more comfortable to carry the backpack.
Try to buy a backpack with hip support. Hip straps are very important in balancing the weight on the thighs where the muscles are stronger. Without this, the entire weight will be on the shoulders.
The straps need to be adjustable for your body type. They must fit perfectly regardless of the weight you're carrying.
Check if there is a sternum clip (recommended) and keep in mind that you might be wearing extra layers and it may come on too tight. The sternum clip is very important for a perfect weight balance and positioning of the backpack.
Air flow on the back side. Modern backpacks are specially made to let your skin breathe. This way you won't end up with wet clothes on your back from the sweat.
Room to move – this factor is in direct correlation with the space factor: the bigger the backpack the less room you will have to move freely. When it comes to natural disasters it's better to have room to move. This means that you must be extra careful with what you choose to put in the backpack.
Now that we have seen the main factors we need to consider, let's see what types of survival backpacks are on the market.
Types of bags that can be used as survival backpacks
There are five different types of backpacks:
The normal backpack – when in a hurry or if there is no other option you can use anything from a school bag to your day-to-day backpack. It's not going to be very roomy or comfortable but it is going to help you carry some of the necessary items. If you decide to use what you have around, try to make one backpack for each member of the family. One single backpack won't be able to include everything for everyone.
Duffel bag – with this option you'll have more space but you lose in ease of carrying. The duffel bag is heavy and can be an option only if you are going to evacuate the area using a car. Before considering any bag you have around the house as a survival backpack, stop and think for a minute: will you be able to carry the bag through heavy rain and wind if you are forced to leave the car and get to the shelter on foot? Having an emergency kit with you won't be of much help if you have to leave it in the car.
Hiking pack – this is a better option than any of the first two. You'll have space and ease of carrying. If you bought something of good quality you might even have back support and rain coverage.  The hiking pack is very useful when you're evacuating with children because of the extra space. You can still give them their own backpacks but you can take the heavier things. The main disadvantage here is that there is no compartmentalization what's so ever. You'll have to dig through the entire bag for that small multi-tool and this means time lost.
Military backpack – very durable, with lots of compartments and possibility to add extra items using a special system. These backpacks were built to resist any type of weather and wear and tear and you will know where everything is at any given moment. Still, they are very heavy due to the extra material used for compartmentalization and all the extra items you can add. You'll need a strong back and legs for this type of bag.
Specially built for dark situations – the best option. There are many brands out there that want you to be prepared with the proper gear in case the world suddenly changes. These backpacks have all the necessary requirements and they will allow you to move, run, and even fight without having to get them off your back.
After we talked about the main factors to take into consideration and main types of backpacks you can use for a survival situation you have the basic knowledge necessary to choose the best survival backpack for your needs.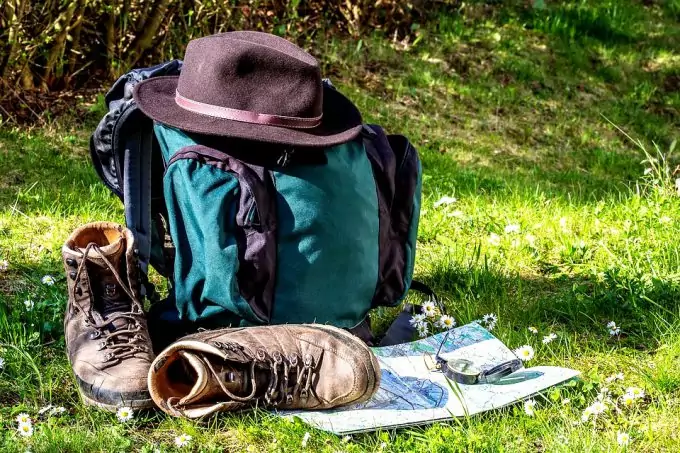 As you can see, the right survival backpack may require a bit of an investment (money wise) but it is worth it. You will completely appreciate this backpack's full value when you feel comfortable carrying the emergency kit while looking for shelter in bad conditions.
Reviews on best survival backpacks on the market
Because we want to help you in your endeavor of choosing the best backpack, we thought that a few reviews might help. In the following lines, you can read about what we consider to be the best of the best in survival backpacks.
Arc'teryx Altra 65 backpack
We put the Altra 65 on top of the list because is one of the backpacks most specialists recommend. It is light and follows all the comfort and safety factors we talked about earlier, allowing the person wearing it to feel good. It is also quite roomy, allowing you to leave the house with heavy gear.
This backpack is great for both wild adventures while hiking and for carrying your emergency gear to the closest shelter. It is water proof due to the rain cover and it has extra pockets that are easy to reach while wearing it on your shoulders. The lid can be removed or can be used as an extra space with pockets for extra organization. It comes with daisy chains that can be very helpful to hang things on your backpack.
[the_ad_placement id="in-text-2-type-a"]
Specifications:
Maximum height: 15" or 38 cm;
Maximum width: 17" or 43 cm;
Four compression straps to keep everything in place, nice and tight;
Air flow on the back side to ensure comfort on warm weather;
Volume without the lid: 73L;
 Volume with the lid: 75L;
Other features: durable, top grab handle, padded straps, hip support, side zipper access, hydration compatible (2L).
Reviews from people who use this type of backpack for outdoor activities are positive. The most prized features are the weight distribution, level of comfort, and extra space where you don't even think. The design is amazingly well thought to allow you to feel comfortable even in the most stressful situations. When the hurricane is on your tail, you shouldn't be thinking about how to lose the backpack.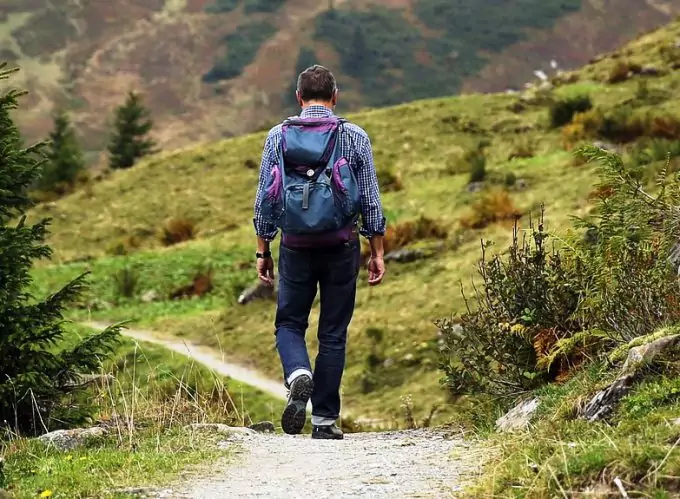 The hip support is fixed with a pivoting system which allows the weight to redistribute according to your body position. You don't feel the weight as you run through woods, trying to find a place to hide from the heavy rain and strong wind. Also the extra pockets and daisy chains allow fixing in place many small things that usually dangle and annoy everyone around you. If you're running from zombies you need to move fast and in silence.
The price is a bit steep but it is totally worth it. You will have the perfect survival backpack for a lifetime. The design is very durable and won't break easily. You can find this model in specialized stores or on Amazon.
If you like this product you can find and buy it here.
Goruck GR2
Believe it or not, behind this model's design is a former member of the Special Forces. We all know that these guys know how to react in case of disaster. They are especially trained to take only what they need in a stressful situation and this backpack is perfect to fit the strictly necessary. The military experience of the designer is completely loaded in this minimalist, but roomy backpack. There are lots of zipped compartments so you can organize your things and find everything you need.
The material is rugged and durable as this one is built to actually last you a lifetime. At first you might feel it rigid and a bit rough to wear but after a few wears the material molds after your body shape and it softens up.
Specifications:
Volume: 47 l;
Comprise with Transportation Security Administration standards for carry-on bags so you can take it on a plane or wear it while travelling by train;
The multitude of compartments allow to organize things so you can fit a 72 hours emergency kit without problems;
Lots of room to move – its compact design and adjustable straps give you freedom to move just the way you want to;
High quality zippers with cord instead of metal pulls;
Highly padded straps that can seem stiff at the beginning. After a few wears they become extremely comfortable and easy to wear;
Special compartment for your laptop, close to your back. This way the laptop or any other sensible electronics are protected from any blows or falls;
Due to its design the weight is concentrated on your shoulders and your back.
Lifetime guaranteed.
If you're not planning to include the sink and the stove in your emergency kit, this is the backpack to use. It is light, extremely durable and water proof which makes it ideal to protect your valuable supplies. It will let you move (in case you have to fight a perpetrator or a zombie) and offers you access and support. Of course you can consider it for other activities too.
[the_ad_placement id="in-text-3-type-a"]
Owners from all over the world are extremely happy with the way it feels and how easy it is to organize things in it. They use it when travelling for business or pleasure, when climbing mountains or hiking, and more. Every outdoor activity can be improved using this amazing backpack!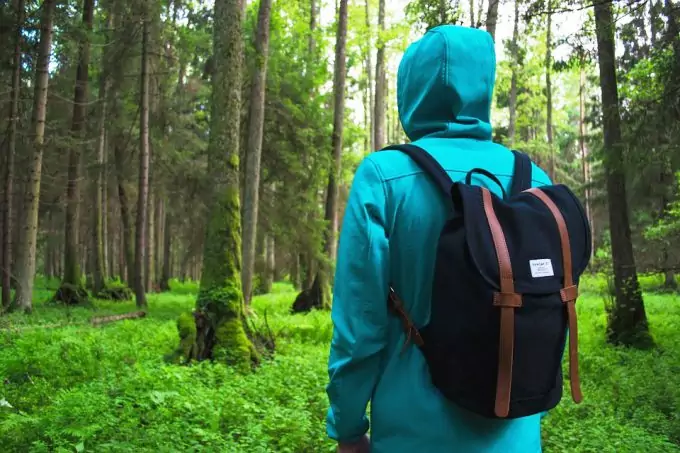 The price is still pretty high but, given the fact that you only pay once and enjoy a lifetime, we consider it to be worth it. You can find more specifications and order the backpack on the Goruck website.
If you like this product you can find and buy it on Amazon.
In the end, after talking about features, types and the best survival backpack we can draw the main conclusion: survival preparedness must be taken very seriously. You can't evacuate your entire family with a duffel bag when the zombie apocalypse is out there. If you liked these reviews and want to see more, check out our reviews on best bug out backpacks.
You need a safe, solid backpack that will allow you to move, run and fight if necessary. The 72 hours emergency kit that you need to have with you can get damaged if you are forced to get out in the rain and walk to the shelter. Also a heavy duffle bag will be hard to drag through puddles and mud with powerful wind on your face.
Ask any survivalist and you will find out that you can't cheat when it comes to your life and the life of the ones you love. Having the right emergency gear in the right backpack can save your life. Just think about how hard it is to hike with a full backpack on your back, on clear weather. Having to fight a hurricane or running from a wildfire is going to be countless times harder. Why would you want to make your survival possibilities more difficult? The entire purpose of the best survival backpack, specially picked after your needs, is to help you in a difficult time.
Some of the links in this post are affiliate links. This means that if you click on one of these links and make a purchase, I earn a small commission at no extra cost to you. Also, as an Amazon Affiliate, I earn from qualifying purchases. If the information in this post has been helpful, please consider purchasing through one of the links in this article. Thank you.