Everyone knows the first rule of survival is to stay dry. Once you get wet it is difficult to get dry again. For all hikers and campers, one of the first lines of defense is your clothing. It can protect you from wind, rain, sun, cold, heat, and just about any other environmental condition.
Without the proper clothing, you are at risk for blisters, sunburn, dehydration, heat stroke, hypothermia and a myriad of other problems. This article will take a look at layers clothing and how it will help you survive in the wild.
There are so many variables we could talk about when it comes to survival, but this article is going to focus on clothing, layers, and layers of clothing – specific layers.
For your core, there are three layers that are important. Layers clothing is not just a matter of putting on more and more clothing, it is a matter of using the right clothing in the right sequence. First, you need a base layer; second, an insulation layer; and finally, a shell layer.
The areas of your body that will need immediate protection especially in winter are your extremities – fingers and toes. There is always a danger of frostbite in a winter situation. Next, protect your head from extreme heat or cold.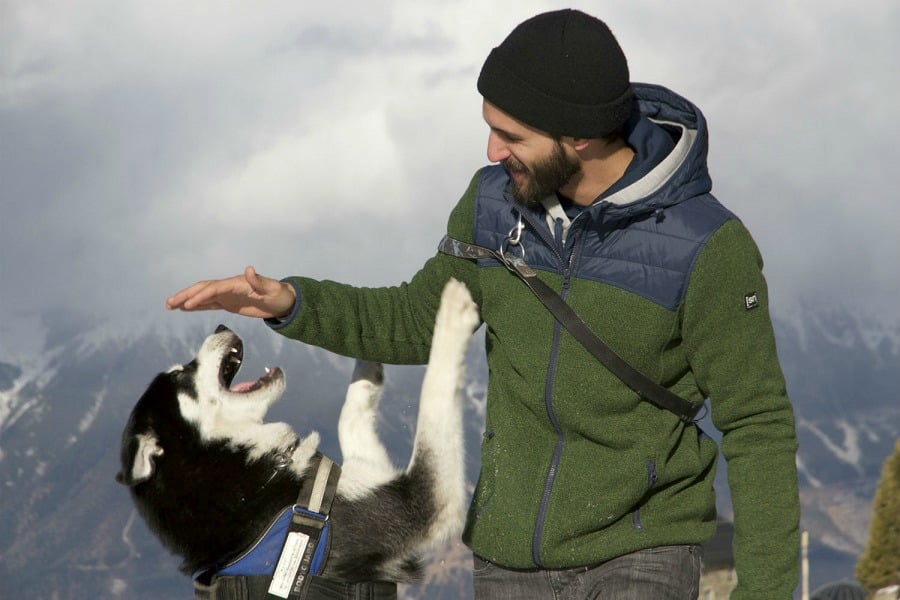 Keep your head covered to keep it cool and sunburn free in desert conditions and warm in winter conditions. You may consider a face mask in both desert and winter situations.
A face mask or covering will keep you from sunburn and frostbite. Again, those sensitive areas like you ears, nose and lips need protection.
The table below gives you a basic idea of what and how to protect your body with layered clothing. We will look at these items in depth throughout the article.
SUMMER/DESERT SITUATIONS
WINTER/ALPINE SITUATIONS
Head
Light hat with vents; protect from sunburn and dehydration
Head
Wool hat with vents; protect from cold and the wind
Face
Light scarf or face mask; protect from sun and wind burn
Face
Face mask; protect from cold and the sun and wind burn
Extremities
Socks that wick moisture away from skin; cover arms and legs to protect from sun and wind burn; light colors that reflect the sun
Extremities
Wool socks that wick moisture away from skin; cover arms and legs to protect from sun and wind burn; darker colors that absorb heat from the sun
Feet
Boots that will keep feet from burning; protect from blisters
Feet
Boots that will keep feet warm and dry; protect from blisters
Core
Lightweight, breathable clothing in light colors; wick away moisture, insulate and protect
Core
Lightweight, breathable clothing; wick away moisture, insulate and protect
What it is Made of: Directory of Fabrics
There are a variety of fabrics of which outdoor clothing is made. Technology has really advanced in this area.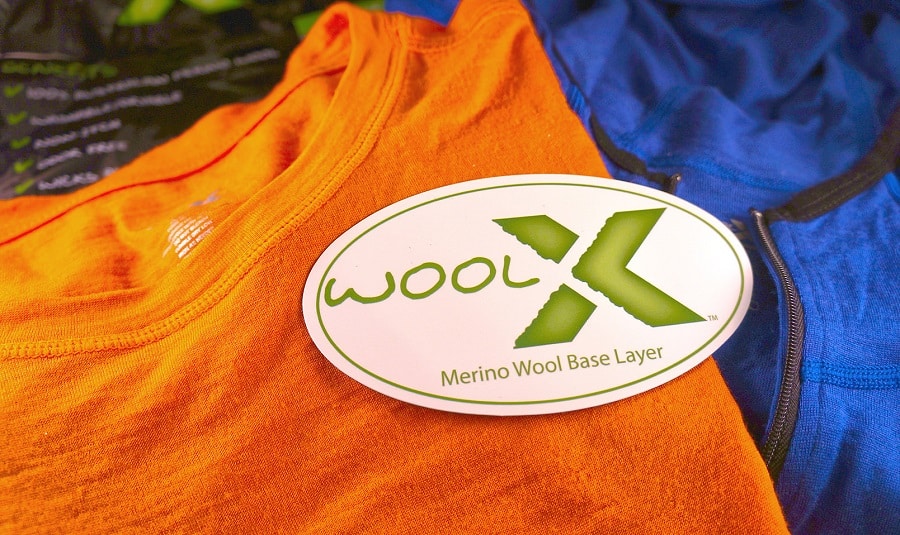 I thought it would be valuable to know what some of the fabrics are and how they work.
Merino Wool: Merino wool is a common fabric made from the wool of Merino sheep. Its properties include very soft wool that has excellent wicking capabilities and moisture resistant properties. It will keep you warm even when wet. Lastly, this wool has lanolin which has antibacterial properties and assists with reduced body odor. Who knew?
Fleece: this fabric can be made of wool or synthetic. It is a soft, thick plush comfy fabric. It works well for a vest or an inner jacket. It is water resistant and typically dries fast.
Hardshell: this fabric has a lightweight woven fabric laminated to a breathable waterproof membrane; example, Gore-Tex
Softshell: a knit fabric made of polyester and nylon that is designed to bridge the gap between the waterproof hardshell and the breathable fleece.
Technical Fabrics: Some of the latest and hottest fabrics are Polartec® Powershield, Neoshell®, and Windbloc®. They have fabulous qualities: water repellent, are breathable and windproof. This fabric is used in jackets, vests, and pants.
Outerwear to Underwear: Types of Clothes and their Purpose
Wear Your Hat or You Will Catch Your Death of Cold
It is common knowledge that you lose a lot of heat through your head. There are hats for different seasons and you may need a hat in the summer just as much as in the winter.
Summer Hat: When hiking in the summer you might like to wear a nice lightweight hat made of breathable synthetic fabric that has vents and a brim. The hat will protect you from sunburn. The brim will keep the sun out of your eyes; the vents will keep your head cooler.
The brim can also act as rain protection should that summer shower sneak up on you. The lightweight fabric will keep you from getting too sweaty. Summer hats come in a variety of styles; make sure your hat is flexible and can be rolled, folded, squashed, etc. to fit in your gear when you are not wearing it.
Winter Hat: Winter is the most logical time you will need a hat. You need to trap the warmth from escaping through your head and cooling down your whole body. Merino wool is a common fabric for winter hats. Every hiker needs a Merino wool hat. They typically come in a beanie style.
Face Masks/Neck Gaiters: Not Your Grandma's Nose Warmer
To keep your face and neck warm there are masks and gaiters that can cover your face and neck and still let you breathe properly. These two pieces of clothing will go a long way to keeping you warm. The neck gaiter will protect you near the opening of your jacket.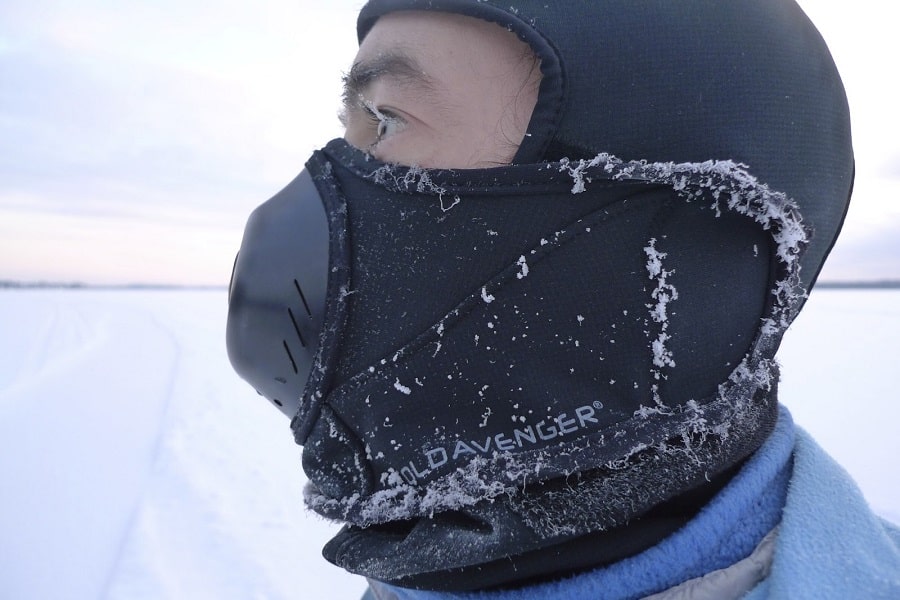 The mask will actually cover your whole face and protect from frostbite. There are a variety of styles: some have slits for eyes, nose, and mouth; others have one opening for your eyes and nose. The more covered, the more protected. If you are going to be in extreme cold, try these items.
Merino wool is recommended for its softness against your skin and the wicking and lanolin that this wool brings.
Hardshell Jackets for the Hardcore Hiker
When it comes to jackets there are many different styles and fabrics to choose from. With this layer, I am talking about a hardshell. This is something that will shield you from the wind, be water repellent such as Gore-Tex, be breathable and have several outside pockets where you can stash things you need to get to easily.
This is the top layer of your clothing. Ideally, this jacket would also have a hood for added protection. This type of hardshell can mean the difference between you staying dry and ultimately warm. In a desert setting this jacket will be extremely lightweight and be a lighter color such as tan or camel; in fact, a softshell may be sufficient in desert conditions.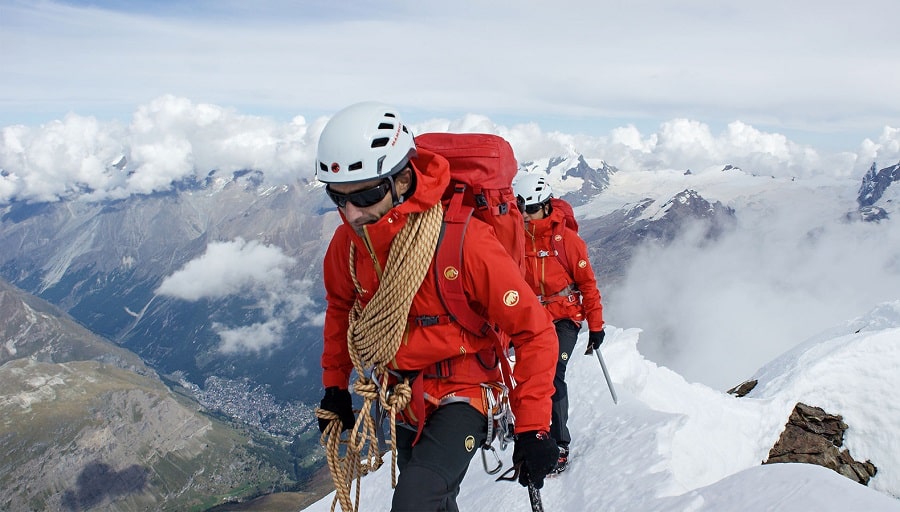 The style of this layer could be a larger parka-style that covers your waist and overlaps to your hips. Get it large enough to fit over the other layers of clothing and to allow freedom of movement.
Most likely you will be carrying some type of backpack so you want to be comfortable in this jacket while carrying. Also remember you will be wearing other layers underneath this jacket.
You may want to take you pack with you when you try on the jackets just to make sure the feel is good and your pack is positioned correctly on your body.
In addition, when you start out on your hike you might not need to wear the jacket so you want it to fold down to a size that will fit in your pack.
These jackets are going to be pricey. Look for sales or maybe buy last year's model if you can find any. For the list of the top 8 insulated jackets, see our article for some quick options.
Jackets & Vests on the Softshell
Underneath your hardshell jacket comes an inner jacket or vest. This is the softshell layer and will help keep your core warm. It is not bulky but adds insulation due to its advanced technical qualities.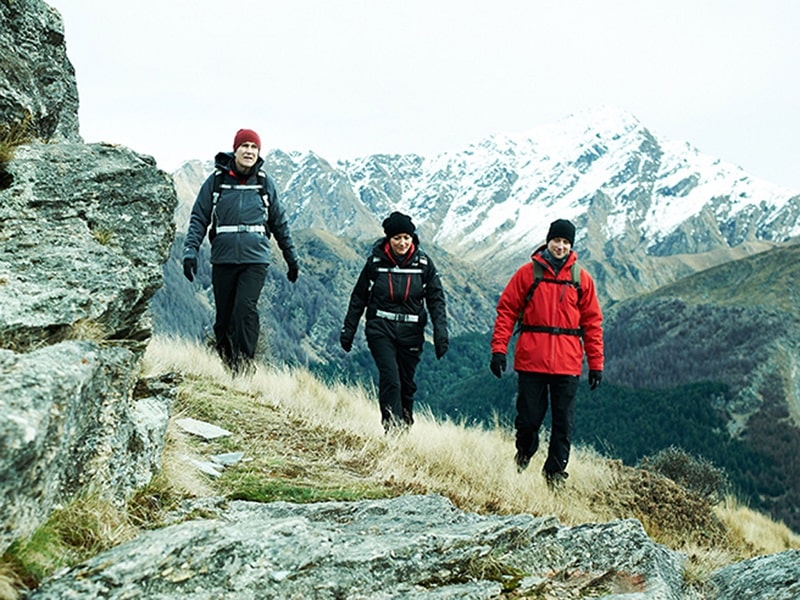 The softshell jacket may or may not have a hood. A second hood may get in the way. If you don't feel you need for the extra layer on your arms you could also go with a vest. A vest may offer more freedom of movement for your arms, especially getting in and out of your pack.
Depending on your situation, a fleece jacket or vest may work well here, particularly if you have a good waterproof hardshell.
Gloves are Necessary, Hands Down
In a winter setting gloves or mittens will be critical. Here again, the small extremities are at risk for frostbite and freezing.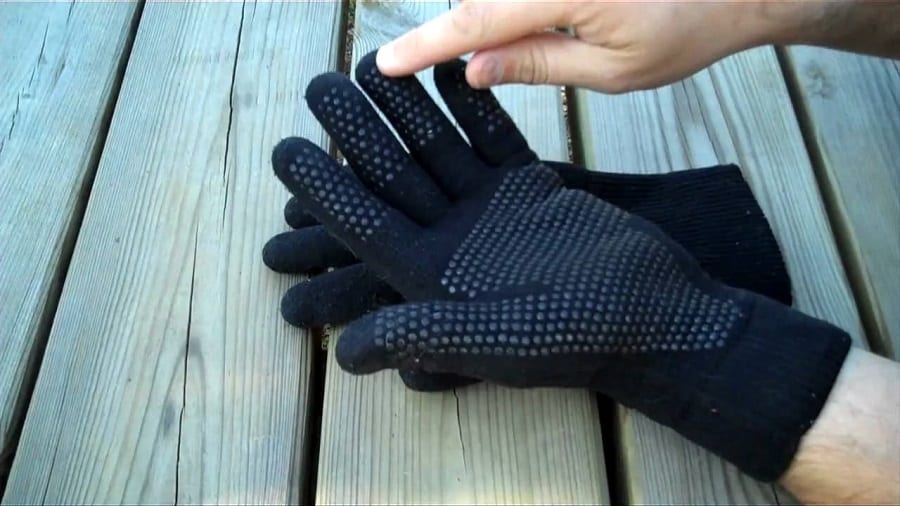 There are fleece-lined gloves that would wick the moisture away and keep your hands warm. There are gloves that have a mitten flap to give you a little more flexibility in using your hands.
There are lightweight glove liners that will fit inside other gloves or mittens. This layering may offer more warmth to your hands because the air between the layers actually acts as insulation.
Gloves will do a lot more than keep your hands warm. They will protect your hands. You may find yourself in a situation where you need to build a shelter or chop wood. You will be happy you packed a couple pairs of gloves, including a sturdy pair for doing hard work.
Watch Your Tootsies: Boots/Socks/Gaiters
You must protect your feet. They are the things that carry you back home. You cannot risk getting blisters, injuries or frostbite on your feet. You need boots that are waterproof or at least water repellent. Your boots must fit well – not too tight, not too loose, but just right.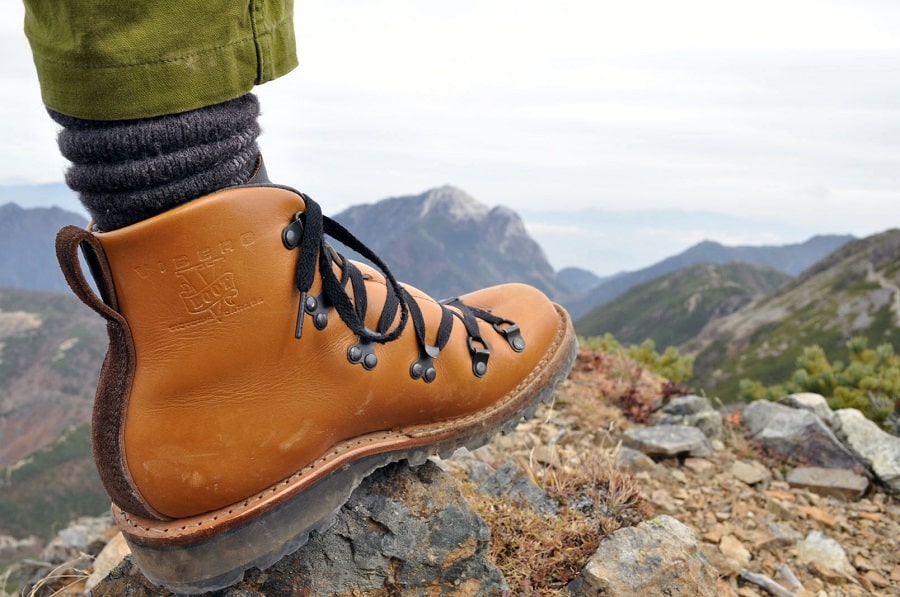 They should also be ankle high to support your ankles and help prevent sprains or strains. There are some regions of the world you want to protect your ankles from insect and snake bites.
When trying on boots, I suggest you wear the socks you will most likely wear when hiking so you can get a proper fit. Boots are expensive but it is not an area in which to be cheap. Your boots support you, carry you and protect your feet.
As far as socks, stick with wool, Merino wool. The wicking properties will do you well. There are also lightweight breathable liners you can get if you do not like the feel of wool against your skin. Wearing two pair of socks is suggested.
Gaiters are hardshell water repellent coverings that go over your boots and pants. They are typically knee-high, but also come in ankle-high and thigh-high configurations. They are great if you are hiking or skiing in deep snow as they will add another layer of protection and keep the moisture out.
Don't be Caught with Your Pants Down
Obviously, you are going to want to protect your legs. In desert situations, it is tempting to wear shorts. And, you can wear shorts as long as you pay attention to your skin. Do not get sunburned; it could lead to disaster. So, I recommend long pants that are tan or light in color.
Synthetics that dry fast will work best. There are convertible pants that have the zippered legs where you can remove the bottom. These are versatile and can be both pants and shorts.
For the winter season, there are snow pants. These pants have a hardshell, water repellent exterior and an insulation layer in the middle followed by a softshell, quick dry lining.
So with these pants, you are getting 3 layers in one. The three layers will create air pockets in between; this trapped will act as insulation.
Shirts: the Short and Long of it
It is tempting to wear your soft cotton t-shirt and fluffy warm flannel, but as we have mentioned before, cotton does not work well in extreme situations.
Your shirt can get damp through perspiration and keep you cold. Or you could get caught in precipitation that could get you wet and that cotton shirt would never dry.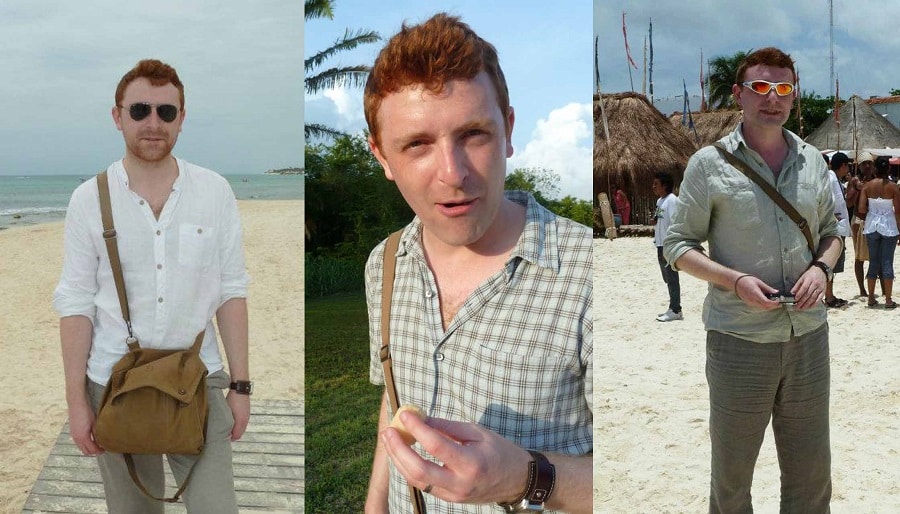 In the desert climate long sleeved shirts are a must to protect you from sun and heat. Choose lightweight gauzy type shirts that breathe but will give sun protection.
There are also some nice short sleeved shirts in wicking synthetic fabric. Whatever you choose always be aware of sunburn.
For the winter climate, a wool sweater or shirt may be in order. There are some very nice lightweight Merino wool shirts on the market – both short and long sleeved.
If you felt your core needed additional protection you could wear a short sleeved shirt over the long sleeved shirt or use a heavier sweater.
Base Layers, Better Known as Underwear
We all love soft cotton underwear. But that type of underwear has no place in the wild. Cotton will get wet and stay wet. For your base layer, you need synthetic fabrics that wick the moisture away from your skin and dry quickly. This is your base layer.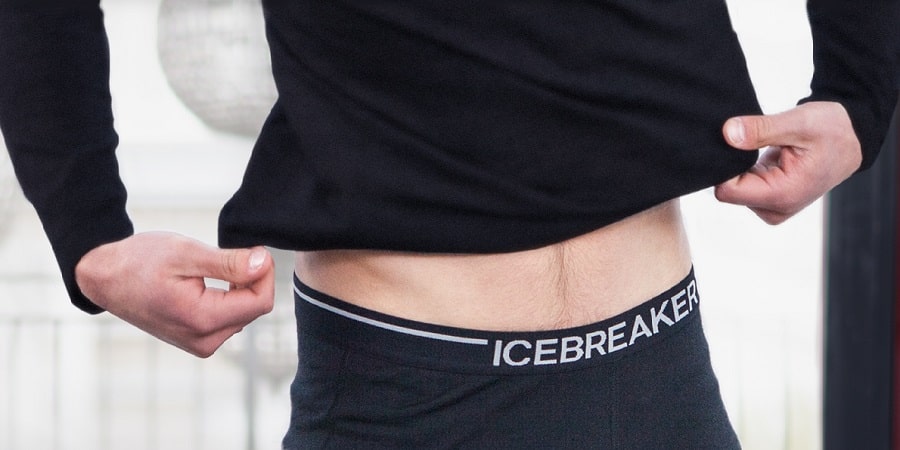 In the summer, short underwear should be fine. But in the wintertime, you will want to have long thermal underwear that has these wicking and fast drying qualities.
There are also wicking base layer tops that come in varying styles such as tanks, short sleeved and long sleeved. You want something that is well fitting to go under your shirt. It needs to be breathable and has that wicking quality to keep you warm and dry.
See our article review of the best base layer to keep you warm and toasty even in dipping temperatures.
Layered Clothing: Your First Line of Defense in Extreme Weather
Your key takeaway points are
1) Utilize the layering system for the best protection. Choose a base layer that will wick away moisture. Pick an insulation layer that will trap body heat. Finally, select a shell layer that is waterproof, acts as a wind block and is breathable.
2) Don't forget your extremities: frostbite will set in very quickly on fingers, toes, nose, lips, and ears.
3) Today's fabric are technically advanced to offer you the best protection with lighter weight fabrics that are easy to move and yet keep you warm and dry.
4) Choose a good pair of boots to support your feet and keep them warm and dry.
Before You Hit The Trails, Remember
Never hike alone – always go with a partner. Watch for signs of hypothermia in each other: shivering, dizziness, hunger, fatigue, trouble speaking, lack of coordination, and confusion. If this happens you need to warm the person up slowly.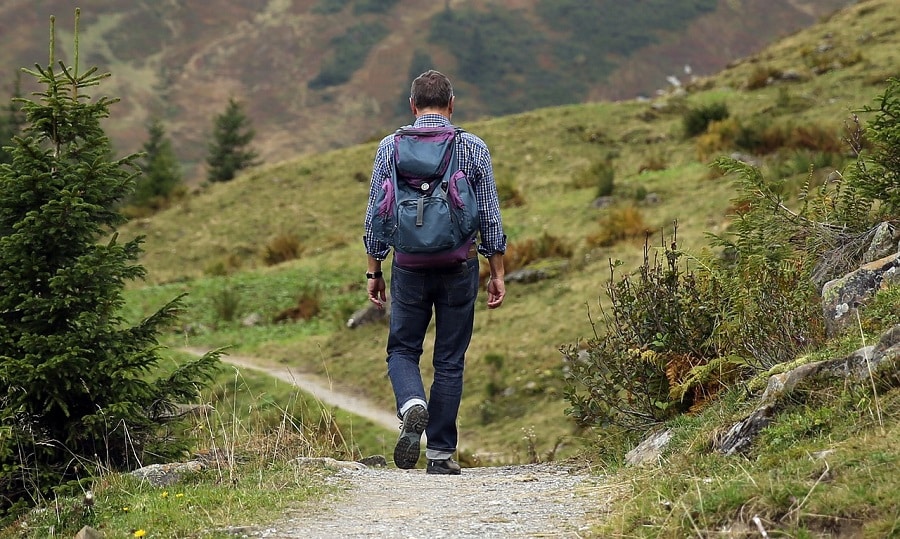 Get them into a shelter. Remove wet clothing. Cover with blankets or sleeping bag. Share body heat if necessary. Give warm beverages. Get help as soon as possible. Check out our article on how to dry clothes fast in the direst situation for more help.
Follow the Boy Scout Motto: Always be prepared. Make sure you have the proper gear for the trip you are going to take. Keep hydrated.
Have fun! Winter hiking and camping can be an exciting challenge. I think everyone should try it at least once. Get out there and enjoy!
Check out our tips and guidelines on winter backpacking to make every trip a safe one.
Some of the links in this post are affiliate links. This means that if you click on one of these links and make a purchase, I earn a small commission at no extra cost to you. Also, as an Amazon Affiliate, I earn from qualifying purchases. If the information in this post has been helpful, please consider purchasing through one of the links in this article. Thank you.