You don't realize how much you take electricity for granted until you have to do without. Although camping should be a time to enjoy nature as it is, there are some things you can't do without, for safety's sake, and one of those things is a lantern. Having the best camping lantern with you helps you to see where you're going so that you don't take an unfortunate wrong step or stumble into the nest of a wild animal. Want to do a bit of reading to help you fall asleep? A lantern can help with that too, so you can enjoy every minute of your time camping as you see fit.
[the_ad_placement id="in-text-1-type-a"]
So which one should you go for? Not many people know that there are different types of lanterns to serve different functions, and it pays to know what they are so that you're not spending too much money on something you don't need. But first, there are some features that you should look for when investing in a good lantern.
Features that make the difference
Brightness
Brightness is essential when considering the kind of lantern you want. Getting something too dull won't allow you to see a few feet in front of you, while too bright may be more than you want, especially if you don't venture outside your tent a lot at night. Look at the amount of lumens each lantern provides and find a good range you think you can work with. If you don't want the brightness of a floodlight, you can always look at lanterns that have non-glaring, frosted plastic.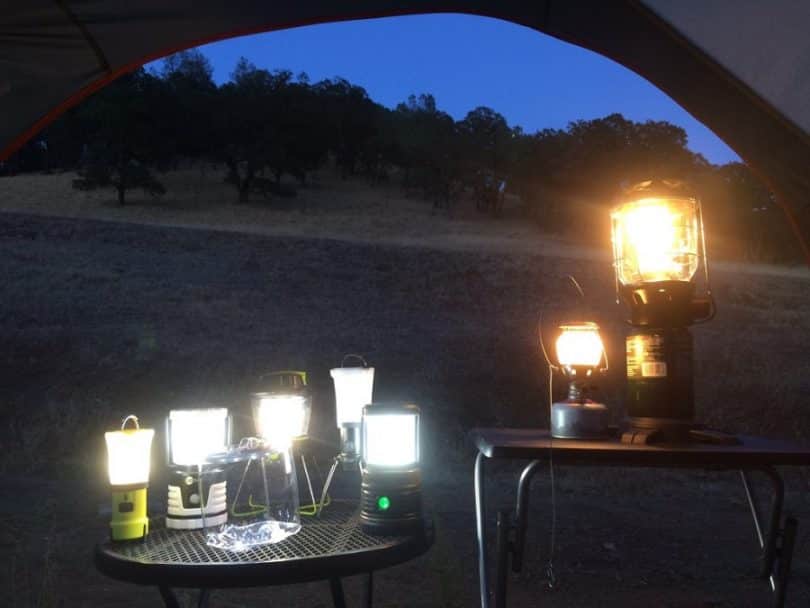 So what is a lumen exactly? It's a unit of measurement for how much light is being emitted from a device in any one direction. The higher the number, the more light is being generated. However, this number doesn't actually equal brightness, as the overall design of a lantern can make the production of light more efficient and actually make the lantern brighter than other models. Check out our piece on how to choose the best LED flashlights for more information.
The best way to figure out which one is right for you is to test it out yourself. Keep in mind that the brighter the lumens, the more energy is going to be drained from your batteries, so you should find the right balance for your needs.
Ease of use
How easy your lantern is to use is also essential in the kind that you buy. Usually when you need light, you want it immediately, and it pays to have a responsive lantern. Look for models that are easy to hang overhead so you can still have light while having your hands free.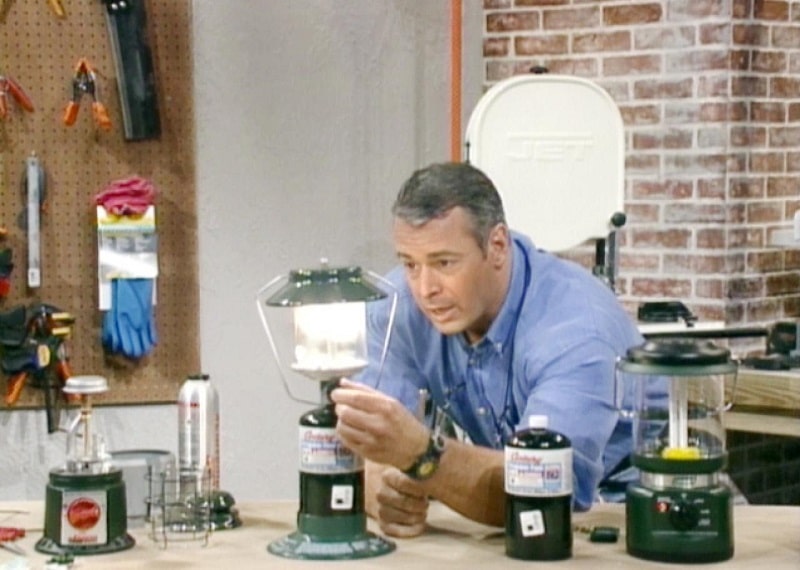 Also invest in models that have rubber bases or legs so that they can sit on uneven surfaces without sliding around and falling over. When you do get a lantern, invest some time into learning the different light modes that it has so that you can use it most effectively when you're on your trip.
Durability
You get what you pay for, so it's important not to go for the cheapest model you can find. The more money you invest into a lantern, the more durable it's likely to be. You need a lantern that withstand some rough treatment as well as the elements it's going to be used in. Examine the material the lantern is made out of: does it have any extraneous parts that can break easily, for example. Having a lantern that is shock proof will also ensure that your bulb is less likely to break if you happen to drop your lantern.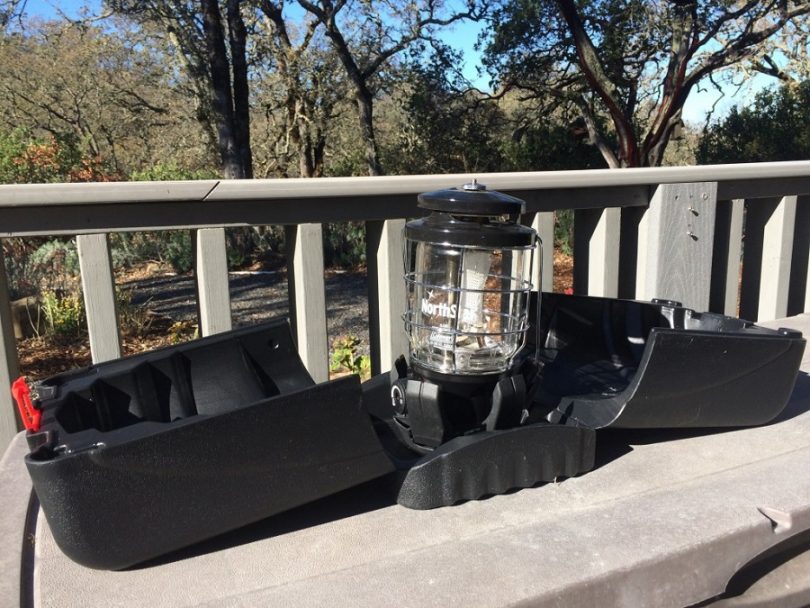 When in doubt, always check the label on your lantern to see if it is waterproof or water resistant. Water resistant means that it can withstand some rain and water being splashed on it while waterproof means that the lantern will continue to work even after it has been submerged. You may want to look into a lantern that is both. If you can find a lantern that floats, that's even better, as it means you won't lose your only source of light to the bottom of a lake.
Features
Lastly, you want to look at features. What sets one lantern apart from the others can make or break a deal. It can be a great deal to have a few extra features to make your camping experience a little easier, as long as your purchased lantern meets the criteria above. Having the best features in the world won't make a difference if it's dim, uses too many batteries, and will break at the drop of a hat.
Are headlamps better than lanterns?
Many people have asked whether it's a better idea to get a headlamp instead, and the answer would depend on your intended use. Headlamps can be great for individual use, and activities where you need to keep your hands free. Illuminating the area ahead of you would be better suited for headlamps.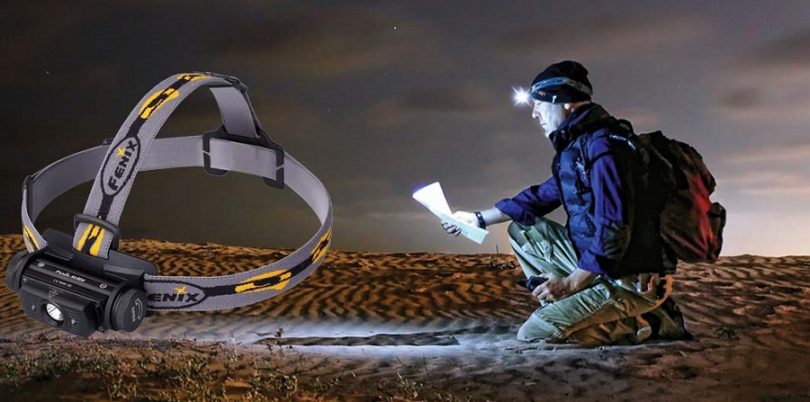 However, if you need to light up an area, a lantern is generally more effective. They have 360-degree light display that can be used my multiple people at once.
Different kinds of lanterns
There are a wide variety of lanterns for different uses, and are constructed differently as such. Knowing what they are will help you to make a more informed choice about what you need.
Electric
These are battery-powered and use LEDs as a light source. The great advantage to these is that they have a long battery life, produce excellent quality of light, can handle some rough use, is safe around kids, and is extremely quiet and exhaust free. You can use these in your tent without having to worry about inhaling dangerous fumes.
Electric lanterns come in a wide variety of sizes, weight, and brightness, giving you a bigger choice from when you're looking a lantern that's suitable for your needs.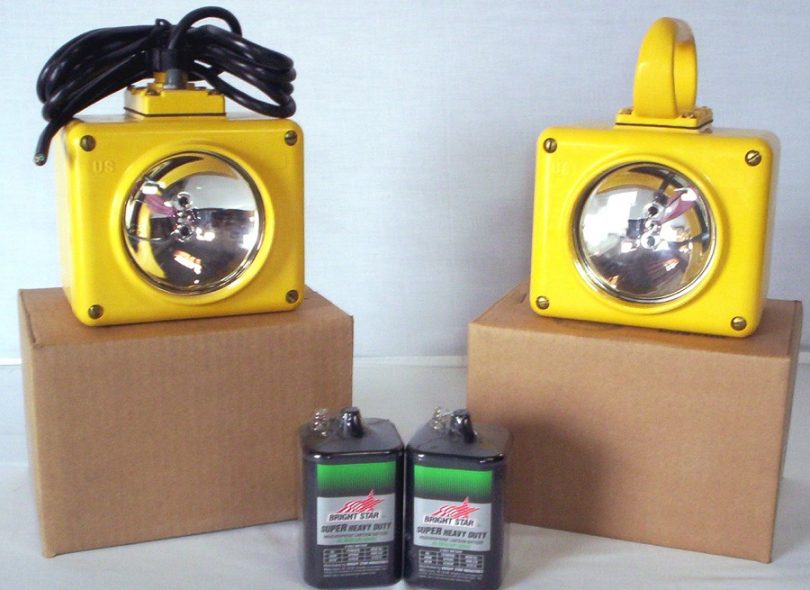 However, they do use batteries, so if you haven't packed extras and your lantern dies, you're out of luck. There are some electric lanterns that come with rechargeable batteries or even solar panels built in so you can minimize on the number of batteries that you bring with you.
They also have various light modes, from dim to super bright, so if you're feeling the itch to read while everyone else is asleep, an electric lantern will allow you to do that. Keep in mind that if you do intent to do some winter camping, an electric lantern is not going to be your best choice, as cold temperatures tend to hinder the energy output of batteries.
Fuel
A variety of fuels are used to keep these lanterns burning, ranging from liquid to propane to butane. A liquid-fuel lantern is quite fuel-efficient and is refillable, as is the same with propane; butane lanterns are compact and easy to use, and are refillable through disposable canisters.
Liquid-fuel lanterns are known for being the brightest out of the three. What these lanterns really have going for them is that they offer great light intensity, and offer you some amount of control in managing fuel and determining the brightness of the light.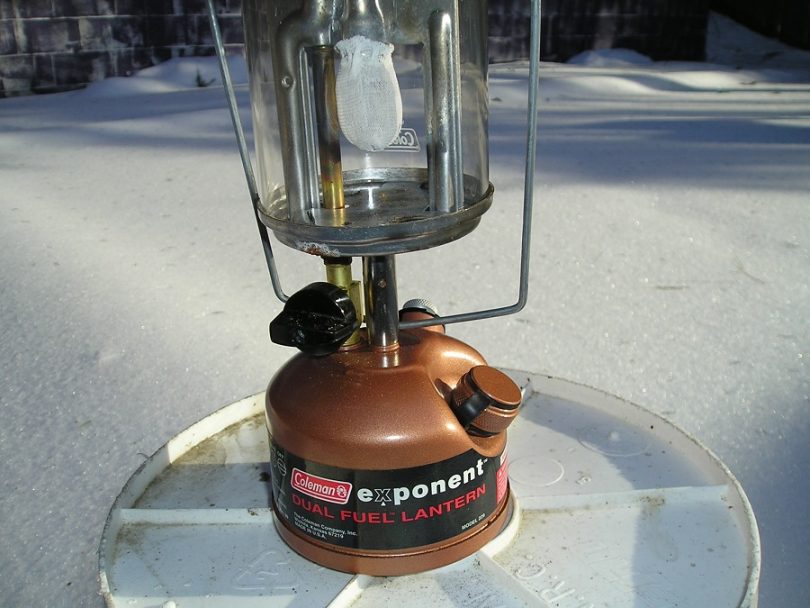 However, that doesn't mean that they're without their downsides. They shouldn't be used in small enclosed spaces because of the fumes that they release, they generate a lot of heat that can set flammable items on fire, they can be relatively noisy, and their bulk and weight can make them a bit difficult to move around. Many lanterns may also require you to pressurize the fuel before use, meaning that you have to spend more time in the dark when your fuel supply runs out.
Candle
Through the use of one or more candles, these lanterns can generate a soft glow that most can get around with. It's not very conducive for reading, but some of these lanterns use reflectors in order to maximize on its light output. It can create a pleasant ambience at the campsite, but should be kept safely away from flammable materials.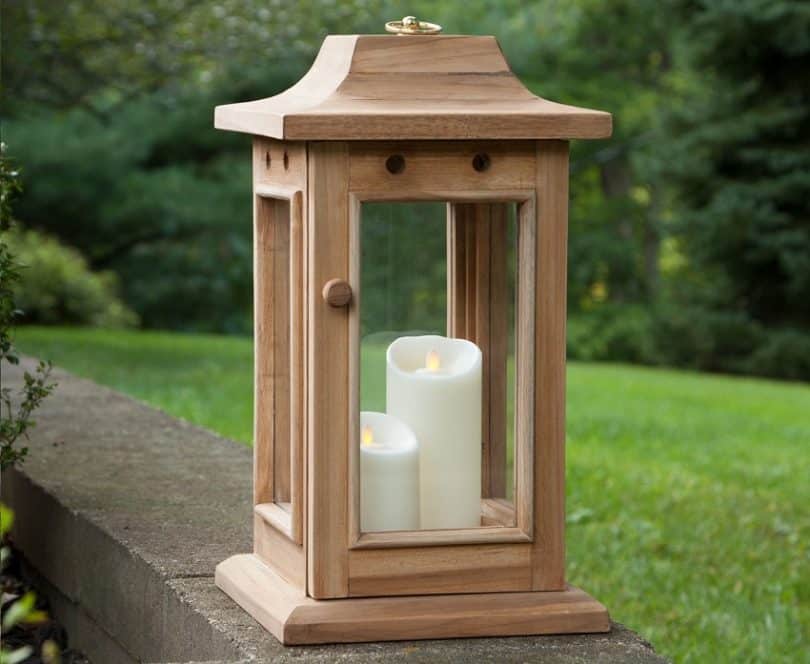 They can also generate a lot of heat, so care should be taken when transporting them.
Other considerations
When looking at lanterns, you should take into consideration the size and weight of the lantern you're going to be getting. Staying at the campsite? You'll hardly need to worry, and can get the biggest one you can find if you want. Doing some hiking or backpacking? Then you'll want to invest in something smaller and lightweight, but still equally bright for your needs.
[the_ad_placement id="in-text-2-type-a"]
The general rule of thumb is that the size and the weight are generally proportional to the number of lumens that the lantern can produce. The weight of your power source is also a factor, as you don't want your lantern to die while you're in the middle of doing something.
See also: Home Emergency Lighting Design: Effective Off-Grid Lighting Options
Want to know beforehand how long your lantern is going to last? Look at the burn/run time of your lantern on the packaging. This is an estimation of how much time you can get out of one use with batteries or a set amount of fuel. It's better to underestimate these values and bring extra fuel or batteries so that you can be adequately prepared.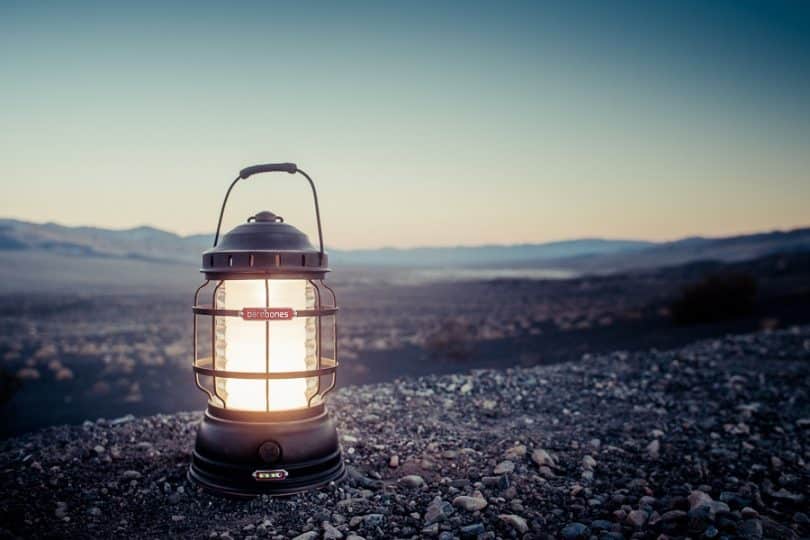 Having somewhere to hang your lantern can be a great idea, especially if you need both hands. Lanterns that come with a hook or a clip are better choices, and allow you to hang it from a tree or a pole, even inside your tent. It's not a necessity, but it definitely makes it easier to use.
Your lantern should be easy to use, just from looking at it. Electric lanterns may come with an array of buttons, but they should be easy to decipher. If not, then they're not the right lantern for you. Having to memorize all the different buttons to press for a certain setting can make turning your lantern on more difficult than it needs to be, and you'd be better off lighting a candle.
You want a stable base for your lantern so that it doesn't fall over. This is even more important if you're using a lantern with fuel, as you don't want the inside of your tent to catch on fire. Stability is key especially with terrain that is bound to be uneven.
Top camping lanterns on the market – reviews
Now that you know what to look for in a lantern, you should see what's available in the market to choose from to improve your purchasing experience. This is by no means an exhaustive list, but it designed to help you figure out what is already out there so that you don't go into your purchasing experience blindfolded.
Divine LEDs Ultra Bright LED Lantern
This collapsible lantern is considered to be one of the best lanterns in the market by consumers, because it's exceptionally bright and its structure makes it easy to pack away. It's made from military-grade material that also makes it water resistant, so it will still work after you've accidentally dunked it in a lake or pond.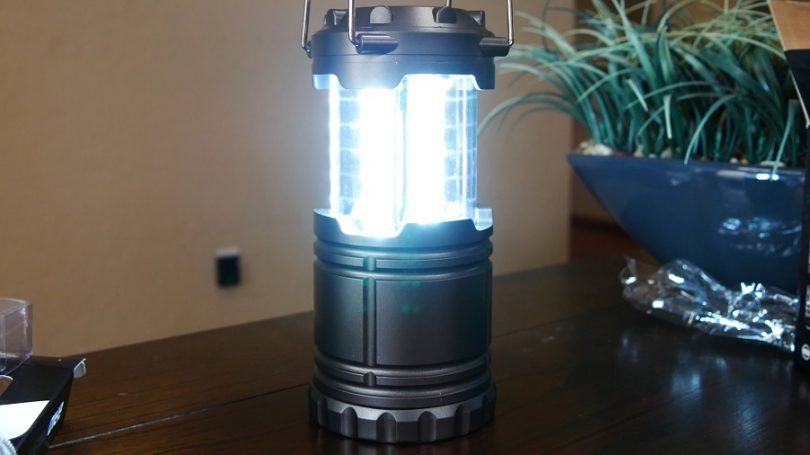 It has 30 LED lights, making it really bright with such a small package, and is compatible with rechargeable batteries, so you won't have to worry about throwing them away. Even with the level of brightness it boasts, the batteries will last an extremely long time, longer than you think they should.
The handles also allow you to hang your lantern from a tree limb or pole, leaving your hands free. What's even greater is that Divine LEDs provides a 10-year warranty to cover any defects or accidental damage. That's how much they believe in their product.
Like this product? Then you can buy it on Amazon.
Etekcity 2 Pack Portable Outdoor LED Camping Lantern Flashlight
Similar to the Divine LEDs lantern, this electric lantern is also collapsible, and sports plenty of LED lights for a lot of light. Out of one set of batteries, the lantern will last about 12 hours, which is a lot of time to get those important tasks done.
And the fact that it comes with two lanterns means that you can always keep the other one as a backup for when you need it. But you can extend the life of the battery by setting it into low power mode, which uses less of the LEDs. It uses 3 AA batteries, can collapse into an easy-to-pack-away size, and can endure all of that rugged treatment that comes with camping. You'll be surprised by how much light these tiny lanterns can give off.
If you think that this product could be useful for you, then you can buy it on Amazon.
LE 500lm Outdoor LED Lantern
This electric lantern is quite bright, at 500 lumens. The bright colors make it easy to spot and keep track of when you're in the woods so that you're less likely to lose it. It has 3 different lighting modes – full brightness, half brightness, and flashing – so that it can be used in a wide variety of environments.
This lantern is skid proof so it's guaranteed to stay in place, shock proof so it can take the punishment of the outdoors, and has a green blinking LED light when it's turned off so that you can easily find it in the dark.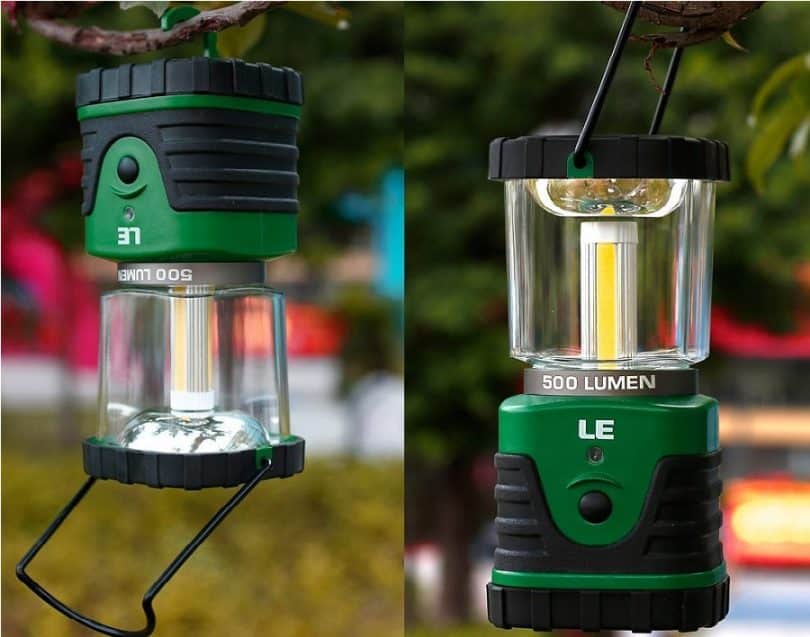 It does run on 3 D batteries, which are a bit more expensive and heavier to carry around, but this is on account of the brightness that this little lantern provides. The LED bulb itself lasts as long as 30,000 hours, so you can expect this lantern to work for years to come. Keep in mind that this lantern is not labeled as waterproof, so you may want to keep it away from liquids.
If you like this product you can find and purchase it on Amazon.
ErgaLogik Compact Solar Camping Lantern
If you're looking for a lantern that's invested in helping the environment, then you're looking in the right place. The ErgaLogik camping lantern is solar powered, meaning that you don't have to worry about packing extra batteries or having to recharge dead ones.
You can also charge it through USB if you suddenly need more power in the middle of the night. It has 3 LED settings (low, bright, and blinking) and provides a little over 60 lumens at full brightness. At low levels, the battery can last for up to 10 hours, so you can easily take care of any chores you still have left to do. This tiny lantern collapses down into a package so small that it can fit in your pocket, and the small hook allows you to hang it from anywhere.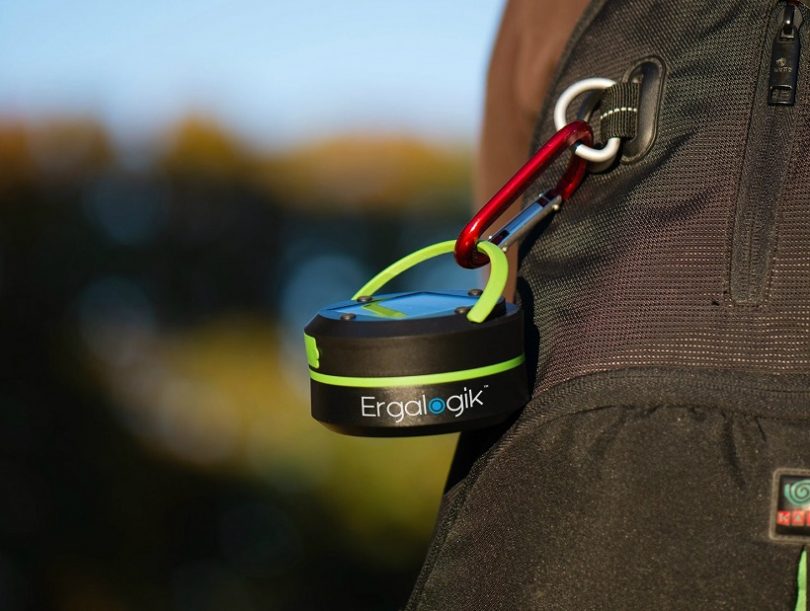 Keep in mind that this lantern isn't exactly made from extremely durable materials, so it's a good idea not to treat it too roughly. The backup USB charging provides a great alternative on those cloudy or rainy days when you don't have full access to the sun.
Like this amazing product? Then you can check the current deal for it on Amazon.
In conclusion
Having the best camping lantern with you on your trip could make the difference between being safe and getting injured. There are plenty of hazards that can result in serious physical harm, so it's important that you have some means of illuminating your camp site or tent to ensure that everyone is safe.
[the_ad_placement id="in-text-3-type-a"]
In an emergency, many electric lamps have a blinking or SOS mode that can be used to help other search parties find you. This is one of the reasons why these are more popular than the other models, which don't have special emergency features. However, it's best to choose one that best fits your needs and purposes so that you can have as much light as you need without being overburdened.
For other options, check out our article on DIY solar lanterns to give you more ideas.
Some of the links in this post are affiliate links. This means that if you click on one of these links and make a purchase, I earn a small commission at no extra cost to you. Also, as an Amazon Affiliate, I earn from qualifying purchases. If the information in this post has been helpful, please consider purchasing through one of the links in this article. Thank you.