Do you have a loved one that has recently started getting into camping? Or maybe you're the one that's really starting to love it and you want to get more stuff for your next camping trip. Well there are all kinds of things that you can use and not all of them are going to be large or expensive.
That means you can actually choose some of them to be camping gear gift ideas for you or for your family member who loves camping. And that gets you out there having a whole lot of fun much faster.
What is camping gear?
So the first question is probably, what do you actually consider camping gear? Well just about anything you take with you is your camping gear.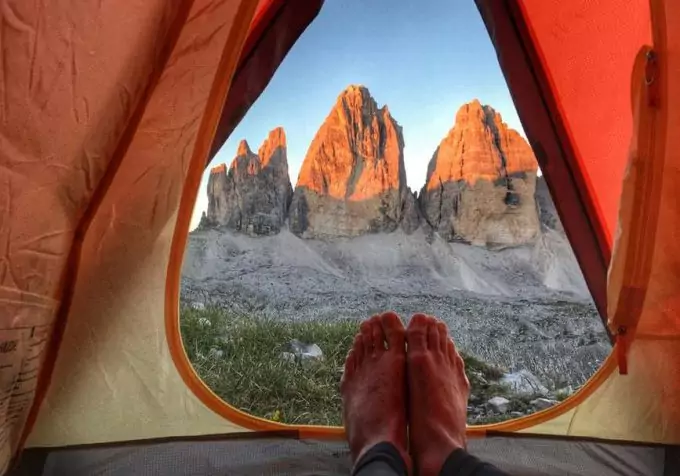 Everything from the stove you use to your utensils, your sleeping bag, special outdoor gear (like raincoats and ponchos) survival supplies and a whole lot more can be considered your camping gear and these are all things that you could put on a list of items you want for your birthday or other holiday or that you could pick up for someone who's starting to get really into camping for themselves.
Importance of the right camping gear
If you are going camping it's extremely important to have the right gear at all times. The wrong gear could cause injury or health problems if you're not careful because you could end up suffering from hypothermia, broken bones or even dehydration or food poisoning.
By getting the right gear you can make sure that you're protected when it comes time to head out there and start enjoying yourself in the great outdoors. But there are a lot of things you need to take into consideration when you're getting the right gear. Check out our article on the coolest camping gear must-haves to enjoy the outdoors.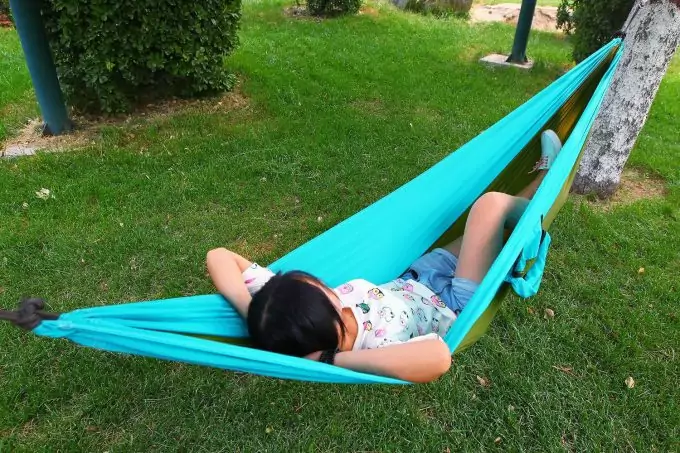 The first thing you need to think about is what you're going to be doing. You need to know where you're going camping and what you're going to do when you get there.
For example, going camping in the mountains of Utah is going to be entirely different from going camping in the low lying regions. That's because the mountains are far colder than anything you'll experience in the lower areas. You need to make sure that you're prepared for that or you could end up in big trouble later on. The wrong clothes or other accessories can make camping dangerous.
What you need for camping
There are a number of different tools and supplies that you absolutely have to have for camping, before you can even get started, but there are others that are going to be more open for interpretation.
The type of camping you want to do (such as really hardcore camping with tents and cooking over a campfire versus a large RV with all the amenities) and where you're doing it play a role in the tools you absolutely have to have versus the tools that it might be nice to have.
Tent
The first thing you absolutely have to have is some type of shelter. Depending on the type of camping you want to do that may not actually be a tent but you need to make sure you have something. A high quality tent might cost you a bit of money, but that's money well spent.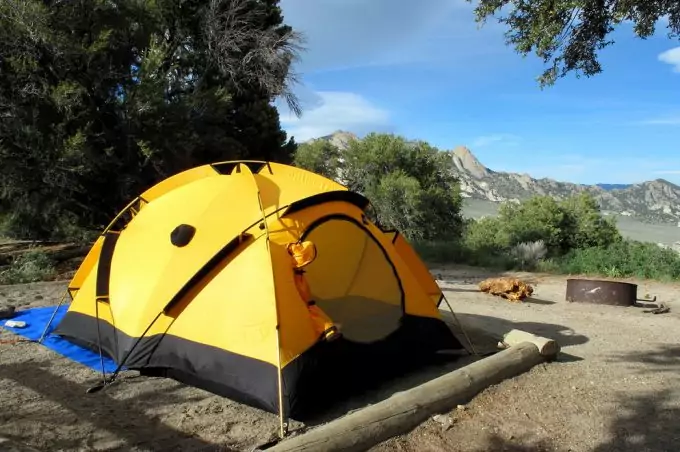 That tent is going to protect you from the elements so at least make sure that it's waterproof, sealed well, wind resistant, staked down firmly and large enough to fit everyone who's going to be camping with you. All of the same goes for any other type of shelter you might have as well. For the best backpacking tents, see our article on this important topic.
Sleeping bag
Remember to look over all the ratings and important information for your sleeping bag. You want to get one that's rated for the temperature that you're going to be camping in. If you get something rated too high you could end up overheating during the night. If you get something too low you could end up with hypothermia.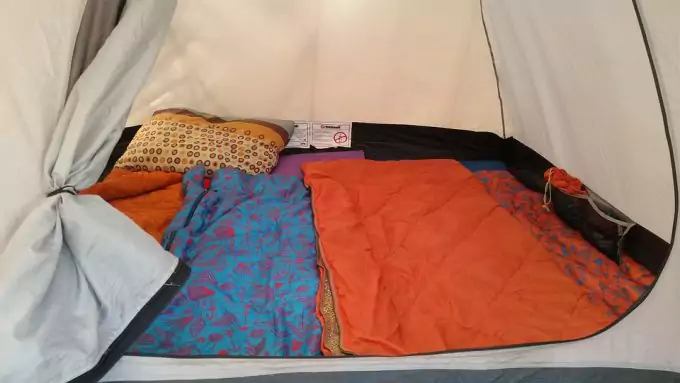 If you always camp in the same area (such as mountains or a specific state park) you may be able to get just one sleeping bag for all your trips but if you like going to all different places you're going to want more than one that's rated for different weather scenarios.
Matches/Lighter
No matter where you're going you want to have some way of lighting a fire. If it gets extremely cold that fire is what's going to keep you alive. If you want to make something to eat you're going to need (in most cases) a fire to help you with the cooking.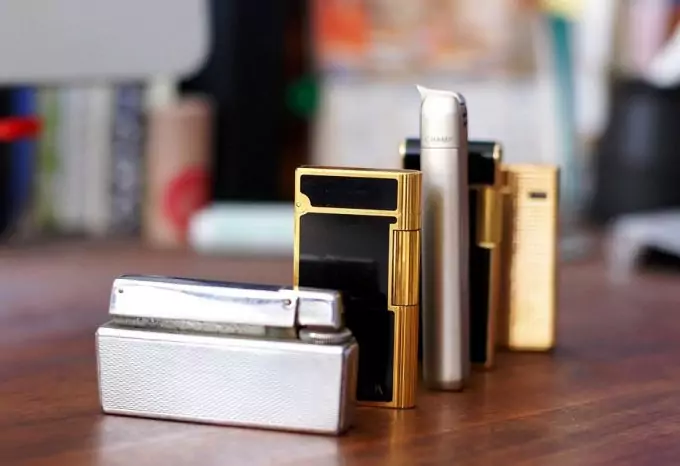 There are many ways you can build a fire without these tools but if you're going out it's definitely going to be best to keep things as easy as you can. See our article on unusual methods of starting a campfire for more information.
Compass
This is for those situations where you just might find yourself lost. You never want to get completely lost in the woods and you never know if you're going to have cell service. Make sure you're not depending on your phone as your way to find where you are or where you need to go if you get lost. For ways on how to use a traditional compass, do read our article on this crucial topic.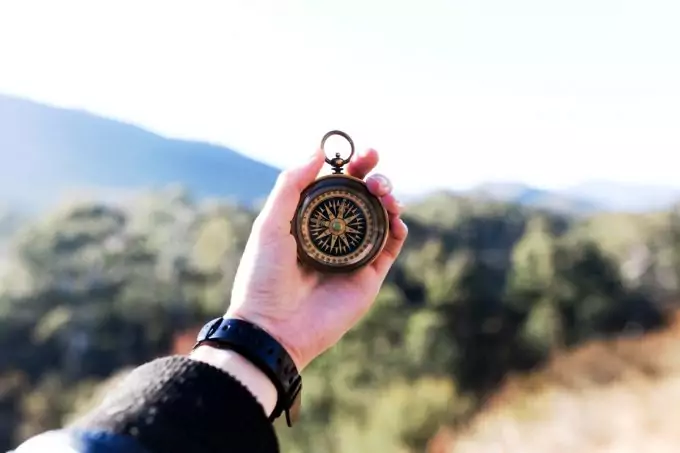 Even the most populated areas can have dead zones and you could end up lost with no way to contact someone because you didn't bring along a compass to help you get your bearings.
Contact device
You need something that will help you signal for help in case of an emergency. You will probably have a cell phone but because of the places that most people tend to camp it's likely that your phone may not get service if you get lost.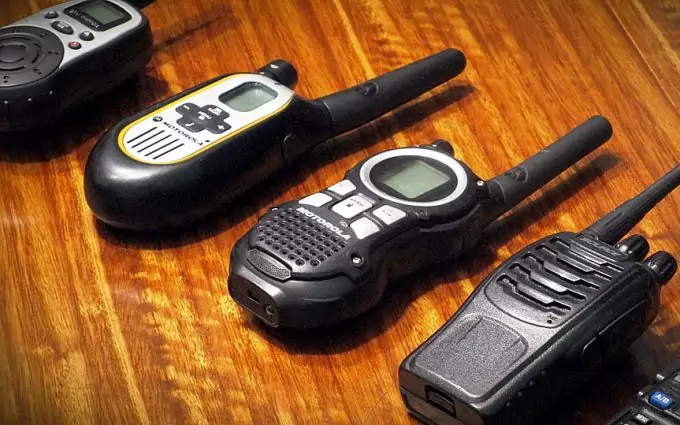 In these instances, a walkie talkie can be a great device to have because they can scan for different frequencies until you find something, just make sure to also have extra batteries. You may also want devices like a whistle or flares that will help you mark your position and gain the notice of anyone who might be looking for you.
Gifts to ask for
If you're planning on asking for some camping supplies for a holiday then you don't want to ask for the things we've talked about above. Those are all items that you'll want to pick out for yourself so you can be sure that you're getting exactly what you need for your specific camping style.
Someone else choosing a sleeping bag can be difficult because they don't necessarily know what to get and if you give them all the specifics it could still be hard for them to find.
LifeStraw Personal Water Filter
This is a popular device to receive as a gift because it's extremely useful and also relatively inexpensive. The way it works is you stick the straw in the water source and in your mouth and suck through it just like a regular straw. The filter can remove 99.9999% of waterborne bacteria and 99.9% of waterborne parasites.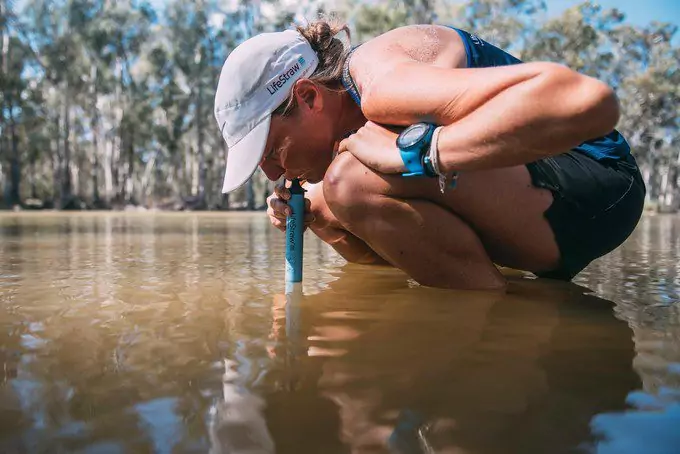 It's also useful for up to 1000 liters of water so you can use it for a long period of time. Surpassing the EPA standards for any water filter, it also weighs only 2 ounces which means it won't add much to your camping gear.
Like this amazing product? Then you can buy it on Amazon.
Intex Raised Downy Airbed With Built-In Electric Pump, Queen
A lot of people don't really like the idea of sleeping in a sleeping bag on the ground, even when they're otherwise roughing it in a tent. So you can get an air mattress. This one is raised 22 inches off the ground to make sure you have a softer surface as well as keeping you well away from the moisture in the ground or even bugs and animals.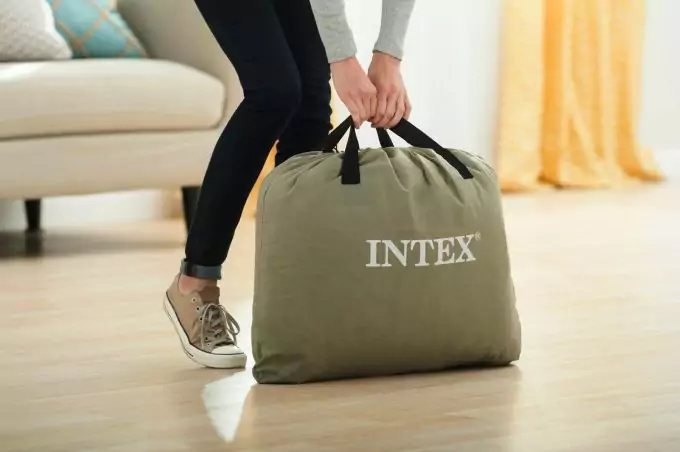 A queen size, it's large enough for you and your partner and inflates in less than 5 minutes with the electric pump. It's also moderately priced as a gift.
If you think that this product could be useful for you, then you can buy it from Amazon.
KONA French Press Coffee, Tea & Espresso Maker
If you like having a hot beverage first thing in the morning (or any time of day really) you're going to love this as a gift. It's actually the bestselling espresso and coffee maker combo available and it comes in two different sizes, 12 and 34 ounce.
Completely portable and self-contained, you'll be able to enjoy your favorite beverages easily.
It can make loose leaf tea or whole bean coffee with no grounds or leaves in your cup when you're done and it's priced at a low-moderate range that makes it easy to buy as a gift.
Like this amazing product? Then you can buy it from Amazon.
Ultra Bright LED Lantern
This lantern is very inexpensive which means it's something you shouldn't have a problem getting for the next holiday, but it's also extremely useful. Made with military-grade, water-resistant plastic, this lantern is designed to withstand a hurricane and that means it's going to help you see everything when you're camping.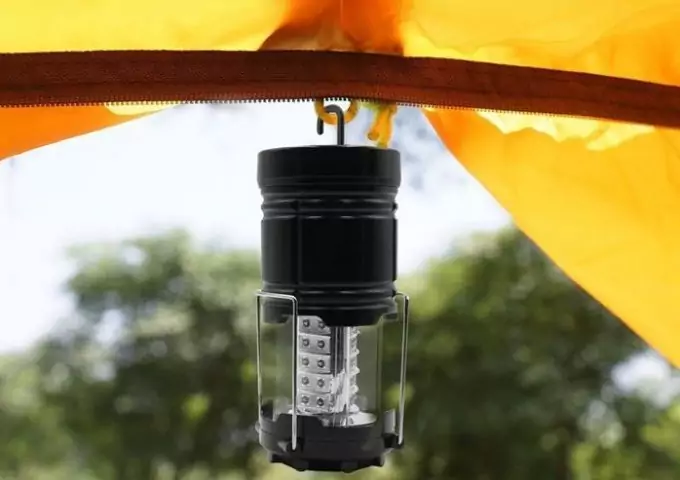 It's also very lightweight so you'll have no problem carrying it with your pack or other supplies and it has a rechargeable battery that lasts longer than most standard ones. It's even covered by a 10 year warranty.
If you like this product you can find and check its price on Amazon.
20L/33L Durable Backpack
This pack is designed to be extremely lightweight so you can carry it with you when you're going for a hike and still have everything you need with you. Weighing only ½ pound itself, it's rated to hold 33 liters worth of materials and objects. What's even better is when you're not using it this pack easily folds down into a much smaller size to carry.
It has a large number of compartments so you can carry things separately and is designed to last, backed by a lifetime warranty as well and it's not expensive and comes in a variety of colors.
Like this amazing product? Then you can check its price here.
SE KHK6320 Outdoor Tanto Knife With Fire Starter
This knife is rates as the number one best seller in fixed blade hunting knives and features a full tang fixed blade in black stainless steel. With a cord wrapped around the handle, you get a better grip for whatever you need to do, but you also will have a cord that can be easily unwrapped if you need it for any other purpose.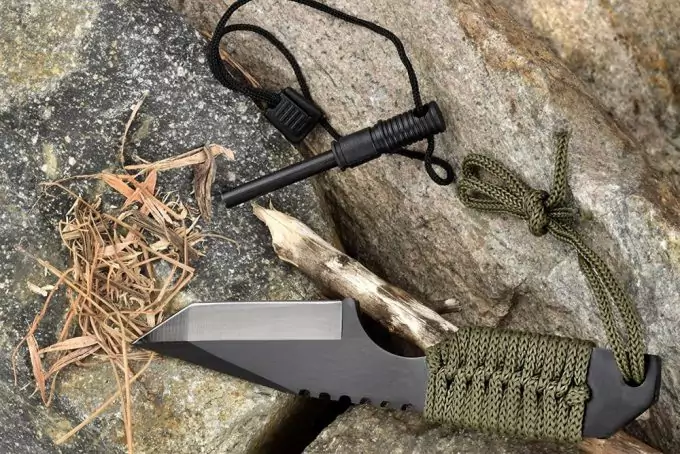 The knife is 7 inches in total with 3 inches for the blade and 4 for the handle and comes in its own sheath for safety. It also comes with a magnesium alloy fire starter that makes it easy to get a fire going no matter what. Because it's small, the entire unit weighs less than 5 ounces; it's easy to carry and has a lanyard or hook and belt loop to carry it even easier.
If you like this product you can find and purchase it on Amazon.
Polar Bottle Insulated Water Bottle
This inexpensive bottle is both BPA and Phthalate free and offers a lifetime guarantee. It's also made in the United States and can be put in either the dishwasher or the freezer. The insulation is designed to keep anything cold for up to twice as long as a regular water bottle because it has a double wall construction with a thermal barrier and a foil layer to keep the heat out.
It comes with a carrying strap and urethane drinking valve that can easily be removed when needed and fits in bike bottle cages easily. Able to hold approximately 20 ounces, the bottle itself weighs ¼ of a pound, making it light enough to carry with you wherever you go, even when filled with water.
Like this amazing product? Then you can check the current deal for it on Amazon.
SE FS374 All-Weather Emergency 2-in-1 Fire Starter & Magnesium Fuel Bar
This tool is designed to make sure that you can start a fire no matter where you are and what's going on around you. It's small enough to fit in your pocket and being less than 2 ½ ounces you can easily put it in your pocket and forget about it until you need it.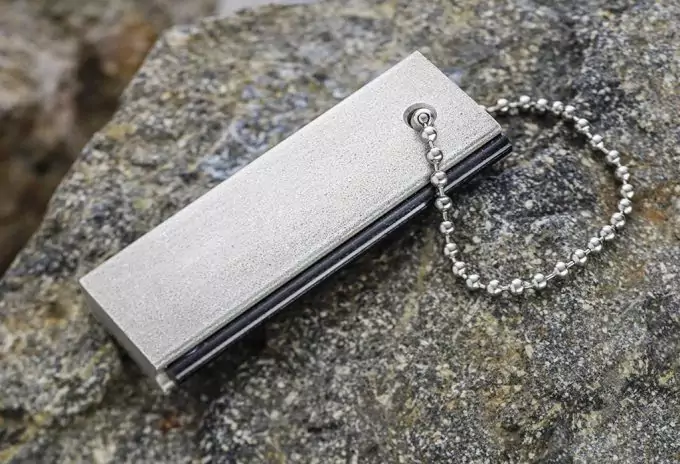 The solid magnesium bar and flint is 3 inches by 1 inch and includes a single sided, serrated striker. It's entirely waterproof and weatherproof so you don't need to worry about where you might leave it while you're camping.
If you think that this product could be useful for you, then you can buy it on Amazon.
Streamlight 73001 Nano Light Miniature Keychain Flashlight
A small item that's inexpensive and available in a variety of colors, this flashlight is lightweight and can easily be attached to your keys or a lanyard to make sure you always have a light source with you.
It's less than 1 ½ inches long but provides 5 mm white LED light and is entirely impervious to shock. Able to last up to 8 hours while lit, the flashlight is made with aircraft aluminum and is entirely waterproof, coming with a lifetime warranty. It also features an easy to use hook to attach wherever you want.
Like this product? Then you can buy it on Amazon.
Motorola MH230R 23-Mile Range, 22-Channel, FRS/GMRS Two-Way Radio
Here you'll get a two pack of radios that not only lets you stay connected to the rest of your party if you go off on your own, but also lets you attempt to get in contact with others if you happen to get lost. Though it's a little more difficult to have someone else get you this type of product, this one is high quality, the #1 best seller in portable FRS Two-Way Radios.
It's moderately priced and has a 10-hour alkaline or 8-hour rechargeable battery. It also includes 11 weather channels with alerts and 22 channels with privacy codes. Included is also two belt clips, a drop-in charger and a charging adapter along with the rechargeable battery pack.
If you think that this product could be useful for you, then you can buy it here.
Sport-Brella Umbrella
A little less common when it comes to camping, this umbrella is actually likely to become one of your favorite things. It's large enough to sit underneath comfortably and rests around three sides to provide protection from the sun. With wind vents and windows on the top and sides, you can still get a breeze but the metallic undercoating to SPF 125 if going to keep you from getting burned while you enjoy the outdoors.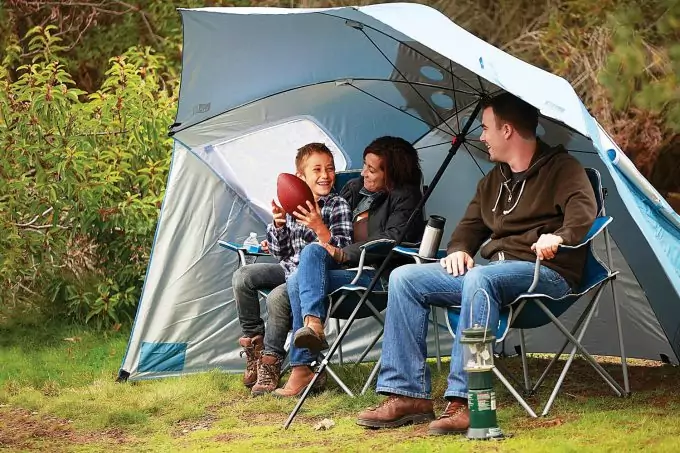 It includes inner pockets to hold its own stakes and its own carry bag to help you get it wherever you need to go. Only 9 pounds, it is water repellant and protects from UVA and UVB rays.
If you think that this product could be useful for you, then you can purchase it on Amazon.
BlenderBottle Classic Loop Top Shaker Bottle
If you're looking to stay healthy even while you're camping you may want this bottle that's available in several different colors and sizes. It's rated as the #1 best seller in bike water bottles and has a large capacity and it's BPA and Phthalate free. You can use it for protein shakes, smoothies and a whole lot more. If you're camping you can even pancake batter. There's even a 316 surgical-grade stainless steel ball to help with the mixing process and the ball is guaranteed never to rust, even if you leave it in the bottle.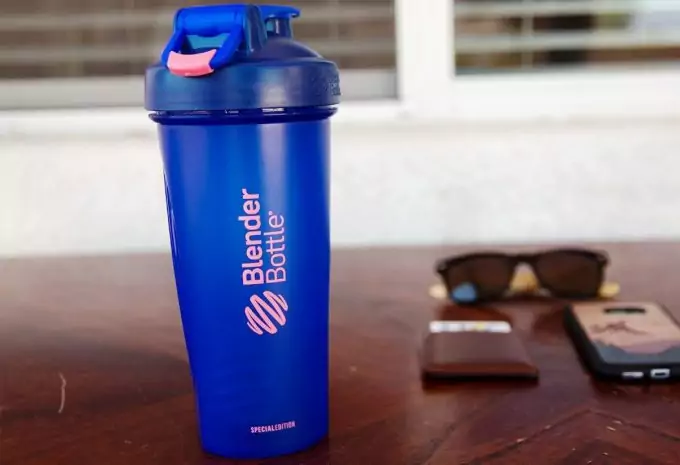 Only a little over 2 ounces in weight, it has a flip cap to keep everything you don't want out of your bottle but to make drinking a whole lot easier at the same time. It's guaranteed to be leak proof no matter what you decide to use it for.
Like this amazing product? Then you can check its price on Amazon.
What you need
In all, there are plenty of tools and extras that you could definitely use if you're going camping frequently. The best thing you can do is make sure you take an inventory of the things you have and work on filling in the things you don't have. Sure you can make do without some things, you may not need a blender bottle or an espresso maker for example, but you may want to put them on your list for someone else to pick up for you if you're at all interested in having them. It could make camping a little more fun.
The most important things however, you should make sure you have before you go out. If you're camping in a state park you may not need a walkie talkie (though it would still be a good idea) but if you're going out somewhere in the woods you definitely want one. No matter where you're going you want to have things like sleeping bags and purification because that's how you're going to keep yourself safe when you get out there in the wilderness and that becomes even more important if you're not camping just for fun, but for survival.
Camping for survival
Remember, just about anything you want to put in your gear to go camping with can also go in a survival kit so you're ready for anything that might happen. For example, being able to stay in contact with a walkie talkie during a dangerous event is definitely going to be important. Being able to start a fire easily and being able to purify your own water no matter where it's from is also going to be extremely important. By keeping all of these things together you're going to be prepared for absolutely anything that comes your way.
Your survival gear should be packed carefully and taken care of well also. Whether you're actually using it for survival only or for camping, the better you take care of the things you have the better you're going to do later on. Your gear will last longer and it's going to work better because you care for it and keep it clean and organized at all times, not to mention if something happens you're going to be much better prepared to grab your belongings and hit the road without having to go through the process of packing up again.
Conclusion
If you're looking to get someone a gift for camping or you're looking to pick up some items for yourself, you're definitely going to want to check out these items. You're going to have a lot of fun getting out there and the more extra tools you have to make the experience fun the better it's going to be.
So don't forget about some of those extras that will help you in the long run. The best camping gear gift ideas are actually pretty varied, but that just means it's even more fun when you get them, plus you're more likely to get them from others.
Some of the links in this post are affiliate links. This means that if you click on one of these links and make a purchase, I earn a small commission at no extra cost to you. Also, as an Amazon Affiliate, I earn from qualifying purchases. If the information in this post has been helpful, please consider purchasing through one of the links in this article. Thank you.