The best bug out bag backpack is something every survivalist should have on hand in the event of an emergency. A bug out bag is a container of sorts, one that will carry everything you could need in an emergency situation and that can get you through a period of at least 72 hours. Of course, bug out bags are not only for survivalists. The best premade bug out bags can prove ideal for just about anyone who is wise and who is looking to prepare for an emergency situation, whether that situation is due to a natural disaster like a hurricane, tornado, or other store.
[the_ad_placement id="in-text-1-type-a"]
The best bags are great items to have in the event of an evacuation. You don't have to be an extreme emergency prepper or survivalist to get a bug out bag for just about any emergency situation.
A bit about bug out bags
Bug out bags are preparedness measures where you have a bag containing everything you'll need to survive in an emergency situation. Pre made bug out bags have a variety of materials in them, and the quantity of the materials is highly dependent on how many people the bag is intended for as well as how many days worth of materials the bag will contain.
Some bags are good for 72 to 96 hours while others can get a person through for a two week period. The primary difference between a bug out bag and a survival kit is that the bug out bag is for use during a shorter duration than the survival kit.

The bag contains a variety of materials, including foods with an extended shelf life, hygiene items, and tools you can use in an emergency situation. Bug Out Bags are something you can put together by yourself or you can simply buy a pre made bug out bag with all the materials you need in it.
The name "bug out bag" is quite similar to the name for the emergency kits aviators in the military often carry called "bail out bags." Bug out bags are referred to by a number of different nicknames including:
72 hour kit
Battle box
BOB
Get out of dodge bag
Go bag
Good bag
Grab bag
I'm never coming home bag
InchBig
Personal emergency relocation kit
Bug out bags benefits
In the event of an emergency, there is often so little time to think or prepare. A bug out bag is already packed and waiting for you to grab: this makes the item perfect if you are in a hurry and you need to get out of a location quickly. The supplies you need will all be in one location and you won't have to race around looking for the things you need to take with you during an emergency or evacuation.

Pre made bug out bags give you product variety, and pretty much everything you need in order to survive. However, the bags have no customizations, so you may want to buy a bag with additional free space and pockets to add some of the things you might want to bring with you in an emergency situation that the premade bag does not contain.
[the_ad_placement id="in-text-2-type-a"]
The premade bug out bags on the market today all vary in terms of size, what they contain, how long they will last, and how many people the bag will serve. Of course, price varies too, so you'll need to assess your needs before you can invest in a bag for your emergency survival needs. Here are some things to consider when looking for a pre made bug out bag:
How much food does the bag contain?
What is the shelf life of the food?
How many people will the bag provide for and for how long?
Is the bag affordable?
Bug out bag selection
When you are choosing a pre made bug out bag, you'll want to give consideration to the weight of the bag when it is full to its capacity. After all, you are going to be carrying the bag around, and most likely carrying it on your back. Imagine having to carry the bag for an hour or more while hiking through the woods. That's why it's imperative to bring all of the essentials with you in your bug out bag, but the essentials only! If you find the bag is too heavy for you, then it's time to go through the items in the bag and see what you can do without.
Premade bug out bags come in a variety of styles, but you'll want one with plenty of pockets and hideaway spaces. The more pockets and spaces you have, the more you can bring with you.  It also means you can pack the bag with a greater degree of organization. Plenty of pockets and space allows you to know exactly where you put everything and makes all of your gear readily accessible in an emergency situation.
The appearance of your bug out bag is important. In an emergency situation, you don't want everyone in the world to know that you are carrying around limited supplies. Thus, the bag you have shouldn't look like it's an emergency bag, but an ordinary backpack. Choose a pre made bug out bag made of simple materials, muted colors, and a design that's not attention-grabbing.
Bug out bag items
Whether you are buying a pre made bug out bag or you want to pack a bag from scratch, there are some contents that every bug out bag should definitely have within it.
Here's a list of some of the most common contents in today's pre made bug out bags:
Food: The food you choose needs to be enough for however many people you want to plan for, and it should be at least enough to feed you for 72 hours or more. Foods in pre made bug out bags are specialty foods often in Mylar bags to ensure long lasting freshness. The shelf life of the food can be between five and ten years. The foods are often dried goods or mixes that you can add water too in order to consume. See our article on how to choose the best emergency food for survival, it's a must-read.
Water – some pre made bug out bags have containers of water or water inside pouches. If you are making your own bag, you may want to add water purification tablets. A straw water filter or filtering system of some kind is also recommended. Consider enough water as being about two to three liters of water per day per person you are packing the bag for at the time.
Blankets
Compass
Dining set and cooking utensils
Emergency first aid kit
Hygiene items including toothpaste, toothbrush, soap, clothes, floss
Knife and multi-all in one tool
Radio/Flashlight/Charger
Sleeping bags
Survival guide
Tube tents
Waterproof matches, tinder, lighters, flints.
More bug out bag necessities
Additional items you may want to consider adding to the bug out bag, if you have the spare room, include:
Batteries
Binoculars
Bug repellant
Cell phone
Cord
Crank power charger
Duct tape
Emergency candles
Fishing kit
Glowsticks
Handcrank radio
LED headlamp
LED keychain
napkins
Respiratory masks
Self defense items like a handgun or pepper spray
Sewing kit
Signal mirror
Small amount of cash
Toilet paper
Whistle
You'll definitely want to make room for any medications you may need, a change or clothes, garbage bags, and sunglasses as well as sunscreen. In lieu of a tent, you can bring a tarp with you in the bag, but make sure you also bring at least one blanket for warmth. It is probably best for you to sit down and make a complete list of everything you want in the bag before you start to pack it. See also our article on the best survival blankets to help you in any situation.
The Urban survival bug out bag
The Urban Survival Bug Out Bag is among the best pre made bug out bags on the market. Crafted by Emergency Zone, the Urban Survival Bug Out Bag, the bag contains enough contents for two to four people, depending on the kit you buy.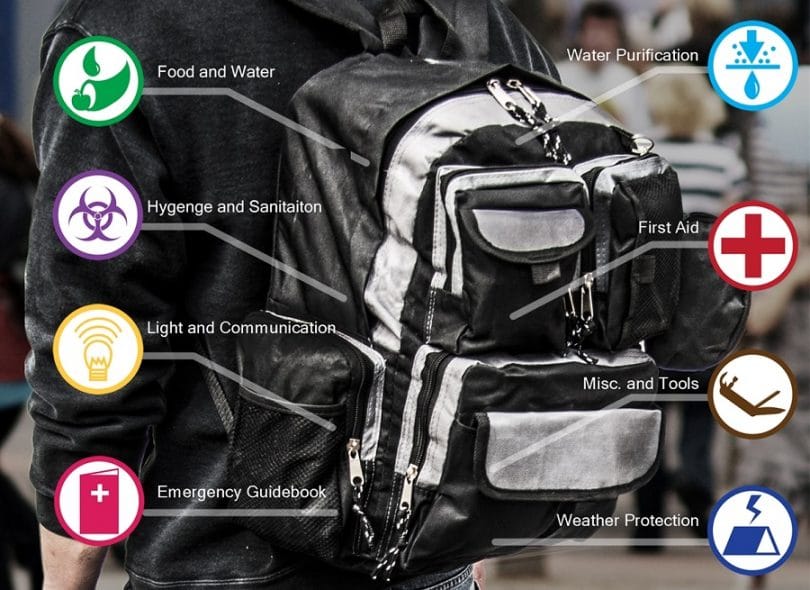 The price $120.00 to $150.00, depending on the size of the bag you order. In the two person emergency kit, you get all of the following materials:
AM/FM Radio with cell phone charger/flashlight
Document container – waterproof
First aid kit
Hand warmers
Hygiene products
Instructions for water purification
Light sticks
Miscellaneous supplies: duct tape, whistle, rope, can opener, emergency readiness guide, gloves, and knife.
N95 Respiratory Masks
Ponchos for rain cover
Sleeping bags with reflective materials
SOS brand water and food made in the US: 12 4.2 oz water pouches and 2 3600 calorie bars, both of which are US Coast Guard approved
The backpack: The bag is plain in color to avoid attracting attention. Fitted with extra pockets so you can add personal belongings. The bag measures 8" x 14" x 10", and weighs just over 12 pounds for the two person kit.
Tube tents
Two light sticks
Water container for water purification
Water purification powder
The food in the pack has a five-year shelf life. The kit for four people is comprised of double the contents in a two-person bag. All contents are inside zip lock bags.
If you like this product you can find and buy it on Amazon.
Premium 2 week bug out bag
The Premium 2 Week Bug Out Bag is one of the upper level bags for sale and definitely ranks among the best pre made bug out bags you can buy. Priced at around $300.00, the bag can hold you over for a period of two weeks.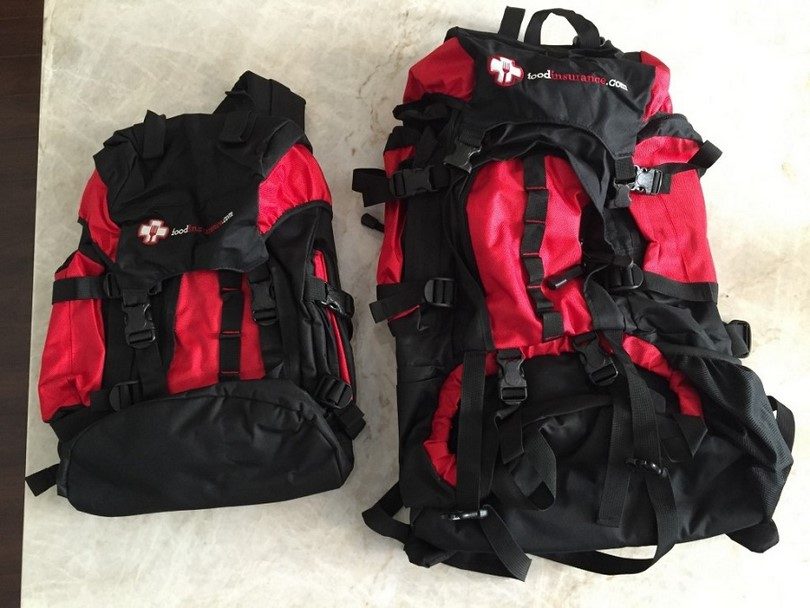 The Premium Bug Out Bag is a product by Food Insurance – Emergency Preparedness Food and Products. The bug out bag has all of the following features and materials:
Backpack measures about 24" high x 13" wide x 8" deep. The bag is made of heavy duty material, is about 2500 cubic inches in terms of interior space, and is made or water resistant materials.
Bag weighs just over 22 pounds
Cooking tin
Two weeks of food consisting of enough food for three meals every day (for a single adult)
Foods are stored inside Mylar pouches to ensure freshness.
Foods require added water or are ready to eat fresh out of the bag
Foods have shelf life ranging from seven to ten years
100 gallons water battle and filter
Emergency first aid kit
Heat source (reusable)
All in one tool
Radio/Flashlight
Matches (Waterproof)
Two masks for preventing exposure to pollutants and dust
The Premium Bug Out Bag differs from the Urban Bag as it features a red cross on the front of the bag so it's a bit more obvious from the bag's exterior that it is meant for emergency situations.
If you like this product you can find and purchase it on Amazon.
The Eberlestock bug out bag
The Eberlestock Bug Out Bag will have you prepared for the next 96 hours in an emergency situation. This bag ranks among the best pre made bug out bags for sale.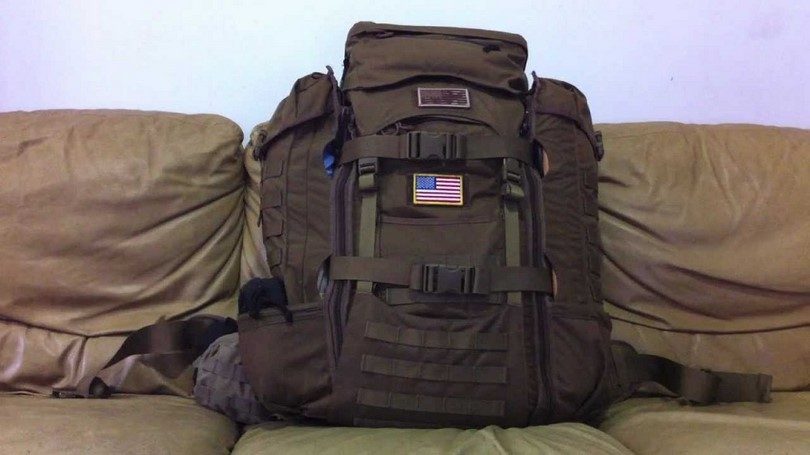 The bag costs around $900.00, and is a product by Bug Out Bags for Life. The bag has an earthy color and contains all of the following:
100 feet of Paracord
24oo calorie food bars
AC adapter
AM/FM Solar Powered Radio & Flashlight & Charger
Aquamira purifier tablets for water
Blanket
Camp saw
Candle (36 hour life)
Coyote brown rain cover
Double palm gloves
Field dressing
Fishing kit
Folding stove & camp heat
GSI Outdoors 1 Liter Dukjug
Hand warmers
water purification Life straw
Medical kit
Mosquito heat Net
Mosquito Patches
Mossy oak deluxe big game bags
N95 Respiratory masks
Nine piece cooking and dining set
Notebook/pencil (waterproof)
Poncho
Sleeping bag
SOS food lab emergency drinking water packets
Storm proof matches
Survival tool
Tarp and tent
Tube ten
Two litter water bladders
Two servings of pantry entrée meals
Wetfire fire starting tinders
The bag measures 27" x 12" x 10" in its unexpanded state. Hygiene products include things like particulate masks, dental floss, tissue, toilet paper, chapstick, sanitary pads, and shower in a bag, wet naps, and toothbrush. You must be 18 to buy the bag.
The 4 Person Perfect survival kit deluxe
SurvivalKitsOnline manufactures one of the best pre made bug out bags on the market to date: The 4 Person Perfect Suvival Kit Deluxe. Part of what makes this bag so remarkable is that it is amazingly affordable at cost of just under $200.00. The bag is perfect for evacuation situations, earthquake preparation, and preparedness for disasters. The kit contains enough materials to keep you going for 72 hours and has enough products for four people.
[the_ad_placement id="in-text-3-type-a"]
The bag itself weighs about 32 pounds. The bug out bag contains all of the following:
1-16 multi-function knife
1-50 foot rope
2 person tube tent
2 Rechargeable flashlights
5 gallon water bag
200 calorie food bards (48 count/five year shelf life)
4 -12 light sticks
A portable stove
AM/FM band radio with hand crank feature
Can opener
Compass
Datrex Water (48 pouches/ Five-year shelf life)
Deck of cards
Fire starter
First aid kit
Flint starter
Four body warmers
Fuel tablets
Function knife
Hygiene kit with wipes, toothpaste, toothbrush, and soap
Lanyard
Leather palm gloves
Mylar sleeping bags
N95 Respiratory Masks
On Duty Gas Shut Off Wrench (for turning off water or gas)
Poncho with hood
Signal mirror
Survival candles
Tissue
Two person tube tent with rope
Waste bags
Water purification tablets (40 count)
Waterproof container
Waterproof matches (50)
Whistle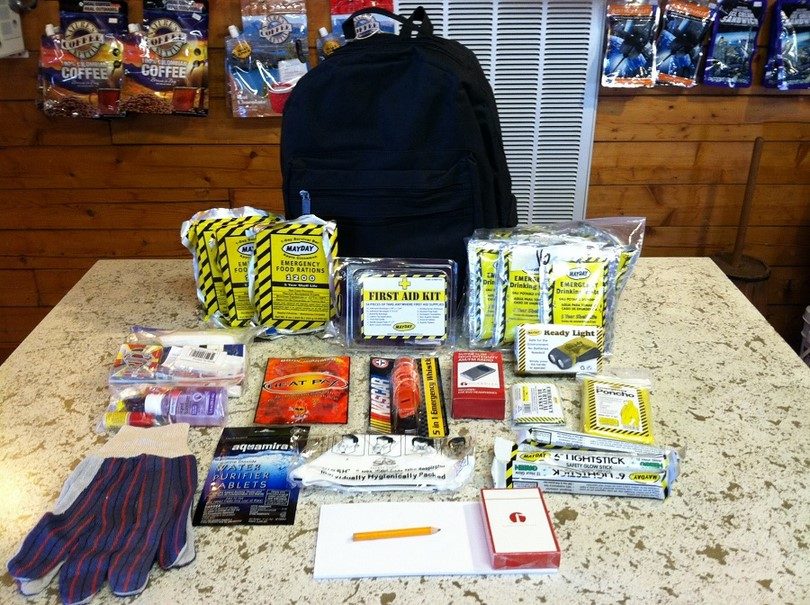 If you like this product you can find and check its price here.
In conclusion
A bug out bag is an excellent preparedness item that you can store away in the home so that you have the bag at the ready in an emergency situation.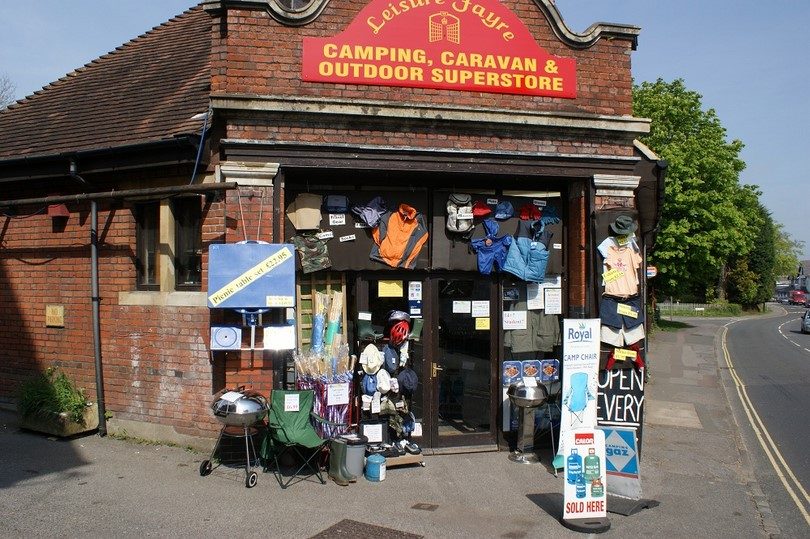 The bag will ensure you have plenty of food, water, and all of the major necessities you need to survive for a few days to a few weeks. You can pack a bag yourself and personalize all the items you put into the bag or you can invest in an affordable pre made bug out bag with the essentials you'll need for short term survival already inside the bag. Whatever the case may be, a bug out bag is really something that no person should be without. Having a bug out bag on hand should make you feel more secure about your ability to make it through any emergency situation. Find out how to assemble the best bug out gear to prepare you for any emergencies – check out our article.
Some of the links in this post are affiliate links. This means that if you click on one of these links and make a purchase, I earn a small commission at no extra cost to you. Also, as an Amazon Affiliate, I earn from qualifying purchases. If the information in this post has been helpful, please consider purchasing through one of the links in this article. Thank you.