A survival gear is simply a package of supplies and basic tools equipped in advance for managing a survival situation. The best survival gear does not have to be too expensive or too bulky. However, the kit should be tailored to your activity, your needs and, most importantly, the weather under which you will use the gear.
[the_ad_placement id="in-text-1-type-a"]
It should be an essential part of any preparedness plan you come up with. The best kit is one that is easy to carry along, especially when you are far away from civilization. A resourceful and versatile kit is one that contains the basics to allow you to create a life-support system.
Types of survival gear
There are various things that you must have to successfully manage to survive a harsh situation.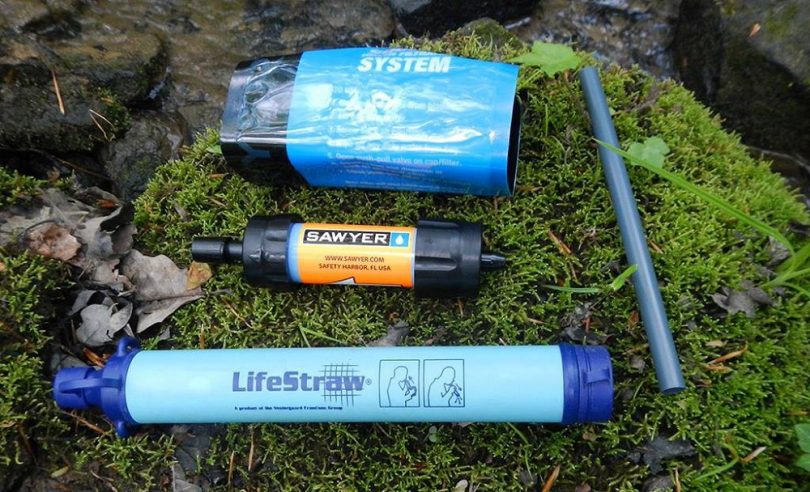 Each gear is made up of specific items that are of great importance. The most common and popular gears that you should always carry along include:
Water. If you think of any survival item, water is one thing that you cannot possibly do without. You can go for days without food, since the body will burn fat in your body to keep you going. However, your body will most definitely need water to keep you going. Having a reliable filter is without a doubt important to your survival. In very simple words, a water filter and any other water equipment are integral part of your survival. Without them, you will wither out and eventually die. Check out our piece on the benefits of the Lifestraw personal water filter to give you more options.
Shelter. Shelter is one thing that you cannot do without when out in the woods, especially when the weather conditions are extreme. You also need shelter to keep yourself safe from animals or to have a vantage point, where you can defend yourself from. The most resourceful items that you will need to build yourself a good shelter include: tent that folds to a considerable size; garbage or leaf bags; wire saw; nylon cord and sturdy knife. See our article reviews of the top survival tents to help you.
Clothing. When choosing the perfect clothing kit, you should take into consideration the weather conditions, the nature of the terrain and vegetation. The clothing items you choose should be able to help you survive any harsh conditions. The most common items you need as far as clothing is concerned should include: heavy-duty pants, heavy-duty jackets, insulated underwear, sturdy boots, wool socks, wool shirt, sweater, sun-blocking lotion, sunglasses, stocking cap and sun hat to mention a few.
First aid. You should never be certain that you will not be injured or hurt when out there in the woods. Anything can happen and you may end up hurting yourself. Therefore a first aid kit is a must have gear that you need to have in your bug-out-bag. You can buy a commercially assembled first aid kit or come up with one of your own.
Communication & signaling aids. Before you engage an outdoor activity that may turn out to be a survival situation, you need to ensure that you are reachable. You need to carry along a mobile phone that is operation. The phone's battery should have a long life and it should be able to last for longer periods. You should also ensure that you carry a power bank, just in case.
Signaling aids are extremely important when your phone's battery dies. They can easily help you signal for help when you are stranded in an impossible situation. The popular signaling aids that you should have include: flares, signal mirror, police whistle, flashlight and cellular phone.
Weapons, archery & basics. You certainly need survival weapons to make it through harsh situations. When you are in the woods, you can be faced with a tough situation where you have to either defend yourself or fight for your life against a wild animal. Weapons also come in handy when hunting game or predator. The best weapon gear, archery and basics may include, but not limited to scissors, knives, lighter, machete, rifles, shotguns and compound bows.
Food. Food is an important survival gear, but not in the short term. In most survival situations, the food you eat before you embark on an expedition is more crucial than anything you can forage.
To be precise, food should be the least of your worries, since in one way or another you will have to either forage or consume little amounts of the packed food. The one thing that you should never do is going afield while your current eating habits are poor. You will be deprived of the much needed energy to survive a tough environment/ situation.
Check out our article on DIY survival kits to help you customize your gear.
You can always opt to settle for commercial gears. However, they may not provide the highest quality components. Some kits are affordable probably because they fit a pre-determined budget. However, it is better to spend as much as you can afford on the individual items for your personal survival gear.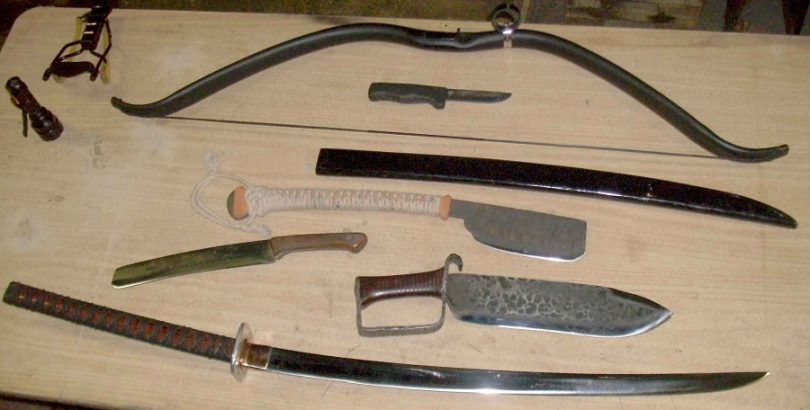 All in all, you might depend on your gear for survival when you are between the rock and the hard place. The best kit is one that is designed on individual item basis. This simply means that you know exactly what you have in store and when to use it.
Top survival gear reviews
Always Prepared Small First Aid Kit
You will be surprised by the size of this first aid kit. It is so compact, but it is fully packed with everything that you might need while out in the woods. The package is unique in the sense that it contains just the basics and nothing redundant. This is not just a first aid kit, but also a survival gear, since it is packed with a whistle, glow stick, compass and emergency blanket.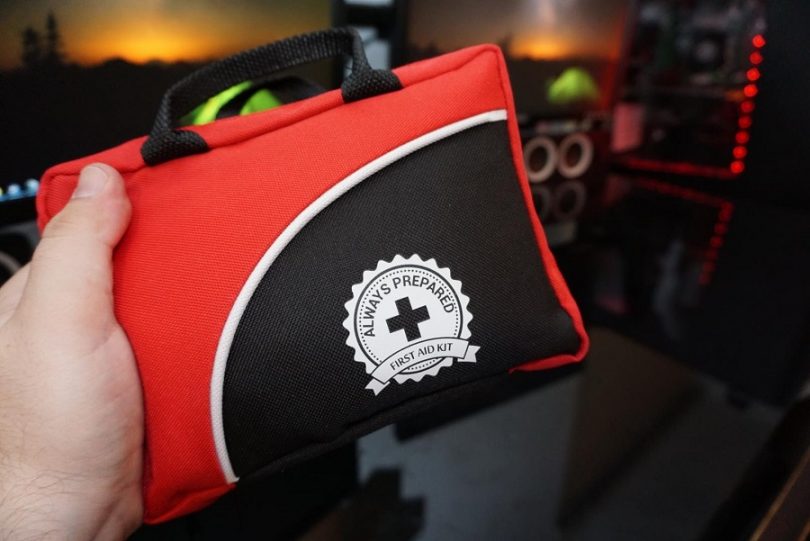 The complete kit should include:
six pieces of antiseptic cleansing wipes;
ten pieces of alcohol prep pad;
two pieces of butterfly closure strips;
one piece of extra-large adhesive bandage;
twenty pieces of adhesive bandages;
two pieces of knuckle adhesive bandage;
two pieces of fingertip adhesive bandage;
three pieces of gauze swab;
one disposable cold compress;
one roll of first aid tape;
ten pieces of cotton tip applicator;
one piece of plastic tweezers;
one piece of CPR facemask;
one pair of scissors;
one piece of disposable raincoat;
one piece of emergency blanket;
one piece of triangular bandages;
one piece of moleskin blister relief;
compass;
one piece of slim howler whistle;
one pair of disposable vinyl gloves;
one piece of abdominal pad.
Pros: It is equipped with unique as well as upgraded items. The kit is lightweight, durable and efficient, making it easy to carry around. It is the best pack for different outdoor activities.
Cons: The kit is too compact, making it challenging when accessing items.
Like this amazing product? Then you can buy it on Amazon.
Survival Backpack for Disaster Preparedness
If there is one consideration that is very much important to make when preparing for a survival situation is a survival backpack. This is a must-have survival backpack if you are to make it out alive in the woods. You might be wondering why you need such a bag, but the truth is you never know when you will be cornered by circumstances and your only way out depends entirely on how well you were prepared for the unexpected.
[the_ad_placement id="in-text-2-type-a"]
The best backpack for survival should be fully packed with all the essentials. The bag should be spacious enough to accommodate the things you need most. This is the best backpack because it is made of high quality 600D polyester. The bag is not only durable and heavy-duty, but fully packed with survival essentials, including: food, water, first aid package, small dynamo light, radio, water purification tablets, and bio-bag, goggles, mask and leather gloves.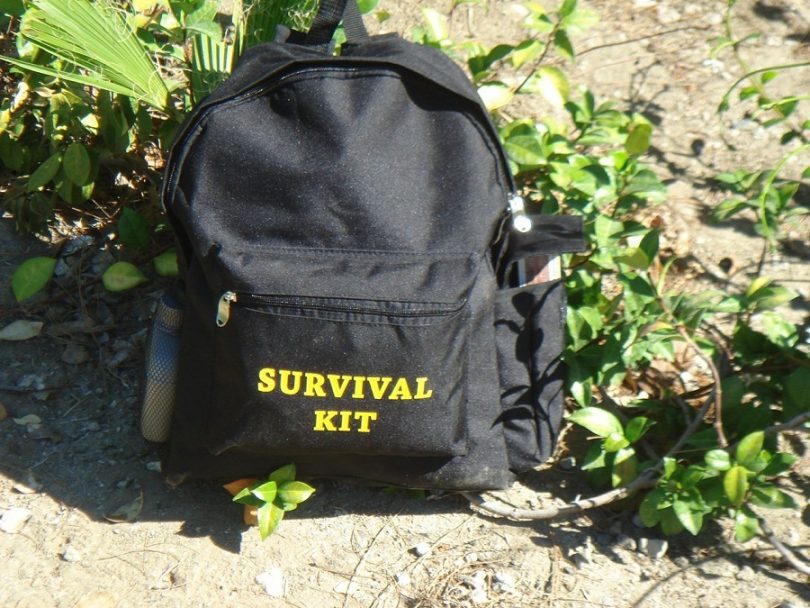 Pros: It is a spacious bag that allows you to carry along extra clothing as well as supplies and it is the best piece for bugging out.
Cons: It may not be conveniently large for some people.
If you think that this product could be useful for you, then you can buy it from Amazon.
Highlander Thermo Survival Blanket – Silver
Highlander thermo is more than just a blanket, because it is soft and you can easily fold it and store. You will be amazed with the performance of this blanket as it is uniquely designed with soft black binding at the edges, which ensure that the blanket does not tear out. This is the perfect addition underneath your air mattress in your tent. It will keep you warm and protected from the cold because it adds insulation under your beddings.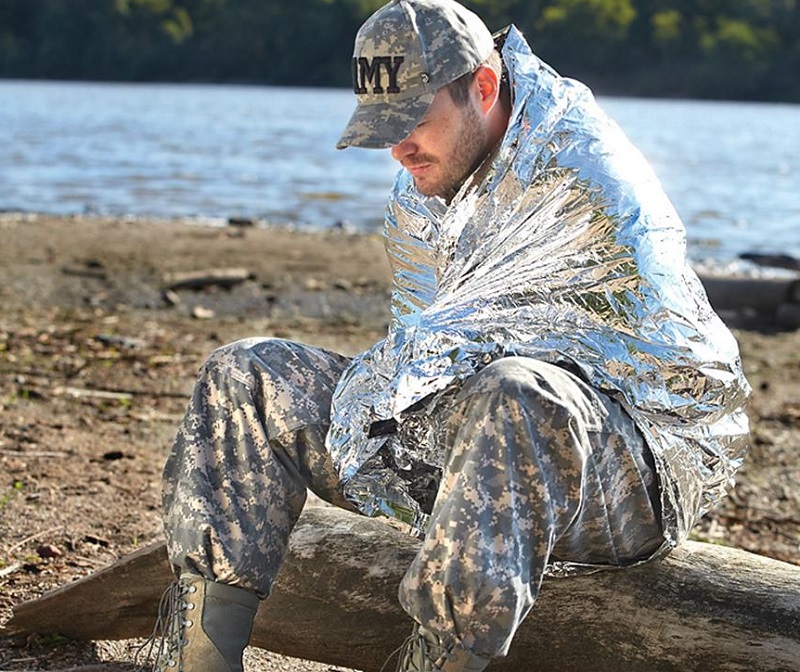 Pros: It is made of reflective foil to keep you warm all night long and the foam padding offer you comfort.
Cons: It can get damaged easily if not properly maintained.
Like this amazing product? Then you can buy it from Amazon.
Camp Solutions-2 Person Tent
This is the perfect tent for surviving in any season. It is the ideal shelter to have when you are going out on an expedition. You will definitely admire this tent given the fact that it allows you to have clear view of the stars as you breathe in fresh air and have a good night sleep. The comfort is the same when it rains because the fly offers full coverage.
The tent is well-structured and the poles are made of aluminum and they are ultra-light. If you need an easy to set up shelter that will take you the least time possible, then camp solutions-2 person is what you should look for.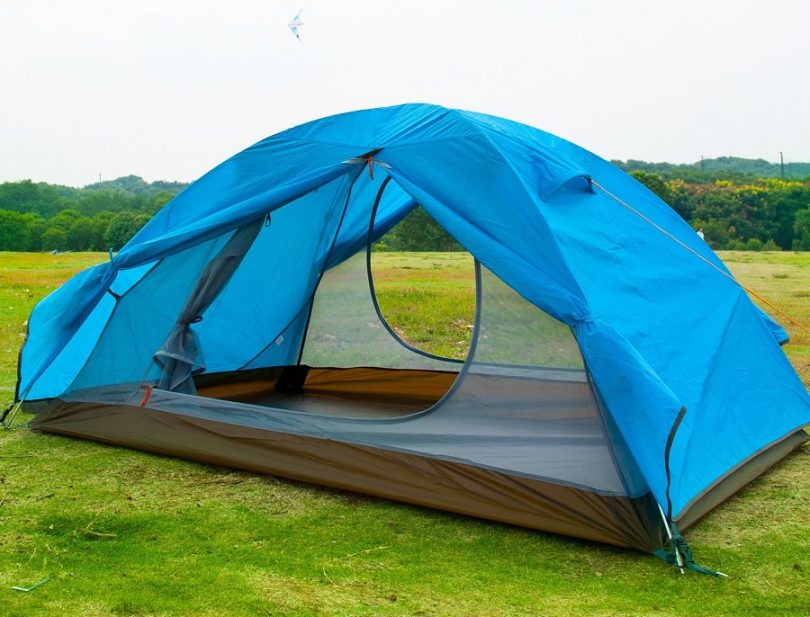 This is a heavy-duty shelter for maximum protection from both dry and wet weather. The factory sealed floor seams and fly provide you with the best shield possible against bad weather. It is fitted with vestibule for extra weather protection and storage. Adequate ventilation is guaranteed with the airy mesh walls (full b4 nylon). With a base measuring 6.9 inches by 4.6 inches and a height measuring 3.6 inches, this is the best tent for a thirty two square feet area.
In addition, it is equipped with double doors for convenience. The two-way zippers allow you to seal the tent effectively and conveniently.
Pros: it is highly resourceful and versatile since you can use it in three different seasons. It is easy to set up.
Cons: The vestibules are not larger enough to accommodate full-size packs.
If you like this product you can find and check its price on Amazon.
Ultimate Survival Technologies StarFlash Signal Mirror
The StarFlash signal mirror is the best implementation you can buy. For a good number of situations, this signaling device will help you send out the perfect signal. You will not actually have to do a lot for the patch of light to light up in the sky, because you can use the grid for aiming. The device is lightweight and conveniently small to add to the signaling equipment. It is the best gear to engage because it is field tested and of high quality. The mirror surface has scratch resistant coating, which protects the mirror from damage.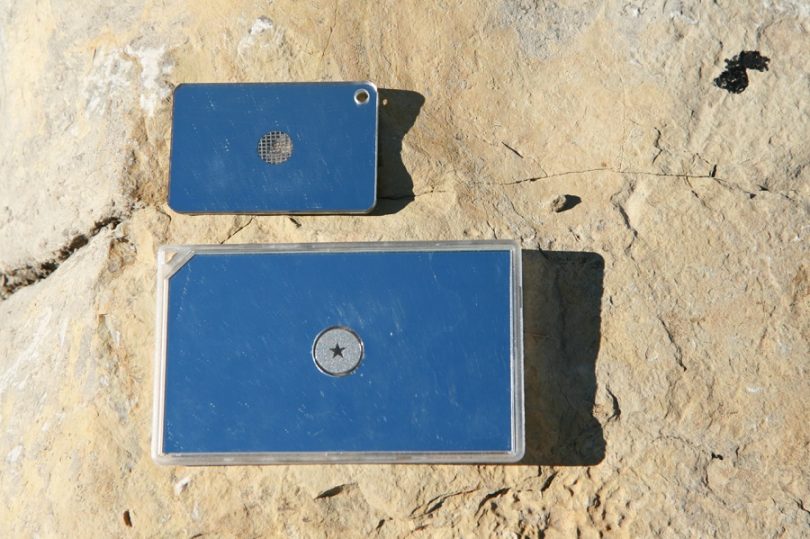 Pros: It is fitted with scratch resistant coating to protect the mirror against scratching.
Cons: You can only see perfectly when you use the mirror correctly.
Like this amazing product? Then you can check its price here.
Eyeskey Metal Multifunction Military Optical Lensatic Sighting Compass
It is extremely important that your survival kit should have a reliable sighting compass. You never know when you will get lost while out there in the woods. Having this compass with you should motivate you to go for the adventure of your life. You can opt to head up the mountain, through thick vegetation and streams or down the trail through valleys and you will still not lose your way. This unique piece uses an excellent sighting optic that makes it easy for you to read the compass.
You can never go wrong when reading the compass because the vertical lubber line allows you to make use of the 1° resolution that is used on the compass card. You can also measure the differences in slopes and heights with the clinometer. Weighing only 287 grams, Eyeskey is an all-purpose military compass that can be used to escape any hardship while stranded in the woods or deep in the mountain forest. It is steady, firm and handy for any impossible situation when you cannot find your way.
Pros: It is versatile since you can use it to measure latitude, longitude, direction among other parameters. It is also waterproof and shockproof, making it the perfect compass for dry as well as wet weather.
Cons: The user manual structure is not convenient for a novice user or a person with poor eyesight.
Like this product? Then you can buy it on Amazon.
LifeStraw Personal Water Filter
This is the perfect water equipment you may ever need as far as preparedness and survival are concerned. Having this water filter with you will guarantee you access to safe drinking water when faced with a survival situation. It has a simple design, it does not wear out and it never disappoints. This little device will get rid of 99.999% of any waterborne bacteria in the water. You can use it to filter up to one thousand liters of unclean water without the need of chlorine or iodine.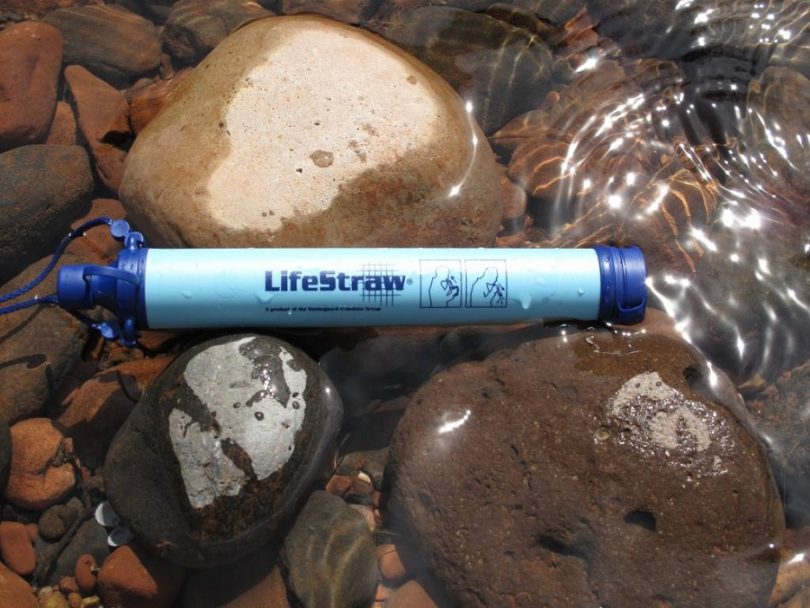 This is the correct water filter to carry along if you are fond of outdoor expeditions. Carrying the desired amount of water to such trips may not be possible because of the weight factor. However, that does not mean that you will run short of water. There are various water sources in most survival situations; although the water is not always clean. With LifeStraw, you can convert any dirty water into clean and healthy water for drinking. This lightweight and well-designed water filter allows you to drink from lakes, streams and so on.
Pros: It is lightweight and easy to carry along. It kills 99.999% of waterborne bacteria, providing you with clean drinking water.
Cons: You will have to suction in order to start as well as keep the water flowing.
Like this amazing product? Then you can purchase it on Amazon.
Gerber Zombie Apocalypse Survival Kit [30-000601]
When you are left with no choice but to survive the current situation, you will need to have with you this ultimate pack. It is an ultimate kit because it is equipped with seven tools, including: an epic knife, a DMF folder knife, a Parang machete, a camp II axe, an LMF II infantry knife, a gator pro machete and a gator machete. All these cutting tools can help you overcome any form of hardship. This may include but not limited to: foraging, building/ setting up shelter, fetching fuel and clearing vegetation for visibility.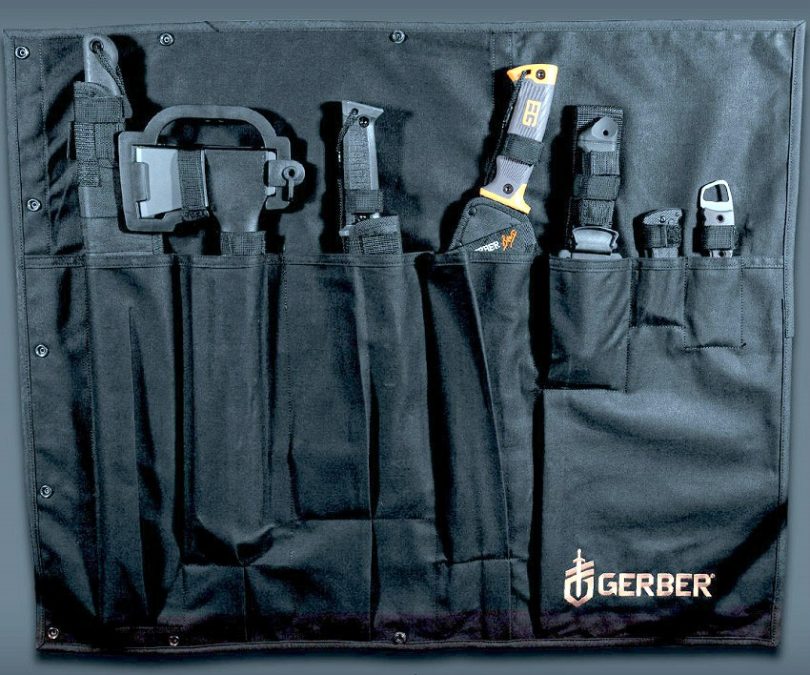 Pros: The included knives and machetes provide you with more than one way of surviving. You can actually use the tools to do anything from foraging to building/ setting up shelter.
Cons: It can be an unbelievably annoying kit for a person who is not fond of knives.
If you interested you can buy it here.
ER Emergency Ration 2400 Calorie Emergency Food Bar
It is certain that you cannot miss something to forage while out in the woods. However, it is always advisable to carry along enough survival food. The best food should have state-of-the-art packaging and this emergency food has a fairly sturdy as well as vacuum sealed top, ensuring that the food stays in good condition. The food bar is easy to ingest because the bar has marks that separate the portions. This allows you to easily break the pieces for consumption.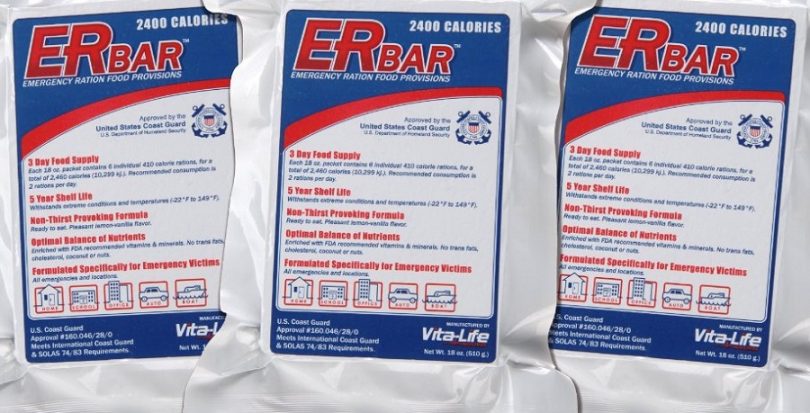 The taste is good defined by a mild lemon flavor. You will definitely like this food bar when you have nothing else to ingest. It is also a good product for managing thirst. This is mainly so because the food bar is primarily composed of oils and fats. Once you are done eating, your thirst will subside significantly. You can call it many things, but it is a thick, mildly sweet short dessert that is filling and yummy.
Pros: The food bars can withstand extreme weather conditions. The food content does not contain tropical oils, cholesterol or Tran's fats.
Cons: This may not be the perfect food for people who concentrate too much with the taste.
Like this great product? Then you can check its price on Amazon.
Disposable Rain Poncho with Hood
You never know when it will rain while out there and you cannot possibly stop to build a shelter. This is the time you will need this unique disposable rain Poncho. It is not only lightweight but extremely easy to pack and carry around. It is a disposable and an affordable rain poncho; therefore, you should not be worried about it getting damaged. For a single trip, you can buy several of them. Once the rain is over, you do away with it and continue with your business.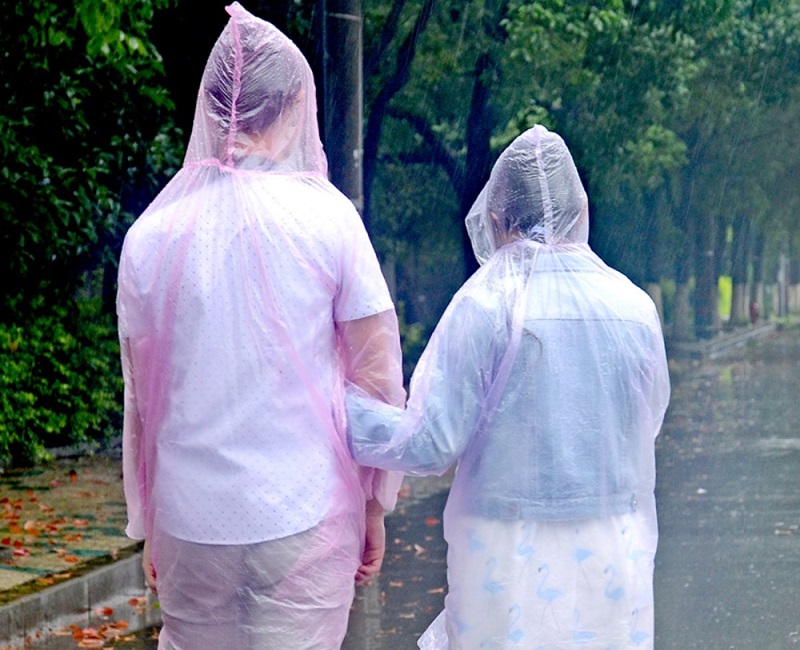 Pros: Easy to pack and carry along and you can always dispose it once the rain is over.
Cons: It is not the perfect rain kit for heavy storms.
If this is the ideal poncho for you, find and buy on Amazon.
In conclusion
Staying alive is the most important thing when faced with a survival situation. However, you might end up dead if you are not equipped with the correct survival gear. The best kit is defined by what can come in handy when you have no option but to survive.
[the_ad_placement id="in-text-3-type-a"]
Therefore, whenever you are planning for the worst, consider all the essentials. In most cases, you will have to add a great number of survival items to your commercial park. You need to ensure that the size of the kit you prepare or modify is easy to carry around. You should not come up with a pack that will need a lot of energy to carry around.
Be sure to check out our tips and guide to urban survival, it's definitely a must-read for everyone.
Some of the links in this post are affiliate links. This means that if you click on one of these links and make a purchase, I earn a small commission at no extra cost to you. Also, as an Amazon Affiliate, I earn from qualifying purchases. If the information in this post has been helpful, please consider purchasing through one of the links in this article. Thank you.