When it comes to survivalism, many people don't even consider the possibility of getting a formal education. Though it may seem like a bit of overkill to some, there's a lot to be said for getting comprehensive training in a few different fields. There are tons of professionals out there who offer workshops, and even college credits for their courses.
[the_ad_placement id="in-text-1-type-r"]
Take a step back, and try to objectively evaluate your skills and knowledge. Where are the gaps in your training? While there's a lot you can teach yourself as far as survival skills go, there's also a lot that only experience can show you. Having someone who's been there and is well versed in a skill set can be an invaluable resource for giving you a second opinion and some hands on experience.
Survival courses and workshops
Though this is still a burgeoning field of education, new schools and workshops are popping up all over the country, each with their own philosophy and focus. As far as comprehensive survival schools go, there is a menagerie of training programs available that can help give you a basic, yet more adept skill set, and better prepare your for emergency scenarios.
Here are a few different schools throughout the country, and some of the course material they cover in their "lessons".
The survival training school of California
This school has a pretty cool track record-they've provided training for several branches of the US military, as well as a handful of other outdoor organizations. Their courses are relatively short, some only a few days long, others a couple of weeks. They offer a few of them to students as young as 14, though some of the more intensive ones (like their 7 day cross climate course) are only 18 and up.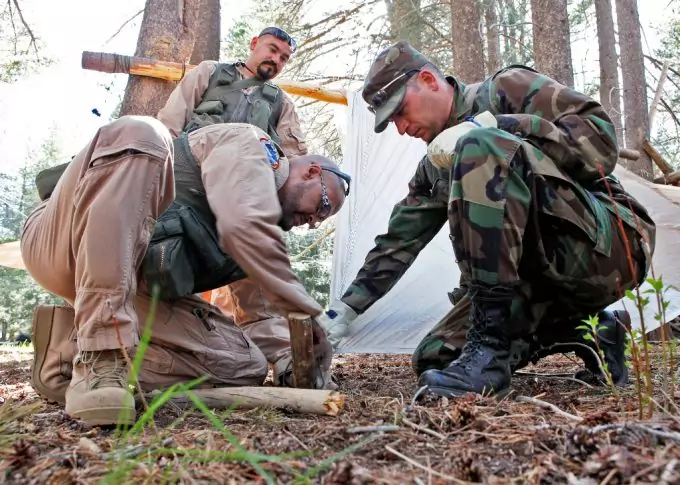 Their courses teach mostly survival skills for being on your own in the wild, but also tend to have a focus for emergency preparedness and teamwork. The founder of this particular school worked fighting fires for the Forest Service for a number of years, so a good deal of that prepping mentality seems to go into the lesson plans.
Their climate course is particularly intensive. This seven day course takes students through every type of climate, and shows them how to adapt and adjust their skills to survive. Everything from navigation to primitive cooking skills are taught, and it's the only comprehensive climate survival training program in the country.
Jack mountain bushcraft school
If you're wanting to rack up some college credits while you get your training, this is the school to look into. Jack Mountain Bushcraft School is no doubt the coolest college I've ever seen. Their coursework is divided into a field school and a folk school.
Their field school programs offer college credited classes in basic concepts like fire and shelter building, with plenty of hands on work in the "classroom". They have a course catalog on their website, with descriptions and codes for all of their classes, just like you'd find at any college. Their philosophy is rather than offering crash courses in this type of education, they instill the knowledge in their students by doing these things every day, until the skills become second nature to them.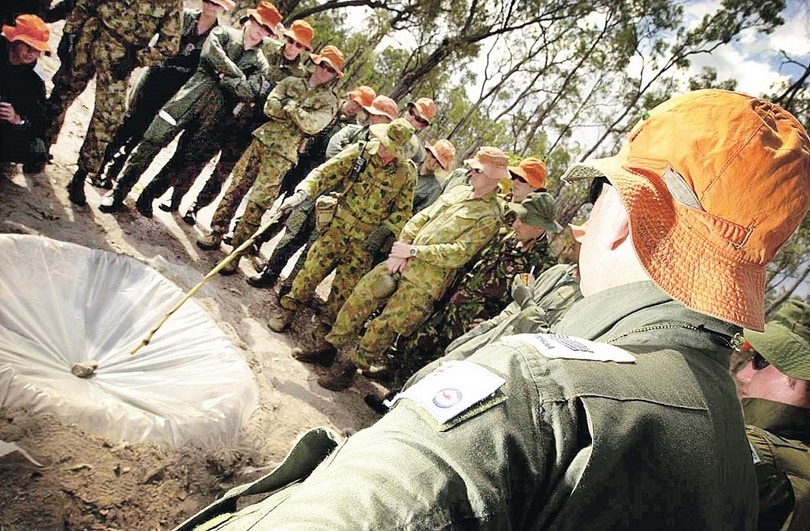 Unlike other colleges, Jack Mountain also offers some incredible hands on courses they call Immersion Courses. One of their most popular courses is the Wilderness Bushcraft Semester. This 9 week college semester takes place both in the wilderness of the forests of Maine and in their field school. Students receive a comprehensive education in living without an existing infrastructure, learning to make tools and build survival shelters. The course even includes a week long canoe trip, using paddles and poles the students craft themselves in the early weeks of the semester.
The folk school offers a less rigorous experience, with camping not being a required part of the curriculum. They teach some amazing classes though, less geared toward survivalism and more towards sustainability, and just living a more fulfilling life. Courses teach everything from lessons on nature and ecology, to wild crafting and homesteading skills.
What I love most about a school like this is that it doesn't have any of the feel of a typical college experience, but gives you some of the most useful information a person can have. Many of the students describe the experience as profound, and almost spiritual. Instead of dorms, they sleep in shelters they make themselves, and forage for food together. There's not just a great learning environment with a program like this, but a tremendous sense of comradely.
Wilderness awareness school
This a not-for-profit school located in the Puget Sound area of Washington state. They offer a nice variety of programs for both adults and kids. Some courses are brief, workshop-style classes, lasting only a couple of days. Others are more intensive, like their 9 month Anake Outdoor School.
This course covers a wide range of topics, giving students a very comprehensive learning experience. Topics covered include survival and wilderness training, tracking, ethno botany, and a few other subjects that are appear a little more philosophical in nature. Students learn primarily on campus, taking field trips periodically to supplement their education
The school even offers a small amount of on-campus housing, though spots are limited. This school also offers financial aid and scholarships, and college credits for many of their courses. Be prepared for a bit of a college-like price tag as well though-their Anake course costs over $10,000 per student!
Supplemental survival skills training
While learning how to navigate and build fires are no doubt critical skills to even the most basic survival education, there are some particular skills that while not exactly necessary, can make for a much sharper arsenal of skills.
Take a look particularly at where you're located, and decide what region-specific skills could help you survive in a natural catastrophe or other state of emergency. For example, if you live in a densely populated area, particularly prone to crime, it makes a lot of sense for your own safety to invest in a self-defense class, regardless of your physical competency.
Self defense training – Russian system
When trying to choose a self-defense school, there are a lot of different disciplines, each with their own focus and methodology. One of my favorites is the Russian martial art of Systema, because rather than focus on your brute strength to defeat attackers, it uses momentum and is applicable to any size or strength.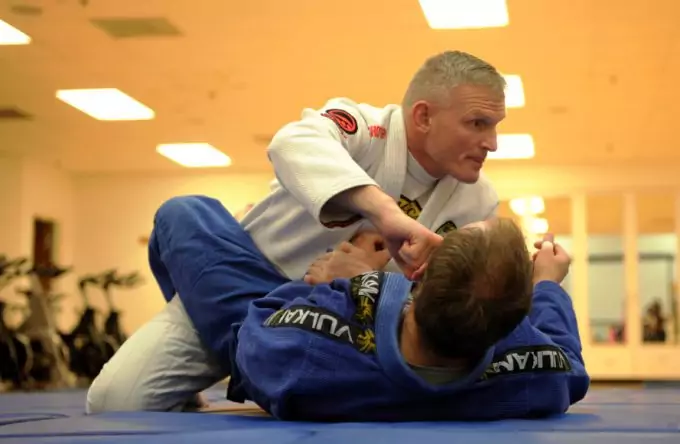 Systema was originally used by the pre-communist Russian military. After the new regime took power, the old traditional fighting methods were suppressed, though Systema was reserved for special operation units because of its viability in combat.
This is a fighting style that focuses on very fast, fluid movement, and instinctive reactions coupled with individual strengths. The combat style is usually hand to hand, although there are disciplines for knife fighting as well.
[the_ad_placement id="in-text-2-type-r"]
It may seem a little extreme, but being well-versed in any self-defense school will give you the confidence to protect yourself and your family. Although we can usually count on our police and military forces to maintain order and protect us, the sad reality is that most of the time police arrive long after a crime has been committed. It's up to us to take personal responsibility for our safety, and rely on police forces only when we can't take care of a situation ourselves.
Firearms training – I.C.E. combat focus shooting
Another excellent skill to round out your survival training would definitely be some hands on firearms education. This is one thing that you don't want to mess around with as amateur-regardless of how you may feel about guns, most people can agree that a gun in the hands of someone with professional training is safest.
Familiarizing yourself with the mechanics of the firearms in your arsenal, and frequent practice with disassembly, cleaning, and of course marksmanship, can give you a great deal of confidence, particularly where home defense is concerned.
I.C.E. offers some really great professional grade firearms training courses. They've given training to numerous professionals, including police and special ops forces, several branches of the military, and private defense contractors. They offer several courses, some with certification, that cover a myriad of shooting principles.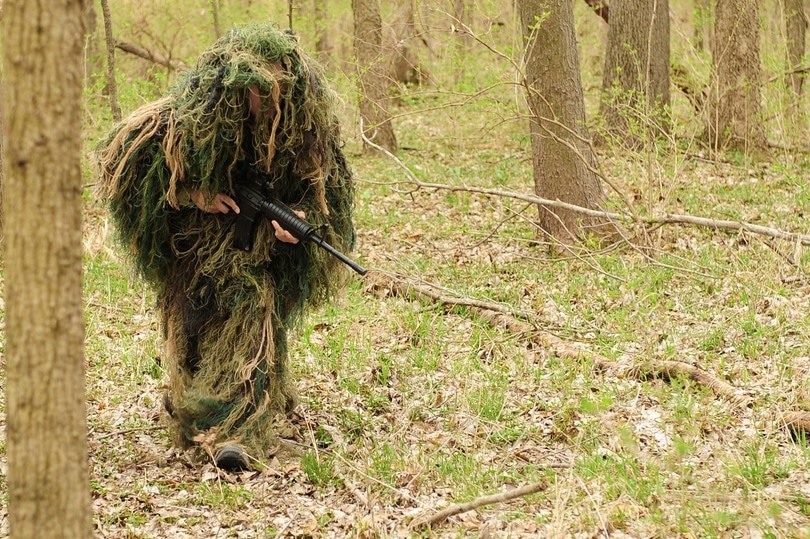 The courses are well rounded, covering some common trouble areas like weak or one-handed shooting, multiple target engagement, and shooting while moving. Several courses also integrate some other tactics, like hand to hand combat into their training, for a realistic and highly applicable education. Their classes are usually only a day in length, but they have locations all over the country, from Hew Hampshire to Arizona, making this an accessible program no matter where you're located.
Hunter's education
I can't emphasize the importance of hunting as a survival skill enough. In the modern day and age, we've all come to rely a dangerous amount on grocery stores to feed our families. While it's certainly practical with the lifestyles most of us live, it is in no way an exercise in self-sufficiency. If you can't provide food for your family without going to a Wal Mart, you have a serious gap in your survival training.
Though this is not a private, or even highly specialized type of training, there's a lot to be said for taking your local hunter's education course and preparing yourself for the season. In most states, to obtain tags or hunting licenses you have to pass at least a basic hunter's education class, usually offered by your local Fish, Wildlife, and Parks office. If you want to know more, we have an in-depth guide on how to obtain a hunting and fishing license.
Though these courses are pretty basic in their concept coverage, they can help give the beginner hunter the foundations they'll need to start pursuing game on their own. For bow hunters, there's often an additional education course required, so be prepared for the extra time commitment if you intend to buy bow tags.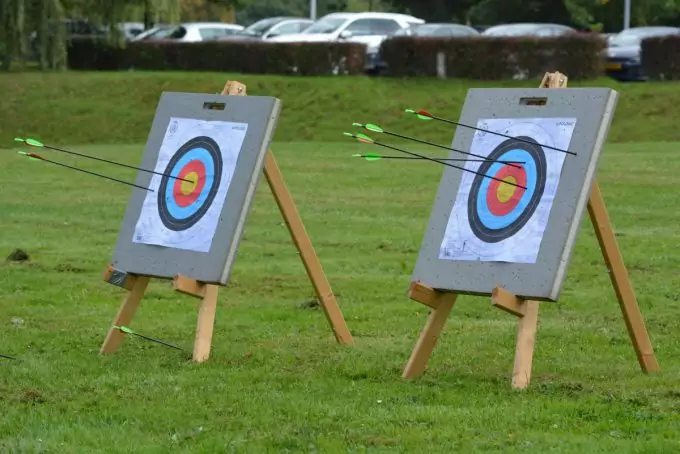 These classes will cover the basic fundamentals of hunting. The basic hunter's ed class usually goes over shot placement (for rifle hunters), firearms safety (particularly for fence and creek crossing), and land use laws, particularly where hunting on public versus private land is concerned.
If you wind up taking the bow hunters' class as well, there will be a few extra things they'll cover. As a lot of bow hunting is waiting for your prey, and then tracking it after you've shot it, you'll be learning a lot about tree stands and blinds, as well as blood tracking. We also have a great article on bow hunting tips that you should check out.
Many courses require you to complete a field day, where you'll see where to place shots. As you'll learn, bow hunting requires a more carefully placed shot to create the most bleeding the fastest-you usually only get one shot. You'll likely work with targets, and then may have a "practice track", where you follow a blood trail to find a pretend wounded animal.
Once you get your training through the FWP, you can consider extending your hunting knowledge somewhat informally through hunting camps. A lot of rural areas with good hunting have large get-togethers called hunting camps, where groups of people will go out together in a communal camp, and share information on local herd movements, and often work together on kills. This is a great way to not only glean a lot of experience and advice from seasoned pros, but to have a beer by the fire and meet some great, like-minded people.
There are tons of other skills that can come in handy for making you more self-sufficient and competent in emergency scenarios.  There's a bit discussion going on right now in the survival community about the loss of valuable skills.
[the_ad_placement id="in-text-3-type-r"]
There's a growing concern that we have more therapists and actresses than we do tactile workers, and that if things were to ever fall apart, the people we really count on to hold our society together, like electricians and builders, would be in very short supply for the demand we would have. While there are certainly places for many less life applicable skill sets, this brings up a valid point, and certainly throws into sharper relief the importance of having even basic understandings of the systems that make our infrastructure function.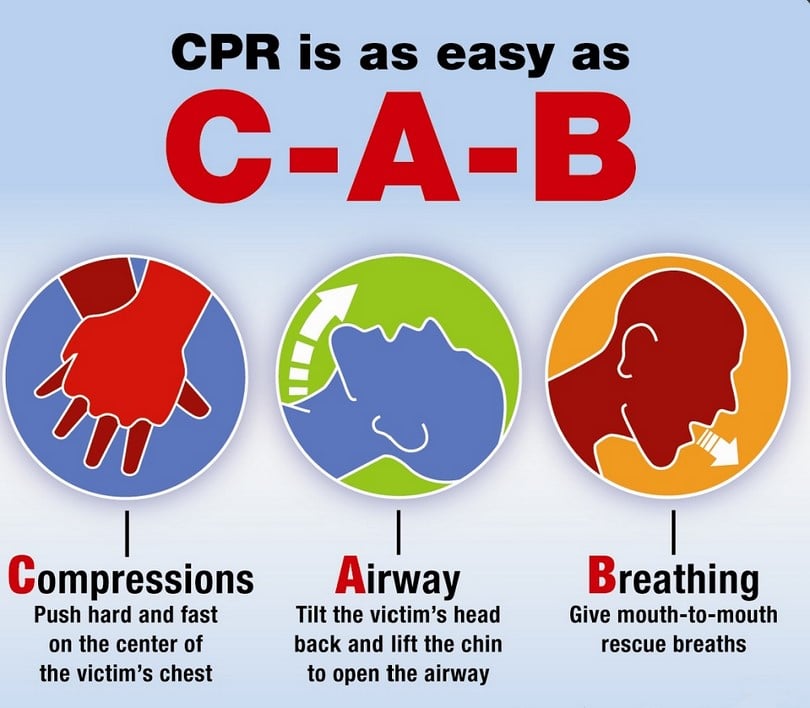 Things like first aid and CPR training are definitely advantageous, and the more specialized the better. Particularly skills like auto mechanical repair, basic electrical engineering, and plumbing can be invaluable. Take a look around your house, and evaluate the systems that you couldn't live without.
Then ask yourself, could I fix these in a pinch? If not, look into getting yourself the training or education that you need to at least have a basic understanding of them. If you can't spend four years in a plumber's apprenticeship program, look for textbooks instead, and take your education into your own hands.
The humbling power of learning
It may not seem like much of a priority, in the wake of bug out bags and food storage, but professional survival training can be just as valuable, if not more so, than a battery bank or HAM radio. By sharpening your skills now, you're preparing yourself for a host of scenarios, and leading the way for more to learn from your experience. To support this, we have a great article about survival tactics and how to learn basic skills that will be of help in a life and death situation – make sure you don't miss it!
As always, take what you learn, and share it with your family. While not everybody may have an interest in every class you take, there are some skills that you may decide are mandatory in your house, particularly firearms safety training if you're a hunter, and especially if you have kids.
The point is, never stop learning. There will always be someone out there that knows more than you, so swallow your pride, and get as much as you can from their knowledge and experience!
Some of the links in this post are affiliate links. This means that if you click on one of these links and make a purchase, I earn a small commission at no extra cost to you. Also, as an Amazon Affiliate, I earn from qualifying purchases. If the information in this post has been helpful, please consider purchasing through one of the links in this article. Thank you.