Whether you are moving into a new area, going on vacation, getting a home with a pool, or in an area that is prone to one natural disaster or another- like flooding or fires, it's important to make sure your home is safe and secure. In the age of advanced technology and social media, it is becoming easier for home invasions and burglars.
[the_ad_placement id="in-text-1-type-a"]
There are a few things that can be done within the home, and around the property that will help to secure the safety of your family and your valuables. Whether you are on vacation, at home, at work, or gone for the weekend, there are various things that you can do to keep your house protected. You can ask a trustworthy neighbor to watch the house while you're away or getting an alarm system for your property.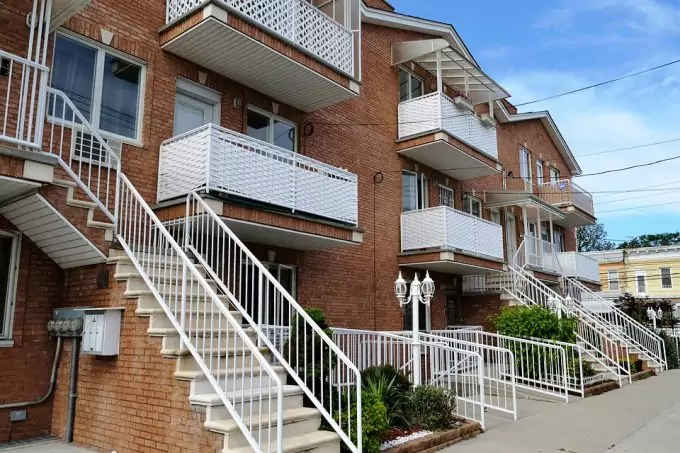 Whether you are away from home or not, here are some easy suggestions on how to protect your home.
Safety when on vacation
When you're on vacation, it can be daunting to try and keep your property protected. Here are some easy ways to keep safe while you enjoy your vacation.
Make the property look lived in
Keep the garden/lawn maintained, have people coming and going like a house sitter. If your garden and lawn is kept up, hedges trimmed, it will make your property look lived in and less likely to be a victim. This also comes in handy with hiring a trusted friend to house sit for you while you are away. If someone is coming and going at different times throughout the day, then it will not seem empty.
Arrange for a reliable and trustworthy neighbor to pick up your mail. If your mailbox isn't overflowing, you won't give away the fact that you aren't there. This will also deter would-be burglars from seeking out your home.
Don't post your vacation plans on social media. As hard as it may be, avoid listing any information to give away plans for your vacation, weekend trips, or day trips. This is the easiest way for home invasions to get quick information. So make it hard for them.
Make sure all windows and doors are locked and secured. This may seem very obvious, but many forget to latch the windows. Making sure your windows and doors are locked, but looking "normal" like you always have them is important to maintaining the illusion of the house being lived in.
It also comes in handy to have lights with timers so that they can go off at a certain time in the day, if no house sitter can be found. You can also put a long in the top most rung of the Garage door, keeping it from opening or being forced open, and it also helps to keep the door from the garage locked at all times.
Don't leave valuables, jewelry, or keys in obvious places. Your keys and valuable things shouldn't be easily visible from the windows or in typical places (like leaving jewelry in the master bedroom). You should separate your keys.
The outside door key should be separate from the garage door key, and the key to the lock-box or other rooms. This makes it harder for intruders to get anywhere. If you are hiring a dog-sitter/walker or house sitter, then they don't need your entire ring of keys. They only need one key.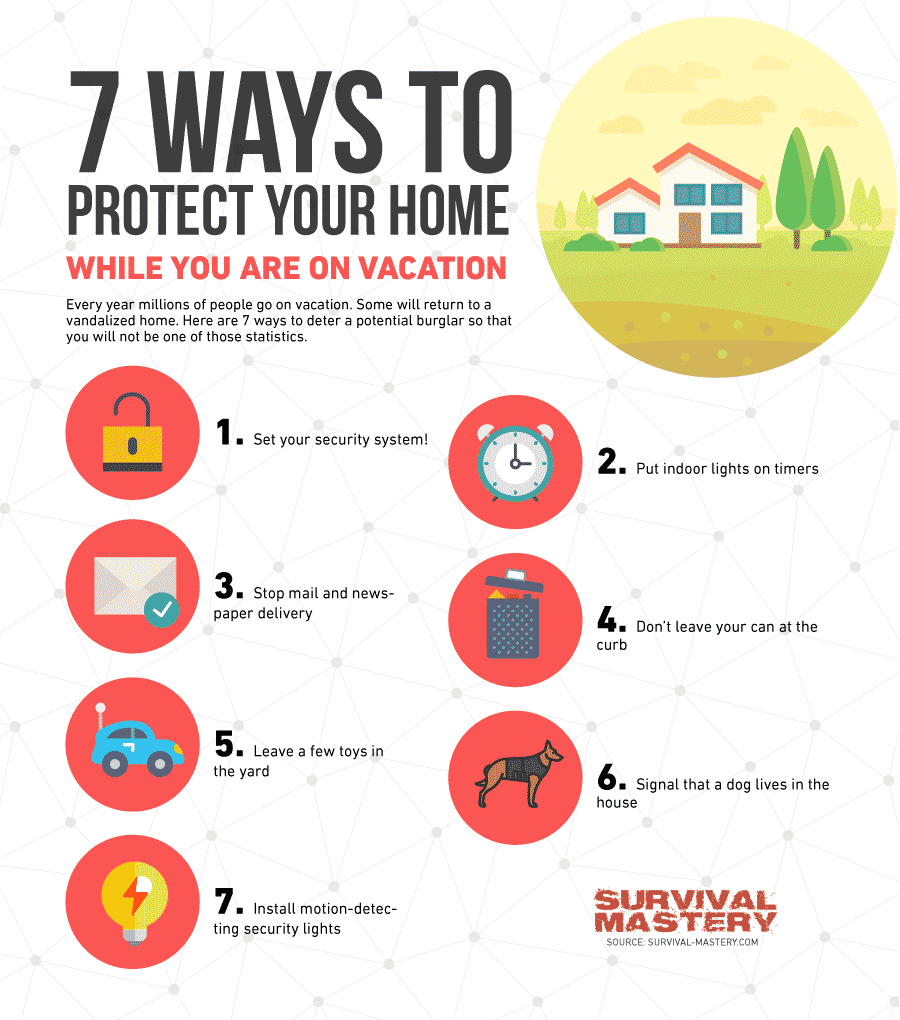 And if that key becomes compromised, stolen, or lost then it would be easier to know which key it is and to replace it. Don't leave expensive items- like bikes, lawnmowers, play equipment, gardening gear or tools – laying around the yard, as this can give thieves the idea that there is a lot more inside for them to steal. It is also important to make sure that your windows are father than an arm's length away from any locks.
Quick methods to a safe house
Sometimes, we all need to feel safe. It can come in many forms, and at various times. A new house, new location, new neighbors, or new family- whatever the situation, there are many things you can do to protect your home.
Get a dog
This may sound silly, but there are many breeds of dogs that are good with children, and are great theft deterrents and make great alarms and protectors. You will want a loyal, family dog, who have great protective instincts.
But as with any dog you may want, regardless of size or history, it will need to be trained properly from an early age. The best breeds would be bullmastiff, German shepherd, Doberman Pinscher, Newfoundlands, Bernese Mountain Dogs, Pittbulls and Rottweilers.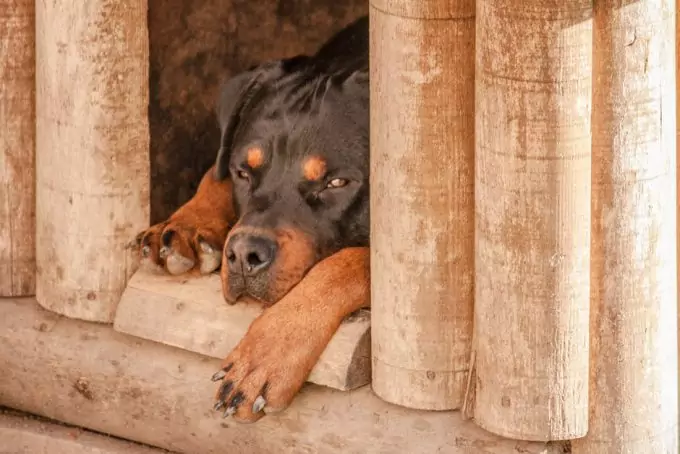 Dogs can be loyal and very rewarding to have around. These breeds are the best for protection of your family and property, and they can integrate well into your family. Some require more exercise while others require more maintenance, so it is best to research for yourself, which dog would best fit your needs and lifestyle.
Invest in surveillance cameras
There is a variety on the market today and the best of them can help save you costly fees of a full security system. These DIY systems are not going to turn your home into Fort Knox, but they may be just what you need.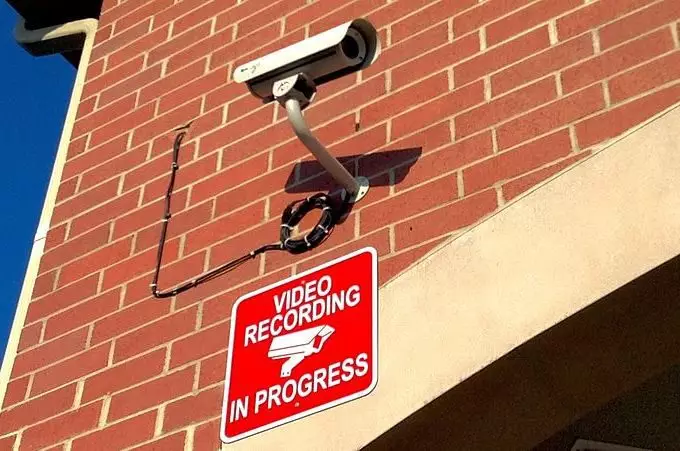 The best of them would be the The DropCam Pro Wifi system ($211), The Piper Classic all-in-one security system ($300), and the The Ismart Alarm Premium Package ($270):
The DropCam Pro Wifi system would give you two-way conversational capabilities and it can be integrated with other Nest features like the Learning thermostat or the smoke and Carbon Monoxide alarm, alerts and night vision. If you are in a small house or apartment with only one entry, then this would be a great starter system for you. It also has the iOS, Android app for viewing and control.
The Piper system has an HD camera, connects to the WIFI network at home, has an automation feature that lets you connect lights and devices to it, and remotely control them via the iOS or Android app. This system has real time alerts.
The Ismart alarm system is another wireless system, and has a very loud siren that reaches 110 Decibels. It shoots low resolution video, motion sensor, two door/window sensors, night vision, remote movement controls via iOS or Android app.
You can find more interesting reviews of best products on the market in our article on the best home alarm system topic.
Create multiple layers of security
There are some simple things that you can do to make your home more secure. The first thing is to get better locks on your doors. There are some really good quality locks out there, Medecco Maxum ($165) and the Assa M80 series.
With these locks, you will want to invest in a better strike plate (Like the Prime-line security strike) so as to prevent your door from giving way to the kick that usually has the normal strike plates giving way. With the update of the locks, make sure that the door isn't hollow core, or flimsy, because even if the lock is good, a good kick can go right through the door itself.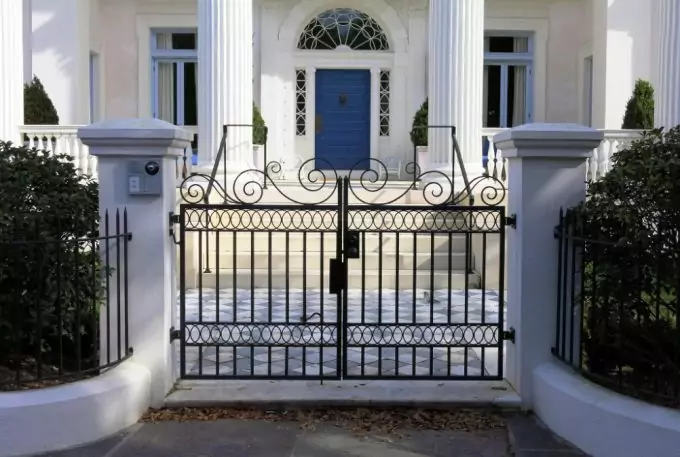 Another thing you can do is get mirror tint on your windows. This will make it difficult for anyone to see inside your windows. You can also make sure there is no sheer drapery on the windows that would allow for people to see into your home and glimpse at your valuables during the night. Another way to reinforce the windows would be to make sure your glass is break-resistant or even doubling the amount of glass.
[the_ad_placement id="in-text-2-type-a"]
This can be found in glass similar to windshields. You can add some opaque window treatments to make it harder to see what you have. As well, outside the home, you can put motion-activated floodlights, solar lights, or timed lights. The more lit your property, the more you will deter the thieves. Creating multiple layers of security on a regular basis can help to deter burglars from eyeing your home and property.
If you like this product you can find and check its price here.
Security systems for a safe home
If you are concerned with the safety of your property and home, and want to get something a little more heavy duty, then you should consider one of these top 3 home security systems. Frontpoint, Protect America, and ADT.
Frontpoint
This all-cellular-based state-of-the-art home security system is rated at the top of the list. It has a 24-hour monitoring system, and there are no installation fees (as it's a DIY service). It comes with a 1-year contract with 2-year equipment warranty.
It has the ability to detect carbon monoxide, smoke, and fire. It can alert you to an emergency or to when a child returns home. They have services available that can detect extreme temperature changes, water leaks, flood dangers, leaks in natural gas and power loss (with battery backup). Frontpoint has many different services available depending on the needs of the customer.
The services installed differ based on the equipment that is installed. It is wireless, and customizable with motion sensors, personal security devices (like a pendant), door and window sensors, garage sensors, sensors for breaking glass and recessed doors, and your pet (up to 40 lbs.).
It has a security camera and is extremely easy to use in non-emergency situations. Like the other options, this has Internet and cellphone monitoring, online account access, its interactive with the app, notification follow-up, and home automation.
The only downsides are in its 2nd slowest response time (30 sec) behind ADT, the fact that larger dogs will set off the system, and in its lack of 2 way intercom service. But with the all wireless and all cellular technology, easy installation, and 30-day risk free trial, this would be my top choice for home security. This product packages range from $35 to $50 a month.
Protect America
This is my 2nd choice because of its great top of the line system for really affordable prices. It does have a 3-year contract, which is much longer than Frontpoint, and doesn't have a natural gas sensor. But, it has a faster response time (20 sec) and it has the 2-way intercom ability, all inclusive monitoring packages and free equipment.
The rest of the features that Frontpoint has, this one has as well. There are different packages to choose from, depending on your needs and they have a free home security consultation.  The prices range from $20 to $43 a month.
ADT
This company made it to my list because of a few different things. ADT is a name that everyone knows and associates with home security. But, why? They have plans that are easy to fit land-line and cellular customers and depending on how much you want to spend, you can fit your home with one of the best home security systems around.
They will send an associate to your house to evaluate which services you may require, and while most is wireless, there are a few features that need to be hardwired in. ADT does come with most of the features that everyone wants and its pet feature allows for up to 100lbs so that your dog doesn't set off the system.
Their packages start at around $36, and they do have an installation fee of $99.  With the name of ADT, and their dependable history, it's an obvious addition to my list.
Regardless of which system you may be favoring, the best things to look for are good monitoring services, alerts, equipment, and a good help/support system. It is necessary to have access to a 24-hour monitoring system and reliable customer service because in a crisis, it will become vital to have quick access to the support you need.
With their equipment, you want a system that protects all of the entry points in your home. The best ones are compatible with security cameras and can be remotely controlled via cellphone or computer while you are away. You also want a system that has a siren-alarm with motion sensors and environmental sensors to keep your home and family safe and secure.
From natural disasters
If you are concerned about flooding, tornadoes, hurricanes and the like, then there are a few quick things you can do around your property to better prepare for the intense weather that mother nature has in store.  Here are some options that won't require extra insurance coverage that you may not be able to afford.
Flood
Elevate your home in flood-prone areas
Elevate any heating, breakers, fuse box, ventilation or cooling equipment
Check the valves or install them, if needed, to keep water from backing up sewer drains
Anchor fuel tank legs into concrete
However, there are cases when there's not much to do in order to protect your home from floods. In such a case, there will be damages that need to be addressed as soon as possible after the danger is gone. There are solutions and specialized companies that can help you lay down a plan and fix the damage in no time, you just need to find the right professionals.
For instance, New Life Restoration is a WTR and IICRC certified water damage restoration company that employs highly qualified people, trained in the scientific methods of cleaning up water damage and offers free leak detection and moisture analysis.
We also have a great article where we cover how to protect your home in case of a flood that you should read.
Tornadoes
Create a safe room inside your home
Use clips, anchors and straps to secure buildings that are wood-frame
To reduce the lift load of homes, make sure the end wall of gabled roofs is braced.
Reinforce garage doors to give added strength
Here you can read a great step-by-step tutorial on how to build or install a tornado safe room.
Wildfires
Create a 25-foot safety zone to separate your home from grass and vegetation that is combustible. Pools and stonewalls can act as a heat barrier and help to deflect fires.
Remove debris from rain gutters
Store materials that are combustible in their appropriate containers and store them away from the house.
Prune branches to keep then free of dead vegetation, and away from the house
Hurricanes
Reinforce your house by using storm shutters, bracings and hurricane straps
Reinforce the garage door
Make sure all double doors are secure on top and bottom with pins and bolts
Understand the difference between hurricane watch (immediate threat) and a hurricane warning (expected in the next 24 hrs.)
We have a great article on hurricane preparedness where you can learn more about keeping your home safe during these dreadful natural events.
Regardless of why you want to protect your home, it is good to be ready for any eventuality. Whether you want to get a dog, rely on a family member to house sit while you are away, invest in a good home security system, or just grab a DIY surveillance camera, there are many options available to you in this age of technology.

There is no reason to be afraid and many options can fit low budget needs, or high-end tech to meet the needs of the home. Just remember to not advertise what valuables you do have in your home, don't keep your lawn equipment, outdoor toys, or gardening equipment in plain view if you are going to be away from home.
[the_ad_placement id="in-text-3-type-a"]
Remember to keep doors and windows locked, and don't store all of your keys in the same place, and if you feel that a pet is the best way for you to protect your home, then make sure you take the time to research the breed you want and get it trained so that you have a loving and loyal companion too.
Take the time to look at you home and property to see what option would suit your needs. The options are vast and vary depending on the style and amount you want to spend. No one wants to have their home invaded, but these tips and ideas will help to defend your home for a better peace of mind.
Some of the links in this post are affiliate links. This means that if you click on one of these links and make a purchase, I earn a small commission at no extra cost to you. Also, as an Amazon Affiliate, I earn from qualifying purchases. If the information in this post has been helpful, please consider purchasing through one of the links in this article. Thank you.