Being a vegetarian should not be a reason for someone to not enjoy a camping trip. This is the main reason why this article will offer you some great and tasty vegetarian camping recipes. The aim is to give campers ideas on what can be prepared by vegetarians when they are on a camping trip.
Lots of people might think that being a vegetarian is boring, but the reality is their food is also very appealing to the palate. Even those who are not vegetarians can use the recipes found in this article in case the camping situation calls for it. They are not only fun to make, but easy and stress-free for any camper as well.
Baked black eyed peas barbecue style
This is one of the tastiest recipes you can do while you are out camping. Beans are a great source of fiber which makes you feel full for a longer period of time.
Ingredients you will need:
3 cups of fresh black eyed peas
1 tbsp. Canola oil
½ of an onion (diced)
1 clove of garlic (minced)
1 cup red bell pepper (diced)
½ a teaspoon of chili flakes
½ a teaspoon paprika
½ a teaspoon rosemary (fresh or dried)
½ a teaspoon thyme (fresh or dried)
Salt and pepper
1 cup barbeque sauce (any brand you like)
Tools you will need for cooking: cutting board, spoon, aluminum foil, knife, and Dutch oven.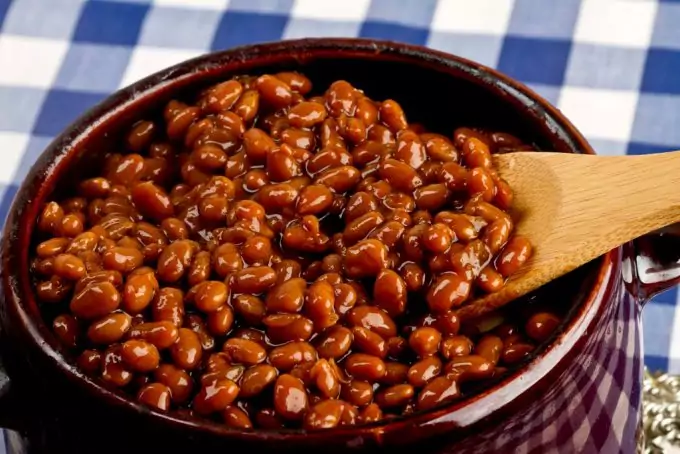 Procedure: the first thing you need to do is heat up the canola oil in the Dutch oven. When the oil is hot enough for cooking, you must add the onion, garlic, and bell pepper. Keep sautéing the vegetables until they are completely cooked and then add the black eyed peas followed by the spices and enough water to cover the beans. Let the water boil to make the beans tender before adding a pinch of salt and pepper.
Make sure that the beans don't have too much water otherwise you would have to drain some of it out. The standard recipe says to add half a cup of barbeque sauce but you can add more to prevent it from becoming too watery.
Quinoa With Bean And Mushroom
This is a quick and light recipe you can do if you are in a hurry to have something prepared. Quinoa has also been proven to be very healthy for anyone so if you are a vegetarian and you are more conscious about your diet, you need to consider this recipe.
The ingredients you will need:
1 cup of pre-cooked quinoa
2 cups of pre-cooked adzuki beans, but you can also use red kidney beans
½ a cup of shitake mushrooms
¼ cup celery (sliced)
1 tablespoon parsley (chopped)
1 tablespoon green onion (sliced)
1 tablespoon olive oil
Salt and pepper to taste
How to prepare: The first thing you need to do is to sauté the mushrooms, celery, parsley, and green onion under medium until they are tender. Then put it on low heat before adding the quinoa and beans. Cover the pan for 20 minutes and stirring occasionally to incorporate all of the ingredients together.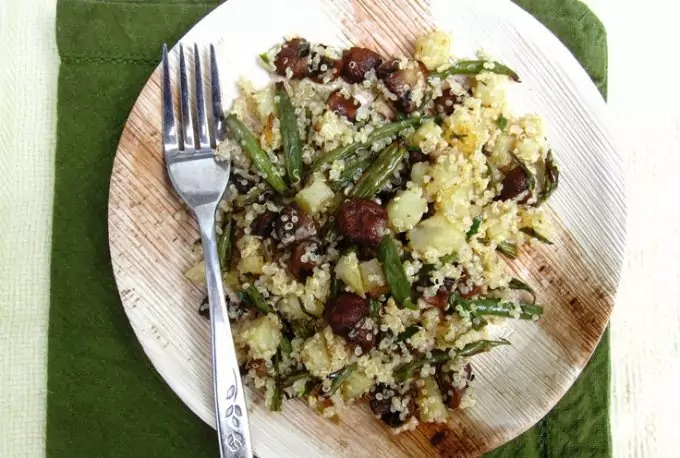 This is best eaten while it is still hot.
3-Cheese campfire potatoes
This dish is a great source of starch which is a great source of complex sugar and energy. The cheese can also make you feel warm while you are out camping.
The ingredients you will need:
6 potatoes (sliced)
¼ cup white onion (diced)
2 tablespoons margarine (cold)
¼ cup Parmesan cheese (grated)
¾ cup Mozzarella cheese (shredded)
¾ cup Cheddar cheese (shredded)
Salt and pepper to taste
Procedure: First build a campfire and let it burn until a bed of coals has been accumulated. Make a flat bed with the coals using a rake and put it on one side. Cut a 36-inch aluminum foil into 2 and put them on top of each other.
Get a non-stick cooking spray and apply it on the foil that goes on top. Then put the pieces of potatoes on the foil, but make sure that there is enough room so you can fold the foil after. Put the onions on the potatoes and slice pieces of margarine to also use it as a topping. Next is to put the Parmesan, Mozzarella, and Cheddar cheeses on top before folding the foil to seal.
Cook on top of the fire for 35 minutes before eating.
Smothered cauliflower
This recipe can be made if you have a little more time to make food while you are out camping.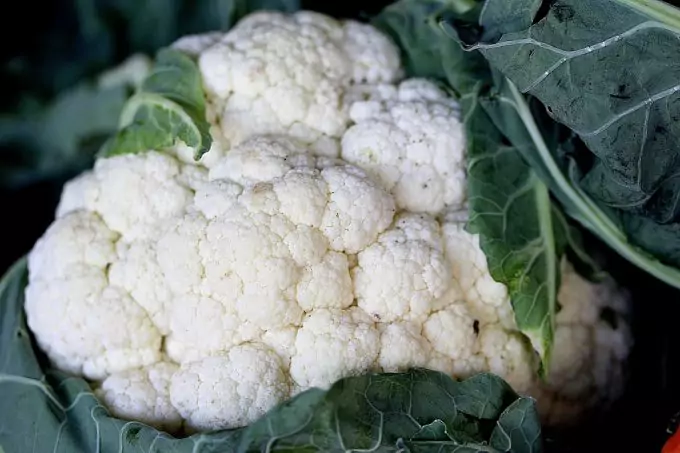 The ingredients you will need:
1 large cauliflower (cored and cut)
6 oz. Pecorino Romano (grated finely)
½ a cup of pitted black olives (chopped finely)
4 cloves of garlic
3 packs of anchovies (cleaned, de-boned, and finely chopped)
1 medium-sized hot cherry pepper (remove the seeds before mincing)
¼ teaspoon of ground black pepper
3 tablespoons of olive oil
½ a cup of white wine
Procedure: blanch the cauliflower in boiling water for 2 to 3 minutes and then drain. Transfer cauliflower to a smaller container and then put the Pecorino Romano, anchovies, olives, garlic, black pepper, and cherry pepper.
Put the olive oil in the Dutch oven and warm it over medium heat before adding the cauliflower mixture for 1 minute. Take the white wine and pour it in, but make sure that the fire is on low heat. Cover and let it cook for 10 minutes. After 10 minutes, check if some of the water has evaporated. Take a spatula to mix it carefully to prevent the bottom from burning. Do this for 5 minutes before removing the garlic.
Start eating.
As you can see, many of these recipes require some sort of cookware like bowls, skillets, forks, and so on. Since the ones we have at home are not suited for camping, we recommend you take a look at our article on the best cookware for camping. We have reviewed some of the best products for you.
Easy yellow tomato salad
This is an extremely simple salad to make for any camper who wants a really light and colorful dish. You also don't need any cooking equipment to prepare this dish and you cannot go wrong with crumbled feta cheese on salad.
The ingredients you will need:
5 yellow tomatoes (large)
1 cup of roasted bell peppers (coarsely chopped)
¼ cup of fresh mint (chopped)
2 tablespoons of crumbled feta cheese
Salt and pepper to taste
4 tablespoons of olive oil
2 teaspoons lemon juice (fresh)
Procedure: Take the red peppers and chop them up before putting them in a bowl. Combine the olive oil and lemon juice together and set it aside. Then cut the tomatoes into small pieces after rinsing and drying them. Chop the mint and crumble the feta cheese.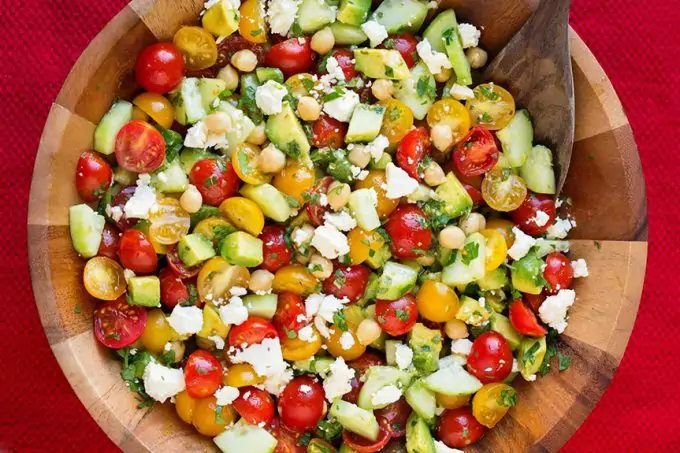 Combine the tomatoes, dressing, peppers, and mint inside the bowl before eating.
Zucchini with campfire couscous
This dish takes a little time to make, but it is all worth it once you start eating. The taste of the zucchini goes well with the couscous and pine nuts.
The ingredients you will need:
4 tablespoons of olive oil
1 medium-sized garlic clove (sliced thinly)
Salt and pepper to taste
3 cups dry couscous (preferably Israeli)
4 and ½ cups of water
1 sprig of thyme (fresh)
2 medium-sized zucchinis (seeded and diced)
¼ cup of toasted pine nuts
3 tablespoons of currants
Procedure: heat the vegetable oil in sauce pan on medium heat over a camping stove and wait for the oil to simmer before adding the garlic and a pinch of salt and pepper. Stir occasionally until the garlic has softened. Then pour in the couscous and stir it frequently for 5 minutes until it is completely cooked. You can now add the fresh thyme and let it simmer. Cover the pan and let the couscous simmer until it has become tender and all the water has been absorbed.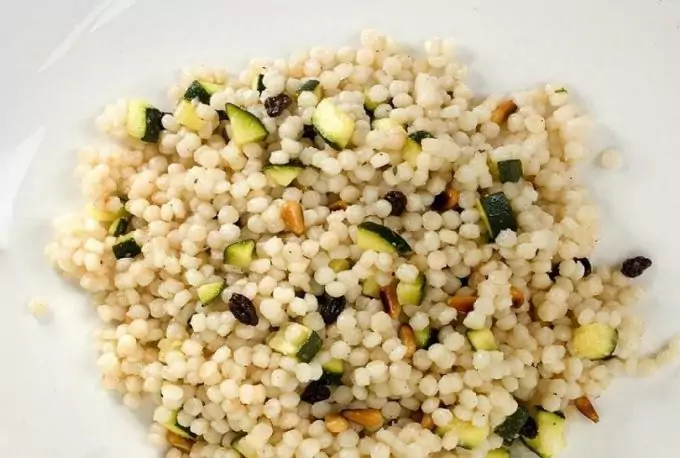 The pan must be removed from the heat before adding the zucchini. When the zucchini is already tender, add the pine nuts, currants, and 2 tablespoons oil. The dish can now be eaten.
It is also imperative to have a good fire when cooking outside so, if you don't have the time to gather wood to fuel your fire, it's always recommended to have a portable stove. The market is filled with such models on different types of fuel and we have some in-depth reviews of the best products. Just take a look at our article here and you'll learn everything there is to know about portable stoves.
Corn on the cob with chili lime
This recipe is very filling and easy to make. It also contains a lot of carbohydrates to give you a lot of energy during a long day of camping.
The ingredients you will need:
4 tablespoons of butter (room temperature)
1 teaspoon lime zest (finely shredded)
1 teaspoon of chili powder
½ a teaspoon of salt
½ a teaspoon of black pepper
¼ teaspoon of garlic (granulated)
6 sweet corns
Procedure: mix together the butter, lime zest, salt, pepper, chili powder, and garlic. Set aside. Remove the husks from the corn, but be careful not to detach from the cob. Get rid of all the silk and pull the husks back towards the ears. Soak the ears in clean water between 30 minutes to 1 hour. You should now drain the ears before opening the husks and use paper towels to dry the ears. Take the butter mixture and spread it evenly on top.
Pull back the husks over the ears and tie them up using a string. After that, grill the corn over charcoal for 20 minutes, but make sure that you are using a fire grate for a more even cooking. Be careful not to burn the inside.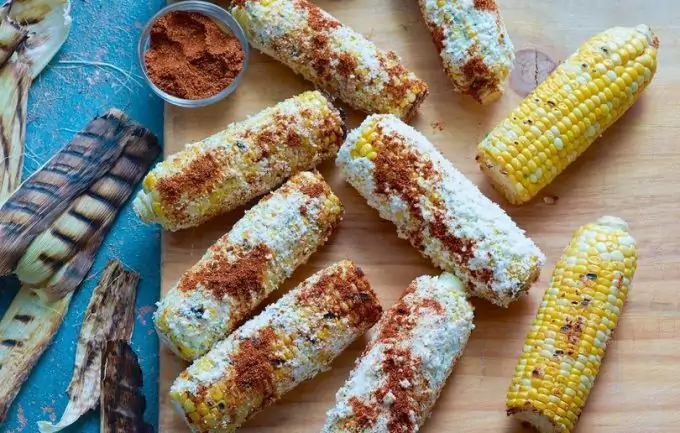 Note: Other campers like to leave the corn tied up for 24 hours before grilling it the next day. If you have enough time for that, you can do this too.
Lemon pasta with artichoke and olives
This recipe is a meal on its own and it only takes a few ingredients to make it. If you have kids who are camping with you, they will find this dish delicious and not hard to eat even if it has no meat.
The ingredients you will need:
½ a pound of any wide and flat pasta
8 ounces of artichokes (jarred)
1 lemon zest
Lemon juice (half of a lemon)
4 tablespoons of olive oil
¼ cup parsley that are torn into small pieces
¼ cup of green olives (pitted and halved)
Parmesan cheese
Procedure: bring a pot of water to a boil and put a pinch of salt. Cook the pasta until it is al dente and avoid overcooking it as it will become too soft. While the pasta is cooking, you can cut the artichokes and then add the lemon juice and zest. Put salt and pepper. Then, start adding the olive oil, olives, parsley leaves, and incorporate them well.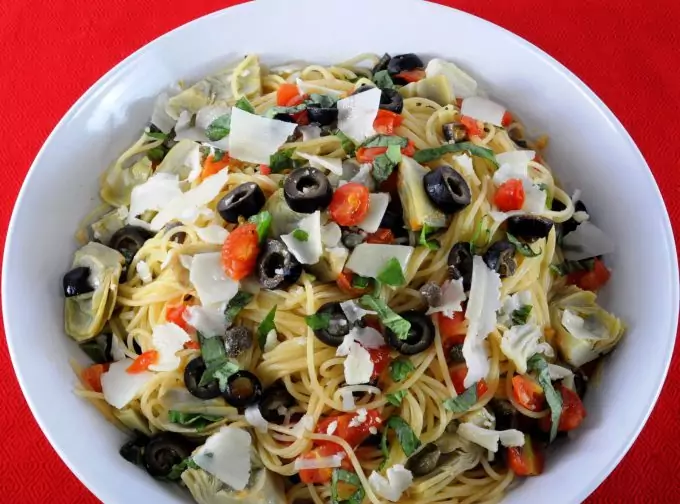 Once the pasta is already al dente, drain the water and put it in a bowl. Mix the other ingredients in and add Parmesan cheese on top before serving.
White winter chili recipe
Everyone loves chili especially if you are camping in the middle of a cold and windy day. This comforting and filling recipe will keep you on your toes during camping. This can be eaten as lunch or dinner and if you love it so much, why not have it for breakfast?
The ingredients you will need:
1 ½ tablespoons of grapeseed oil
1 onion (chopped)
1 Jalapeno pepper (minced)
1 ¼ cups of vegetable broth (preferably low sodium)
1 cup apple juice (100%)
1 teaspoon of oregano (fresh and minced)
¼ teaspoon of ground cinnamon
3 cups of white beans
½ a teaspoon of sea salt
A pinch of pepper
½ a cup of cheese (shredded and preferably Pepper Jack)
¼ cup of cilantro
Procedure: sauté the jalapeno and onion together over medium heat in sauce pan. Then, add in the garlic to the sauté until it has become fragrant. Pour in the broth, apple juice, and fresh oregano and let it boil on high heat. Add in the beans, salt and pepper and let it boil again.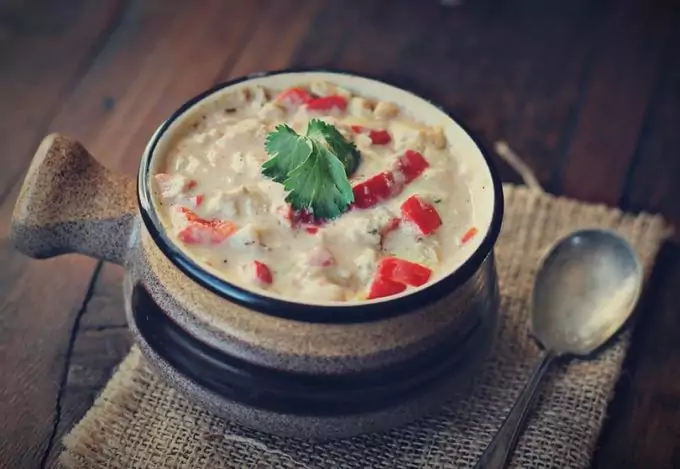 Cover the pan and put the heat on low. Let it simmer to let all of the flavors combine and taste to see if it needs more seasoning. Don't forget to sprinkle the cilantro and cheese on top before serving. Some people don't enjoy the taste of cilantro, but if you do, you can add more.
Spanish style spinach omelette
This recipe is a great source of protein due to the eggs and you are also getting the extra benefits of spinach. This dish can be eaten on its own for breakfast or lunch.
The ingredients you will need:
400 grams of spinach leaves
3 tablespoons of olive oil
1 large onion (thinly sliced)
2 large potatoes (peeled and sliced thinly)
10 eggs (preferably organic)
Procedure: put the spinach in a big colander and boil water in a kettle. Pour the hot water on the spinach leaves so they become wilted and then use cold water to cool them down. All of the liquid should be squeezed from the spinach before putting aside.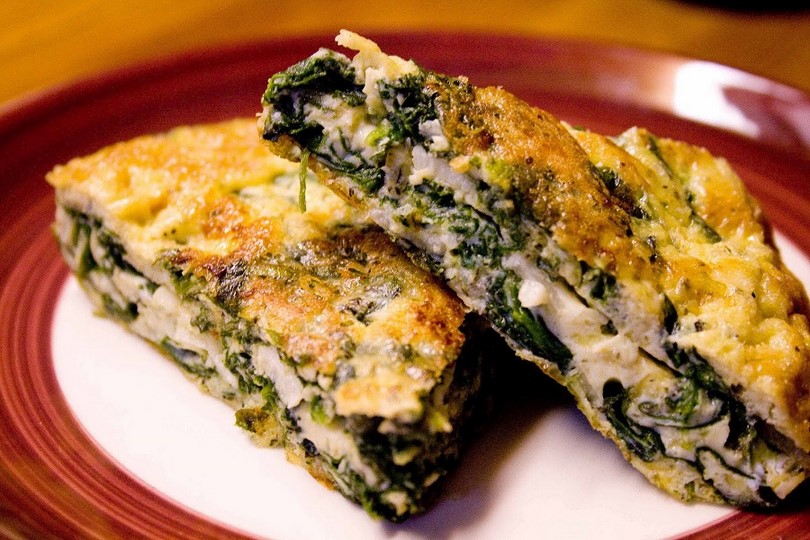 Turn on the grill to high and take a frying pan to heat the oil. Sauté the onions and then add in the potatoes. Cook until the potatoes are soft. While the onion has no yet finished cooking, beat the eggs in a separate container or bowl and add a pinch of salt and pepper. Add the spinach in the potatoes and then pour in the eggs.
Wait for it to cook and be careful not to overcook the eggs because they might stick to the pan. Put a plate on top of the pan to flip over the omelette and slide it back into the pan and continue cooking. Let the omelette set and then take the plate again and flip over the omelette. Cut the omelette into triangles before you serve them.
"Boring vegetarians"?
Vegetarian camping recipes are quite easy to make and these recipes were created to give the best convenience to campers while they are out in the wilderness or woods. When you take a look at the ingredients needed to cook the recipes, most of them are very basic and you do not need any special cooking tools or equipment in preparing them.
You can just take the vegetables you love to eat with you and follow the recipes that are mentioned above. Always remember that, when you are camping, you want to pack light as you will be moving a lot. This is why these recipes were chosen to make camping life easier for you.
Before camping, do not forget to make a list of ingredients that you will need. Your resources will be limited once you are out camping and you might regret not remembering to pack those eggs. It does not take a chef to be able to cook the recipes and the ingredients also do not require anything special – they are available in any grocery.
You deserve to have fun during camping because it is your time away from all the stress that you encounter every day. These are all you need for a vacation that you will never forget because they are delicious, nutritious, and filling for any hungry camper.
Some of the links in this post are affiliate links. This means that if you click on one of these links and make a purchase, I earn a small commission at no extra cost to you. Also, as an Amazon Affiliate, I earn from qualifying purchases. If the information in this post has been helpful, please consider purchasing through one of the links in this article. Thank you.