Sadly, survival situations are not planned so you won't normally choose a survival tool then purposely go out to see if you can survive in a harsh environment/ situation. Therefore, you do not select a tool for defense knowing that a survival situation is at hand; you select the best survival shotgun as part of your overall arrangement of preparedness. Knowing that, if a survival situation arises, you will have carefully chosen your equipment and prepare yourself fully to deal with the situation at hand.
A survival shotgun should have both food gathering and self-defense capabilities. At the outset it must be noted that, compared to other guns, it is sufficient for the purpose of surviving. This weapon is much better at twenty yards and less. It may not be very portable and concealable, but it has historically proven to be very efficient for hunting.
Survival shotgun modifications
Shotguns can be modified to fit all your needs in the wild during a survival situation. The challenge is to find a double-barreled smoothbore piece that can provide you with all basic survival necessities, including food, water, shelter, signaling, fire and some other critical needs. Therefore, the main challenge is to include all the gear that you will need on it. The platform that you should choose to do your modification should be your favorite, such as the Mossberg FLEX 500.
There are several modifications that you can make on your piece. The modifications that you can make include but are not limited to the following:
Performance Upgrades – This mainly involves lengthening of the forcing cone (the part of the bore that is located ahead of the chamber). Another popular performance modification you can make is barrel porting, which involves the reduction of muzzle rise for quicker follow-ups on your shots.
Convenience Upgrades – The first convenient modification that you can make is adding sling. You should choose a piece that is easy to adjust and significantly long to be slung. The second upgrade that you can introduce is the installation of a fiber-optic front sight. Once you have completed these modifications, check if you have the following items in place.
Additional items you'll need in a SHTF situation
The shotgun is great, but you'll also need other items in order to make it alive and healthy out of a survival situation. Below we put together a very basic list with what you should consider adding to your BoB.
Ammunition
The best shotgun should not only be good for survival, but also for hunting because hunting is its primary purpose. You do not have to go for weeks without food just because you are in a tight environment. You can use your shotgun to secure the fastest and most nutritious meat you can find within your vicinity.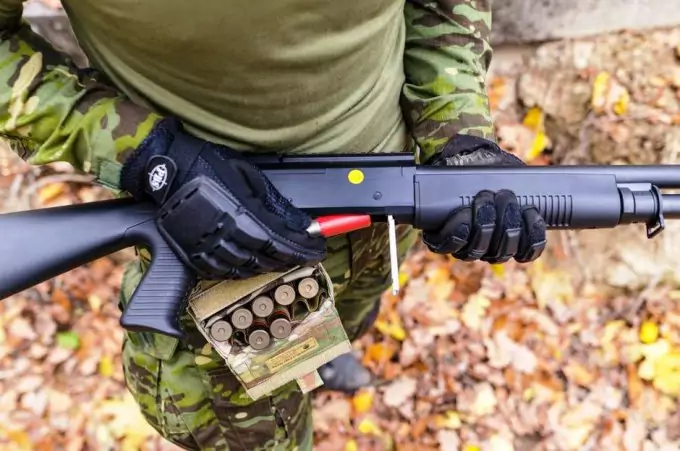 Therefore, you need to carry a variety of amunition, including: slug, 00 buck and bird shot shells. You can use slug shells to gun down large game, 00 buck shells to gun down turkey, and bird shot shells to gun down birds, squirrels and rabbits.
Signal flares
You need signal flares to increase your chances of survival. They are uniquely designed signal flare rounds that are made for 12 gauge designs. The best thing about these kinds of flares is that they can be fired up to 300 feet.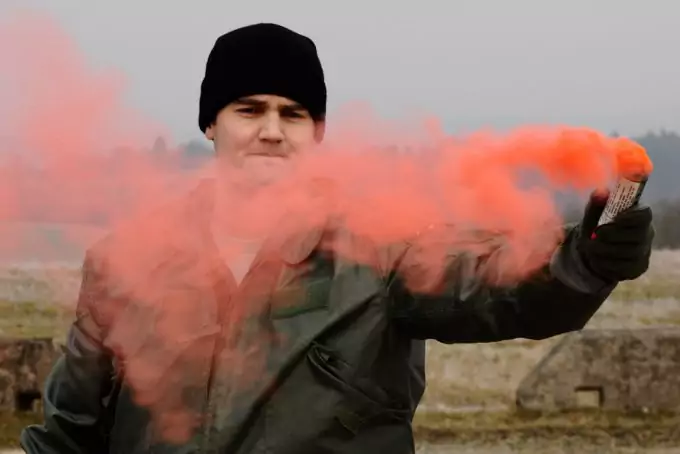 Of all the things you need in your survival kit, signal flares are perfect for signaling solutions and they can be used to start fires.
Survival knife
Having a shotgun is not enough when you are in a survival situation. You need a survival knife too. When choosing a survival knife, you need to take the following factors into consideration: tang, handle, blade, stainless steel, carbon steel, blade length, blade thickness, sheath, lower attachment, belt and lanyard attachment, and strap. All these factors should be at their best.
For instance, you should choose a knife with a full tang, because it will have more strength. Make sure you choose a knife of good thickness, such as 3/16-4/16 thickness range. A knife with such thickness will be extremely solid and able to withstand the abuse of prying and wood chopping.
Flashlight
You need a flashlight in order to be able to use your shotgun for survival at night. Apart from providing you with the much needed low-light supply, you can use a flashlight as a signaling tool when in need of urgent assistance. When surviving, you need to avoid injuries as much as possible when hunting at night.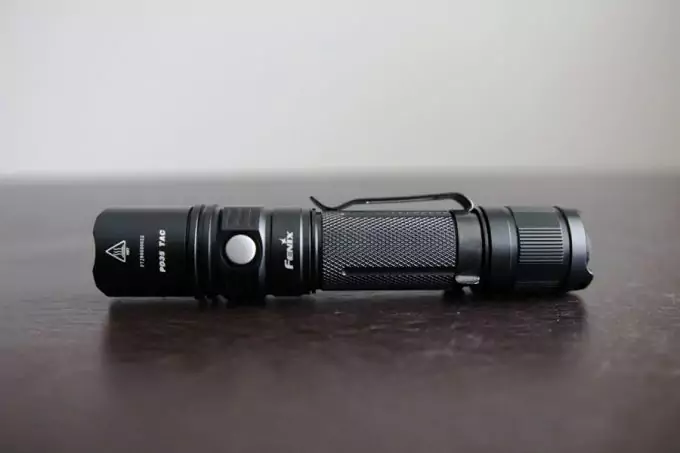 There is no better way of avoiding injuries than having a flashlight. A surviving flashlight should have a picatinny rail holder that will allow you to position it on the rifle. In addition, choose a flashlight with a compass-based push button. See our piece on how to choose the best LED survival flashlight for your needs.
Storage
This is an essential part of your piece. You should opt for two distinctive modifications that will provide you with at least three separate storage compartments. Start by replacing the standard stock with an integrated stock combo unit. The stock combo unit is hollow, thus allowing you additional storage. You can also make a unique modification by replacing the pump hand grip with state-of-the-art picatinny model that is mounted on a picatinny compatible vertical grip.
Multi-tool
You will most definitely need a multi-tool as part of your survival kit. Settle for a small Gerber Multi-Tool that is equipped with tweezers, nail file, and small knife, cross point screwdriver, small flat head screwdriver, large flat head screwdriver and pliers. In addition, you will also need fire, trash bag, saw, cordage, and bandana.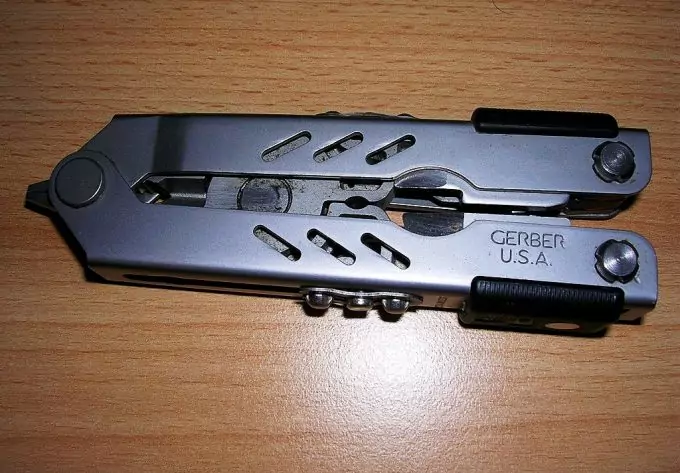 The first thing that you should decide to do is make the most convincing survival. This is very important, particularly if you were to run out of the house and the only thing that you can grab is your double-barreled gun. One of the most important considerations is additional armor. You should select a Mossberg 500 Pump since it is much easier to troubleshoot as well as work with out in the fields when you are in a survival situation. Here's our reviews of the top survival multi tools to answer any needs.
Features to consider when choosing your shotgun
The best double-barreled smoothbore piece should not only be modifiable, but also made of up-to-the-minute features. The popular features you should look for include: versatility, modular and ease of maintenance.
Versatility
As a rule, versatility should be one of the top considerations. Shotguns are well suited for survival criteria and this is mainly so because they can be used for hunting purposes, including taking small games and birds.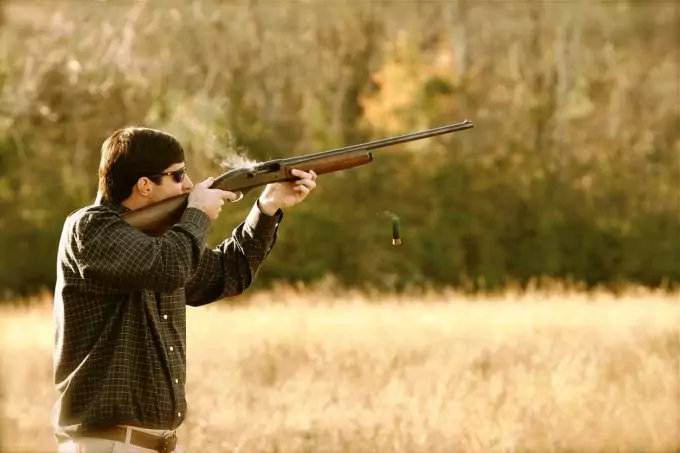 Unlike other guns in your collection, they can be useful as combination guns, normally with a rifle barrel on top. As far as self-defense is concerned, some models are the most effective weapons you can own and carry around. You will need a shotgun that is highly versatile and resourceful depending on your survival environs. You may think about shooting large game in survival situations, and a versatile and resourceful shooter can come in handy. However, most game will be moderate to small sized.
Modular
They are constructed with standardized units allowing flexibility and variety of use. You can obtain a simple model and equip it with a long game barrel instead of the original short barrel, which makes it easier for you to hunt larger game, such as rabbit. You can opt to make considerable changes, such as swapping the wood design with synthetic to make the gun lighter.
As you can see, when dealing with a modular model, you will never run out of options of modifying your gun. However, you need to be careful not to interfere with the general design. Unlike most guns, a shotgun is the most modular unit that can easily be adjusted to suit your needs in a survival situation.
Ease of maintenance
There are a few things that you need to know in order to keep your piece look good and performing at its best. The things you need to know include: what to clean it with, how to clean it, and how to put it away.
A good maintenance kit needs to have quality set of screwdrivers. While screwdrivers may only come in handy occasionally during routine maintenance; they are indispensable. Other things that you require are brushes, patches and cleaning rods. You should also keep a selection of solvents along with lubricants in your kit. You will use each of them with respect to the weather.
The best shotguns for survival situations
Your choice of a shotgun should put into consideration a number of state-of-the-art characteristics that you cannot possibly do without in a survival situation. You should definitely engage models with unique features and specs, such as the ones discussed below.
Mossberg 500 Pump-Action
This is not just a pump-action unit, but also a highly versatile and resourceful tool for surviving. Mossberg 500 design is made up of the following: anti-jam shell elevator, dual action bars, and dual extractors. Consistent cycling of action is guaranteed without twisting or binding, due to the dual action bars.
The dual extractors allows for a strong grip on its cartridge's rim. The bolt locks firmly into a barrel extension. This is achieved via a top lug, which provides a firm steel to steel lock up. At the same time, the receiver (streamline aluminum) ensures that the weight is kept down and balanced accordingly.
You do not have to move your trigger finger because the top-mounted safety is clearly visible. Its simple design requires you to only tap out one pin to fieldstrip. It has a synthetic stock design that consists of a vent-ribbed barrel that is fitted with an amazing nonglossy blue finish, sling swivel studs and twin bead sights. You can easily customize this model to suit your survival needs by incorporating the infinite choice of aftermarket accouterments and interchangeable barrels.
Features
Easy to fieldstrip
Steel to steel bolt lock up
Dual extractors
Anti-jam shell elevator
Vent –ribbed barrel fitted with twin bead sights
Rugged and reliable
Dual action bars
Top mounted safety.
Remington 870 Express
This unique model is made in the U.S. by Remington Arms. It is a pump-action unit, which uses different ammunition for diversified purposes. This is one of the most recommended survival tools. It is a 12 gauge pump-action with a 4 round capacity along with a uniquely designed choke barrel (twenty eight-inch vent-rib) with a matte black. In addition to the matte black, it features the following: SuperCell recoil pad, a colorful wood-laminated stock, and non-reflective metal finish.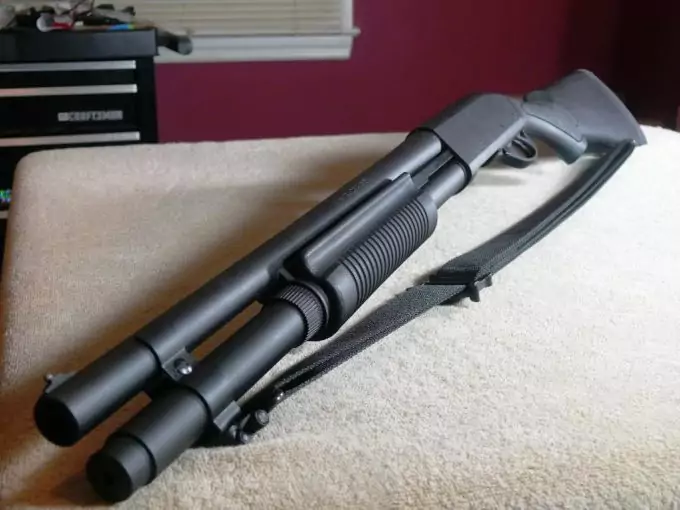 You will like the intentions of Remington Arms, because it is well-designed. Its webbing is well sectioned by up-to-the-minute material. This should be your very first model to buy, especially when you are in tough situations that require you to hunt for food. Each and every aspect of this model is unique and true, including its quality, smooth action, durability and reliability. This unit allows you to use different rounds.
For instance, you can opt to use Federal steel rounds for your bird hunting. This piece is just perfect and you will admire the sound it produces when you place a shell in the chamber.
Features
Pump action
4 round capacity
SuperCell recoil pad
Wood-laminated stock
12 gauge
28-inch vent Remington choke barrel.
Maxx Action 30" Toy Pump Action
This unique tool is designed for improved hunting and surviving. It is incorporated with BAX accuracy system along with integral rails for simple addition of accessories. Generally, it offers you great action and precision; therefore, you will never go hungry while you have it in your position. This is the perfect implement because the action is real and it is light enough to carry along. It features 45 spring pistol, which is integrated with an easy to load 70 round magazines. It is certain that this state-of-the-art piece will get you into the game first enough.
The whole package is the best kit for any novice user and it is highly inexpensive. The kit is equipped with enough armor, which is perfect for beginners. The pistol is great since it can accommodate at least 75 BBs. Therefore, for the price, it is a very powerful addition.
Features
BAX accuracy system
Mag capacity of 180 BBs
365 FPS
Spring piston action
6 mm caliber
Integral rails for simple accessory additions
Patented adjustments
BBTac 688S
A feature unique to this gun is that it does not require any power source, such as gas or batteries for it to be operated because it is spring operated. All you have to do to take a shot is pump its back before a shot. Its muzzle velocity of 200 FPS makes it the perfect tool to use in a surviving situation. Unlike other products in the market, the design of this particular product is sturdy plastic and lightweight. It is an attractive design due to its metallic chrome silver finish. Each shot will provide you with a successful hunt, particularly because of its 100 rounds capacity.
You do not have to be too careful when handling it. Its design is sturdy and not too fragile. You will admire its spring power, because it will make you feel good whenever you take a shot. Unlike other guns that you know about, your decision to consider and buy this model is correct. The gun looks cool and works perfectly fine as long as you handle it with great care. Generally, BBTac 688S is a decent design for its price.
Features
1:1 scale replica
ABS plastic construction (lightweight sturdy)
200 FPS w 6mm 0.12g BBs muzzle velocity
100 rounds capacity
Metallic chrome silver finish
Mossberg 500 Persuader 12 Gauge Pump-Action
This piece offers state-of-the-art design for easy modifications and survival. It uses pump-action technology, which is highly resourceful. Weighing just seven pounds and with an acceptable capacity, length and barrel length, Mossberg 500 persuader is highly versatile and resourceful. You are advised to wear protective gear when operating this model. Its box comes with a pistol grip kit and gun lock.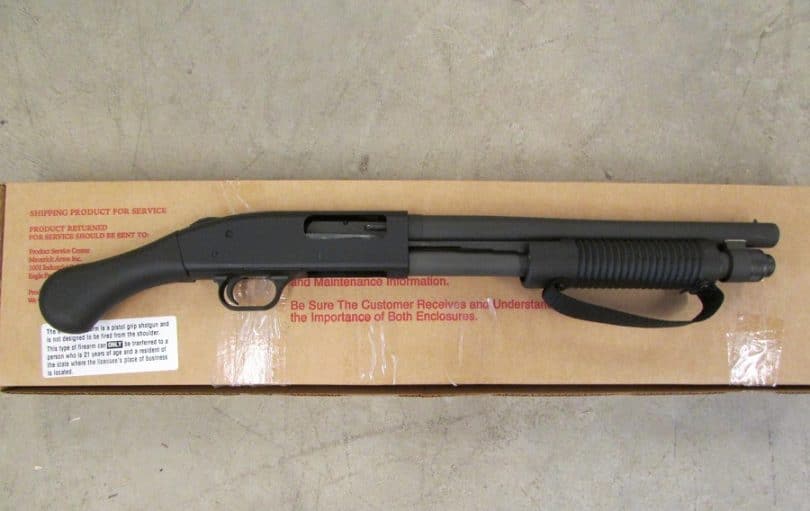 It does not rattle as much. Its forearm may be made of plastic and the stock may be custom made, but the general design is of good quality. You should buy this model if you are seriously planning for a survival situation. You will face no problems because it functioning is 100% perfect just right out of the box. You can have over ninety rounds through it and it will still shoot perfectly. Your search for a versatile, resourceful and durable model should end with Mossberg.
Features
5" barrel
Ambidextrous thumb operated safety
Front bead sight
5 inch trigger pull length
Forearm with pistol grip
Synthetic back stock
5+1 round capacity
Remington 870 Wingmaster 12 Gauge
The Remington 870 Wingmaster is made by Remington Arms. It is produced with cross-bolt safety and dual bead sights. It is designed to shoot up to 12 gauge of ammo. Basically, its maximum rounds capacity is 4+1 rounds. This may be a custom made design, but its capacity to function as a resourceful machine is high.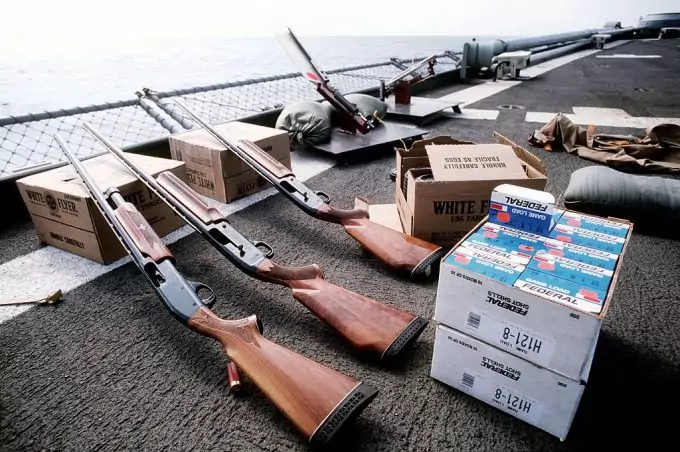 This gun provides you with maximum efficacy whenever you are taking a shot.
Features
4+1 magazine capacity, 3" chamber and wood stock type.
5' @ Comb & 2.5' @ heel
Blued receiver finish
9 inches overall length and cross-bolt safety
Pump action operation with 12 gauge
Have a standard trigger, 28" barrel length and dual bead sights.
In conclusion
It is important to understand and appreciate how versatile and resourceful a survival shotgun is. It may have limited applications but it is most reliable for gunning down small game or birds in a survival situation and environment. Your choice should be mainly guided by how you are going to use as well as modify your piece. Make sure you read our piece on how to apply for a Federal Firearms License to make everything legitimate.
Always ensure that the unit you are engaging can be modified to your satisfaction. Most people think that having a gun is enough to survive a harsh environment. That is not the case; you need to ensure that it can actually help you make it through a survival situation.
Read our ultimate guide to the top 10 handguns to give you more options.
Some of the links in this post are affiliate links. This means that if you click on one of these links and make a purchase, I earn a small commission at no extra cost to you. Also, as an Amazon Affiliate, I earn from qualifying purchases. If the information in this post has been helpful, please consider purchasing through one of the links in this article. Thank you.