A mosquito repellent can protect you and your family against mosquito bites. As we all know, mosquitoes are carriers of deadly diseases, including chikungunya, malaria and dengue fever.  Some symptoms they leave include body aches, fever, confusion and dizziness, which can show from two days up to two weeks after you were bitten.
[the_ad_placement id="in-text-1-type-a"]
Not only that these insects are annoying, leaving red and itchy marks on the skin, but they can also cause disease. The more you are exposed outdoors when hiking, mountain climbing and camping, the more you should protect yourselves against their bites. Today, we're going to highlight a few of the best brands and products to help you repel mosquito bites.
If your family loves the outdoors and all the adventures you can do together while camping, playing sports, including volleyball, soccer and football, fishing, picnics and traveling, then you can keep reading to learn of the best products on the market to shield all of you from these disease-spreading insects. To keep these pests at bay, read our reviews of the top insect repellents for more information.
Best mosquito repellents on the market
Repel natural insect repellent is a natural repellent product that contains natural ingredients, including lemon oil and eucalyptus oil, two of the materials approved by the Centers for Disease Control and Prevention. It can repel mosquitoes up to six hours, can protect even against the West Nile virus, comes with a cool scent and contains no DEET.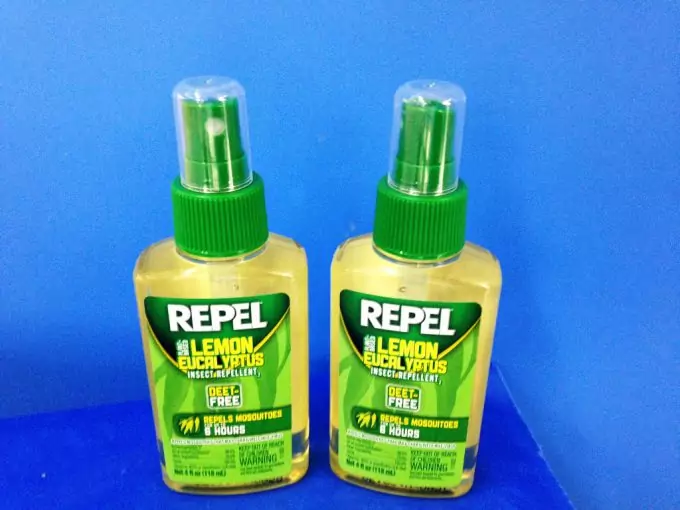 PREMIUM insect repellent bracelet that comes longer by up to 25 percent than the Superband original and that can last up to 250 hours to protect you and your children from insect bites. It has a re-sealable pack technology for elongating potency and is safe for both children over three years old and adults. It is available in three colors, yellow, blue and red.
This can be one of the most portable insect repellents on the market because it can be worn as a bracelet. If you are going outdoors and looking for a good alternative repellent product to take with you anywhere, providing you optimal protection, then you may consider getting this product for each one of your family members.
Invisaband mosquito repellent bracelets offer natural protection against insect bites and work very conveniently that all you have to do is wear one of it to keep mosquitoes away. They contain no DEET, plastic or spray. They work anytime, anywhere and can provide 100 percent of protection that can last for many hours. They can repel these insects off and make them leave you alone.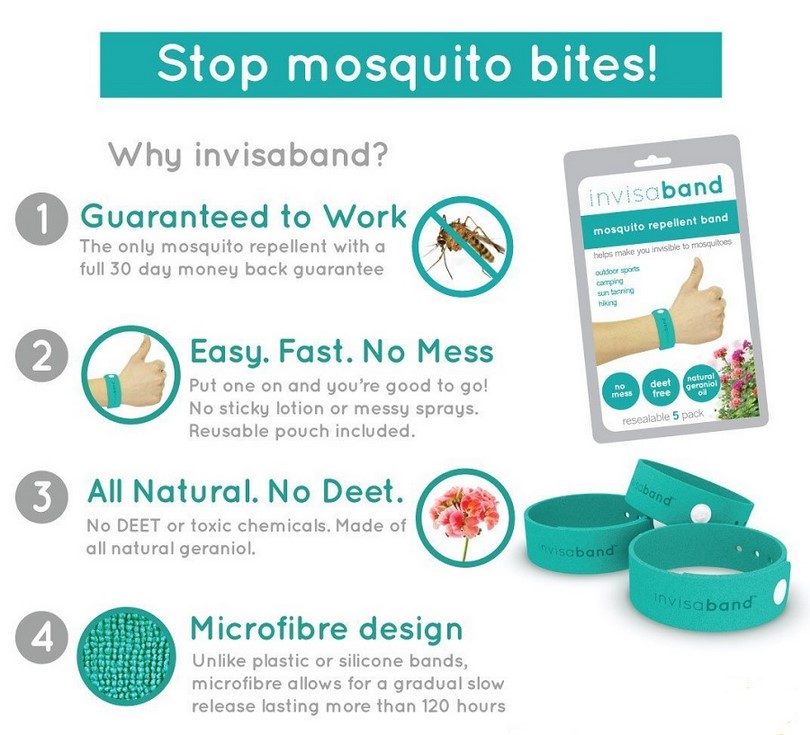 This product comes in a re-sealable pack, 30-day money back guarantee and with porous microfiber design that is able to release geraniol, an all-natural ingredient. If you were worried of toxins, you don't have to because this is a zero DEET product and without toxic chemicals and plastic material. If you were thinking of camping this summer, then do not forget wearing one of these for protection versus mosquitoes and prevention of diseases.
ArtNaturals mosquito repellent bracelets is a 10-pack pest control repellent that can offer your family with ultimate insect protection when indoors or outdoors. They are perfect wristbands for both kids and adults because they are all natural and safe, without DEET but only natural plant oils.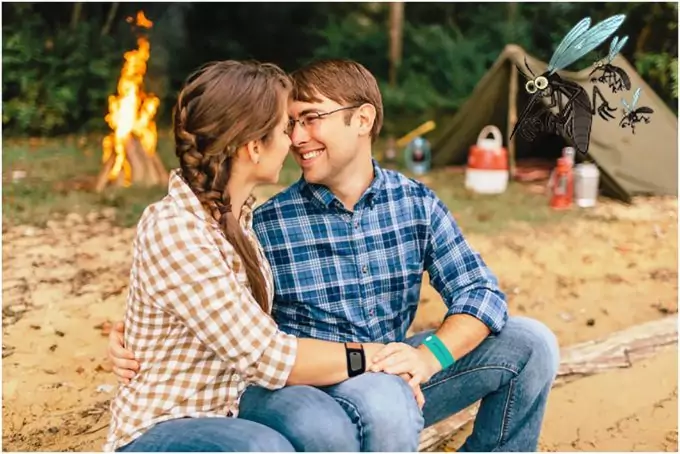 This product is perfect for outdoor activities, including fishing and playing sports because all that you have to do is to wear one, and then get efficient mosquito control and protection.  Best part is that they contain no aerosol, so you won't have to worry about any harmful health effect. You can just adjust one to fit your wrist and start enjoying maximum protection it can offer you, especially if you are going on a trip the forest or if you are living in an area with a huge mosquito population.
Each bracelet can shield you against mosquito bites for up to 250 hours or 11 days. You can preserve its effectiveness when not in use by keeping it in in re-sealable pack.
Flowtron BK-15D electronic insect killer can offer up to one half acre of mosquito protection. It works as an electronic insect control with up to one half acre of killing radius. However, it is not advisable to using it within 25 feet area of your family activity and that you should not attach it to other structures, including a deck or a house. This product can provide an uninterrupted service, utilizes a 15-watt light bulb and measures 9.2 x 9.2 x 13 inches.
Murphy's mosquito sticks are some of the best incense sticks to protect and shield your family against mosquitoes. They are bamboo made product, which is infused with rosemary, lemongrass and citronella, all natural ingredients that can protect and at the same time keep your family out of harm from chemicals. This is a top seller on Amazon and on other stores because of its efficiency in providing optimal protection versus annoying mosquitoes.
For maximum efficiency, you should put some several sticks around your deck or patio, but make sure that you space each of them at least 12 feet apart for maximum efficiency. You should also keep them low to the ground to keep the insects from your feet and ankles. Take note, you should also read the safety precautions you will find on the packaging.
ThermaCELL pest control appliance can offer 15 x 15 feet of bug and insect protection and has a portable, compact and cordless design, making it ideal to take anywhere. It is odor-free, no DEET, undetectable to animals and EPA approved.  It is very efficient in providing mosquito protection, covering a large area and making sure it is free from any pests.  It has repellent mats with natural dirt scent that can mask human scents and with allethrin that can repel up to 98 percent of annoying mosquitoes.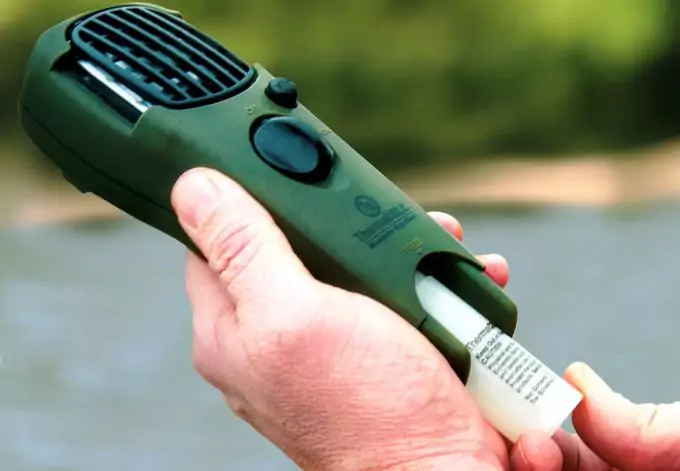 If you were looking to go camping, fishing or hunting this weekend, you may consider getting this personal repellent with earth scent.  One set includes a butane cartridge, a main unit and three pieces of repellent cartridges. This product is proven to be one of the best repellents on the market and is available in 23 countries.  Every cartridge can last up to 12 hours to keep all insects, including flies and mosquitoes, away.
ThermaCELL outdoor lantern can provide insect control and protection for up to 225 square feet to keep black flies, mosquitoes and other flying and biting insects away. It works as a battery-operated, lightweight and cordless lantern that you can conveniently place in your patio or deck.  It features four pieces of LED light, comes with a one-year warranty and needs four pieces of AA batteries to operate.
[the_ad_placement id="in-text-2-type-a"]
With this product, you can keep your family protected from insect bites and diseases, especially when outdoors for hiking, camping, picnics and mountain climbing. You can also depend on this product for your garden or patio when enjoying your beautiful property landscape, especially in the summer.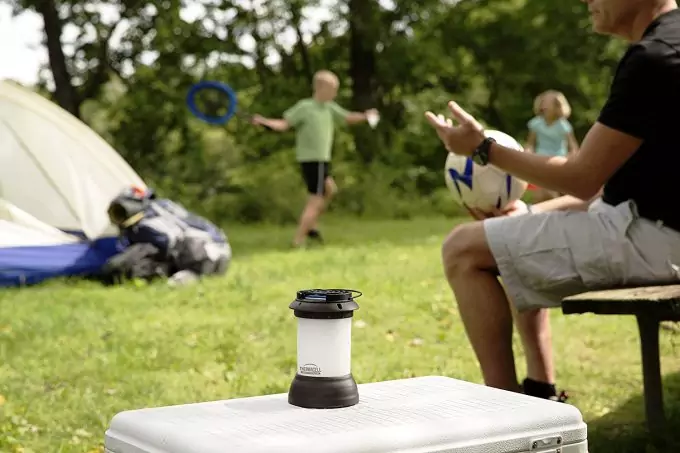 It comes with mats that contain natural ingredients, including floral compounds that can get rid of mosquitoes and other flying and biting insects without harming your family's health but providing them with 100 percent shield against these insects, no matter you are indoors or outdoors. This is proven to be one of the best insect controllers on the market and is currently sold in 23 countries.  While it offers efficient and reliable protection, it also comes with a durable and decorative design to rely on.
3M Ultrathon repellent lotion is a 2-ounce lotion pack that you can depend on for optimal shield against disease-carrying mosquitoes and other flying insects. It works with a time-released protection that can last up to 12 hours and possesses a splash/sweat resistant feature that can provide uninterrupted protection for your family while outdoors.  The product does not only repel mosquitoes, but also deer ticks that may carry the dreaded Lyme disease.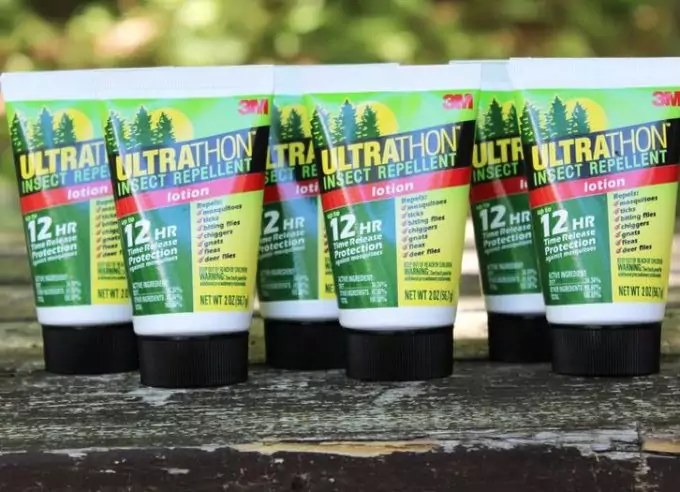 The product was developed specifically for the military, especially when they are assigned in places where there is a large mosquito population.it can repel most insects, including gnats, chiggers and biting flies.
It also contains the Technologh for enhancing DEET efficacy and optimizing its time controlled release. This outdoor mosquito repellent is top rated in most independent testing laboratories and has been tested even in the South Americas where insects, such as mosquitoes abound.  It can also work longer but contains less DEET. Nevertheless, this is a competitive product that provides longer-lasting protection.
iCooker mosquito repellent is an ultrasonic product that works for most types of pests, including ants, roaches, rodents, spiders and mosquitoes.  This versatile insect controller product works best at home in ridding most types of pests by just plugging it into a wall power outlet so that it can start using power to get rid of these pests. It transmits inaudible sounds to your ears, but annoys most pests and insects. It can also save you dollars because you won't ever need to hire a pest controller, set up traps and use harmful chemical based products that smell horrible.
CLD repellent sticks is a DEET-free and non-toxic repellent product that drives away and kill mosquitoes. This product is eco-friendly and pet-friendly because it is free from any harmful chemicals. It works best in protecting your family and friends against mosquito bites and is easy to use that all you need to do is to put in on the ground, inside the flowerpot or in the sand when you are in the beach.  Every pack includes 50 sticks and can provide up to 50 hours of protection.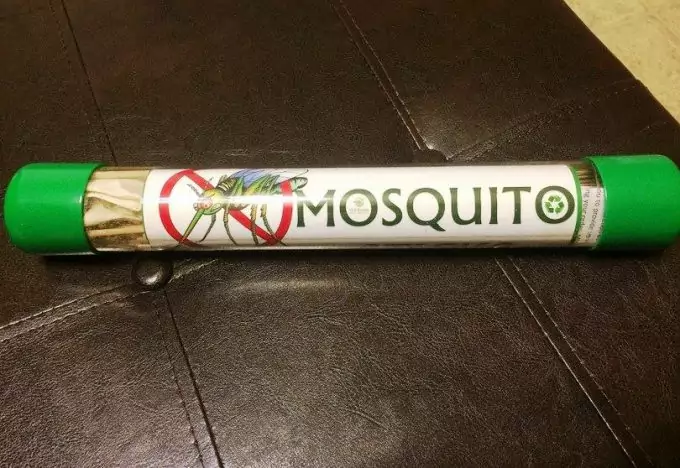 AgraCo mosquito patch travel pack comes in a re-sealable pack with 10 individual patches to work and shield you against biters wherever you are. An application can provide protection for up to 36 hours, and because they are non-toxic, they are safe to use even for children one year old and up.  However, you should find only the original product and beware of imitations, which cannot provide you with the same protection as this authentic product can.
Sawyer insect repellent spray is a guaranteed and proven repellent spray that can provide effective solution against insect bites. It can provide up to 12 hours of protection against ticks and mosquitoes, while up to eight hours against chiggers, gnats, sand flies and biting flies. This product is not only effective against most types of biting insects, but is also safe for fishing lie, clothing, backpack, firearm finishes, sunglasses and watches.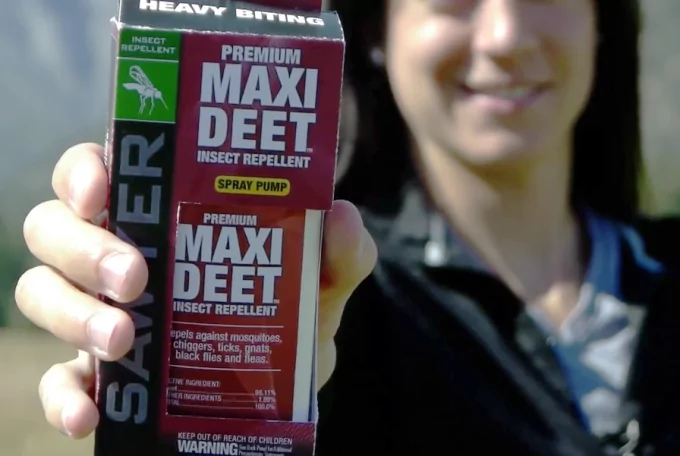 It is odorless with a mild citrus scent, evaporating fast when dry and listed as an effective and safe product by the Consumer Reports in 2015.
Tip to prevent mosquito bites and safety tips when using insect repellents
Food you can eat
Aside from learning of the best brands and products to repel mosquitoes, there are certain things you have to know of these insects, especially what food repels them.  They usually find their victim by their smell because their organs are trained to look for carbon dioxide and lactic acid, which can lead them to warm-blooded humans as you are.
As you may already know, many of these products we have mentioned above contained DEET, which can repel mosquitoes typically by masking the smell of lactic acid and carbon dioxide in your body.
So when you are wearing a DEET lotion for instance, they cannot smell you at all. And then, you might have noticed why some people are more prone to having mosquito bites than others, right? That is because their smell of carbon dioxide and lactic acid is higher, making them more attractive to these insects.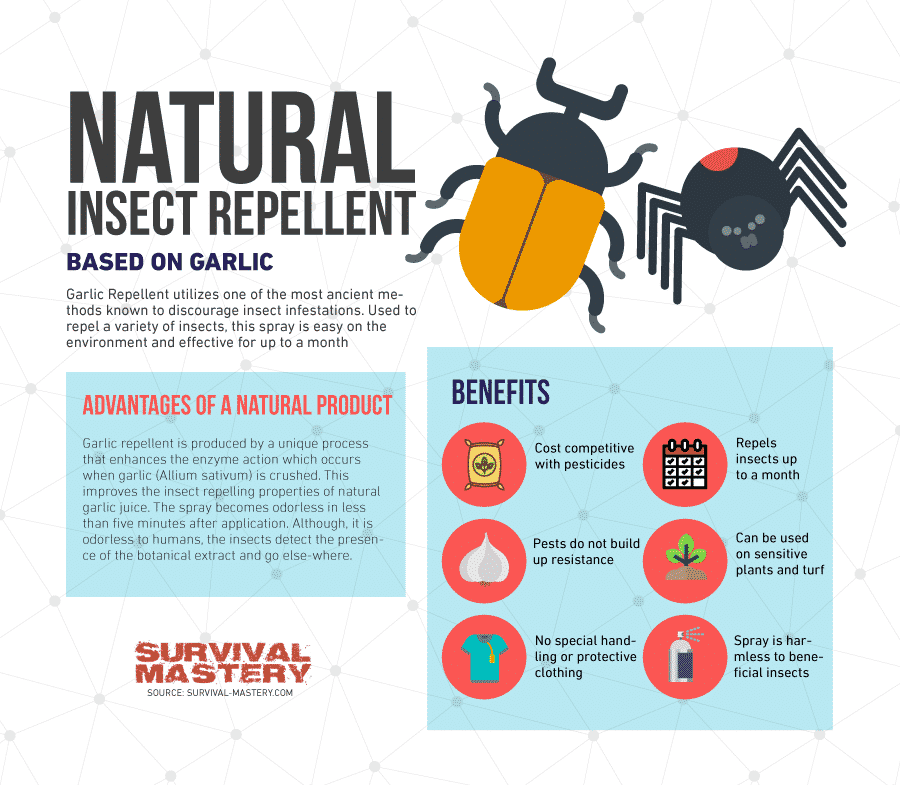 One of the foods that offer effective protection against these insects is by garlic, although it only offers mild control. It works mainly because of the sulfur compounds you emit in the air and through your skin. The smell of garlic is known to repel mosquitoes and so many people buy garlic sprays and put some in their garden. You can also do it if you don't mind about the smell of an Italian restaurant in your garden.
You should also avoid eating salty and high potassium foods, which are sources of high lactic acid. You may select cabbage, apples and blueberries, which are low in potassium and avoid acorn squash, potatoes and prunes, which are very high in potassium.
Clothing you should wear
When heading outdoors, especially in wooded and bushy areas, consider the type of clothing to wear to prevent biters from biting you. One tip is to wear only light-colored clothing, including hats, pants and shirts because mosquitoes and other insects are attracted to dark colored ones, such as blue.  Wear loose-fitting long-sleeves, pants and closed shoes to cover as much of your skin when outdoors especially if you ran out of your repellent lotion supply to use.  But if you were wearing DEET, you should remember to wash it off when you go home.
As much as possible, you should also avoid going outside during peak hours for mosquitoes, including early morning and dawn. These are the times when these insects are most active.
At home, you can use plug-in repellents and incense sticks to get rid of these insects.  When possible, you should sleep under mosquito nets that are treated with repellents, especially if you don't have screened doors and windows and if your room is near the outside, where there is tall grass, thick brush and trees. If you are interested in mosquito nets and their benefits, you can learn more on usnetting.com.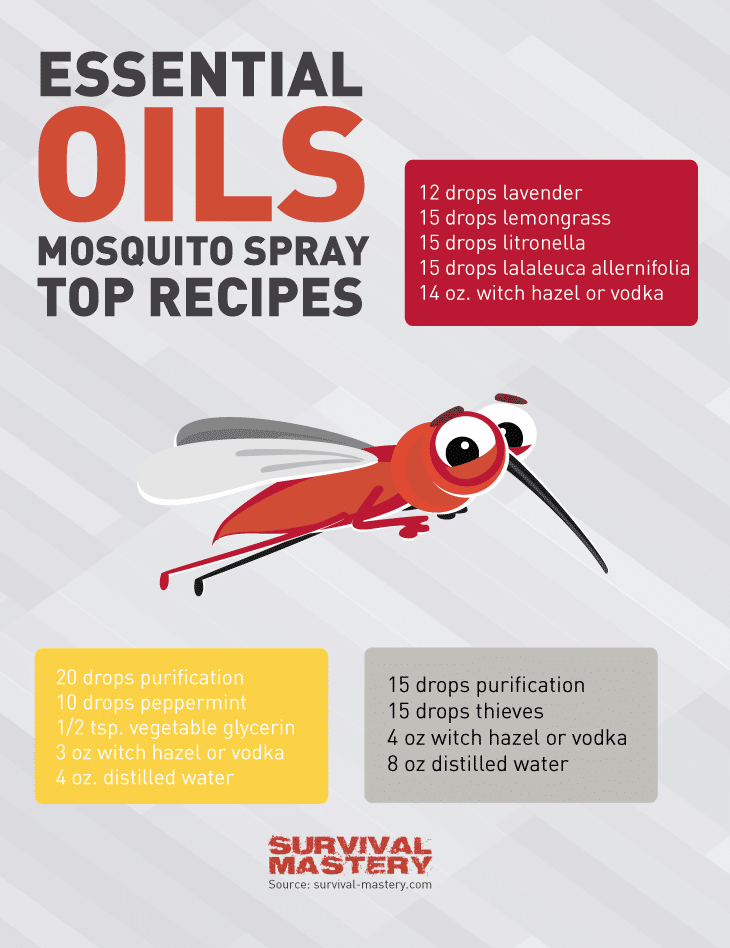 You should not use DEET for babies less than two months old because it can be toxic, although cases are rare. An alternative is to use essential oils, including eucalyptus, tea tree, neem and lemon and citronella. If you would like to ensure of safety, you can also check out the Environmental Protection Agency's tool to finding out which insect repellents work best on specific situations. It also lists some of the best products and brands. To prevent much usage of DEET on your skin, you can spray your clothing.
[the_ad_placement id="in-text-3-type-a"]
Do not hang out near stagnant water source, such as a pond. Avoid camping next to it because mosquitoes can be prevalent in this water source. You should also stay away from containers filled with rainwater as well as from birdbaths and baby pools.
As much as possible, limit your time outside during dusk and dawn because these insects may be in full force during these times of the day. But if you cannot avoid being outdoors, you should wear protective bracelets or sprays we mentioned in this guide. You can also take a battery-operated insect repellent, such as that we have discussed above.
Tips for choosing and using a mosquito repellent
There are so many products to choose from and they also come in many forms, including gels, lotions, liquids, pump sprays and aerosols. However, it is most important that you select one that is effective and safe to use without any harmful ingredients. But when using any types of products to repel insects, you should read the label of instructions properly for safety.  You should also read its label to know of the active ingredients and then research about such before buying the product.
Currently, according to sources, products containing picaridin or DEET are considered the most effective against mosquitoes and many of these provide up to three hours of protection, or possibly higher depending on the concentration. However, you may need to reapply the repellent if you swim or if you work out to get sufficient protection.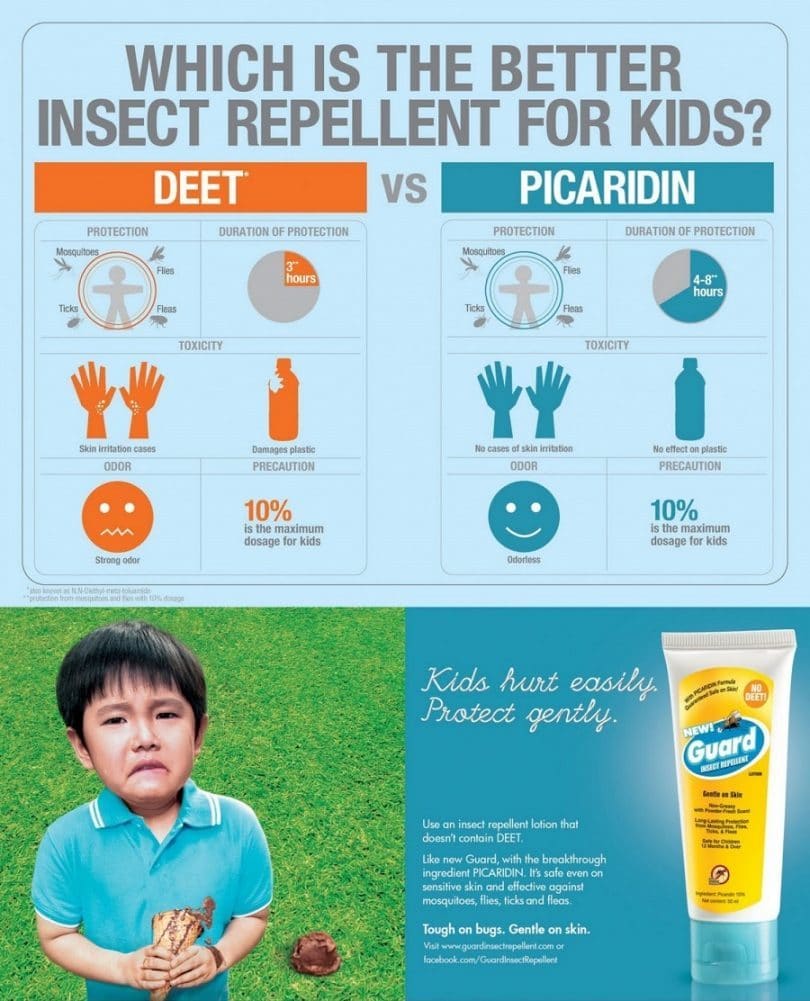 Apply any repellent sparingly on skin, especially that on child to avoid skin irritation. Aside from that, you should also avoid applying the product (lotion, cream) on children's hands because they may touch their mouth or eyes.
Do not use repellents daily within a long period of time. If you intend long-term use, you should consult a pharmacist.  Discontinue use of repellents if you suspect allergic reaction and consult your doctor right away. Do not store any repellent products within children's reach.
You can also read our article on the best homemade mosquito repellent if you want to customize your own.
Reducing risk of mosquitoes around home
If you want to reduce the infestation of mosquitoes in your home, there are certain measures to do to start doing right now. First of all, you can locate and destroy breeding sites of these insects around your home so that you can stop them from reproducing and biting your loved ones.
You can also install flywire screens on all the windows and doors at home, but make sure to inspect them regularly to see holes and mend them. You should also find any holes to prevent any water pools from forming and becoming a breeding place for these annoying insects.
You should also discard tires, tin cans and all types of rubbish. In short, you may want to de-clutter your home to stop mosquitoes from invading it and biting your family. You should also inspect and clean drains and gutters regularly and see if there are leaks to be fixed.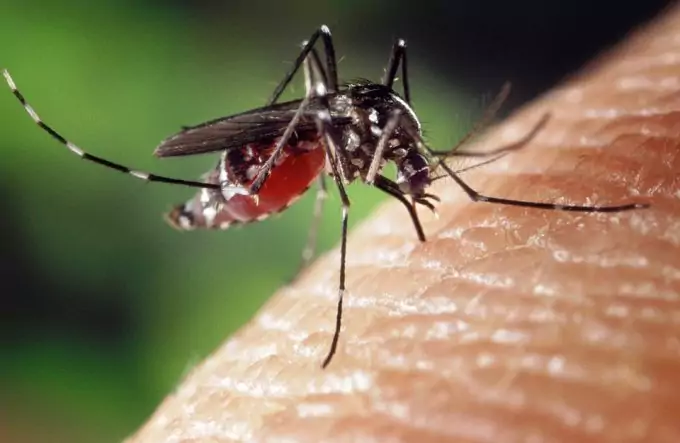 Change drinking water of pets and birdbaths as well as water in flower vases and pot plants. You can also consider putting sand around the base of plant pots so that it absorbs all excess water in the dish.  Do not also forget flushing unused toilets from time to time and keeping your pool salted or chlorinated to avoid mosquito infestation as well as emptying it as well as your kid's wading pool when not in use for long periods of time.
Keep your fishponds stocked with fish.
Do you have rainwater tanks and similar water storage devices?  If so, you should see that their lids, tops and covers are tight fitting. You may also consider fitting a removable screen mesh to your overflow pipes outlet end as well as in water inlets.  In short, check and see if all your water collection devices have their lids secured or that they're screened.
As you see, there is no rocket science at all to prevent and repel mosquito bites, as the best products and brands to use are available to help us get rid of these insects and to keep them at bay, especially when we're outdoors with our family adventures. We can also make use of tips to prevent mosquitoes from invading our homes and biting our skin. Finally, feel free sharing this guide if you find it useful.
For the best DIY insect repellent, read our article on how to do this easy project to save you money.
Some of the links in this post are affiliate links. This means that if you click on one of these links and make a purchase, I earn a small commission at no extra cost to you. Also, as an Amazon Affiliate, I earn from qualifying purchases. If the information in this post has been helpful, please consider purchasing through one of the links in this article. Thank you.