If you're going hiking, one of the most important things is to make sure that you're not going to get lost. That's why finding the best hiking GPS should be a priority for you. In fact, most of the dangers related to hiking are a direct result of people either getting lost or not understanding their own capabilities.
[the_ad_placement id="in-text-1-type-a"]
For instance, if you're going out into the woods or the mountains it's extremely easy to get lost or turned around. Experts who have gone hiking have found themselves lost after taking only a few steps off the path to use the restroom or collect firewood. When you find yourself in an area where everything looks the same, no matter which way you turn, it can be difficult to find your way to any one, fixed spot. This is why it's so important to have a different method of finding a way back where you need to be.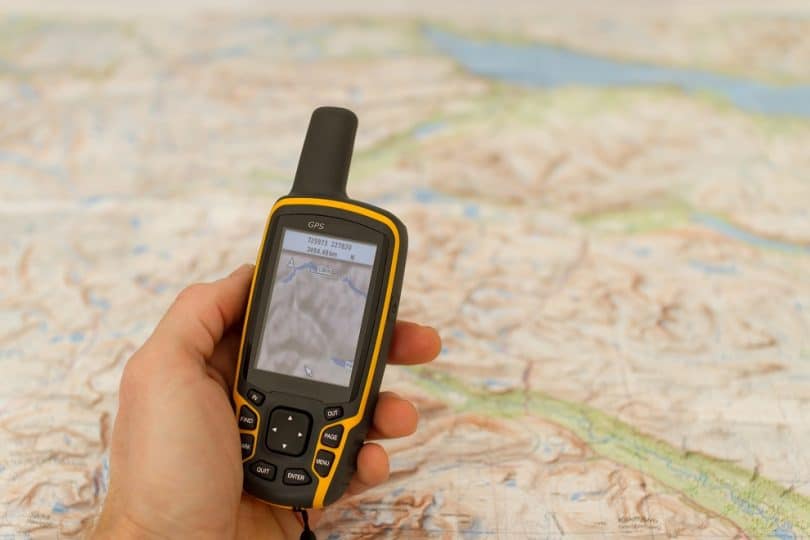 A traditional compass can be a good tool if you aren't able to get a GPS, but it has some drawbacks. First, you need to know which way you actually came from or where you're going in order to use a compass. Second, in some parts of the world they don't work as well as others because of the magnetic core of the Earth. Finally, it's extremely easy to find yourself angling just slightly when using a compass. That can put you off from where you want to be by a long distance.
See also: Best Hunting GPS: 8 Handheld GPS Options for Your Next Hunting Trip
With a hiking GPS you don't get the same problems because you'll have a specific location as your end point, instead of a general direction. Instead of knowing, for example, that you want to go north, you'll be able to pinpoint a specific place that you want to get to. That way, you'll arrive at the location instead of simply traveling 'north' and potentially ending up miles away from where you actually wanted to be. It allows for more precise movement and the ability to plot a course from the beginning of your trip and check in whenever you feel it's necessary.
Traditional GPS vs hiking GPS
A traditional GPS is the device we normally think of when we hear those three letters strung together. This one is much larger than a hiking GPS and is generally used in a car or even on a bicycle because they are large enough to see while you're operating either one. They're also easy to program in with your location at any time and that makes them more practical and useful as you're trying to get around.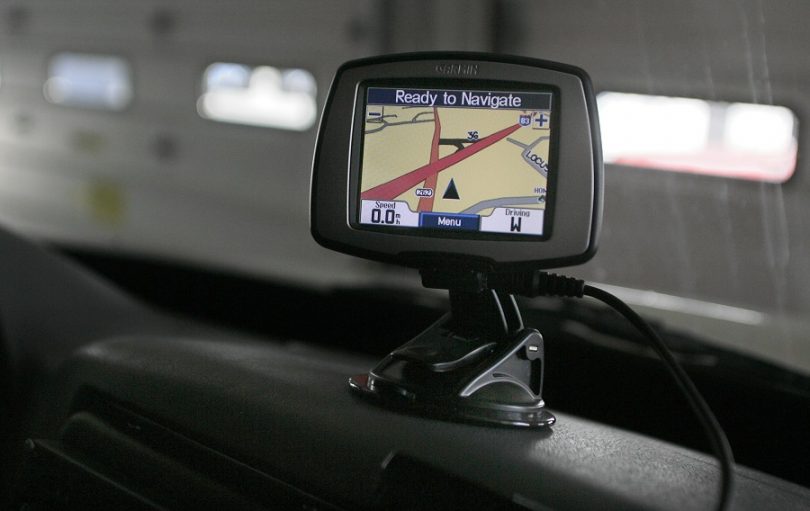 Hiking GPS units, on the other hand, are much smaller and easier to carry in your hand rather than being mounted to anything. They are much more portable.
Another difference is the information you're going to find on them. A traditional GPS is designed to help you get around by road. It knows the streets throughout the country and it knows the different places you might want to stop, whether that means restaurants or tourist attractions or anything at all really. On the other hand, a hiking GPS knows more about the landscape. It's going to have a better geographical depiction, which makes it easier for you to head out hiking and still know where you are.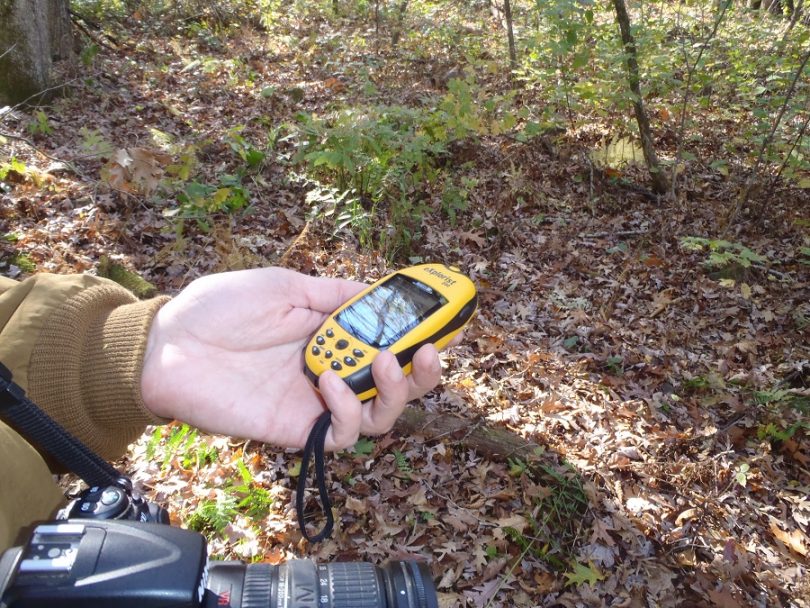 Finally, a traditional GPS will give you more of the basics, helping you find where you want to go, but not as much of the extra features that a hiking GPS can. For example, a traditional GPS won't be able to tell you things like altitude or elevation changes. It also won't be quite as capable of keeping track of your daily treks, letting you know how many miles you've walked. A hiking version will be able to let you know all of these things, and quite easily as well.
Types of hiking GPS units
When you're looking for your next GPS unit you want to make sure you're considering the different options and there are actually quite a few that are coming out. Of course, these group rather well into one of two different categories. Thus, you can get a handheld GPS unit that you can carry in the palm of your hand or you can choose one that fits on the back of your wrist just like a regular watch or a smartwatch. Which one works best for you is going to be entirely up to you of course.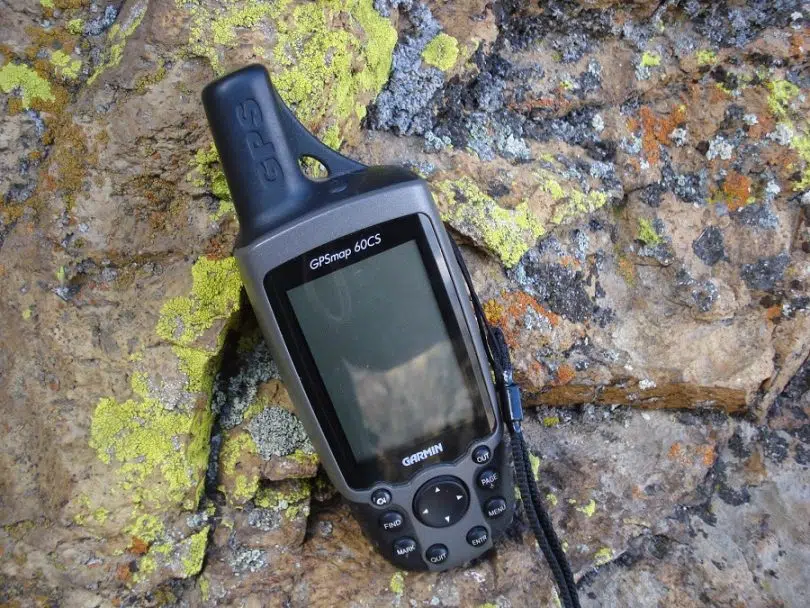 A handheld unit offers you a larger screen to see where you are and where you're going. It's likely also going to be easier to input your destination and it's going to help you see what you're doing a whole lot easier. But that doesn't mean it's necessarily going to be better. A smartwatch style unit is much easier to carry and look at without having to stop and pull out a device or risk dropping it by carrying the device in your hand at all times. All you have to do is look down at your wrist. Do check out our article on the best GPS watch to give you more choices.
Smartwatches are generally more expensive than a handheld GPS unit, though this isn't always the case. The more you want your handheld unit to do the more expensive it's going to be and you'll have to purchase additional software if you want more specialized functions.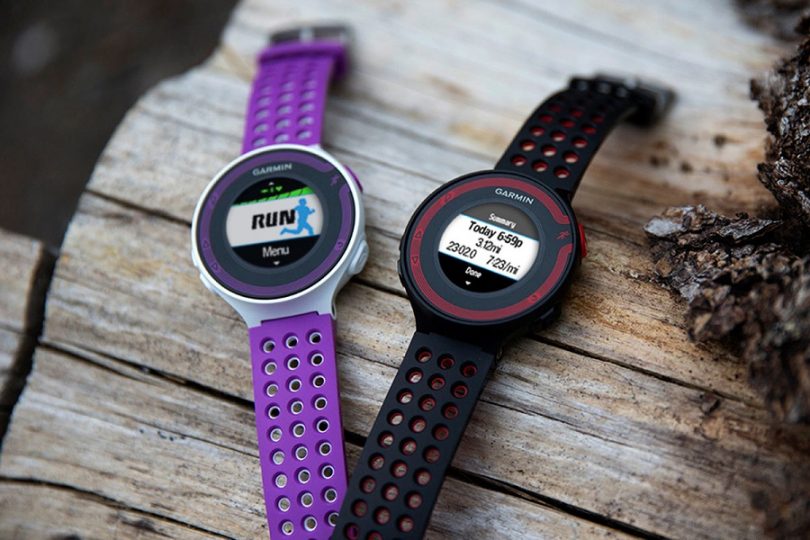 Not all GPS units come preprogrammed with everything you want. For example, certain maps may be considered 'extras' and therefore could require a lot more money to get the unit where you want it to be. A smartwatch, however, is going to do more for the money.
The best thing about a smartwatch is that, for the added cost, you're also going to get some added features. You'll be able to check your email and your text messages or phone calls (as long as you have a cell signal) and that's going to mean you don't need to check your phone as often. On the other hand, your GPS is only going to let you know where you are and where you're going. It has only the one feature though it may be able to accomplish that one feature a lot better than a smaller or more varied device can.
What to look for in a hiking GPS
So now you're ready to start looking for your next hiking GPS, but it's not quite time to get online or in the store and pick out the exact one that you're going to buy.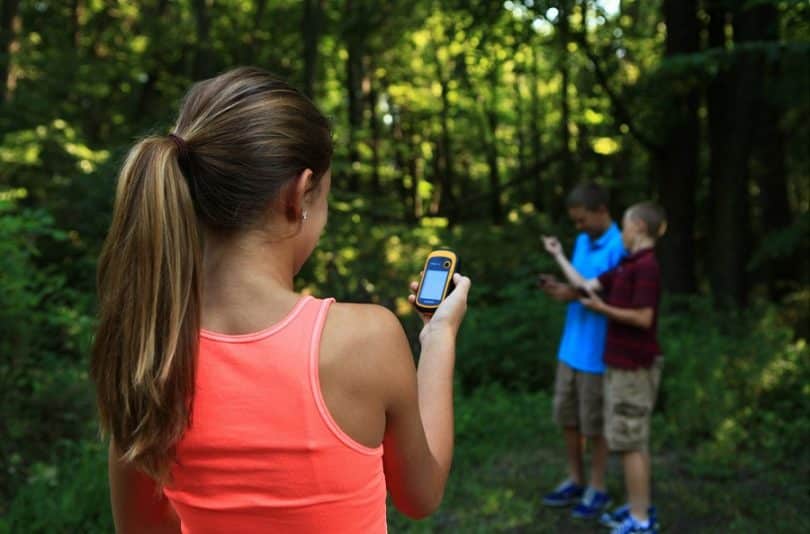 First, you need to know what you're going to be looking for in the device itself and this is going to be extremely important or you to be able to get where you want to go and to keep using the same GPS for a long time to come. After all, you don't want to spend a lot of money on a device only to have to replace it so quickly after.
Cost
This is one of the first things that most people look at when they're looking for anything because it is extremely important. You don't want to spend too much money on something because you have other things you need to spend your money on. But of course, you don't want to buy a unit that is too cheap because you won't get the capabilities that you really need from it.
So make sure you're considering the cost but that it's not your primary objective or you could end up spending less or more than you should on the device.
Included maps
You definitely want to consider what all is included in the device that you are getting. If you're paying a lot of money for a device you don't want to have to spend a lot more money to get the maps that you're going to need.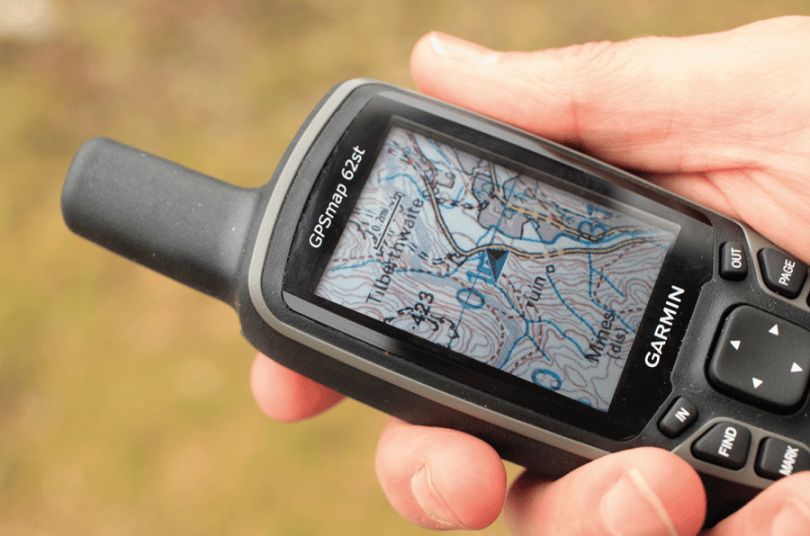 Make sure you're looking at the cost of additional maps as part of the cost of the device and that you're looking at what level of maps are going to be included to keep you traveling as much as you want to without difficulty.
Coverage
Make sure that the device you choose is going to have coverage wherever you go. You don't want to be dependent on a device that has a very spotty signal or won't be able to get you where you need to go. You could end up with problems if you do and you could definitely end up lost, which is one of the most important reasons that you choose to get a hiking GPS in the first place.
The coverage area should be large, extensive even, and it should definitely cover any area that you plan to go hiking in.
Durability
Make sure you're buying something that is strong enough to stand up to different types of conditions. You want it to be at least somewhat waterproof and dustproof and definitely drop-proof because you never know what could happen while you're hiking.
[the_ad_placement id="in-text-2-type-a"]
It's easy to drop things and if you drop your GPS unit in the dust/dirt, a puddle, snow or even on rock you want to know that it's still going to be able to do what you need it to do. You definitely don't want to be relying on something so fragile it's going to stop working the instant it's dropped.
Features
Look also at the added features that you're going to get with your GPS unit. Some will tell you more than just what the terrain looks like with a topographical map. Some will actually take in barometric readings and will be able to tell you the weather conditions and what you can expect.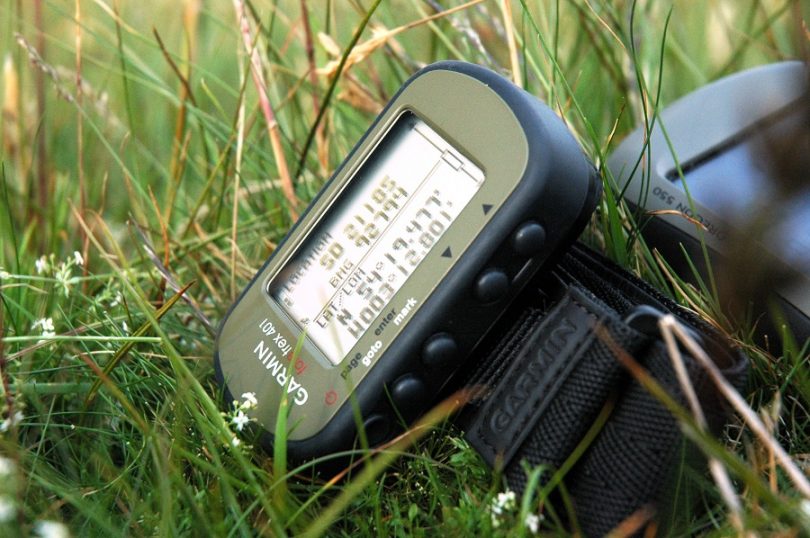 Others could give you a compass reading or altitude findings as you travel as well. All of these extra features make the unit even more useful for you in the end and that's going to make them worth a little more money than other options.
Battery
Finally, look at the battery life on the unit that you've chosen. You want to make sure that it's going to last long enough to get you between checkpoints where you will have electricity to recharge. If it's not going to last long enough it's not going to be of any use to you.
Most of these types of units will last up to 15 hours, but you want to make sure you know the specifics for each unit you're even considering. If you end up with a dead battery while you're hiking it could mean disaster.
The best units on the market
Garmin Vivoactive GPS
Rated the bestselling handheld GPS, this smartwatch style unit is available in two colors as well as a version with a heart monitor and without. Priced quite low for this type of unit, the GPS is very thin and has a touchscreen face that allows for easier tracking. It has built-in applications that allow for different types of exercise from running and biking to swimming and golfing and it lets you see the results of your activity right on the face, though it does connect with a smartphone to provide even more information.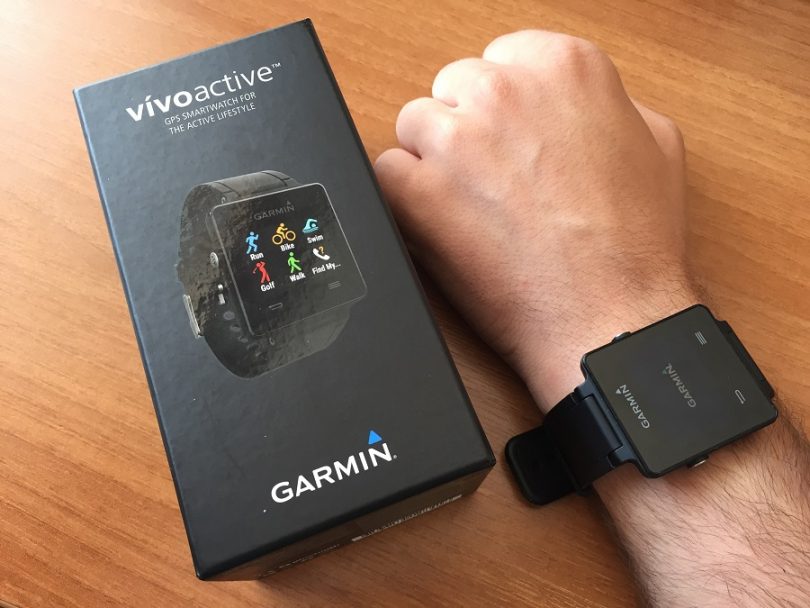 With this device you get a high-resolution style that makes it easier to read even in the middle of the day with the sunlight beating down on you and you'll get notifications for any normal functions through your smartphone as well, such as calls and emails. There are plenty of different options for different apps as well as the design of the face for the watch and you'll get up to 10 hours of battery life while using the GPS feature. Using the other apps and features the watch can easily last up to three weeks on a full charge.
If you interested you can buy it on Amazon.
Garmin GPSMAP 60CSx Handheld GPS Navigator
This is going to be a little more difficult to get ahold of in the near future because it's being discontinued by Garmin, but that means they're probably going to be coming out with something even bigger and better relatively soon.
For now, this more expensive unit is a handheld, meaning that you have to hold it rather than being able to strap it to your wrist. It has a high sensitivity receiver to make sure that you know exactly where you are at all times. It also features a full color map so you don't have a problem differentiating different geographical aspects. This also makes it great for use on land or the water.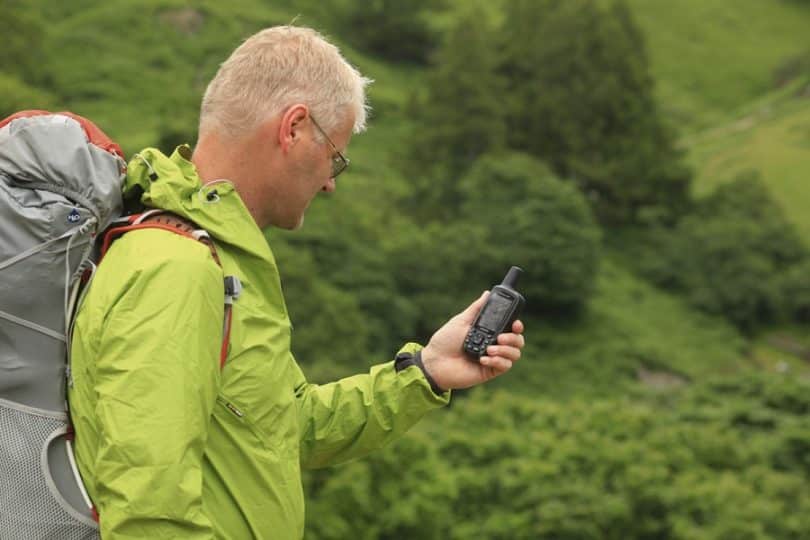 Included in the device is a 64 MB micro SD card that will allow you to store extra maps and data and the USB connection allows you to easily upload additional information as you want it. The unit itself is built for the outdoors and intended to survive even under difficult conditions. It's rugged to stand up to abuse and also has a waterproof outer casing with a separate, waterproof battery compartment. Only 7 ½ ounces in weight, it's easy to take with you no matter where you go.
Like this amazing product? Then you can check its price on Amazon.
Garmin Forerunner 220
This device is designed to look like a sleek smartwatch and it succeeds quite well. Available in several colors, it's moderately priced and comes with everything you're going to need to get started on your next hiking trek. The device gives you your heart rate as you run with a 24/7 tracker and even provides a larger screen than the older versions of this same device.
The batter is actually designed to last longer than other watches, up to 12 hours while in use. It's also capable of providing you with verbal, audio prompts that can be set up by your smartphone.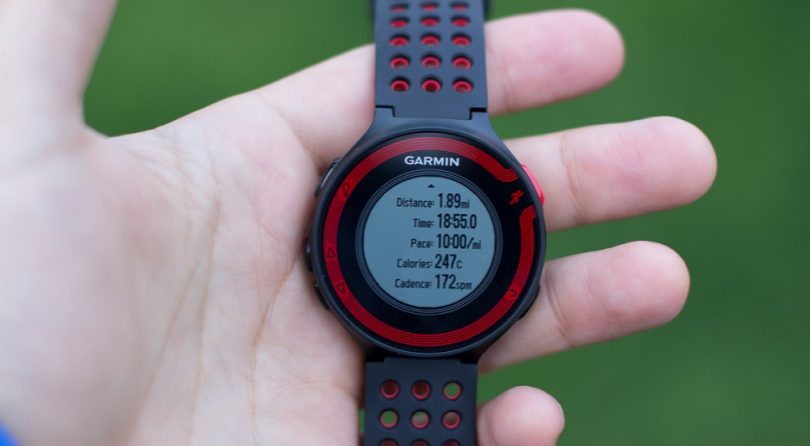 Because this is a smartwatch, it also provides you with updates direct from your phone. These can include calendar reminders, text messages and a whole lot more. Designed primarily as a running watch, this one helps you get in shape by allowing you to download workouts and training plans to help you with the process. It uses lithium ion batteries for charging and the first set is included for you. You'll also like that it's less than 2 ounces in weight, which means it's not going to weigh you down while you're running or hiking.
If you think that this product could be useful for you, then you can buy it here.
Garmin Forerunner 305 GPS Receiver With Heart Rate Monitor
This device has an extremely high sensitive GPS so you will know exactly where you are no matter what. It also helps you track your exact speed, pace and distance if you're planning on competing or if you're just training for yourself. You can also use the software to download all of the data it stores to help you get a better understanding of what you've been doing on all of your workouts with additional analysis to help you prepare for anything additional.
Moderately priced, this unit has a text based format that is not as high tech as some of the other GPS units. It doesn't provide a full map to guide you but does allow for online mapping and sharing.
Even with the less stylish map options, it does have extremely sensitive mapping technology and will give you precise instructions on where you are and how to get where you want to be. It's also useful for any type of exercise you enjoy most because it keeps track of all of your vitals from the distance run to the time it takes and even the calories that you burn while doing it.
Like this amazing product? Then you can buy it from Amazon.
Garmin Fenix 3 GPS Watch
Available with or without a heart rate monitor and in several different colors, this smartwatch style GPS is moderately priced and designed to provide comfort. The band is rubber and extremely adjustable, to fit absolutely any wrist.
The unit itself is rates to 100 meters in the water and can even be used while swimming to provide you with all the information you need. It has wireless capabilities to allow for automatic device syncing and uses an Omni directional EXO antenna to make sure that you always have an exact location.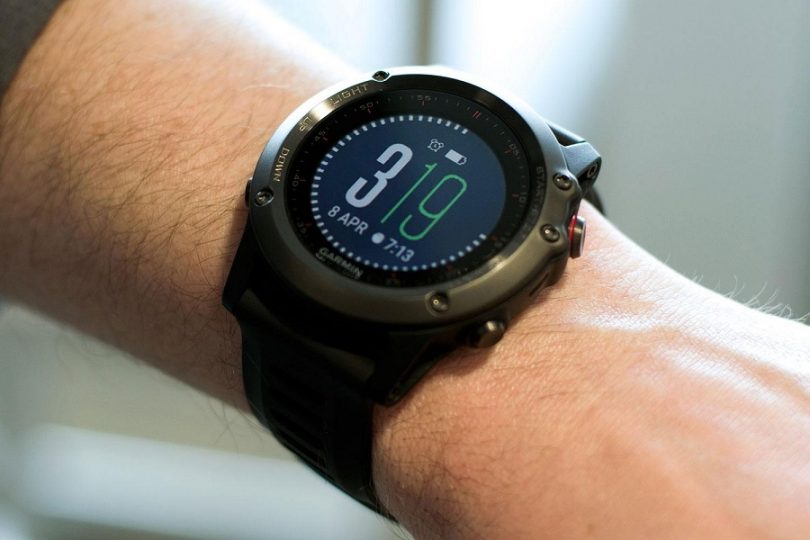 If you're using the GPS mode you can get up to 20 hours of battery life while the UltraTrac mode provides 50 hours and watch mode can provide up to 6 weeks of battery life. Designed to be easily seen and read in the sunlight, this watch also helps you receive all of your notifications while you're running and in full color as well.
Included in the device is a barometer, altimeter, compass and much more. Plus you have the ability to add on even more apps and widgets to personalize the device for whatever you need, no matter where you're going.
Like this amazing product? Then you can buy it on Amazon.
Conclusion
No matter what type of GPS you decide to go with, it's important to consider all of your options and make sure that you have the best that you can find. Your unit needs to have a good battery, good durability and definitely good features but you also need to balance this out with the overall cost that you're going to undertake in order to use it. Make sure you're considering everything at the same time to make sure that you have what you need and you're not going to get lost out in the wilderness.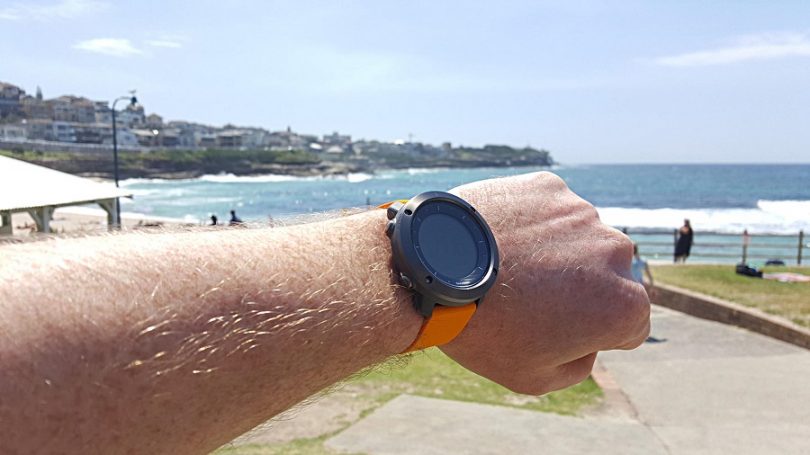 The best hiking GPS is definitely going to be different for everyone, but if you're careful and you pay attention to the process while you're researching and choosing the right one, you're going to definitely appreciate it when it's time to get out there and enjoy your hike.
[the_ad_placement id="in-text-3-type-a"]
You're going to be safer and you're definitely going to be happier about it as well. After all, no one likes to buy things that don't work the way they wanted them to. So make sure your GPS unit is going to be exactly what you're looking for, right from the start. See our list of the top outdoor watches to make your hiking safe.
Some of the links in this post are affiliate links. This means that if you click on one of these links and make a purchase, I earn a small commission at no extra cost to you. Also, as an Amazon Affiliate, I earn from qualifying purchases. If the information in this post has been helpful, please consider purchasing through one of the links in this article. Thank you.