A trip with your family can be pretty much everything you could ask from a holiday if you have some cool camping ideas. In the summer, when the weather is fine and the days are longer you may grab your tent and go on an expedition that could last for days. Camping is a fun and healthy activity for everybody and especially for the little ones and they really love sleeping in the tent and spending a lot of time outside.
[the_ad_placement id="in-text-1-type-r"]
But this activity can be performed not only with children. It can be a great idea for team buildings, a gathering with friends and it can become even romantic if you want to.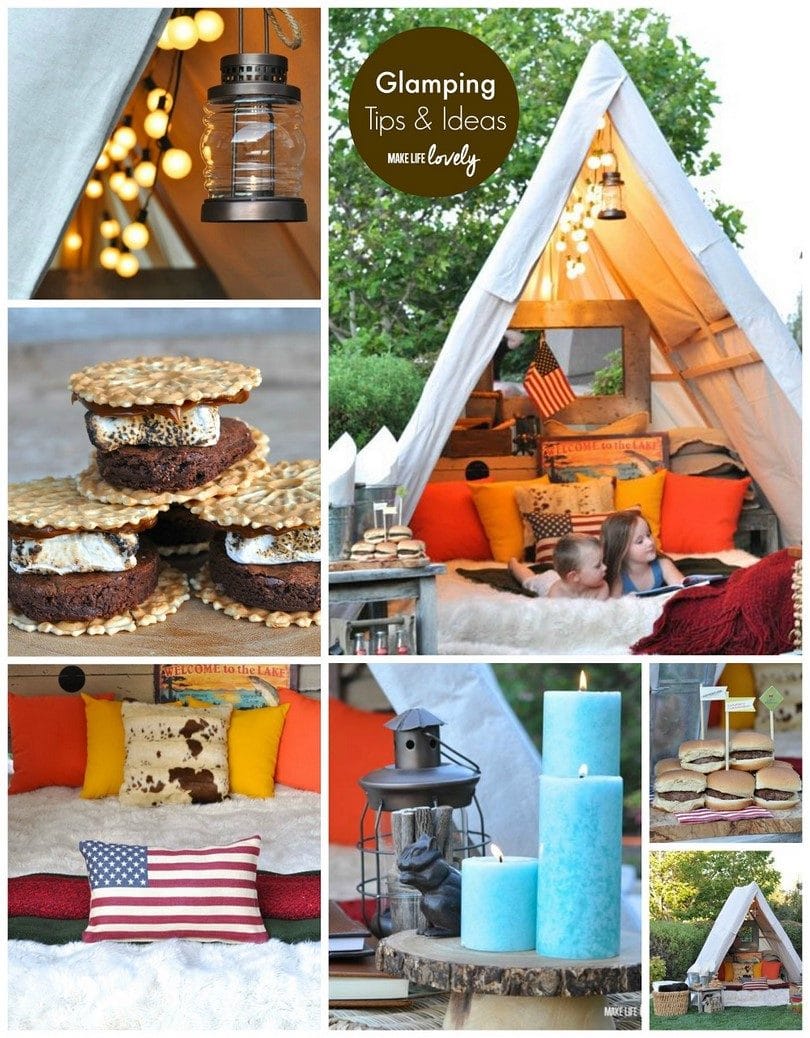 Here are some fun ideas you should take into consideration when you go camping!
Planning your trip
You should make a list with all the stuff you need for your camping holiday so that you don't get there and realize that you have forgotten something really important. This might spoil all the fun.
So, here is a short list with the things you must have around. Everyone may complete this list with different objects that he/she consider necessary.
Sleeping
Eating/cooking
Clothing
Tent;

sleeping bags/one for each person that goes on the trip;

some pillows and blankets;

sleeping pad/the same, one for each person (it can be replaced with a mat, but in this case you will need an air pump as well);

you will probably need a hammer;

something to have some shade, like a shade tarp;

an entrance mat.

propane stove;grill;lighter;

firewood;

kindling;

charcoal;

newspaper;

bowls/plates;

utensils for cooking;

plastic forks, spoons;

sharp knife;

pots/pans;

folding table and chairs;

recipients for storing the food;

paper towels;

oil, seasonings;

washing liquid for the dishes;

napkins;

cutting board;

cooler.

t-shirts;pants;socks;

good shoes/boots;

shorts;

underwear;

hat;

rain coat;

towels;

sleep clothing.

Hygiene
First aid
Others
Soap;

toilet paper;

antiperspirant;

camping shower;

personal items;

comb;

towels.

medications (don't forget them at home if you're following any treatment);

insect repellent;

sun screen;

sterile compresses;

bandages;

thermometer;

some home remedies for usual colds, sinus infections or other ailments that don't necessarily need a visit to the doctor;

sterile pads.

lantern and batteries;

water filters;

backpack;

camera with extra batteries;

sunglasses;

ropes;

survival strap;

fire extinguisher.
This list may be followed for the camping trips where you go by car and you can carry all the stuff. Things change if you go hiking. In that case your luggage has to be much lighter. Take only your tent, sleeping bag and pad, few clothes, cold food that is not perishable, lantern and batteries, water and survival items. Check out our reviews of the best camping chairs to make your stay more comfortable.
Camping tips & tricks
If you are a beginner in camping you will certainly discover many new things in your trips. Then you will be able to decide what camping style suits you best. Meanwhile take a look at some tips & tricks from the most experimented campers.
Choose the perfect tent
Getting a great tent is a difficult part of going camping. You must take into consideration a lot of variables.

Weight – if you travel by car and you want to spend your holiday in a camping, you may choose what kind of tent you want. But if you plan on going hiking you have to look at ultra-light tents, the ones you may carry with you.
Space – make sure that you buy the tent for the actual number of persons that will sleep in it. Four persons will not be able to sleep in a 2-person tent. Generally, a family with 2 small kids will be comfortable in a 3-4 persons tent, but 4 adults won't. Think about your backpacks, too, if you're going hiking. They must fit in, you can't leave them outside.
Weather – if you're planning to camp in some rainy areas, buy a tent with a full rain fly and with a ground sheet that can handle a significant amount of water.
Shape – you may choose between tunnel-shaped, dome or cabin-style.
Features – pay attention to the setup ease, doors, vestibule, height and head room, pockets and gear loft.
Get a good sleep in your tent
Check the weather before leaving home – this will help you get the proper tent and sleeping bag
Choose a good sleeping bag – make sure you get a bag which is appropriate for the coldest weather you're going to experience in your trip
Buy a good sleeping pad – it may keep you warm and comfortable. If you go there by car, you may also take an inflatable mat
Choose your camp site carefully – make sure it is flat, sheltered and not in danger of being flooded
Take care of personal comfort – bring your favorite pillow or blanket if you need them
Keep your lantern close – if you will need to go to the toilet in the middle of the night it is best to have a light near you
Keep a proper air ventilation
Spray the surroundings with your repellent before going to bed.
Choose a tent that is roomy enough for you and your family/friends that are coming with you. If you won't have enough space and you won't sleep well there are a lot of chances that you will spoil your trip.
Insect repellents
Some unwanted insects may bother you during your camping holiday, like ticks, mosquitoes, bugs, flies, spiders and so on. You should know how to drive them away. Some of them may be really dangerous: for example ticks may spread Lyme Disease, mosquitoes and flies yellow fever. It is best to prevent than to treat, so here is some useful information. For the top insect repellents you can use, see our amazing reviews to find out more.
Most of these insects prefer a hot and humid weather. Do not expect to find mosquitoes when it's cold outside.
Numerous ticks can be found near rivers, on sandy soil or where many animals are present. They prefer woods and tall vegetation.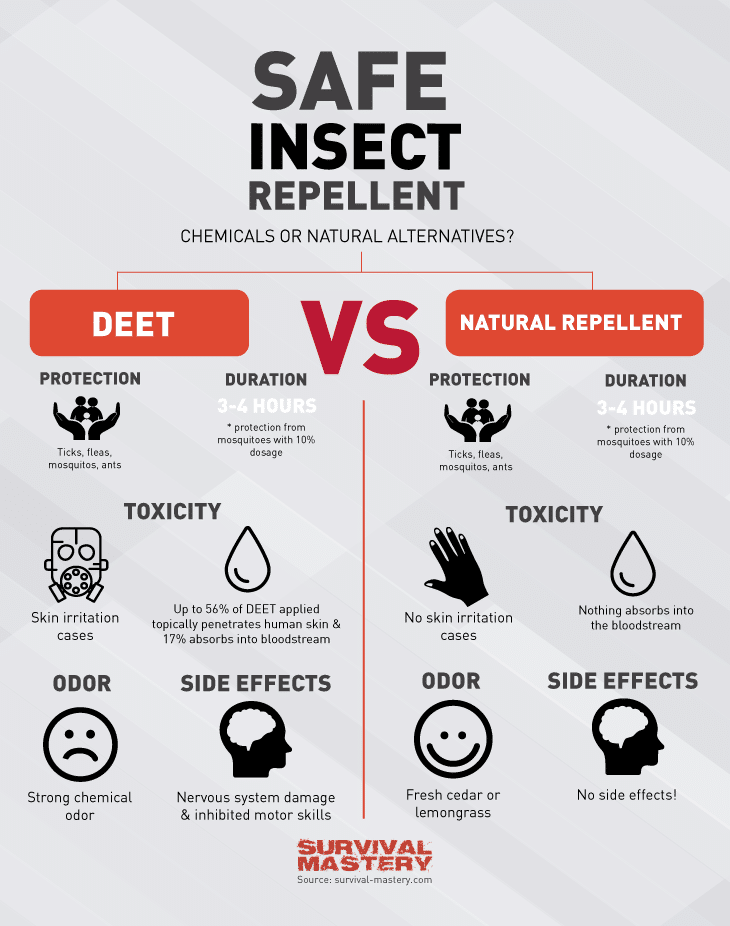 When you are on an expedition, follow these guidelines to avoid ticks:
don't wear dark colored clothes, this way you won't be able to see those small insects
use your repellent as often as you can
try to walk on the center of the path, avoid the bushes near it
do not sit directly on the ground
if it's not too hot wear long sleeves and pants tucked into your socks
check yourself and the kids for ticks after you get back from your outside trip
Amongst the fun camping ideas there is one: to create a fly repellent by placing a heavy duty plastic bag filled with water hanging near your tent. The reason is that the reflection of the light on the bag keeps the flies away. Some say that adding a penny to the bottom of the bag will increase the repelling effect.
[the_ad_placement id="in-text-2-type-r"]
For the other insects you may use homemade repellents, to avoid the chemicals that can be found in the trade ones. You may combine carrier oil like coconut, olive, jojoba, avocado with an essential oil mixture to create a healthy repellent.
| | |
| --- | --- |
| Insect repellent | Effect |
| Citronella | effective against mosquitoes, spiders, ants, flies and moths |
| Geranium | for mosquitoes and ticks |
| Lemongrass | for mosquitoes, flies and ticks |
| Lavender | for spiders, flies, mosquitoes and ticks |
| Thyme | for mosquitoes and ticks |
| Peppermint | for ants, mosquitoes, spiders and moths |
| Cinnamon | for mosquitoes |
| Catnip | it is proven to be 10 times more efficient than DEET (an active neurotoxic chemical substance that is found in many common repellents), works best against mosquitoes |
| Cedar | for mosquitoes and moths |
| Eucalyptus | for mosquitoes |
| Rosemary | for mosquitoes and flies |
| Lemon | for mosquitoes |
| Tea tree | for mosquitoes and ticks |
| Orange | for ants and spiders |
| Basil | for mosquitoes |
| Penny royal | for mosquitoes, ants and ticks |
| Neem oil | This oil comes from a tree with remarkable healing properties.  Ayurvedic medicine named it the "village pharmacy". It contains azadirachtin an active substance known as insecticidal. The plant is also antiseptic, anti fungal and antiviral (this is the reason it is very effective for insect bites) |
Waterproof your shoes
Another cool idea for camping is to waterproof your favorite canvas shoes. If you have a comfortable pair of shoes and you want to keep on wearing them, then some rain shouldn't stop you.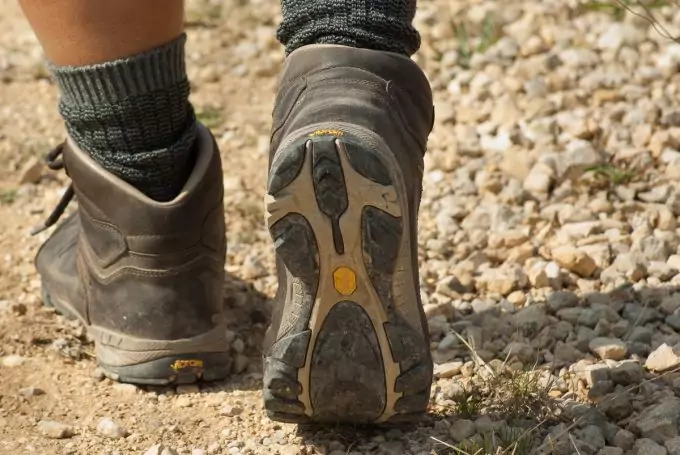 All you need is some wax and a hair dryer. Rub the wax all over your shoes and use the dryer to seal it. Let the shoes rest at least 5 minutes before wearing them. Try pouring some water over them to see if they are really waterproof. This is a very easy way to keep your shoes close to you on every weather.
Cool foods for camping
There are some foods that cannot miss from a successful camping trip:
Rolo marshmallows
Campfire eclairs
Campfire cones
Campfire donuts
Grilled waffles
Chocolate banana melts
Campfire roasted sturbursts
Campfire chip dip
Campfire roasted cinnamon rolls
Easy camping pancakes
Roast hot dogs
These are only a few recipes that can be made while you are on your camping holiday. Feel free to experience anything that comes to your mind.
Activities for kids
Children always need an interesting activity, even when they are out. Here are some things you can do with them so that they spend their time in a fun way. See our helpful article on what activities to do when camping with kids for more ideas.
Explore the surroundings
Kids usually love discovering new stuff. If they are dressed like a real explorer, they have a pair of binoculars and a notebook they will certainly be happy.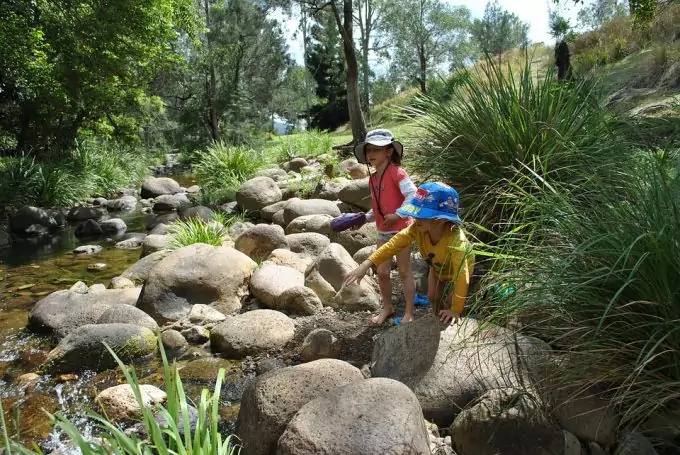 You will need two toilet paper rolls, some rope or ribbon and glue to make the binoculars. The notebook, a pencil and a book about plants will complete their outfit and the little explorers will learn a lot about the surrounding nature.
Wood buildings
Let the children express their creativity by creating different shapes and buildings using wood pieces. What they are building is not even important. You may ask them to explain to you step by step what they are doing. The greatest thing is that they are having a lot of fun.
Target practice
Draw targets on toilet paper rolls. Place the rolls on a plain surface. Let the kids aim and shoot with toy guns. Be careful they don't hurt each other, even with the toy bullets. This could be a fun activity, especially for boys that cannot separate from their pistols.
Making bubbles
Every child loves making bubbles. So, you should allow them to do this even on your camping trip. All you need to do is to take a large container filled with bubble liquid, bubble wands and the fun is guaranteed.
Reading books
Reading stories is perhaps one of the favorite kids' activities; and reading while out on a trip is much more fun. A cool idea is reading them books about camping.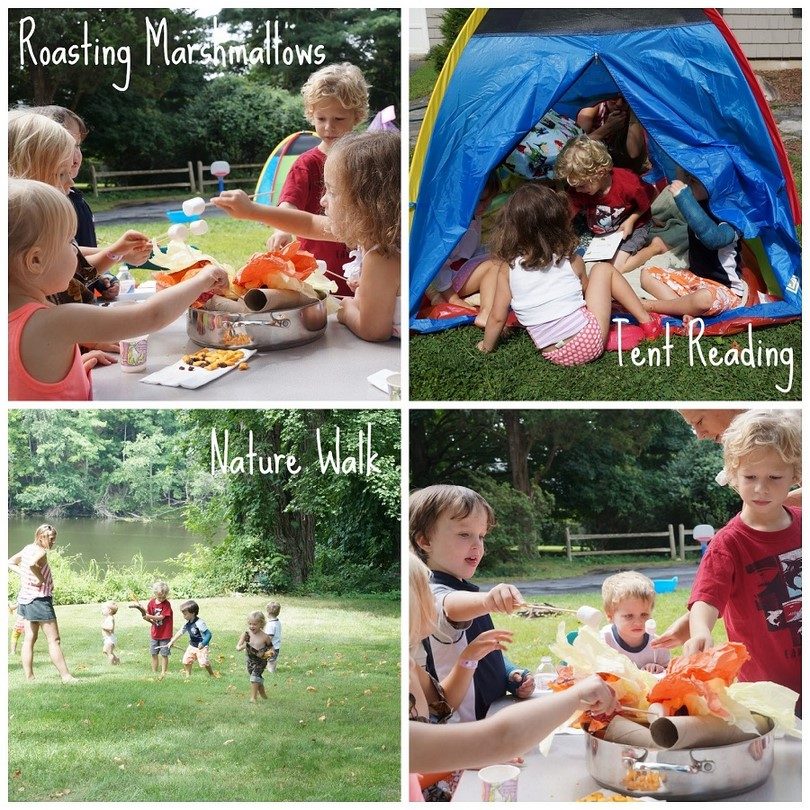 This way they may find a lot of interesting things and discover new ways of spending time on an expedition.
Ring toss game
You may play this game with rings made by the kids. Take some paper plates, cut the core, paint them and the rings are ready. Use a long cardboard tube (from paper towels for example) as the ax and let them throw the rings.
Camping games
Games can be the best part of your camping trip. There are a lot of fun games that can be played outside. You only need a little imagination and much joy.
Here are some ideas:
Jewel thief
All together
Triangle tag
Jousting camp game
King frog game
Human pinball game
Whoosh ball game
Wanna buy a duck? game
King frog game
Bippity boopitty boo ice breaker
Flip the bird game
Giants, wizards and elves game
People to people ice breaker
Check all the videos above for great ideas.
No competition games
You may also play some games just because they are fun and not for losing or winning.
Auto trip – each player gets the name of an auto part (wheel, door, car seat, etc). There is a storyteller who says a tale about an auto expedition. While he is telling the story about different parts, they get up and go after him. At some point he shouts "Blowout" and each player must hurry to sit down. The player who doesn't manage to sit becomes the storyteller.
Ha ha ha – all the players lie in a circle. One player's head sits on the others' stomach and so on. The first player yells HA and the others follow him clock-wise. This way the head jumps on the other player's stomach. The second turn everybody screams HA HA and so on until you may reach 10 HA. Usually everyone is roaring with laughter by the time you get there.
[the_ad_placement id="in-text-3-type-r"]
Radar game – everyone stays in a circle. In the middle place one chair and one of the players sits down with a scarf over his eyes. Place some keys under the chair. Some other player must try and get the keys without making noise. The person from the chair should try to guess where this player is coming from and point to him. If he is right the player will get on the chair. If the player manages to take the keys then the center person remains the same.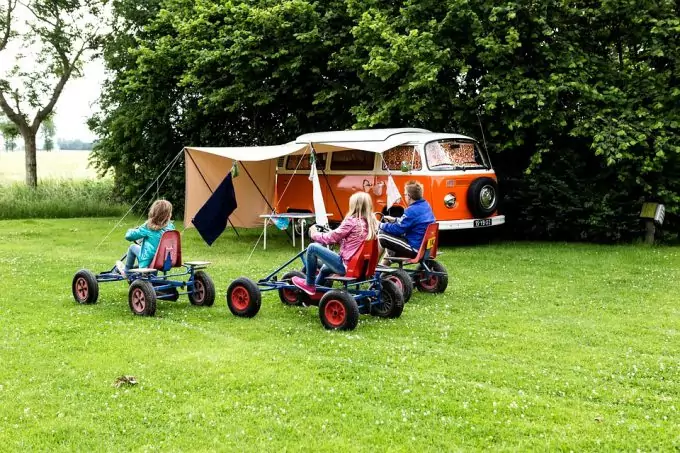 Camping is fun and it may be cool, too. There are a lot of reasons to go camping: discover the nature around you, escape from the daily routine, spend quality time with your family, learn how to "survive" in the wild, cook outside, spend less money than on a 5* vacation and you may also take your pet with you.
You will certainly fall in love with camping after your first trip. You will discover that you don't need Internet to be happy and you will be able to actually see the stars. This is not possible in a big city where there are so many lights. But out there you will see the sky full of stars and you will realize that it is one of the most relaxing activities that exist.
Watching the sunset and sunrise is another pleasant part of a camping trip.
An evening by the campfire listening to your friends playing the guitars makes it all worth.
So, to summarize, some of the best holidays can be spent camping either you go to a place that has all the necessary utilities or you choose a wild area to place your tent. In the wild you will feel more connected to Mother Nature and this will keep you away for a few days from your loaded city life.
Go camping and don't forget all the essentials you need so you can fully enjoy your holiday.
To find out what basic things to bring to your camping trip, check out our piece on this important topic.
Some of the links in this post are affiliate links. This means that if you click on one of these links and make a purchase, I earn a small commission at no extra cost to you. Also, as an Amazon Affiliate, I earn from qualifying purchases. If the information in this post has been helpful, please consider purchasing through one of the links in this article. Thank you.