Finding the best fishing reel is not as easy as it might seem, especially if you are a beginner in the world of fishing and fishing equipment. Many reels look alike and have similar or the same features, at first sight, so you have two choices: try dozens of different types of fishing reels or read our reviews to find out which types made it to our top picks.
See also: Best Fishing Rods: Having The Right Tools Can Make A Difference.
While considering which reels would be the best to put on the list, we were paying attention to reels' design, functionality, price, availability, and other features that can determine which one is the right one for you. So please look at our list and find out which are the best and why.
Shimano Stradic CI4
The satisfied customers' reviews, hopefully, 100% honest, Shimano Stradic is just the perfect fishing reel for anyone out there, especially for anglers who like to use their spins very often as one of the Shimano Stradic's main traits is durability and lightweight design. This is probably the best combination when it comes to fishing for hours and hours a week.
As holding a reel can be pretty unpleasant after a long time of using it, especially for more than several hours in a row, Shimano decided to make this reel into a real treat for passionate anglers.
Besides resembling the classic reels, this reel has a modern design that looks sleek and aesthetically appealing, perfectly describing its features and giving you the right reasons why you should own this beauty. Shimano Stradic might be every fisherman's dream.
So what is the catch if Shimano Stradic series CI4 is perfect? That's a fair question as nothing is ever perfect, and in this case, the deal-breaker might be the price that is everything but low and affordable, as opposed to pretty solid reels you can get at prices from 15$ to 40$. The catch with reels ranging from 15$ to 49$ is that those are not Shimano Stradic.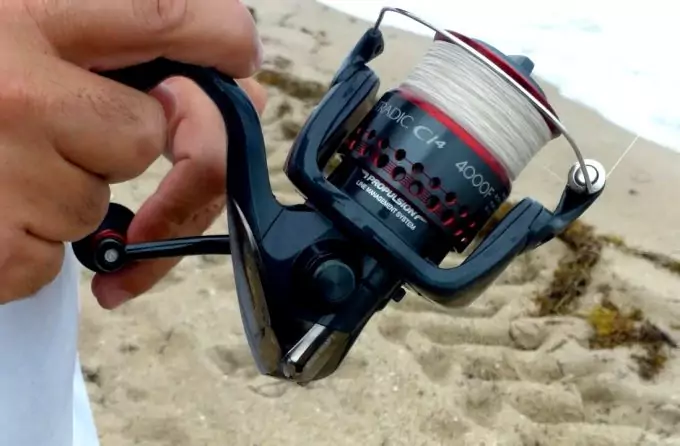 If you are willing to invest in one of the best and the most popular reels there is on the market, then you might consider buying Shimano. Talking about getting what you are buying, this reel is worth every dime invested as it is easily operable, solid, and strong, but at the same time sleek, smooth and light-weighted – it will make you want to fish for hours only so you could hold it.
Pros: Sleek and smooth design, solid, firm structure, and light-weighted structure will make you want to own Shimano Stradic and use it forever. The best thing is that it will last for the years to come, and it does a great job casting on long distances.
Cons: Shimano's price might be a deal-breaker for you if you are not ready and determined to spend over 200$ on a reel. Many buyers claim that they were considering giving up on buying the revolution because it was too pricy, but once they've made up their mind and bought it, they didn't regret it.
If you like this product, you can find and check its price here.
Abu Garcia silver max low profile reel
Abu Garcia is a solid ground choice that allows you complete control over your fishing rod. Furthermore, this fishing reel is by far one of the best types of reels there is at the price you are purchasing (the price is almost four times lower than the price of the Shimano Stradic reel), so it won't even hurt to try it out yourself if you like: most buyers admit that they decided to go for Abu Garcia Silver Max because this reel seemed to be one of the most affordable products on the market despite its great features.
The features that will make you trust this reel are ball bearings made of steel for complete reliability, light-weighted construction for easy grasp, and enjoyable fishing time. Furthermore, the revolution is made of graphite which affects its weight to be light while not affecting the durability. As a result, the Abu Garcia Silver reel has long durability, as confirmed by dozens of satisfied buyers and users.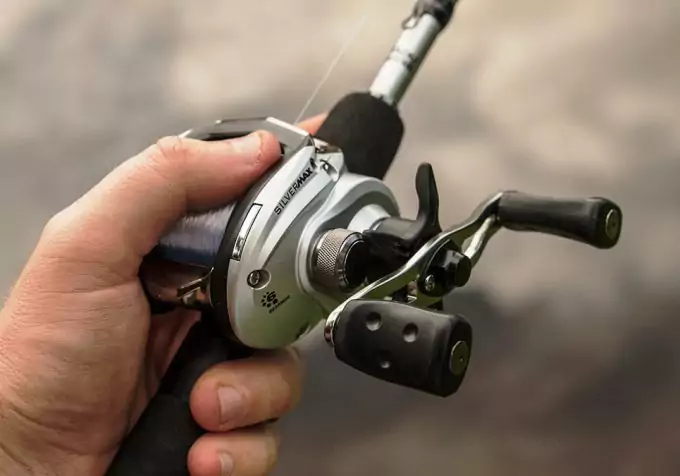 One of the features you will also most certainly like is the brake that will allow you to have more control over your fishing rod. Beginners and experienced anglers will find this reel enjoyable as it is built to fit smoothly due to its ergonomic design.
Abu Garcia fishing reel is also really proud of its bearing system that enables smooth operating and sleek retrieves as it has an anti-reverse bearing. With its low price and availability, what more can you ask for regarding fishing reels?
Pros: Extremely affordable, ergonomically designed, smooth controls, flipping a switch and, anti-reverse bearing. All in all, great reel at its price. Even if the price were a bit higher, it would probably be worth the money you paid.
Cons: Some customers claim that the flipping switch will be the first to go off if used more often and over an extended period.
If you like this product, you can find and purchase it on Amazon.
Pflueger President spinning reel
As we think the ergonomic design and lightweight construction are essential, we are listing types of fishing reels with these exact features. Don't get fooled by President's low price, as this fishing reel has some fantastic features that will make you feel like you've got yourself a great deal.
As far as the size is concerned, if you are used to handling larger reels, you will probably have trouble getting used to this one as this Pflueger's model is small-sized, which is perfect if this is exactly what you need.
Due to its small size, the President fishing reel is also light-weighted, so you will be able to operate it for hours and often without feeling too much pressure. However, you might want to choose one of the previous President's models because this model has no spare spool, although it has been improved. If this is a deal-breaker for you despite having improved and light-weighted reel foot, also enabling you to drag smoothly and with strength, then you might as well return to the top of our list or continue reading further through our top picks.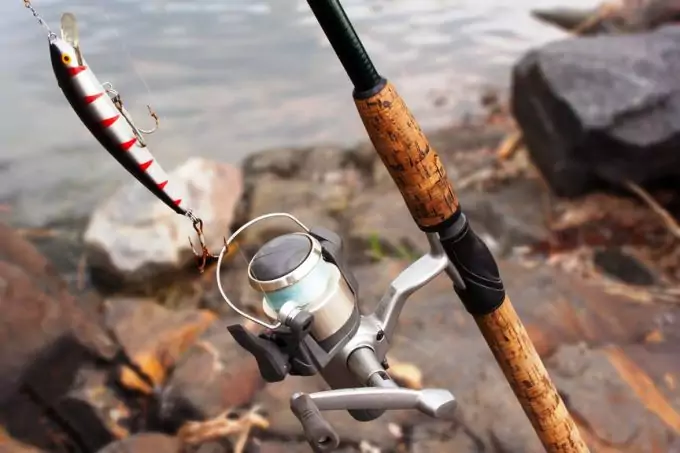 Another thing that seems to be a common problem for more than a few buyers is that the reel might get broken quicker than you would presume it would. Unfortunately, it appears that a light-weighted design comes with the price of having your reel foot broken pretty quickly.
Pros: Light-weighted construction, solid and smooth drags, and more than affordable price. There are also significant improvements in oppose to previous versions of this type of reel.
Cons: There is a strong possibility that you will need to buy another reel as it turns out that some buyers had a bad case of broken reel foot.
If you like this product, you can find and buy it here.
Lamson Konic II fly reel
To start with analyzing the price of this reel: the fact is that Lamson has even more expensive reels, so this one is made to combine some high-quality components with other less expensive parts that are cheaper only because they had been manufactured overseas. However, high-quality ingredients and finish manufacturing are all "Made in the USA."
If you are ready to invest over 100$ in the fishing fly reel, this type of reel certainly justifies the money spent on it. It has a solid roller clutch made of stainless steel, stable and reliable body construction with a conic drag system you can trust not to fail you; and last but not least – we chose another light-weighted reel for your maximum comfort.
So what is wrong with this reel, and is there anything wrong at all? According to all reviews and feedbacks that can be found online – no, the revolution is perfect.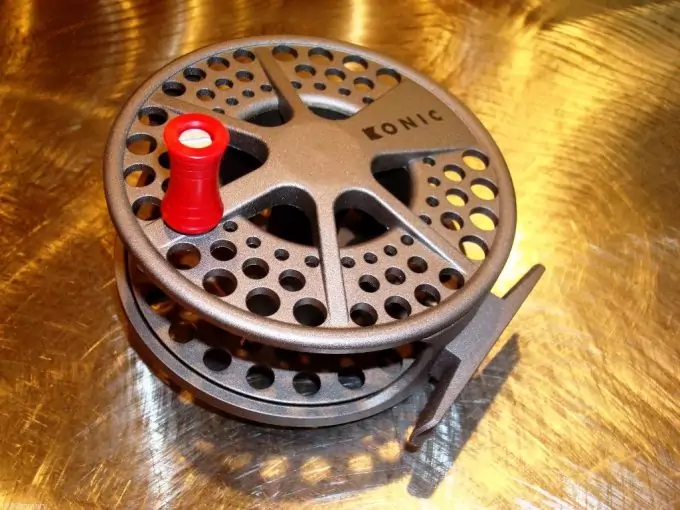 Lamson Konic Fly Reel is practically indestructible, easy to operate, and comfortable to hold and use with great features, which makes it worthy of every dime you spend on it. It's a pretty fine choice for beginners and experienced anglers, so if you are ready to test those reviews for 100+$, you are probably on the way to finding your new fishing friend.
Pros: Smooth controls, light-weighted, substantial drag enabled, and more affordable than other Lamson reel models using the same high-quality components.
Cons: Maybe 100+$ is more than you are ready to pay for any reel, so that the price might be a deal-breaker. Other than that, there are no known bugs or malfunctions in design and functionality.
If you like this product, you can find and check its price on Amazon.
Muzzy XD bowfishing reel
This entire fishing reel is made of stainless steel, which already speaks a lot by itself. However, if you are more of a bow fishing fan, you will probably want to have this beauty as it will allow you to sit back and relax.
There is a catch, though, that is if you want to experience laid-back bow fishing – to use this bow fishing reel, you will need to have or additionally purchase a reel seat, so you would be able to mount the bow and start your fishing adventure.
However, if you are experienced in bow fishing, you probably already have a reel seat and the rest of the equipment you need, so that wouldn't represent a problem. And what about Muzzy XD features? It has double shaft bearings for maximal security and strength, allowing you smooth operation and sleek drag with an automotive disk drag feature. All in all, pretty solid and reliable bow fishing reel.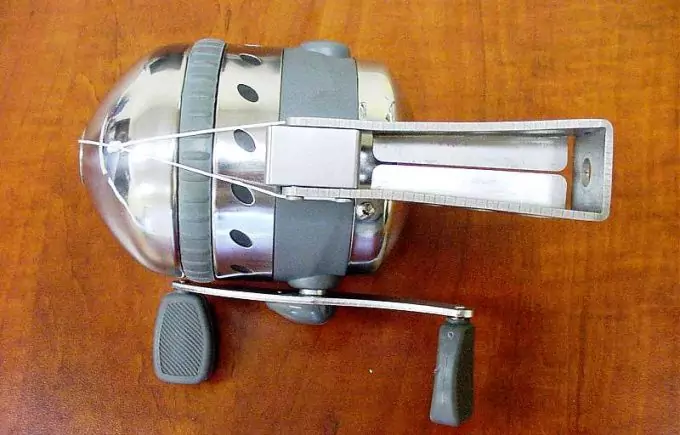 Now, as with any reel, there is a potential deal-breaker: apparently, it has already happened to some customers that the line they are using gets torn, which is extremely dangerous as the arrow tied to it may come back to you like a boomerang. However, despite these testimonies, the manufacturer claims that the product is 100% safe for usage.
Are you ready to risk getting the line potentially jammed over a few great features and affordable prices? That is the right question to ask yourself before you decide to go for Muzzy XD. However, it would help if you had in mind that other users claim they are not experiencing those accidents.
Pros: Strong stainless steel shaft body and affordable price with what you get for the money paid.
Cons: You need a reel seat to mount it, and in case you don't have it and decide to go for this reel, you will have additional costs to count in. Another deal-breaker might be that some buyers claim that the line might break, which is pretty much unsafe.
If you like this product, you can find and buy it on Amazon.
Penn Battle II spinning
Penn Battle spinning reel has a body made entirely of metal with an extraordinary additional plate designed to keep the line aligned, and in the place you want it to be. This feature makes Penn Battle extremely precise and perfect for investing in.
It is pretty easy to operate and use; beginners and more experienced anglers will enjoy using it. No matter what fish is your favorite catch, you will be able to drag even the heaviest loads as Penn Battle is intense and made to operate and work under tremendous pressure.
If you've had problems with slipping lines before, your pain is now gone with Penn Battle, as its design has an aluminum spool that comes with Super Line that is precisely the feature that will prevent your line from slipping as it is secured with a gasket made of rubber.
Smooth retrieves are enabled by a balanced rotor, while seven bearings made of stainless steel are features making the reel ground solid, solid, and reliable.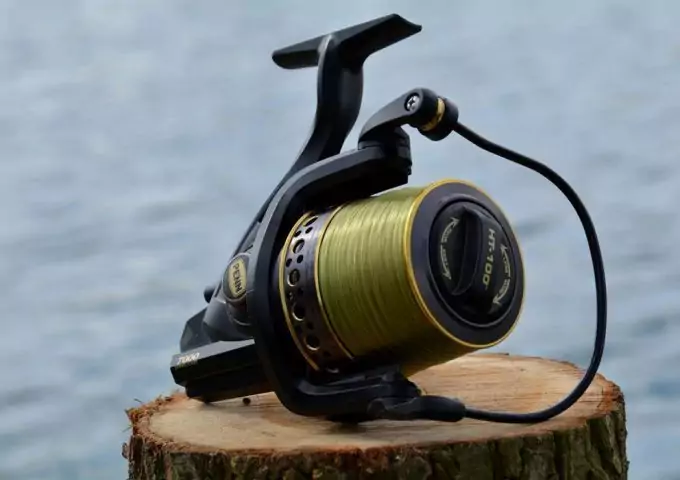 Drag washers will make your drags smooth regardless of the load weight, and the stainless steel shaft will add more support to the construction of the reel body. We hope we didn't forget to mention more features as the features listed are everything you need for smooth fishing.
The price for this reel is average on the market, so it's not as low, but it's not too high either, so we might consider this reel to be pretty much affordable. Reviews and feedbacks are all flawless, with satisfied customers claiming that you are purchasing a long-lasting product worth every cent you are investing in it.
Pros: There are many improvements compared with other types of reels available on the market. Stainless steel shaft, entire metal body, great features for additional strength and maximal precision. All in all, a perfect fishing spinning reel.
Cons: Could it be? Have we found one fishing reel that has no cons? It's surprising, but it seems like it just might be true.
If you like this product, you can find and purchase it on Amazon.
Okuma trio ladies eddition
Well, well, it looks like there are many ladies fishing and interested in this sport after all, as Okuma came up with their lady edition that has become a trendy choice among ladies. What defines it throughout the first impression is the pink color, of course.
So as we can all notice at first sight already, the styling used for the Okuma Ladies edition design is flawless, and all lady users agree. We have to admit that the looks in the first place made us put Okuma Trio fishing reel, but as we've supposed, there is more to it than just great looks.
Okuma Trio has an advantage if the ladies are interested in fast actions where speed could determine if the catch is yours or stays in the water. Due to the Crossover platform with Trio High-speed gear spinning reel, speed actions are enabled, making this reel a keeper.
Other features are pretty much the same as at different types of reels: you have steel shaft (stainless as usual), reliable, strong reel body, and light-weighted design. However, if the speed makes your catch worth your time, this reel is the right reel for you as it has a quick ratio with picking up more line than ever, faster than any other reel previously listed.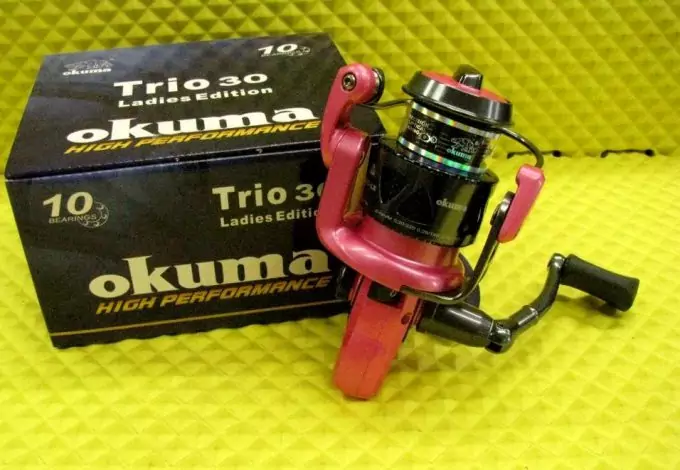 And the price? More than affordable, especially as you are getting a high-speed ratio and a great-looking styling.
Pros: High-speed Trio feature, more line is being picked up in less time, and great looking styling that any lady would find appealing. The price is also very affordable.
Cons: Some users claim that as you buy a Ladies edition, you will not get a six full speed as with a regular edition: you will get five rates. Ladies love their Trio High Speed at the whole level of 6, so why cut it to 5?
If you like this product, you can find and check its price here.
Zebco 33 authentic spincast reel
We thought it would be great to find the extra reel (double extra), extremely affordable and cost-effective, so we've run across Zebco 33. Can you guess the price? It's just a bit over 10$, yes! And if that is not affordable, we don't know what is. But how come this reel is so cheap?
Does that mean that there is something wrong with it? Actually, no – everything seems to be perfectly working, although we were also puzzled.
When it comes to features, expect old-school fishing style revived and refreshed with a couple of new features, although the design is not as fancy as other reels available on the market. Despite that, you can still trust its quality as Zebco offers reliability, proven quality, and strength.
The line retrieve now improved with Zebco 33, and the casting range has gotten better, too. As a result, you practically get everything you need to purchase a solid good, and reliable fishing reel.
You will also get stainless still covers as the design has been improved with stainless steel balls, rubber knobs, and micro drag adjustment; those features make Zebco 33 one of the best, more improved Zebco series is the perfect investment for the price you are paying. Even if you don't like the reel, after all, you will not be losing much as the price is as low as it gets.
Pros: Improved features and design. You are getting one of the most famous fishing reels at a very affordable price, so even if you decide to buy to try it out, you have nothing to lose.
Cons: Although we recommend trying it out yourself, there might be more modern and advanced designs on the market that will make you pass Zebco's offer.
If you like this product, you can find and buy it here.
How to choose the right reel?
Choosing a fishing reel doesn't seem as easy. Mainly because there are so many different types of spins on the market. What to do to ensure that you get the same fishing reel you need?
First, consider your personal preferences, paying attention to the type of reel you need in the first place; are you enjoying fly fishing, bow fishing, is speed playing an essential role in your fishing sessions or are you instead of looking for a regular spinning reel? Then, you can check out our article on the top baitcasting reel in the market for more convenient options.
Once you determine exactly what type of reels you need, your job should immediately become a lot easier, plus you can always take our word and consider purchasing one of the reels listed above. Another thing left to be determined is your budget: how much money are you willing to spend on buying the best reel there is?
This preference should also significantly narrow down the choices available. Remember that the most expensive is not always the best, so don't be afraid of trying out more affordable reels. After all, the most important thing is that you are enjoying fishing with ultimate comfort, having a functional and comfortable fishing reel in your hands.
Don't forget to read our piece on how to get a fishing and hunting license before you embark on your next trip.
Some of the links in this post are affiliate links. This means that if you click on one of these links and make a purchase, I earn a small commission at no extra cost to you. Also, as an Amazon Affiliate, I earn from qualifying purchases. If the information in this post has been helpful, please consider purchasing through one of the links in this article. Thank you.