A hunting trip is often like a vacation and you must take days from normal activities. Even more, elk hunting is among some of the most challenging hunting processes as they usually live in wilderness or even nature preservers, which make tracing of these animals harder. These animals are members of the deer family; however, they are bigger and their size makes them tougher to kill when compared to other game. This is an interesting activity defined by the gear used, physical conditioning, mental attitude, and the general preparation involved.
[the_ad_placement id="in-text-1-type-a"]
You can hunt the easy way or the hard way which means that you will have to penetrate through forests to unearth where these beautiful creatures live. The easy way can be anything from glassing, stalking and calling among other tricks.
Regardless of the history of these animals, the bottom line is still the same. You still need to hunt hard and smart to be successful or you might simply get lucky. This article goes deep into this activity and describes tips that will help you on certain hunting aspects.
Elk fact explained
The elk also referred to as wapiti is among the largest deer species across the globe. The animal is considered one of the largest mammals in Eastern Asia and North America. This deer species is native to these two regions, but they have been introduced and adapted well in countries such as New Zealand, Australia and Argentina.
They are vulnerable to several infectious diseases, which can significantly be spread to livestock.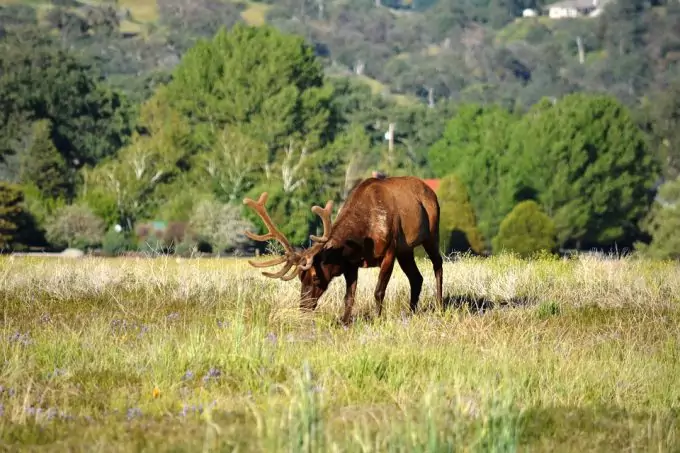 Now, let's see some basic facts about these animals that will help you become a better hunter.
The behavior
Normally, adults live in single-sex gatherings for most times of the year. When it is mating time (the rut) mature bulls emerge to compete for the cows' attention. In most cases, rival bulls will bellow, walk back and forth and parallel each other in the attempt to challenge opponents.
These kinds of activities allow fighting bulls to assess each other's fighting prowess, body size and antlers. Bulls have loud vocalization, which constitutes of bulging. Usually, cows are attracted to the bull that bulges the loudest and more frequently.
The reproduction
The animals' reproducing season starts in August and runs through October. The mating period is commonly referred to as the rut. A feature unique to this period is that a mature bull has the tendency of gathering harem of females to mate with. To maintain leadership of the harem, the dominant bull will have to fight other bulls in the quest.
A veteran bull can gather from twenty to sixty cows in a single harem and young bulls can potentially be invited to ride along with the herds. However, they will not be accepted by females, not until they are two to three years of age. Normally, a female's gestation period is approximately eight and half months.
Migration & diet
Elks truly have deer instincts, considering that they migrate accordingly. During spring, mountain species journey into zones of higher altitude. They do so in the attempt of following the opposite direction and retreating snows in the fall. They prefer sheltered valleys and wooded areas for maximum shield from the wind, during winter.
Unlike their mountain counterparts, Roosevelt species are non-migratory because of less periodic variability of food bases. These animals are ruminants and they are primarily grazers and browse as well.
They tend to feed during morning and evening hours. In between the feedings, they will seek shelter to digest meals. Their diet ranges from tree sprouts and forbs in summer, tree bark in winter, and grass as a staple supplement.
Elk habitat
The key feature of their habitat is the mountainous terrain. They usually prefer steep, heavily timbered areas that are frequently remote with few roads. The most optimum habitat is a grassy clearing in the proximity of heavy forests.
Bulls have the tendency of safeguarding their brittle antlers by residing in open country during summer. The rest of the year will find the animals situated in heavy forests, which provide them with security from hunters and also get shelter from bad weather. They will rarely roam far from dense cover, not unless it is winter.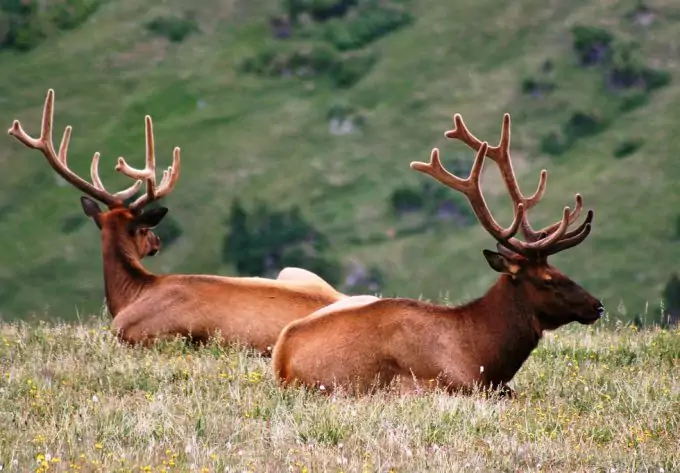 Roosevelt elk reside in the thickest timber, mainly steep rain forest. Such environs are unbelievably thick that it is virtually impossible for hunters to go through without the help of a machete. The unique cover is defined by a variety of evergreens, such as hardwoods, pines, spruces, hemlocks, cedars and firs.
The cover's undergrowth constitutes of shade-tolerant saplings, ferns and some unique berries species. Rainfall is usually unwarranted and the fog is always present for the most of the year. With such a descriptive habitat; it is without a doubt that hunting these animals is a serious task.
The best Elk hunting tips
Field judge a bull wisely
If you're looking for a nice wall trophy, you need to be quick when judging the quality of a bull's antlers before taking your shot. There are three basic ways of doing this. Firstly, count the points – a good trophy will have at least six points on either side. Secondly, estimate the length of each antler's beam and thirdly, ensure that the brow tines of the bull reach out over its muzzle.
Don't be spotted twice in the same spot by your target
You should seize any movement if your target unexpectedly stops chewing its cud to state at your position. This is regardless of how obstinate the position might be, and you should remain stationary until your target turns its head away. However, if you cannot remain motionless after being spotted because of the awkwardness of your position, you can opt to assume a more comfortable position by lowering yourself to the ground.
Bow shots can only be made on one spot
This is one of the most important elk hunting tips to remember if you are using archery crossbow. This is so since there is one proper position to shot. According to experts, the following targets are not ethical: shoulder shots, neck shots and any other target.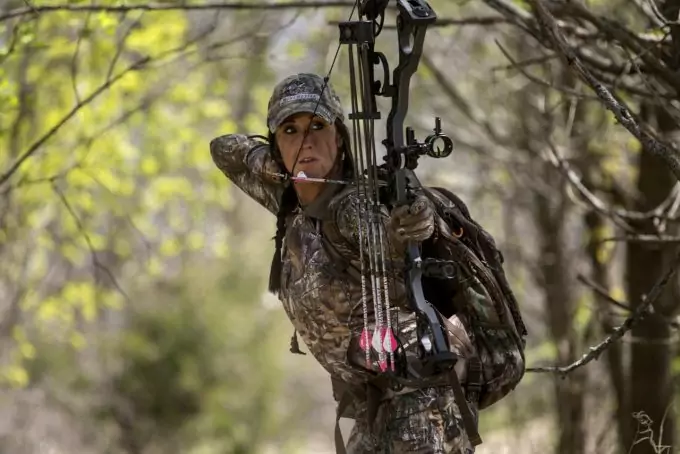 The best place to shoot and kill the animal the right way is a shot aimed directly behind the animal's shoulder. This will perforate its heart and/or lungs.
Do not use your rifle scope to spot a potential target
You should not attempt to use your rifle scope to spot a target when hunting in big country. Instead, you should use your spotting scope or binoculars to single out movements in faraway outback. The risk of using the rifle scope to spot targets is pointing at a different object altogether, such as your fellow hunter. For the best shotgun scope, see our article review on the topic.
Practice long-range shooting prior to a hunting session
You should know that long-range shooting is a must-have skill when hunting in the wide open country. You should be comfortable taking shots of three hundred yards and beyond. Make sure that you use your hunting rifle when practicing; this will ensure that your long-range shooting is precise and less problematic. In fact, the probability of hitting vital organs will be high.
Set up an afternoon surprise attack
You should not give up on a herd when you spot a target feeding in a clearing early in the day. A herd leaves the fields to bed down in cover during the day. They will return to their exact feeding place in the late afternoon. You can; therefore, set up a surprise attack in the middle of the day.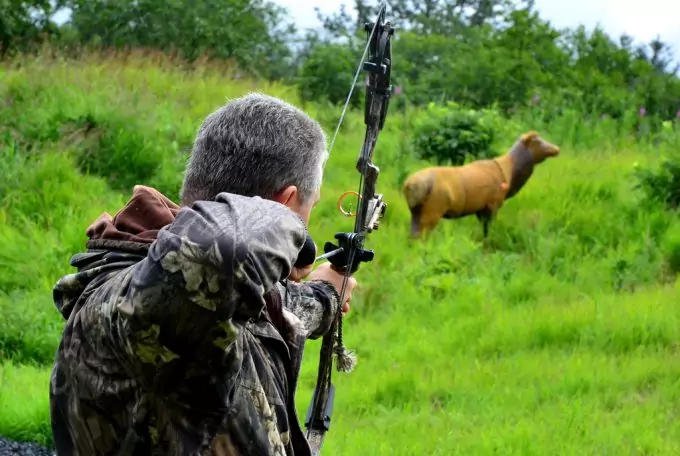 Just make sure that you are well-positioned behind a barrier at the edge of the clearing. Do not use the same route they took, since they will use the same route to return to their initial position.
Position the decoy downwind
Once you have accessed the food source early in the morning, go ahead and position your decoy downwind from where you anticipate the bull will enter the open land. Ensure that your decoy is visible, but it should be within shooting range. It is advisable to spray some fragrance in the air. Always position yourself at least twenty yards downwind of the decoy.
Common decoy mistakes to avoid
Decoys will normally bring bulls into the shooting range while looking for the source of your calling. However, they can significantly warn away bulls if not properly used. The mistakes to avoid when setting up a decoy include: failure to wear gloves when setting up a decoy; pour camouflage; and placing a decoy in the middle of a trail.
You can spot late season bulls from a higher elevation
You should definitely add this tip to your list of elk hunting tips. Chances are that you can find older bulls at higher elevations late in the season.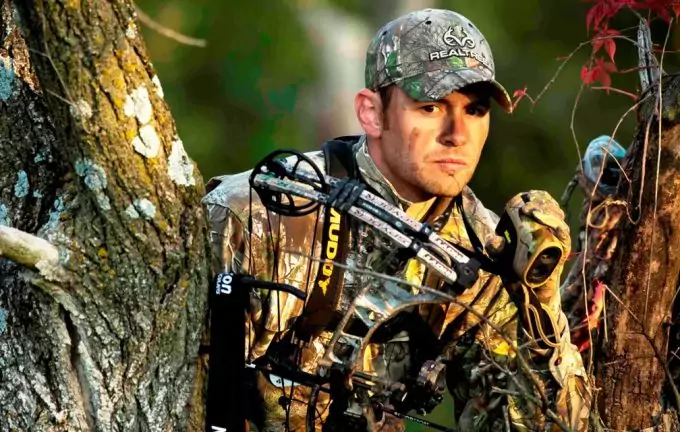 From higher elevations, the bulls may be far from the rest of the herd. Therefore, you can glass for them from below. Make sure that you pattern where they feed and rest and set up a stalk.
Change an advantage position to fully scope an area
You should not hastily dismiss an area as empty if you do not spot any target from a specific advantage point. Try as much as possible to scope an area from a number of vantage points. This is one of the most useful elk hunting tips, because changing vantage points increases chances of spotting a target.
Hunting essentials and gear
Success in hunting these creatures requires you to be fully prepared as far as hunting essentials and gear are concerned. There are various essentials and gear that you need to have, including: cloths, food & water, meat care, overnight gear, and hunting gear.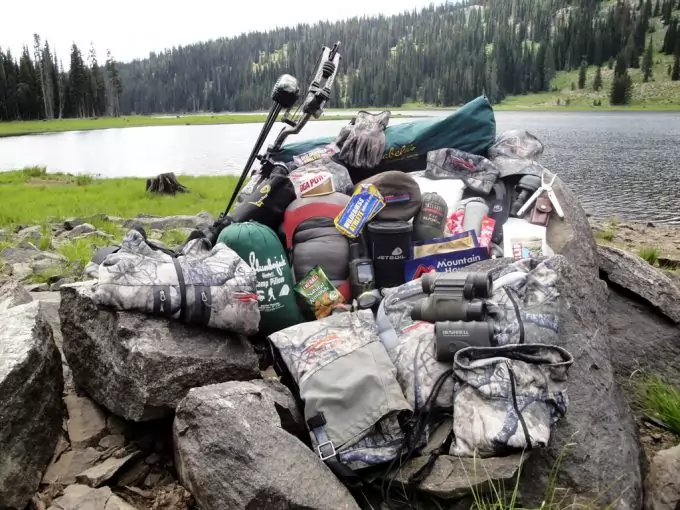 Overnight gear include: tent/bivy for shelter; sleeping pad and bag; and toothpaste and brush. Meat care include: cooler, sharpening tools, processing knives, game bags, and Paracord.
Food & water essential include: water bottle, energy bars, water purifier, trail mix, instant oatmeal, and summer sausage, stove with fuel, aluminum cooking pot, MREs, and performance supplements. Clothes, including: boots, gloves, socks, sock liners, balaclava, hat, base wear, underwear, and rain gear.
Hunting gear:
Big game decoys
Outfitter camp
Black powder
Lights
Optics
Hunting rifle (full package)
Ammunition
Archery
After the shot
Knives and tools
Survival navigation
Hunting footwear
Some of the best hunting gear accessories you can buy
Montana Decoy Cow Elk 1
This is one of the most renowned decoys you can buy as a hunter. This unique decoy works perfectly fine during any part of the season and across elk country. This is an easy-to-use and effective decoy, due to its unique design that is defined by a 12 by 12 inch carrying package and an actual photo that mimics ultimate realism.
You will be amazed with the craftsmanship of this product. The pole sleeves are well sewn, and the poles are well designed. This product's milkshake will lure all the bulls in the vicinity to the yard.
Features
Staking poles included
Design consists of steel springs, polyester and cotton
Resourceful for all parts of the season
Exhibits ultimate realism that a bull cannot resist
Folds up to twelve-inch diameter disc.
If you think that this product could be useful for you, then you can buy it on Amazon.
Montana Decoy Miss September Feeding
Montana decoy miss September is what you need to lure hunt, particularly in late season situations or hard-hunted areas. This product is primarily designed to calm down wary bulls. The need to feed motivates a shy bull to make a move away from the rut. This decoy's design constitutes 22 by 13 inches twist folding capability and it weighs thirty three ounces, which make it easier to setup and carry around.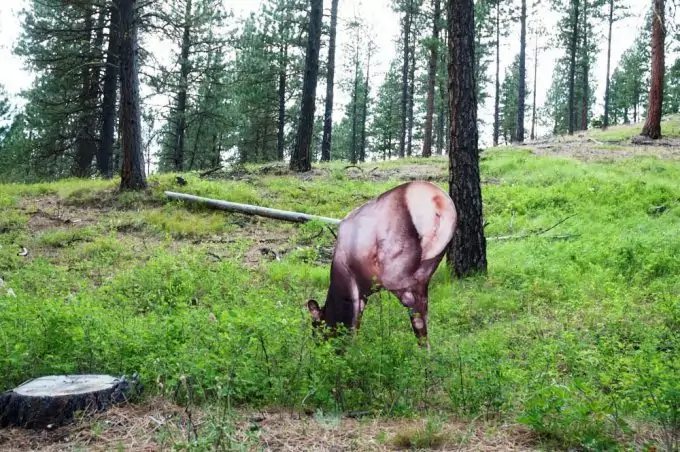 This is just the diva you need in an elk country if you are serious about hunting one down. This one will work perfectly fine on a bow hunt. The bulls will come into the call and they will get locked on to the Miss September.
Features
Weighs 33 oz.
Twist folds down to 22 inch x 13 inch.
Useful for late season and hard-hunted areas.
Comprehensive vivid image printed on both sides.
State-of-the-art poles fitted with step stakes add support.
Like this product? Then you can buy it on Amazon.
Eberlestock Mini Me Hydro Pack
This is the kind of backpack you need when preparing for a hunting expedition. It has a contemporary expansion system.
[the_ad_placement id="in-text-2-type-a"]
All you have to do is start to unzip the bag's wrap-around zipper, to release additional space. The space that will open up after unzipping can be deep enough for carrying along an A2SS scoped rifle scabbard.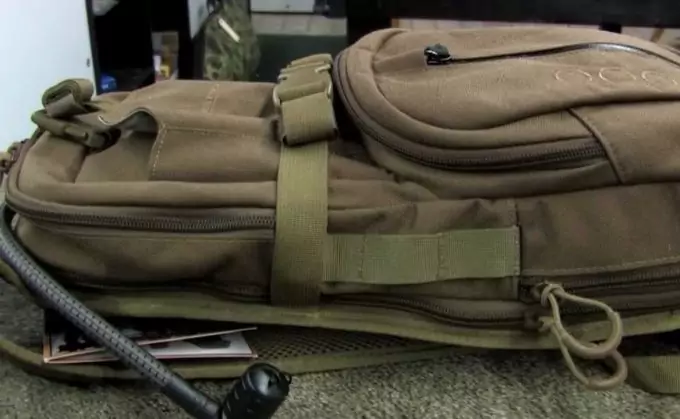 This is the kind of bag that will allow you to carry along a weapon of your choice. This is a great bag for hunting, because it has a compact design with enough space for all the necessities.
Features
Weighs only three pounds and eight ounces
Has a zip-out waist belt that zips away inside pockets
Constitutes of a hundred ounces source hydration bladder
Have 400 cu capacity in the main bag and 900 cu capacity in the deployable bird bag
Has a conventional appearing expansion system.
If you think that this product could be useful for you, then you can buy it here.
ALPS Outdoor Traverse EPS Hunting Pack
Traverse EPS is what hunters need. This inimitable pack has a modular design, which consists of an expandable pocket for holding a gun or a bow. When it is set on hauling mode, it can haul out decoys, meat and additional gear. The pack's design allows you to do what you want with the bag. It is made of durable material that does not snag branches.
The main cubicle is spacious enough for your compressed sleeping bag along with additional gear. You will love the way the bag pack opens up to provide additional storage.
Features
Vented for hauling game
Perfect for larger products (bulky clothing, camera arms and tripods)
Fitted with a padded spotting scope pocket
Has 3,300 cu main storage and additional 1,200 cu after unzipping.
If you think that this product could be useful for you, then you can purchase it on Amazon.
Barnett Outdoors Brotherhood Crossbow Package
This uniquely made archery weighs only seven pounds and it is designed to produce speeds that reach 350 fps along with 109 ft. /lbs. This is good power for a large game hunt. The brotherhood crossbow also features high-energy cam system and it installed with Barnett's ADF trigger system.
With the brotherhood crossbow, you will successfully pull down your target without much ado.
Features
350 FPS with 109 ft. / lbs.
Magnesium STR riser
Cable and crosswire string system
Pass-through fore-grip and finger reminder
Lightweight composite stock
Three, twenty-inch headhunter arrows
4 by 32 multi-reticle scope
Three arrow quiver
Nineteen-inch axle to axle.
Like this amazing product? Then you can check its price on Amazon.
Barnett Recruit Compound Crossbow Package
This is a good piece for hunters, because it is easy to handle and it produces enough speed for the perfect hunt. This is the best bow to take down a potential hunt, which is guaranteed by the 300 FPS.
Therefore, this is one of the best and contemporary archery bargains of all time.
Features
Adjustable butt stock
Climate controlled storage
Complete with quiver and three, twenty-inch arrows
User manual
Like this great product? Then you can buy it on Amazon.
Read our piece on the best hunting gear you will need for more information.
In conclusion
When hunting for elk, you should not depend on luck to be successful. Instead, you should use each and every piece of information you have acquired from our article.
[the_ad_placement id="in-text-3-type-a"]
The in-depth information provided in this document, including the various elk hunting tips should provide both beginners and seasoned hunters with enough skills beyond conventional wisdom. If you are given the choice between being good and being lucky in your hunt, always choose being good. Success when hunting these animals is highly dependent on what you know about hunting them.
Before you leave for your trip, see our popular piece on how to get a fishing and hunting license for  more information.
Some of the links in this post are affiliate links. This means that if you click on one of these links and make a purchase, I earn a small commission at no extra cost to you. Also, as an Amazon Affiliate, I earn from qualifying purchases. If the information in this post has been helpful, please consider purchasing through one of the links in this article. Thank you.