Predator hunting is an activity that has been in practice for many years. Presently, this outdoor activity has gone through a massive process to a more advanced stage. Extraordinarily great advances in equipment as well as material have been made.
Unlike before, skillfulness in the command of fundamentals deriving from practice and familiarity of this activity has been refined. This involves the increase of availability and distribution of information. You should try this unique outdoor shooting activity, because its publicity and interest has exploded.
Why hunt predators?
Predators respond to the increase supply of animals to hunt, and they not only take their share of normal targets (game animals), but they frequently encroach on non-game species including domestic livestock. Basically, predation is the biggest variable that affects the populace of game animals. For instance, bears and cougars are known to be actively involved as far as predation on elk calves is concerned.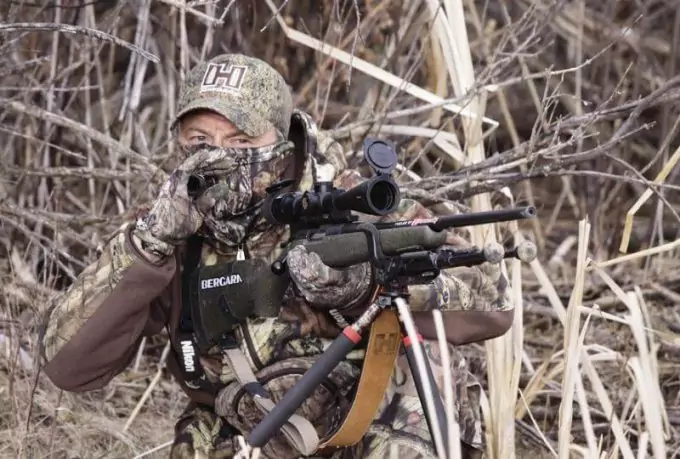 In most situations, it is extremely hard to gain access to private land for bird or big game. Therefore, pursuing predators is the most immediate substitute for passionate hunters. Hunting on animals that live by preying on other animals is one of the best ways to gain access to private lands, and usually leads to other opportunities. At the moment, you can hunt for the challenge of it instead of the meat.
Therefore, you can hunt for many reasons other than the aforementioned. Such reasons may include, but are not limited to:
experiencing nature to the challenge of the pursuit;
the quality of affording easy familiarity and sociability;
mutual enjoyment.
Basically, this is the best outdoor expedition if you thrive on matching wits with wild animals. Increased numbers of predators is also a significant reason for hunting them.
Predator behavior & type
You cannot talk about pursuing predators without knowing the difference between various species and subspecies. Most animals that live by preying on other animals not only differ in size, but also in the complex of all the attributes. There are some habitats that are largely a mixture of hardwood forests, agricultural land and river systems. Other habitats consist of open treeless grassy plain, complete with river systems, huge mountain ranges and desserts.
There are some predators that have to cover more territory to get a meal, which is something to consider as a hunter. There are some wild animals that are believed to be more nocturnal than others. This can be due to greater human contact. Therefore, expect to call most wild animals in the thrilling early morning and late evening hours. The following animals are the best options when you go hunting in the wild instead of the usual game.
Coyotes
These are America's premier success as far as hunting in the wild is concerned. Coyotes will leave a lot of signs. Therefore, it is normally easy to establish whether or not they are in the area. Your search of these animals should not be that difficult. Start your search by looking for their faucal matter along well-used trails, which they usually deposit as a territorial symbol.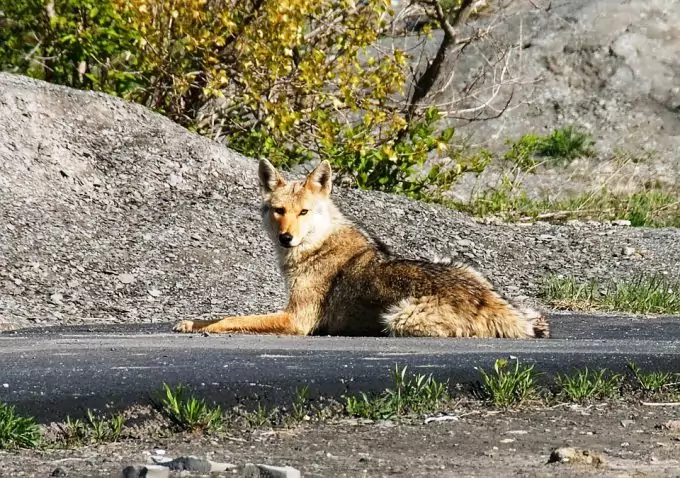 Their scat is doggish in appearance and usually tapered at both ends. Other things that you should observe on the faucal matter are: berry seeds, bone fragments and fur. This will help you to identify the animal. You can also look for their tracks, which appear similar to those of a dog, but are thinner, more tapered and shorter.
Check out our friends article about coyote hunting tips, where Shawn Harrison shares his experience.
Grizzly Bears
These are members of the brown bears, which are medium-sized. They are about seven to ten feet tall when standing up on their hind legs. These animals can weigh from three hundred and fifty pounds to seven hundred pounds. Male grizzlies are about forty percent larger compared to females. Grizzlies are strongly built with a hump of fat and muscle over the shoulder, and they have thick heads and their ears are short and round.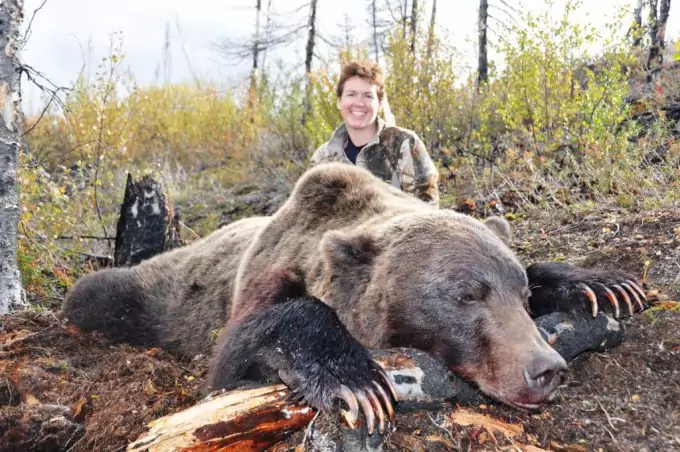 You can locate these animals in forests. They usually roam forests in search of bugs and berries among other food to fuel their large-sized bodies. You can spend long hours visually picking apart the vast open landscape searching for bears near willow thickets and along rivers and streams. Once you spot a bear, you as well as your guide, should hightail it toward a suitable ambush spot.
Mountain Lions
Also referred to as cougars, are one of the best predators to hunt. These unique marauders are one of the very few big cats in North America, and they populate a special place in the American culture. Unlike other big cats, cougars do not have special markings.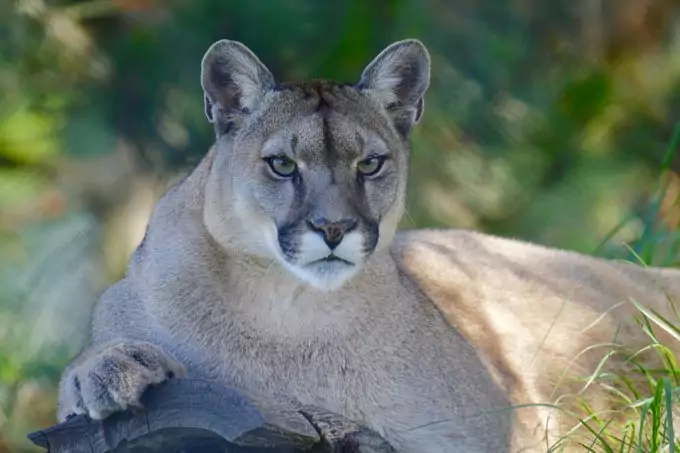 They are mainly identified by their size. As a cougar hunter, you should be concerned about the various laws that are in place before embarking on your trip.
Predator hunting tips
Your success on a hunt depends on skill or luck, and in most situations, you will be successful because of skill. If you do not have proper skills, you can spend all your valuable hours in the woods doing nothing. You can only bring home the prize if you put into consideration the following predator hunting tips.
Know when to hunt. The best time to pursue predators is during hunting season, and you will certainly do not want to hunt outside the season. Understanding the best time of the year to go searching will provide you with valuable perception into predator behavior. This will put you closer to the prize. In most cases, the period that is best for this activity is centered on the breeding season.
Wear the correct attire. You need to know what to wear so that you do not become the hunted while out in the woods. For instance, in the United States, each State has an expected amount of bright orange that hunters are required to wear. You can wear anything that provides some resemblance of a pattern in order to blend in with the woods. Your outfit choice should not just camouflage you, but offer you a vantage point over your target.https://survival-mastery.com/reviews/best-rangefinder-for-long-range-shooting.html
Therefore, you are better off buying a killer pair of binoculars, which will help you detect a predator before it can lay its eyes on you. Do read our reviews of the top clothes for hunting to ensure your safety.
Licensing. Hunting laws are different and your driving license does not usually count. Therefore, do a detailed research to understand the regulations of your country/state in order to get an idea of the licensing requirements. Your weapon of choice will determine the kind of licensing you need to have.
When purchasing a license, you need to consider the following: the type of predator you will be hunting, predator licenses, and general requirements. In most situations, a general license is accompanied by several specific licenses. Do read our article on how to get a hunting license to help you.
Regulation. Most countries/ states will hand over a copy of the regulations when you are provided with your hunting license. As far as regulations are concerned, you need to look out for the following: the days that are legal for your license; what time of the day is acceptable for you to hunt; is your weapon legal with respect to your country's or state laws; how many predators are you allowed to kill per weapon; how do you report a kill; and how much blaze orange are you expected to wear. The above mentioned are among the various points that you will need to become familiar with in order to be on the safe side.
Are you prepared when going in? Your first consideration should be your safety, particularly when shooting predators. There are some things that you must always consider before embarking on your quest, and they include the following: knowing your physical limitations; ensure that someone knows your plan; know your area of choice; take your supplies along; do not go out there while drunk or on drugs; and always have a guide or a hunting buddy.
You should have good knowledge of the terrain and how it may significantly affect your capabilities. Make sure someone is aware of your whereabouts. Also, it is always advisable to know the perimeter of the land you are about to cover.
You should not become a target. You should never assume that you are alone in the woods and that you are the master of what you do. Your fellow hunters may be around too, and they can easily mistake you for a target. Of all the predator hunting tips, you need to always remember this one.
You can safeguard yourself from becoming an accidental target by doing the following: you should never assume that you are alone in the woods; wear the right amount of color; you should never wear white; do not use gestures to call out another hunter; always watch your back; and use calls with absolute care in order not to be mistaken for a predator.
Practice safe techniques. You most definitely want to be successful; however, predators are not the usual game. Keep things in mind to ensure that you rip the fruits. You need to inspect your weapon of choice to ensure that it is fully functional. Whenever you place any gear on the ground; check it thoroughly before recollecting it, since you never want to accidentally pick a poisonous snake.
Have good knowledge of all poisonous plants found in the area you are covering. Wear sunscreen as well as insect repellent, but remember to stay downwind of a predator. Dress up for the weather to avoid being caught unaware by nature.
Avoid common accidents. The most common accidents that you should avoid by all means are: accidental shootings and falls. You can easily avoid accidental shootings by confirming what lies in line with your arrow or bullet before shooting. Falls are common on uneven terrain and in the dark.
Therefore, you need to be cautious as far as where you are walking is concerned. Always look out for anything that could trip you, including: roots, fallen trees and holes. You can use flashlights/ night vision to find your way in the dark. Never assume that you are okay whenever you fall, because you could easily have a broken bone.
Use rangefinders. Rangefinders will help you determine the distance between you and your target (potential predator). You can always substitute a rangefinder with the following equipment: scopes, cameras or binoculars.
The best thing about a rangefinder is that it judges distance on your behalf. You are strongly advised to install your rangefinder in your riflescope. Being able to measure distance without entering a predator's territory is a vantage point for you. Choose the best version, such as optical version or laser version. Check out our review of the best rangefinder for long range shooting to get more information.
You can opt to use decoys. Decoys provide you with the easiest way of luring a predator into your trap. You should go for decoys that will actually help you achieve your goal. They should not be used all the time. The most appropriate time to use decoys is during reproducing season. You also need to find the perfect spot for your decoy or else it will serve no purpose. The best position is one that affects the position of the curious predator that is checking it out.
The best hunting gear to look for
It does not matter whether you are hunting down coyotes or grizzly bears among other predators; you should always be fully equipped. A perfect hunt is determined by what you have to make it complete. The most important predator gear that you must have, include: heavy-duty clothes, footwear, optics, backpacks, calls, decoys, trapping supplies, shooting sticks, tripods, and bipods among other accessories.
Kryptek Men's Dalibor Lightweight Jacket
This is a uniquely designed outdoor activity jacket that offers maximum protection. The jacket is not only versatile but also lightweight and practical.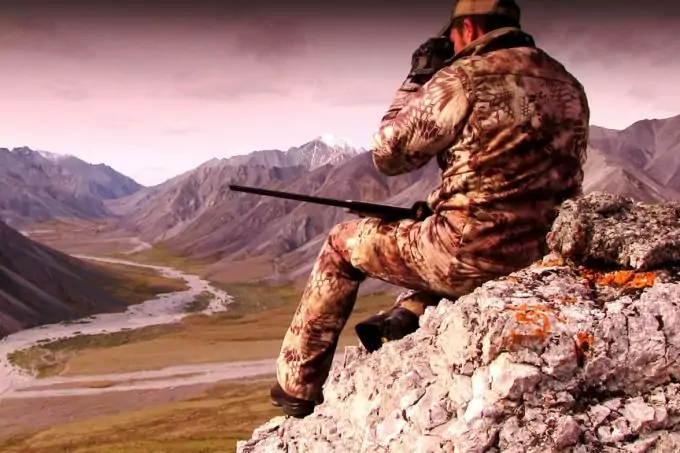 You can layer this piece with respect to the temperature as well as your exertion level.
Features
Stretch fabric
Arm pockets
Chest pockets
Lightweight and versatile
DWR water resistant
If you like this product you can find and check its price on Amazon.
Killik Gear Men's Axiom Pant
This is the perfect pair of pants for any conditions, because it is fully waterproof in the most extremely bad conditions.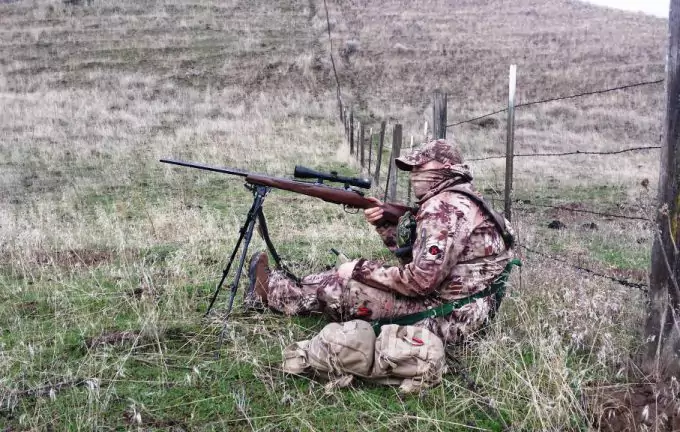 These pants will serve their purpose even in the most risky outdoor expedition.
These pants are designed to shield you while you maintain an athletic profile.
Features
100% waterproof
Waterproof zippers
Anatomical shaping
Highly breathable
Knee pad pockets
Suspender loops
Leg zips
Crotch gusset
Kenetrek Men's Mountain Guide Insulated Boots
These are the picture-perfect boots for outdoor activities. They are designed to withstand brutally rugged terrain and they are great for long stretches outdoors.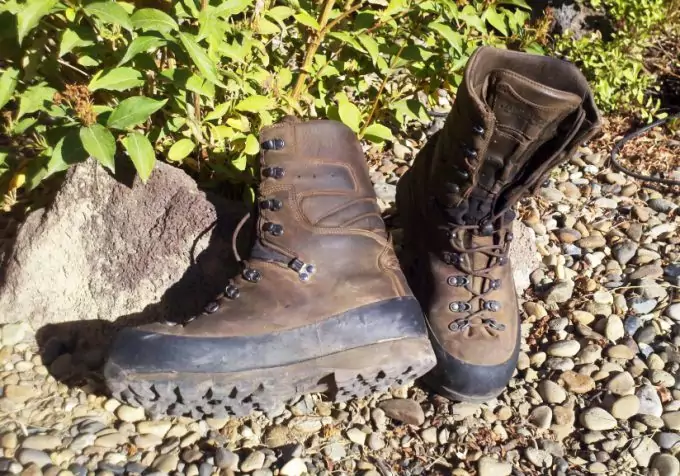 Kenetrek are the stiffest out-of-the-box boots that you will feel comfortable wearing.
Features
Thinsulate insulation (400g)
Durable, stiff, Vibram Vertige rubber outsole fit
Waterproof breathable flexible membrane
Reinforced rubber toe guard & cupped unit
Seven millimeters nylon midsoles with steel shanks
Like this amazing product? Then you can check its price here.
Backpack + Range Bag Rangemaster Gear Bag Explorer
This is a decent bag for outdoor activities, since it is highly durable. It is easy to modify its storage area dividers. This is a tactical bag given the fact that it holds handguns in the correct position. It is easy to customize and its meshing zippers can comfortably accommodate a lock.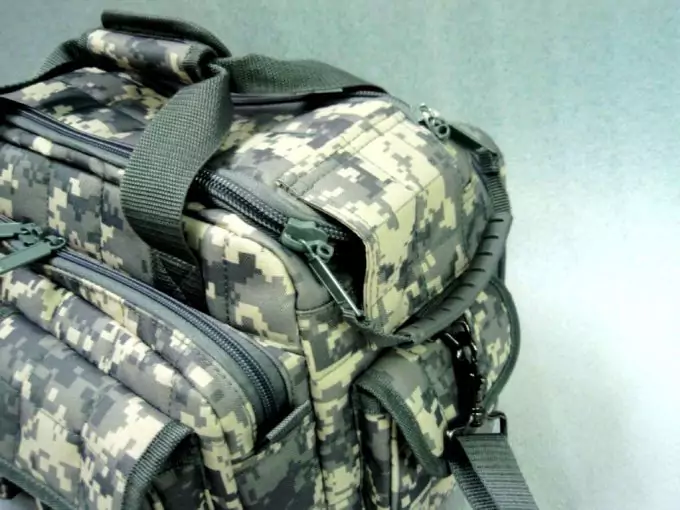 Generally, quality is all over this Rangemaster gear bag.
Features
Eight adjustable/ removable compartment divider
Nine pockets located on either sides with six clips holder
Three liter water bladder compartment
Top weight distribution strap
Bottom four rubber support.
If you like this product you can find and purchase it on Amazon.
Vortex Optics Ranger 1000 (Rangefinder RRF-101)
This is the best rangefinder for stalking animals that live by preying on other animals. This unit's range acquisition is amazingly fast. It has a sealed waterproof design that makes it long-lasting and reliable.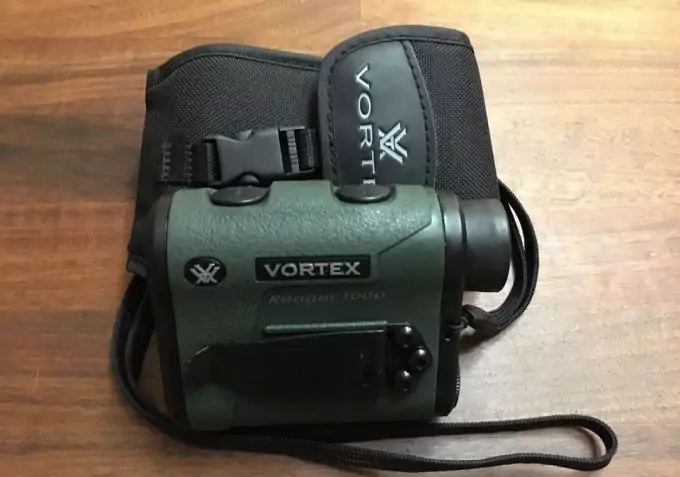 It is a simple to use rangefinder and it is extremely easy to adjust as well as customize.
Features
Anti-reflective with a brighter view fully multi-coated lenses
Diopter adjustable for precise focus
High waterproof performance due to its O-ring seal
Secure, non-slip grip provided by the rubber armor
Rugged, compact and lightweight design for tough environs and situations.
Like this amazing product? Then you can check the current deal for it on Amazon.
Savage Arms Model 11 Trophy Predator Hunter XP Mossy Oak Brush
This state-of-the-art weapon has everything that you need as a serious hunter. This weapon will make you feel strong, tall and always ready to take down your target. Its complete compendium is shooter ready.
Therefore, this is by far the most efficient rifle that you need to bring along for a perfect hunt.
Features
Detachable box magazine
Adjustable AccuTrigger
Medium contour barrel
3-9 x 40 Nikon scope.
In conclusion
You can only turn predators into prey if you are fully committed to the task. You need to put in time in the field and try different calling and techniques. The ultimate success is actually defined by your skills and the type of gear you have. You need an accurate gun, a scope for shooting near and far and some realistic sounds. However, you also need basic knowledge for hunting predators.
Apart from possessing the basic gear, such as rifles, optics and calls; you need the aforementioned tips to successfully complete a kill. As mentioned in this article, you need to avoid minor mistakes that may lead to unforeseen and undesirable outcomes.
To find out the best hunting gear you will need, see our article on the subject.
Some of the links in this post are affiliate links. This means that if you click on one of these links and make a purchase, I earn a small commission at no extra cost to you. Also, as an Amazon Affiliate, I earn from qualifying purchases. If the information in this post has been helpful, please consider purchasing through one of the links in this article. Thank you.