If you have one or more hunting enthusiasts in your life, at some point you will be on the lookout for exceptional gifts for hunters. Thankfully, there is a lot of diversity when it comes to your gift buying options. So much so that you never have to worry about dealing with the struggle of finding the ideal gift for your loved one or friend.
[the_ad_placement id="in-text-1-type-a"]
Even better, since many gifts are available in local sporting goods shops as well as online, getting your hands on unique gifts for hunters is easier than ever before. The gifts available today ensure you will be buying a much-appreciated gift and not something the gift recipient will return, exchange, or re-gift later on down the road.
Clothing & accessories
Your hunter is bound to dress in layers during the colder months of the year when it is prime time for turkey, small game, and deer hunting. Do not forget its cold when rabbit season rolls around as well. A smart hunter wears a bottom layer of clothing, a lighter jacket underneath a heavy coat, and a few pairs of socks to keep the feet warm and dry.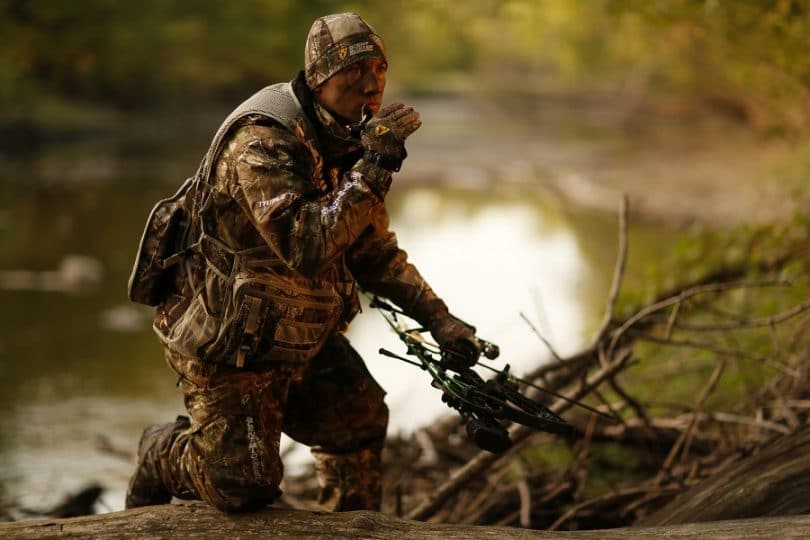 What this means is you cannot go wrong with buying your hunter clothing and accessories as a gift. Some of the things you can consider buying include:
Hunting boots: You may want to consider the season the hunter prefers hunting in, as there are ideal boots for early, mid, and late season hunting excursions. Early season boots have lighter insulation and are breathable and lightweight in terms of design.
The later season boots have thicker insulation, heavier design, and the waterproofing elements help keep feet dry but make the boots less breathable.
Jacket: Just like it is with boots, when you choose a hunting coat as a gift, consider the season you want to prepare the hunter for before you buy. Make sure you have the appropriate size jacket and that it is a bit larger than the hunter's actual size.
This will allow for full comfort and free movement, even when clothing is layered. Also, make sure that if you invest in attire that has a camo pattern you get the appropriate pattern for the area where the hunt occurs.
There are patterns ideal for woodlands, brush, marsh, waterfowl hunting, and snowy-winter climes. The camo really makes a difference as certain animals can see specific shapes and colors. The wrong camo can alert the prey that something is amiss.
Scent blocker: A good scent blocker helps keep animals from sensing human scent when a hunter is in the area.
Sunglasses: These will help keep the hunter's eyes protected from ultraviolet rays and make it easier to see, especially during winter hunts.
Body warmers & protection
In the colder months, keeping the body warm is essential. Not having the right attire and means for staying warm can swiftly put the hunter in a dangerous situation where they are dealing with hypothermic conditions and the dangers associated with it.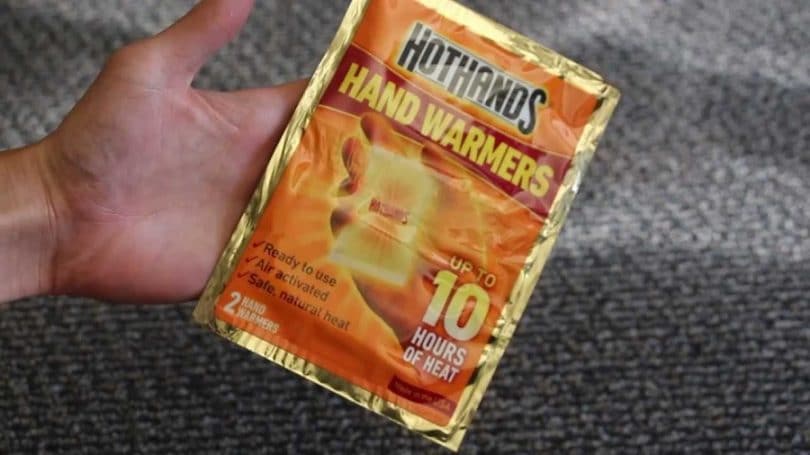 With just a few items, the hunter can be assured warmth and safety during the hunt. Some of the items you can consider gifting include:
Hand warmers/gloves: HotHand Handwarmers are one of several brands of warmers you can buy: The warmers are affordably priced between $15.98 and $19.95 for a 20 count of the warmers. With the hand warmers, all you have to do is open the package they are contained in and they will warm up automatically. The warmers are long lasting to ensure long-term warming of one's hands in the cold outdoors.
Heated Insoles: Keeping the hands warm is important, but keeping the feet warm is important too, so a perfect gift for the hunter in your life is rechargeable heated insoles by Thermacell. When charged the foot warmers last up to five hours and they only take four hours to recharge. Each insole features an embedded lithium-ion polymer battery. The insoles can be trimmed to fit any size feet.
Waders: One way to maintain body heat is to stay dry. A pair of waders can serve a hunter well when he or she has to cross a shallow body of water. Mackenzie Cleated Nylon Waders run from the hunter's chest to the feet. Manufactured by Hodgeman, the waders are lightweight, feature an internal pocket so you can keep belongings dry, and the PVC boots are durably made.
Thermal underwear: There are thermal underwear designs for both men and women. What is nice about thermals is your hunter can wear them while hunting, but they also make warm pajamas too.
Calls
One of the many tools a hunter relies on is calls to attract the prey they are hunting. There are different calls for different species, so you might want to invest in more than just one. Some of the common calls a hunter uses include duck, goose, turkey, and deer.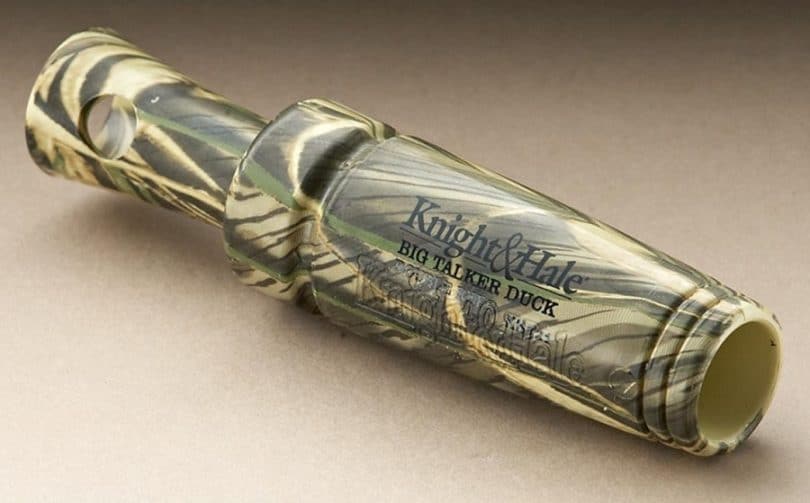 Below are some recommended calls that make for excellent gifts:
Call
Features
Duck Call –

Flextone Camo Hunter Double Reed

Price range between $8.99 and $17.99

·         Natural duck sound produced by special technology houses in the bell and barrel of the call

·         Mimics the flexible soft tissue of a duck call

·         Makes soft and loud calls

·         Exterior of the call in camo color

Deer Grunt – Primos Hardwood Grunter Call

Price range between $10.75 and $19.99

·         Made of quality materials

·         100% tested and made for tough environments and conditions

·         Works for all types of people

·         Features a six in one adjustable reed assembly so you can make bleats and grunts

·         Hose is expandable for tone variations

Goose Call – Buck Gardner Call

Price range from $19.08 to $21.99

·         Durable plastic structure ensures longevity

·         Hand shaved reed makes call extra loud

·         Easy to use

·         Full range for geese calls from soft clucks to loud hails

Turkey Call – H.S. Strut Hammerin Crow Turkey

Price range between $8.00 and $9.72

·         Raspy sound due to the reed in the device

·         Field tested and proven high quality

·         Useful for long range turkey call

·         Weather resistant properties

·         Makes a fighting call as well as distress cries
Check out more options in our article reviews of the best predator call to help you make the best choice.
Necessities
Knives: One of the most important items a hunter can ever carry is a knife. A knife can serve as a life-saving tool. It can be used for hunting, fishing, gutting animals, cooking, and killing if need be. A hunter can benefit from owning an exceptional hunting knife and a pocket knife too. To that end, do not forget a quality knife sharpener to keep the tools in perfect condition.
Compass: Just because your hunter has a mobile device that features a digital compass, it does not mean you should forego the traditional compass. An extra compass never hurt anyone and when the digital one fails for whatever reason, your hunter will be prepared thanks to the compass you gifted to him or her. See our reviews of the best traditional compass to guide you in your choice.
Tree stand: If your hunter likes to hunt from an elevated height, then a tree stand investment is among the best gifts for hunters. A durable tree stand can ensure a hunter's comfort during the long hours of the hunt while the hunter waits to spot some prey. Meanwhile, a pair of high-quality binoculars can help the hunter spot the prey that much faster. What's more, the use of some cover scents helps bring the prey closer much quicker than just waiting it out. That is three gifts you can give: a tree stand, covers scent, and binoculars.
Flashlight: A flashlight is a must, especially for the hunter that goes on the early morning hunt or who comes home after dusk. With a flashlight, visibility is a lot easier, and if, by chance the hunter gets lost, the flashlight can be used as a light source and a means of coding for help.
Filter water bottle: One of the main survival tools every person should have when entering a wooded area is a means for getting water. A filter water bottle will let a hunter make use of natural water sources as it filters out impurities and makes the water drinkable. Lifestraw is among the best on the market.
Convenient gifts
Jerky: A hunter can use a lot of calories walking through the woods, trying to stay warm, bringing back prey and being outdoors all day. Several flavors of jerky make for a good, quick, energizing snack.
Fanny packs: These packs are smaller than a backpack, but can carry bullets, a flashlight, and small items as well as walkie talkies for communication. The lightweight pack is convenient and gives the hunter less to lug around.
Walkie Talkies: These items are affordable and great for communicating with other members of a hunting party if the members are separated or hunting separate areas of a location. The talkies can be used to notify others one is in need of assistance. Take a look at our article on how to choose the best walkie talkies for you.
Thermos: Whether filled with a cold beverage, hot soup, or fresh hot coffee, Thermos are insulated and ensure your hunter is never without some food and/or beverages to tie them over until they reach home. The Thermos gift is practical because it is one that can be used time and time again.
Gun sling: A sling for your hunter's rifle. This just makes the weapon that much easier to carry. Speaking of easy to carry, if your hunter uses a bow, you can consider an investment in a bow bag of carrier instead.
Reconyx cameras: Game cams are all the rage and can give your hunter a good sense of the type of prey that is roaming around in an area. At the same time, the cameras can be used to protect a hunter's land and tree stand as the cam can serve as a watchful eye for trespassers 24/7.
Portable Fridge/Freezer: A small portable fridge or freezer is another cool gadget a hunter can benefit from, especially if one goes on long hunting excursions with buddies or the family. Food and beverages can easily be kept cold and fresh for far longer periods with a tote-able gift like this one.
Unique gifts
The Hunter's Cookbook
Among the unique gifts for hunters are cookbooks made specifically for the hunter. "The Hunter's Cookbook," by Steve Chapman is one of the hottest cookbooks for hunters to date.
The book contains a whole host of recipes for fish, alligator, grouse, pheasant, turkey, bear, moose, elk, and deer.
Like this product? Then you can check its price here.
Meat Grinder & Sausage Stuffer
Has your hunter always wanted a meat grinder? How about a sausage stuffer?  Imagine giving him both all in one gift! One of the best gifts for hunters is the Kitchen Basic 3 in 1 Meat Grinder, Veggie Grinder/Mincer, and Sausage Stuffer. The unit costs between $39.95 and $39.99.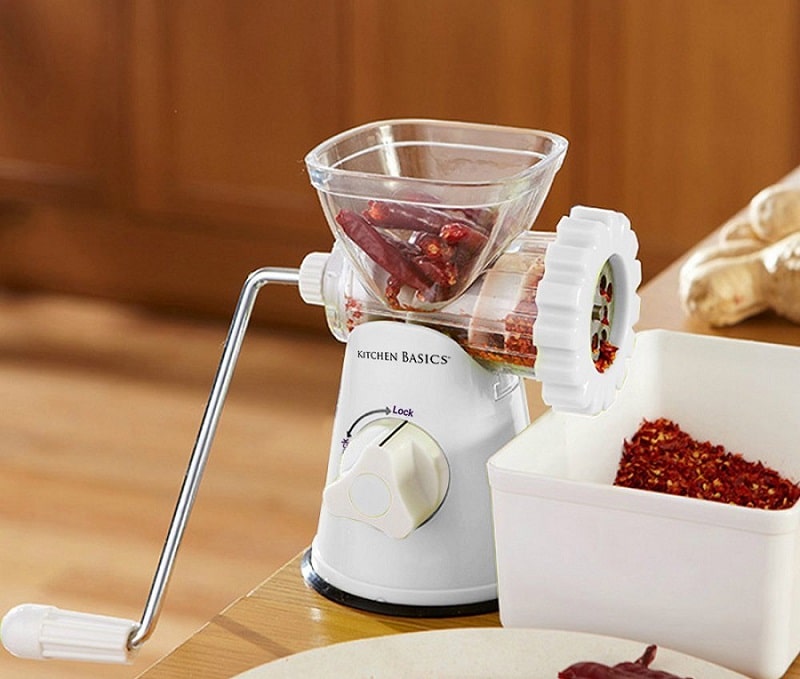 It is dishwasher safe, makes homemade pasta, including spaghetti and rigatoni, and it has three different size sausage funnels. For grinding meat, there are coarse mincing and fine mincing plates as well as screens made of stainless steel materials.
Like this product? Then you can check its price on Amazon.
Seal-a-Meal Vacuum Sealer
Following the hunt and cleaning the animal, your hunter is going to have a lot of meat to put in the freezer.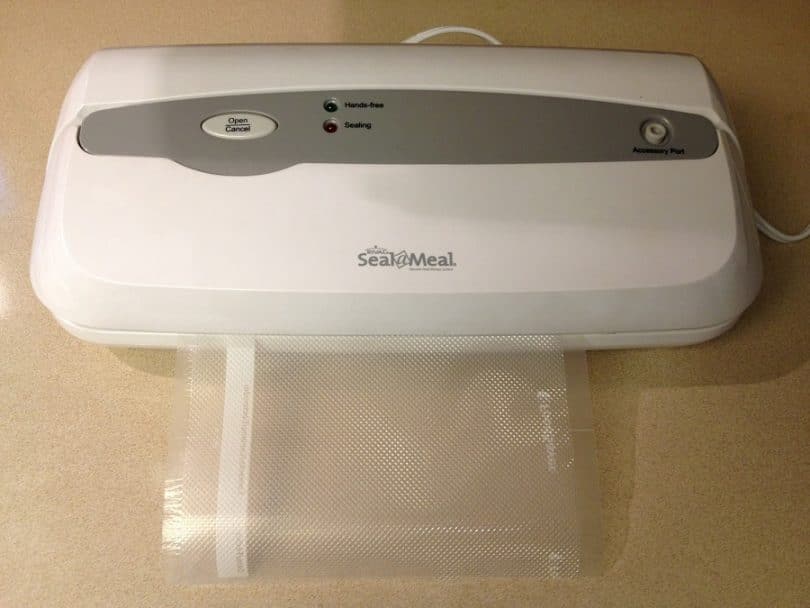 To that end, investing in a vacuum food sealer can help ensure that no part of that all important catch goes to waste. An investment in the freezer bags and special storage bins is also an ideal gift.
Like this product? Then you can buy it on Amazon.
Suaoki Portable 25 W Solar Charger
This solar panel recharger is useful for recharging a cell phone device and it works with an array of mobile devices.
[the_ad_placement id="in-text-2-type-a"]
The price of the unit ranges from $74.99 to $149.99. The unit can identify the speed of the charge process immediately once you plug in your device.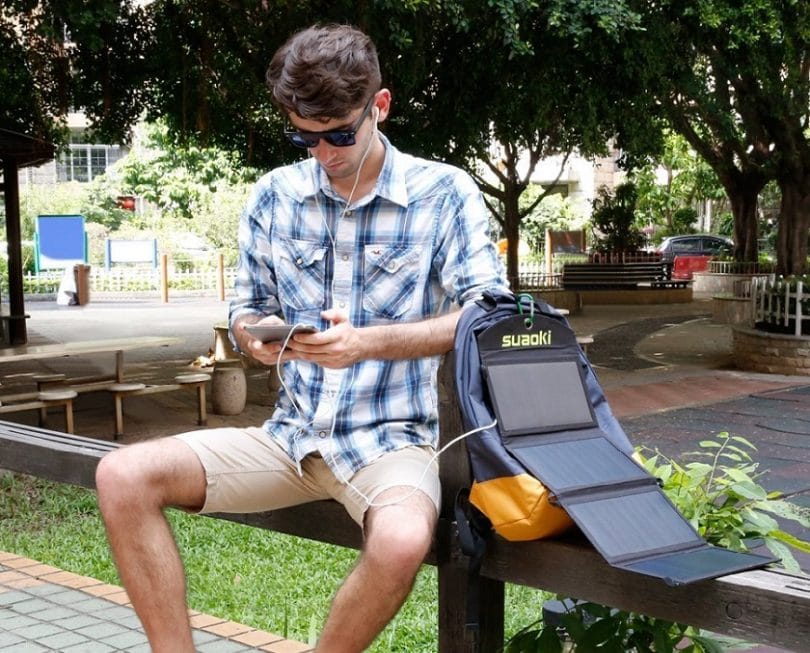 The unit is fitted with a dual USB and the solar panels as well as the USB pocket feature a waterproof layer. This unit folds into four and only weighs 749 grams.
If you think that this product could be useful for you, then you can buy it on Amazon.
Equipment
Some of the best gifts for hunters include new equipment. If your hunter needs a new bow or rifle, such items make exceptional gifts. Of course, there are other types of equipment your hunter can benefit from too. Consider the hunter's weapon of preference and then consider some of the accessories that can help make hunting easier and a lot more fun. Such items include:
| | | |
| --- | --- | --- |
| Equipment |  Gun Accessories | Arrow Accessories |
| Arrowheads and Bolts |   | X |
| String release |   | X |
| Scope | X | X (for compound bows) |
| String Wax |   | X |
| Targets | X | X |
| Decoys | X | X |
| Cordless PullzAll | X | X |
In terms of targets, you can get paper target sheets you can attach to a hay bale: These sheets present with bull eyes and silhouettes. You can opt for full body targets for arrows or you can use just the sheets as well, the choice is yours.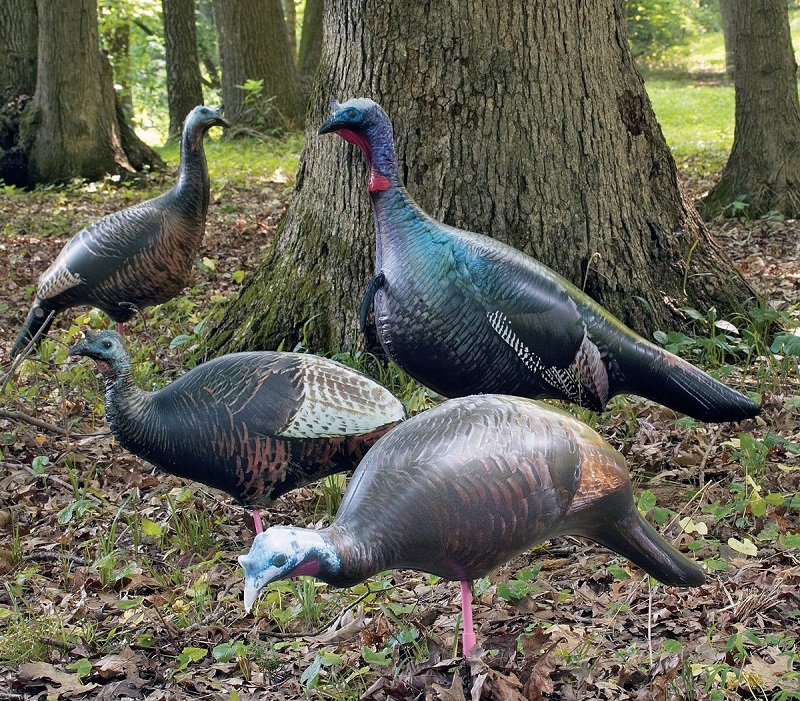 When it comes to decoys you have to consider the type of prey your hunter goes for when hunting. There are turkey and duck decoys as well as coyote, crow, and large buck decoys as well. Primos makes exceptional turkey hen and gobbler decoys, while MOJO Outdoors is the manufacturer of top of the line duck decoys at affordable prices. Primos is also behind the manufacturing of the large, life like buck decoys.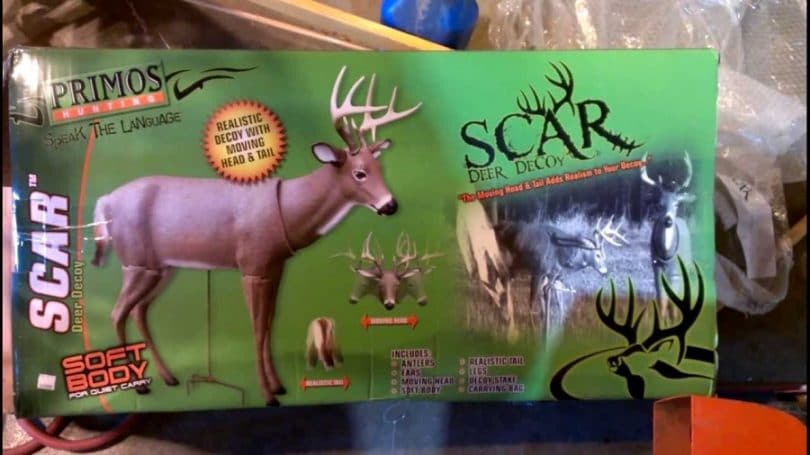 The Cordless PullzAll is a wonderful gift that makes it easy for your hunter to bring back that big kill. The hunter has to drag the kill to the vehicle and then lift it up and put in the back of a truck to get it back to home base. With the Cordless PullzAll, this makes dragging big deer and bucks a whole lot easier.
WARN makes model number 885005 which is a cordless PullzAll at a cost between $343.70 and $489.98.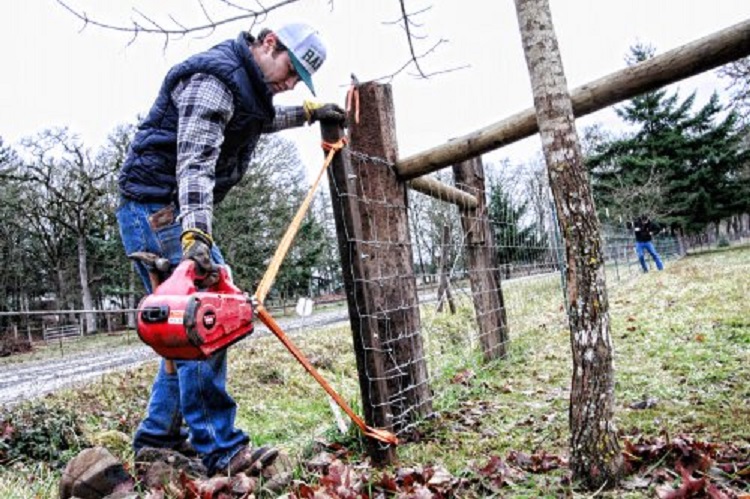 You can get the unit in red or camouflage colors and it can pull as much as 1000 pounds.
Storage
A hunter is likely to have more than one gun, bow, or may even own guns and bows, all of which require safe storage when the weapons are not in use. Likewise, a hunter will need a safe place to store ammunition, arrowheads, broad heads, and bolts.
If money is not so much of a concern and you want to buy the individual something on the extravagant side, you can opt for a gun cabinet or bow rack for weapon storage.
12 Gun Slant Based Cabinet
American Furniture Classics manufactures an attractive 12 gun cabinet that's not only excellent for gun and ammo storage, but it will go well with existing décor because of its well-made medium brown wooden construction and glass doors.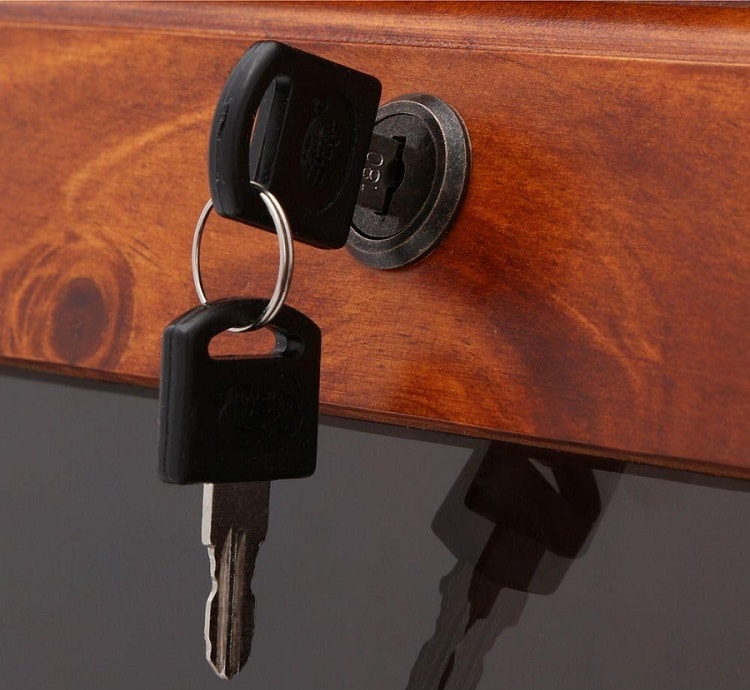 The cabinet measures 75.5 inches high by 29 inches wide by 14.5 inches deep. The gun cabinet features wood veneers and solid wood parts while displaying about 52 inches of the weapons stored within it. The unit costs between $310.68 and $827.04 depending on where you buy. The butt plate and barrel rest are felt-lined and the doors feature tempered glass.
Additional features include:
Fully locking cabinet doors
Floor levelers
Extra storage area behind the front door of the unit
Check out piece on DIY projects and tips on hidden gun storage to give you more choices.
Two Bow, 12 Arrow Bow Rack
Rush Creek makes an exceptional two-bow 12-arrow rack for the bow hunter. The rack can store up to 12 arrows and hangs two bows safely until the hunter is ready to use them during bow season or target practice sessions. The cost of the unit is between $42.74 and $49.99, depending on where you buy it. It measures 38.6 inches high x 31.5 inches wide by 5.3 inches deep.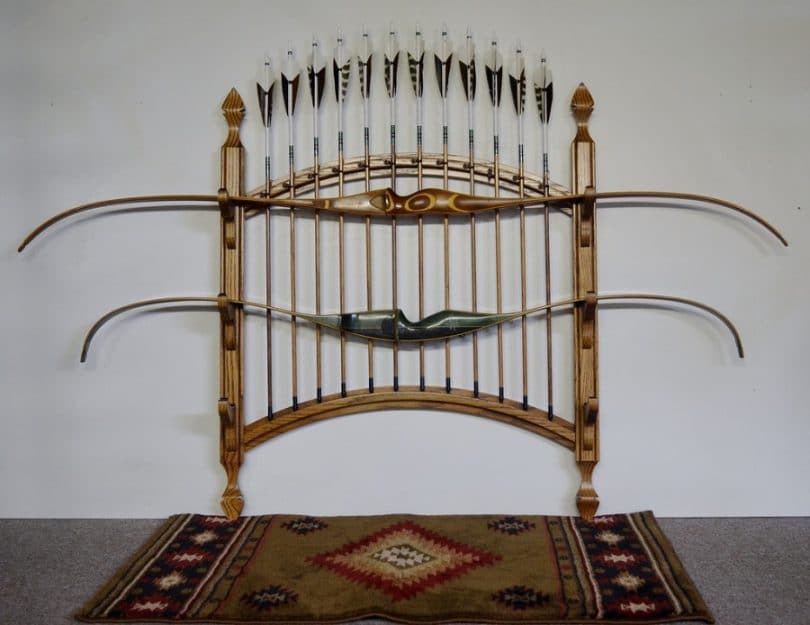 Additional features include:
A polyurethane finish that is scratch resistant
Made of solid pine wood
Features a bottom draw for holding arrowheads and other accessories
Like this product? Then you can buy it on Amazon.
Tote & carry items
Ammo boxes and ammo belts also make exceptional gifts since they allow for the storage and transport of necessary ammunition. Ammo boxes allow your hunter to store bullets in a safe place while keeping them locked up. It also allows the hunter to remain organized and to have easy access to the bullets when the hunter needs the ammunition for hunting, target, or range shooting.
The ACC9 Ammo Can Combo
MTM manufactures a nicely sized ammo can holder capable of storing up to 1000 rounds of ammunition. The unit costs between $33.99 and $46.99, so it is definitely affordable. The ammo box has exterior dimensions of 7.4 inches long x 13.5 inches wide x 8.5 inches high and interior measurements of 5.8 inches long x 11.0 inches wide by 7.2 inches deep. It is USA made.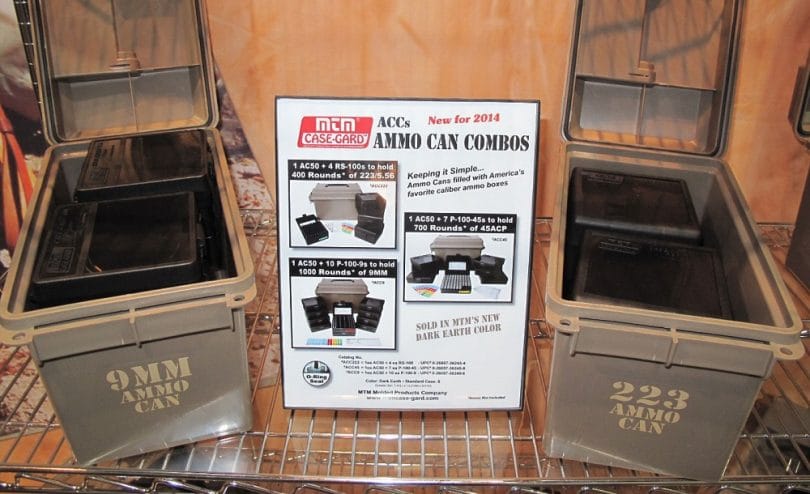 Additional features include:
Double padlock tabs for locking up the ammunition
An O-Ring seal that is water resistant
Holds 9x21MM, 30 Luger, 380 ACP, 38 S7W, 9MM Makarov, and 9MM luger bullets.
Includes labels for labeling the containers within
If you think that this product could be useful for you, then you can check its price here.
Shotgun Ammo Belt
Hunter's Specialties makes a Shotgun Belt that costs about $6.32. The belt can hold as many as 25 shotgun shells at one time and fits around the hunter's waist. The belt has adjustable features for an easy fit. The unit measures 8 inches by 2.5 inches x 1.4 inches and weighs 4.5 ounces.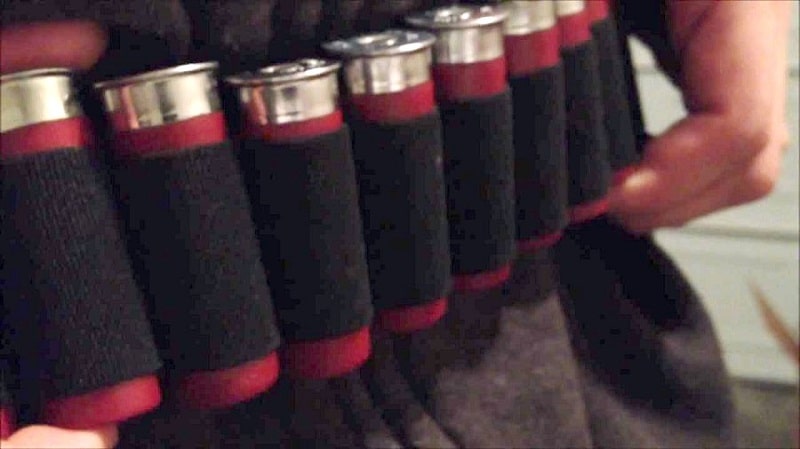 Additional features include:
Fast release buckle for ease of removal
Easy tote design
Black colored nylon belt
The belt holds 20 gauge shells with ease
The belt can hold 12 gauge bullets, but the fit is tight
Like this great product? Then you can buy it on Amazon.
In conclusion
Gifts for hunters are clearly in abundance so you will have little trouble finding the best gifts for all of the hunters in your life.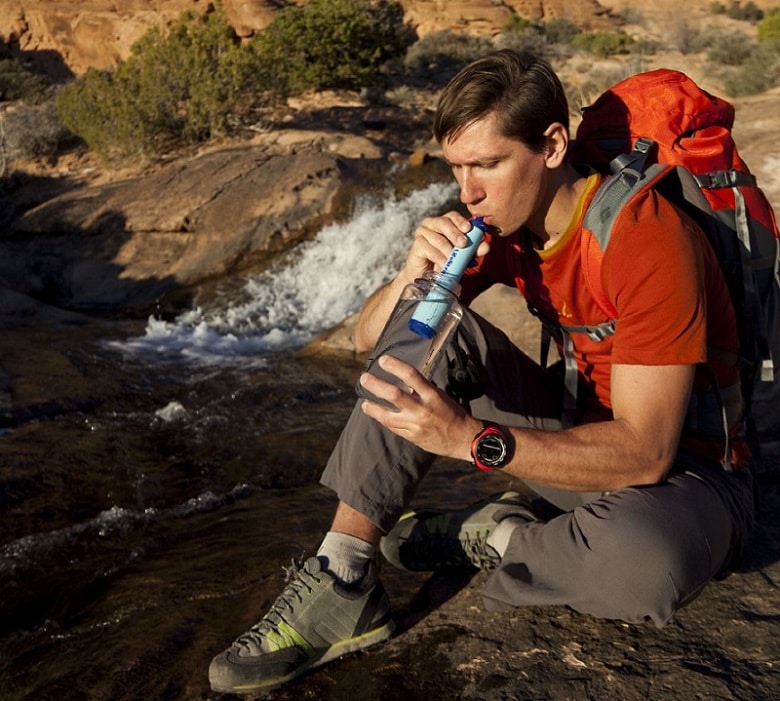 Whether you are looking for a Christmas gift, birthday gift, anniversary gift, or a "just because" gift, there are unique options you can choose.
[the_ad_placement id="in-text-3-type-a"]
Best of all, if you cannot find precisely what you are looking for in the local stores and sporting goods shops, a quick search online will reveal plenty of places where you can order exceptional gifts. Just make sure you order early to ensure you get the gift you want for the special occasion or gift-giving purpose on time.
Some of the links in this post are affiliate links. This means that if you click on one of these links and make a purchase, I earn a small commission at no extra cost to you. Also, as an Amazon Affiliate, I earn from qualifying purchases. If the information in this post has been helpful, please consider purchasing through one of the links in this article. Thank you.