12EDC is short for Everyday Carry, or the stuff you need to have with you daily. Most often people carry these things with them in their pockets, but even if they're absolutely necessary they may still clog your pants if you don't organize properly.
[the_ad_placement id="in-text-1-type-a"]
However, we don't count here the disposable napkins or the receipts you crumple and stuff your pockets with – although they too are things you carry along everyday, they're not EDC in a true sense. That's why in this article we'll tell you what we feel are the most essential tools you need, how to choose them, as well as what the best EDC keychain items on the market are.
How do I choose my EDC?
Choosing the most important things you need for your everyday carry means being very well organized, and selecting only the gear you absolutely must have with you. Besides this, it's a good idea to be wise and far-seeing in order to cautiously plan even for the totally unpredictable situations you may end up in.
That's why we think our most valuable, personal and necessary items must possess the qualities described below.
Purpose
The EDC tools on your keychain need to be particularly useful and meet a very specific purpose, which allows you to be prepared in every dire circumstance.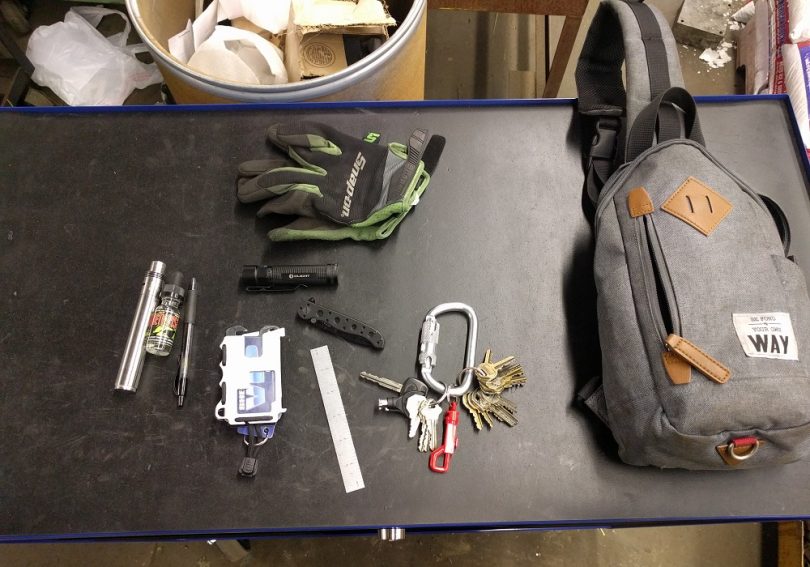 However, you can easily notice that you need an increasing amount of items to keep you more prepared, but it's better to just upgrade your already existing tools, or to get multi-functional items.
Unforeseen situations
We need to be ready with whatever life might throw our way, and the EDC tools should be something we can confidingly use without expecting anybody's help. In fact, you could actually be the one helping others when they run out or can't find the things they need fast.
Necessity
The EDC items help you not to waste any precious time waiting for other people's help or borrowing all sorts of stuff from them. We've all went through a crammed day at the office, when everything's moving at a pretty fast pace and finding a pen you need fast makes the difference between having a job or not. That's why it helps to have a well organized keychain with convenient items.
Investment
Acquiring high quality items for your EDC means they'll be more durable and complete more functions, helping you perform better and actually save money. That's because the well crafted, resistant tools manufactured out of the best materials don't need to be replaced as often as the ones made out of brittle or breakable fabrics.
Personalization
Your EDC is who you are and it tells everybody that. Your lifestyle, preferences, hobbies – these are all very obvious with every tool on your keychain.
Consequently, perfecting your gear constantly only means working on yourself and making more of a personal statement. Who knows, it might even help you get new topics of conversation in awkward situations.
What are the basic tools you need?
Of course everybody should choose for themselves, according to their line of work and personal everyday activities, and the list below isn't in any way the end-all of EDC, but it does comprise the basics of what today's people carry with them.
Phone
Who leaves home nowadays without patting their back pocket to check if their phone is there? The invention of smartphones has changed our lives completely, because these devices have a lot of purposes apart from being able to make phone calls or text.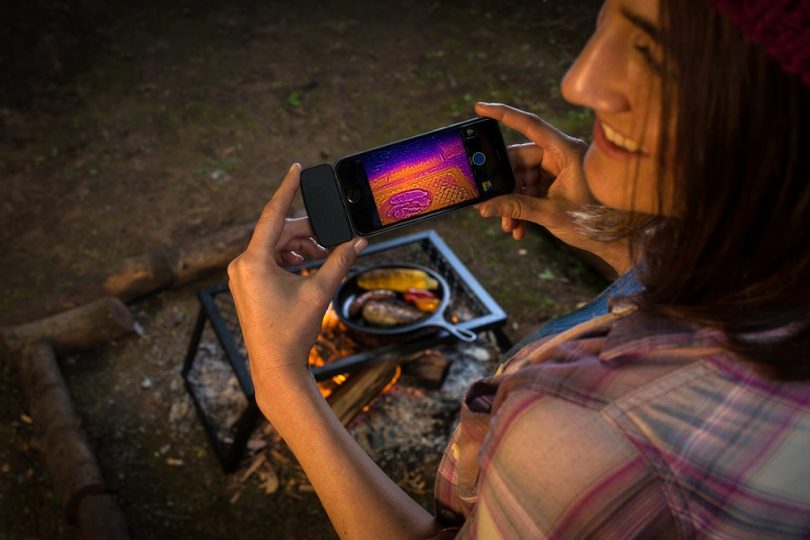 It's like having more items in one piece of equipment, and smartphones really do meet our first criterion of functionality, since they can serve as a watch, wallet, camera, flashlight, calendar or note-taking device.
Wallet
For the people who haven't digitalized their lives completely, a wallet keeps all your cards, money and ID really organized and at hand, not to mention protected from misplacing or damaging them.
So if you don't like the look of scrunched up banknotes or papers, selecting a good, roomy wallet is the thing to do.
Keychain
Most people have more keys than just the ones to their house, like car keys, office keys, the keys from their parents' house or from a friend that has asked them to take care of their cat while they're on holiday, and so on.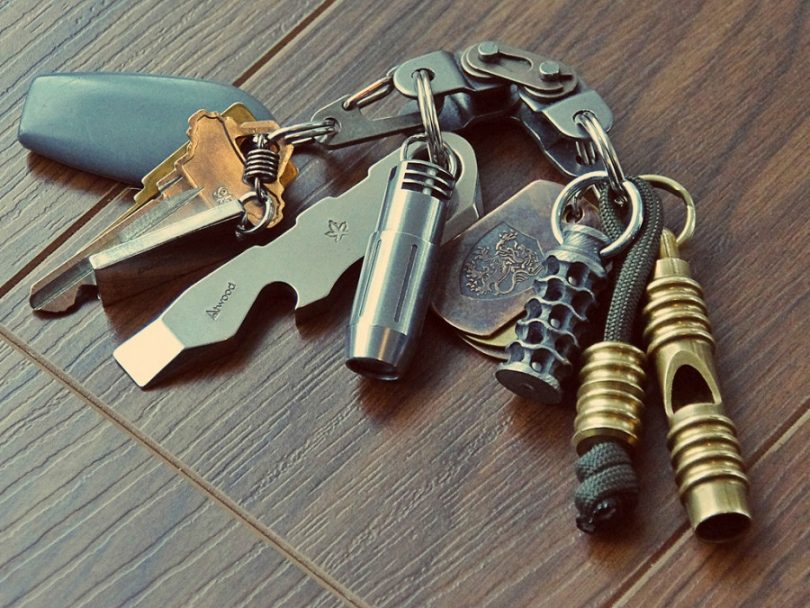 Therefore, a practical and handy carabineer acting as a sturdy keychain can help you be more organized and get in your friend's apartment fast if their cat has finally started the apocalypse. Check out our self-defense keychain and see how it can help you stay protected, as well.
Pocket knife
A pocket knife is one of the most common things people all over the world include in their EDC, as a great deal of possible situations may require the use of this piece of gear.
If you're legally allowed to carry a pocket knife, you don't necessarily need to use it as a self-defense weapon, but there are others things you can do with it, like cutting the wrapping paper of a package you receive at work, or slicing the apple you plan on having for lunch.
Either way, if you choose something that's safe to carry around and doesn't weigh too much, you'll understand why many EDC users have a practical pocket knife on their keychain.
Flashlight
Even if your smartphone has an incorporated flashlight, nothing compares to the modern devices which present great choices when it comes to light intensity and battery life. Do read our reviews of the top tactical flashlight to help you in any situations.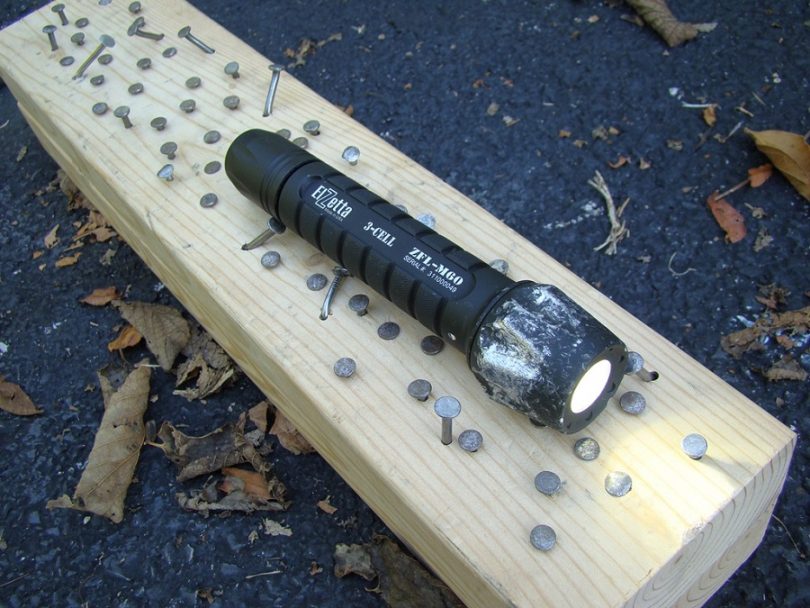 And having a flashlight with you can help you in all sorts of unpredictable happenstances which have a pretty high chance of occurrence, like:
Power outages.
Earthquakes.
Getting stuck in an elevator.
Looking for something under the couch.
Walking through a dark alley.
Multitool
This one is a very useful and versatile piece of equipments you need, which most often includes:
Pliers.
Bottle opener.
Scissors.
Pocket knife.
Mini screwdriver.
Most of us need to do some minor handy work throughout the day, and therefore we need something easy to use and carry, but functional at the same time.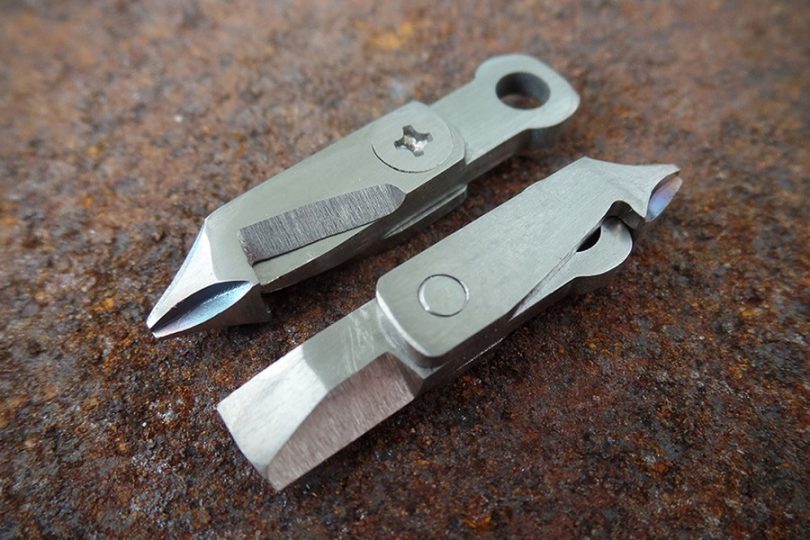 Seeing as the multitool doesn't take a lot of space at all, but incorporates various pieces of gear, it definitely makes for an essential EDC. See our piece on how to choose the best multitool for your survival need.
Pen and paper
Weather you want to take quick notes or sign work documents fast, and if you love explaining things to other people by sketching graphs and diagrams, an old-fashioned pen and paper may be a more valuable instrument than a modern smartphone.
A decent amount of people still say they have more inspiration when writing stuff on paper, and you may also find that it's more convenient to leave a post-it note on the fridge than writing a text that could get ignored or forgotten.
What are the best items on the market?
Spyderco Tenacious Plain Edge Knife
At a retail price of $41.97, the Spyderco knife is one of the top notch items in its category. It has a blade length of 3 3/8" made off of steel, and has a modified leaf-shape which makes it look very stylish. The blade is also thick enough to render the knife pretty strong. Its flat grind and wide chord design also contribute to its durability and heftiness.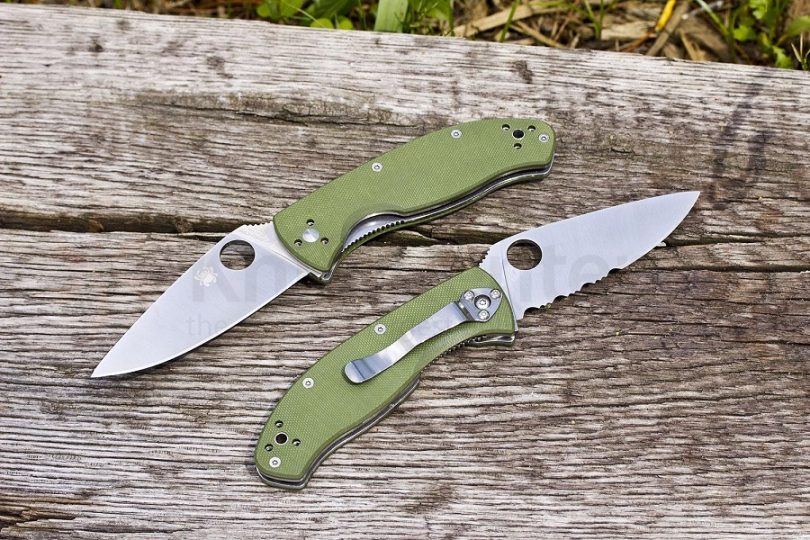 That means you'll be able to use this particular knife even for more heavy-duty tasks, and you don't have to be particularly gentle with it, because it doesn't break easily.
Besides this, the G-10 handle material makes for a very tight grip and easy use. The blade deploys smoothly, and the pivot tension can be adjusted according to your needs much like the pocket clip.
Like this product? Then you can check its price on Amazon.
Columbia River Knife and Tool 2385 Folts Minimalist Razor Edge Knife
Another item which gathered a great number of positive reviews, this $25.23 knife courtesy of Columbia River Knife and Tool makes for a great addition to your EDC list.
Weighing just 1.6 oz, this knife has a minimalist design which explains why it's a very popular choice. Although it's relatively small and doesn't weigh much, it still helps you remain in control of it, giving you a comfortable use.
[the_ad_placement id="in-text-2-type-a"]
The reason is that it has a pretty smart design, with a handle that helps you deal with all sorts of daily issues, as well as providing you specific indentations for your fingers.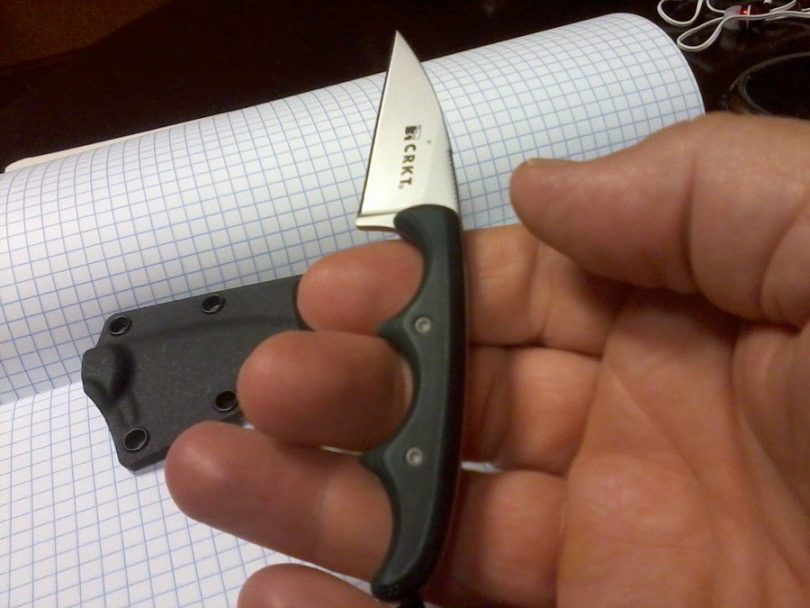 The full-tang 2.0" Wharncliffe blade is therefore supplemented by these three finger choils, a hand-contoured green/black Micarta scales, and a braided fob at the end of it. Plus, its blade point makes for ready puncturing while the edge can be used for carving and woodwork. So if you're looking for a functional and multi-purpose piece of equipment – this is it.
To end up with, the best thing about this Minimalist neck knife is that it can also be carried around your neck, because it has a Zytel sheath and a neck paracord. Besides, weighing so little makes it all the easier to carry around your neck.
Like this great product? Then you can buy it on Amazon.
Leatherman – Mut® Black, Molle Brown Sheath
Weighing about 1 pound, this $158 multitool definitely doesn't pass the test of portability, but it does pass the reviewer's critics since it's one of the most praised pieces of equipment in the EDC category.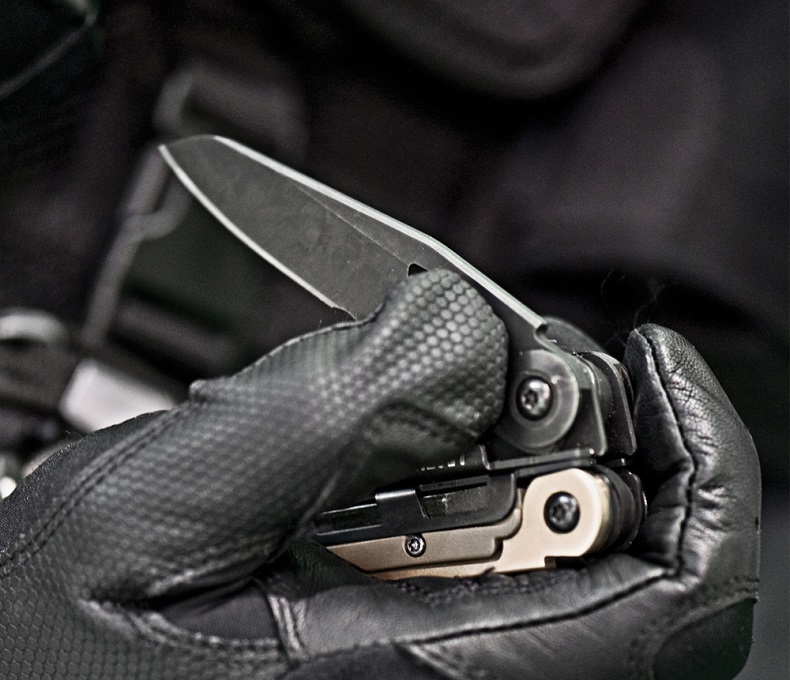 The reason may be that it's pretty functional, as it incorporates 16 tools: needlenose pliers, regular pliers, 154CM replaceable wire cutters, 154CM replaceable hard-wire cutters, stranded-wire cutters, electrical crimper, 420HC combo knife, saw, replaceable cutting hook, hammer, bolt override tool, replaceable bronze carbon scraper, #8-32 cleaning rod/brush adapter, replaceable firearm disassembly punch, carabiner/bottle opener, large bit driver.
Besides this, the Leatherman multitool has a stainless steel design which is very resistant to corrosions, allowing you to use it for a very long time. As a plus, the bronze bushings placed at its pivot points allow this multitool to open very smoothly, so you can easily use any of the items it comprises.
Like this great product? Then you can check its price here.
Paracord Planet Cobra Paracord Bracelet
At a price range of $7.49 to $10.15, depending on the length between 6 and 9 inches you choose for the Cobra Paracord Bracelet, this is a must for people who are interested in:
Camping.
Hiking.
Outdoors.
Utility.
Emergency.
Survival.
Regarding its specifications, you will be getting about one foot of paracord for one inch of bracelet when you unravel this item. That means you'll get enough length to help you in crisis situations when you need to grab hold of something to support you.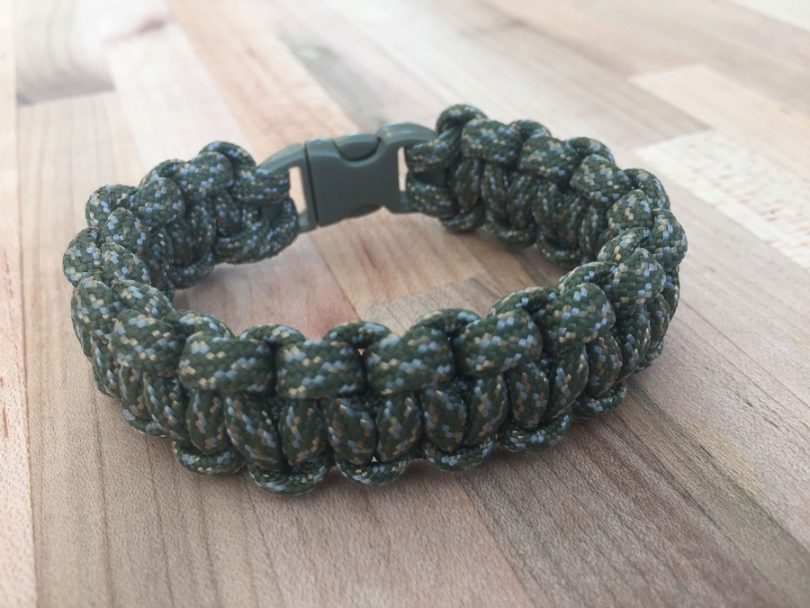 Since it unravels very fast, you can easily and rapidly use it, without being afraid that the paracord gets tangled on the bracelet. The most interesting piece of info about it is that it's passed the 550 pound test break, making it a really resistant item.
Besides, you can use it for a ton of purposes which include:
Fishing line
Sewing thread
Shoe laces
Handle grips
Secure ties
Snares
If you interested you can buy it on Amazon.
Fenix LD02 100 Lumens Mini Pen Light
Costing $29.95 and weighing less than an ounce, this LED flashlight is definitely an easy to carry addition to your EDC keychain. Even if it's small, it's a powerful flashlight that uses AAA batteries.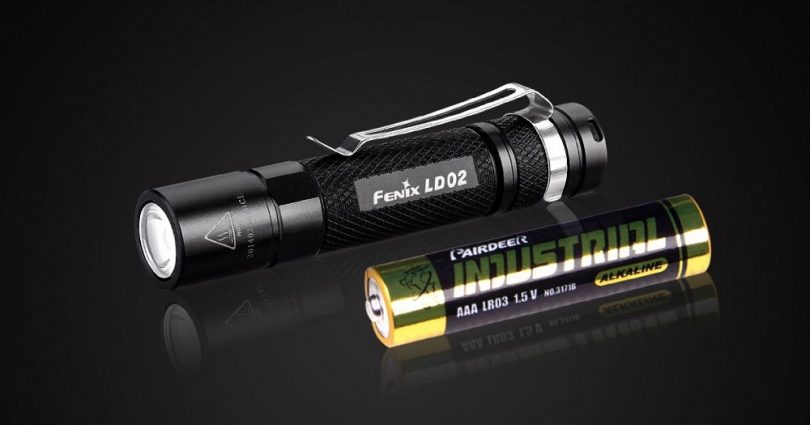 These AAA batteries don't cost a lot and can be bought virtually anywhere, which renders this flashlight all the more comfortable to use, knowing that you can find compatible batteries literally in a flash.
This powerful 100 lumens flashlight is likewise very compact, and therefore can be used in a number of situations whether you're out hiking or you need it for indoor use. It has a very sturdy build, hence it can't be damaged very easily and it can survive if you by chance drop it. It's even waterproof under water of up to 2 meters – which makes it all the better.
Another feature which causes the Mini Pen Light to be very handy is that it has a classic tail-switch made out of a single button which also acts as mode selection.
If you interested you can check the current deal for it on Amazon.
Zebra F-402 Stainless Steel Retractable Ballpoint Pen
This $5.99 retractable ballpoint pen has an executive-style barrel and a fine point. It's easily stored and very accessible thanks to its sturdy, metal pocket clip, but another one of its advantages is entailed by its soft rubber grip which doesn't let your fingers get cramps even if you write for a longer time.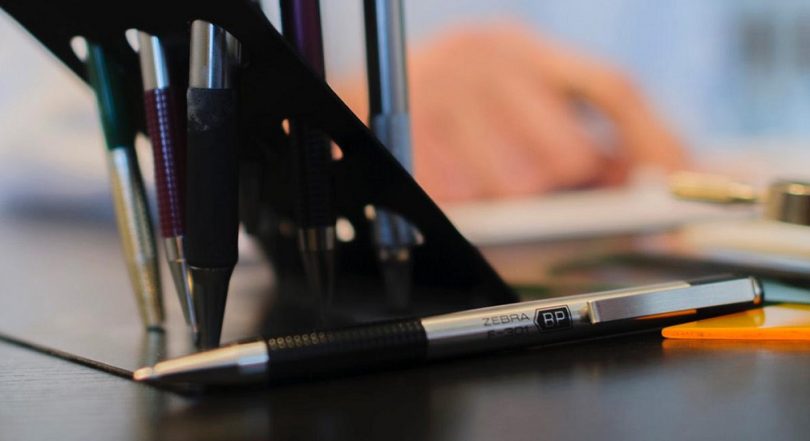 You can also refill this pen with Zebra F-Refill – you'll definitely need to know that, as this pen can last for years at a time. Apart from durability and comfort, the Zebra F Pen can contribute to your personal style, since its appearance is very smooth, refined and modern although it's made out of sturdy steel which makes it last longer.
Nonetheless, because the pen is manufactured from stainless steel it can feel heavier than other pens: it weighs approximately 0.8 oz. On the contrary, the grip is made out of rubber, which makes it pretty firm and thin, so you can hold the pen very comfortably in your hand.
If you think that this product could be useful for you, then you can check its price here.
Trayvax Original Wallet
If you're on the market for a minimalist wallet, this $29.99 item may be just the thing you're looking for. You can even clip it to your keychain, and it fits perfectly in your front pocket, turning it into a long-lasting, sturdy addition to your EDC.
That's because this Trayvax Original Wallet is made out of military-grade metal, manufactured for resisting tough conditions. As such, using both anodized aircraft aluminum apart from cold rolled steel, this wallet has a RFID-resistant enclosure.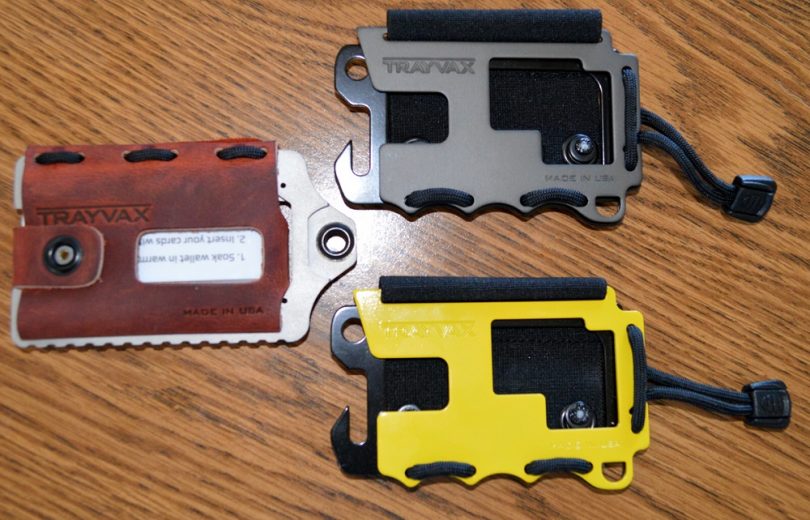 Its sturdiness is further accentuated by the heat-proof elastic, blackened metal grommets and Type III paracord which passed the 550 pounds weight test.
However, keep in mind that with its dimensions of just 4.5 x 2.8 x 0.5 inches, this wallet can only carry up to 10 cards and 5 bills, and no change or coins. So if you're searching for something small, lightweight and compact, this product has no pockets or folds, being held together by compression.
The only problem could be its incorporated bottle opener – although a great extra for hiking trips, it might prove problematic passing through airport security.
Like this product? Then you can check the current deal for it on Amazon.
Aluminum Alloy D Ring Shape Buckle
These carabineers can become a great tool for your EDC, especially since they don't cost very much: just between $5.88 and $13.88, depending on the number of items in the pack you're acquiring.
Being manufactured out of an aluminum alloy, they're pretty sturdy and durable, not to mention water resistant.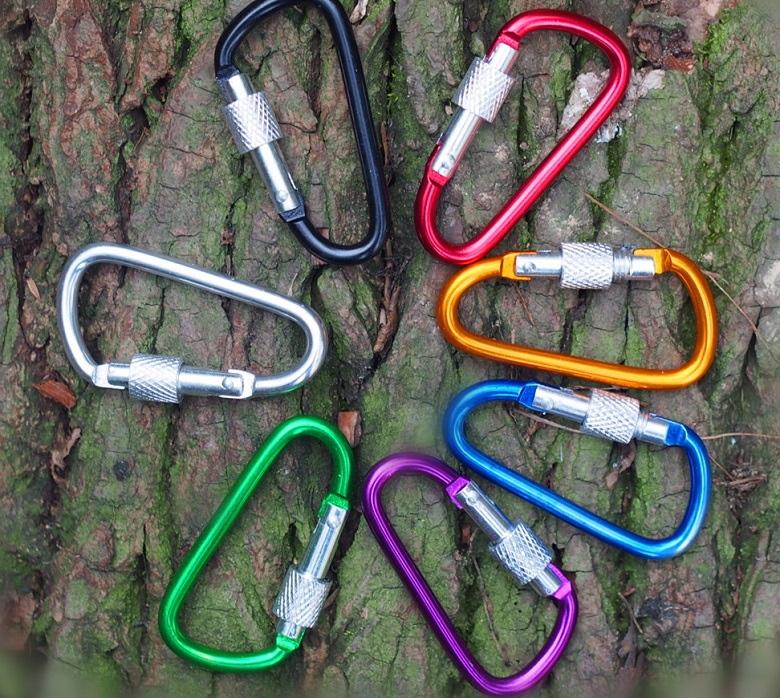 Their convenience and practicality can be ascertained as they're wonderful for:
Keychains.
Securing gear.
Connecting tent and ropes.
Nevertheless, it's best to avoid using them for hiking or climbing activities, since they can't hold a bigger weight than about 30 pounds.
Like this product? Then you can check its price here.
That being said, you don't need to carry all these things with you on a daily basis, but choose something that is appropriate and essential for you. People are really different from each other, and one man's gear may look nothing like another's, taking into account factors like lifestyle, region, hobbies, line of work and even budget.
[the_ad_placement id="in-text-3-type-a"]
However, remember that the things you include among your EDC keychain tools need to be versatile, useful and dependable so you can ensure you're always prepared with the stuff you need, meanwhile being able to express yourself creatively.
Some of the links in this post are affiliate links. This means that if you click on one of these links and make a purchase, I earn a small commission at no extra cost to you. Also, as an Amazon Affiliate, I earn from qualifying purchases. If the information in this post has been helpful, please consider purchasing through one of the links in this article. Thank you.