Bow hunting is an activity that can be fun and difficult at the same time, especially if you don't have the proper equipment. Arrows are an essential part of bow hunting, and it is important to know what type of arrow to use when hunting. There are certain elements that you have to consider when choosing the right arrow for your bow, like the arrow's length, weight, spine, straightness and the material. All these features can guide you through the selection of the proper arrow used for bow hunting.
It is a personal preference on which arrow you will use with your bow, but usually the carbon ones, which are much lighter and more accurate, are one of the best and most popular choices in this activity. Aluminum arrows are much heavier; nevertheless, they are mostly used by professional bow hunters, because they penetrate deeper into the desired target.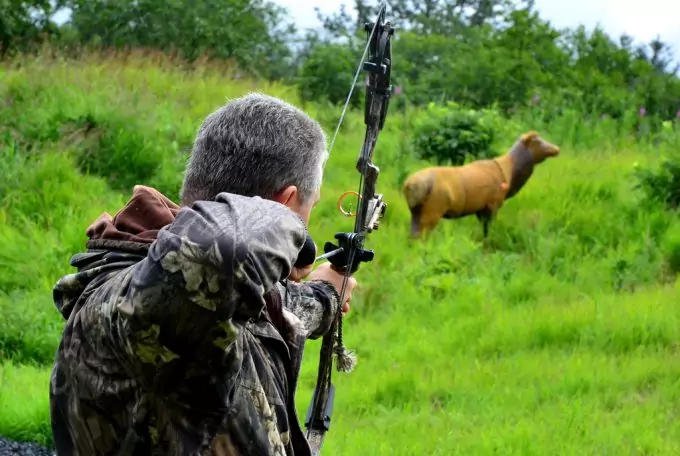 The advancement in technology has always been a positive point in manufacturing arrows. Arrows as products are therefore, like technology, constantly changing in design and in their purpose. 2015 has seen some of the best designs in arrows for bow hunting, and the innovativeness in components that are used with them. Whether you are a beginner or a professional waiting to start the hunting season, you should prepare for it in advance and choose the best arrows for hunting.
Hunting equipment and accessories play an important role in bow hunting, because they have to be precise, strong, accurate, and they have to work properly in order to avoid any possible accidents that may happen. As a bow hunter, you have to be aware of the fact that having the right model of arrows is very important for your hunting experience, as well as your safety. Check out our article on basic bow hunting tips to keep you safe from harm.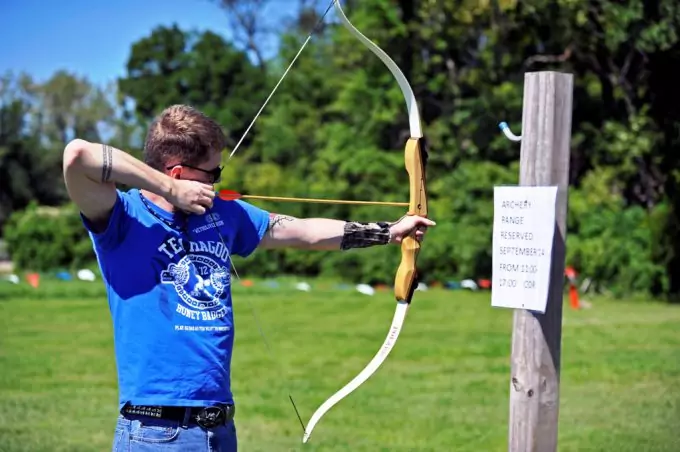 There are several different models of arrows that are considered to be the best today, a conclusion that is based on accuracy, material and speed tests performed by bow hunters. Of course, the accuracy and speed depend on the material of the arrow and its design, so let us have a look at the most common materials for arrows before we show you the best arrows for hunting.
Arrow materials
It is essential that you, as a bow hunter, choose the appropriate arrow made from the right material for the purposes of bow hunting. There are three basic types of arrow material that can be found in almost every shop, and online. Arrow material is important. Choosing the right material of an arrow can make your hunting experience better than ever, safe, and it can save you from the problems that might occur in the process of hunting.
Here are the three essential arrow materials that manufacturers use, either for composite or traditional bow hunting:
Aluminum. Aluminum is very popular, when we are talking about arrows and their purchase. This material is light, strong and not that expensive as other materials. Some bow hunters who own high speed bows prefer to use these aluminum arrows, simply because they are a bit heavier and they can transfer the energy of the bow more efficiently than arrows made from other materials.
Wood. Arrows made of wood are not that popular with bow hunters today. They are heavy, slow and it is difficult to make an arrow from this material to match the tolerances of compact bows. They did work for cavemen, as bow hunting is a very old activity that dates back to prehistoric times, but today, the needs of hunters are quite different than then. The advances in technology and in manufacturing arrows meet those needs of individuals today, but with the use of other, more durable materials, like carbon, for example.
Carbon.Since they appeared in the shops for bow hunters all over the world, carbon arrows gained the popularity of their audiences pretty fast. The reason for it is that these carbon arrows are lighter, much faster than arrows made from other materials, and they are better in measuring bow tolerances than the aluminum ones, which in turn increases the accuracy and the speed of the arrow. This is definitely the high quality material for making the best arrows for hunting.
Material for arrows has to be durable. It has to make the arrow go faster and the arrow has to be much lighter in order to achieve the best results when hunting.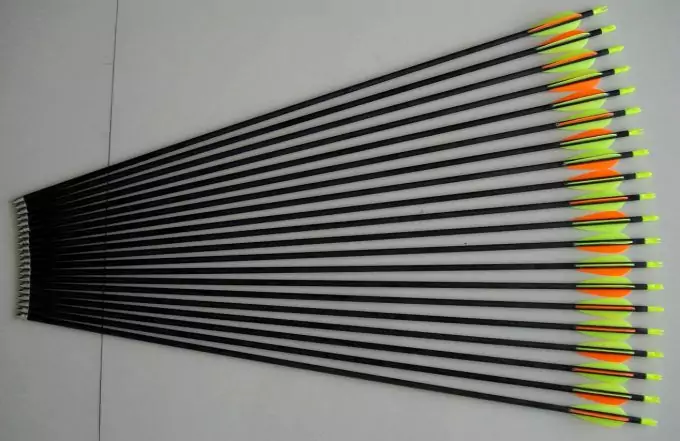 Carbon based arrows are the perfect choice for your bow hunting, because they are faster and much lighter than the aluminum ones, but if you prefer the heavier aspect of the arrow flight when you shoot it into a target in order to achieve deeper penetration, then the aluminum based arrows are perfect for you. Those two materials stand side by side, and are equally durable.
See: Best Arrows for Hunting: Enhancing Your Hunting Experience with The Proper Equipment
Best arrow models for hunting
Over the years, numerous models of arrows that are firmly holding their ground in this competitive world appeared on the market, which can be greatly contributed to their popularity and personal preference of bow hunters. This preference of bow hunters to choose the best arrows on the market for their hunting experience has changed with the emergence of new materials that arrows were made of. These materials were lighter and they made the arrows more accurate and more tolerant in terms of the resistance of high-speed bows that are used today.
As we already mentioned, carbon is one of those materials that is very popular because of its lightness, speed and accuracy that it offers to its users.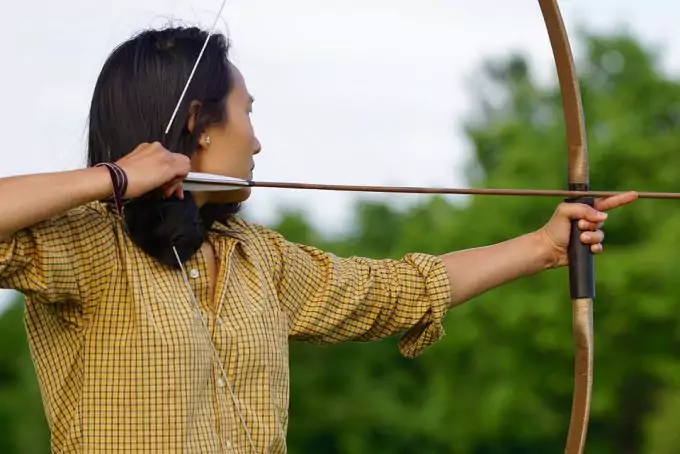 There are a few leading manufacturers of quality arrows, like Beman, Easton, Carbon Express and Gold Tip, who are upgrading their products all the time in order to deliver the highest quality to their customers.
Let us take a look at some of the best carbon based arrows out there that have appeared on the market in the past few years, based on bow hunters' experiences with them:
Arrow brands for beginners
If you are a beginner in bow hunting, have no fear. There are some brands of manufacturers that could help you make the right decision in choosing the right arrow for your bow. When choosing an arrow, you have to keep in mind that the arrow has to be long enough, and that it is suitable for your bow and its draw length.
You also have to be aware of the appropriate weight, because the weight of arrows used for hunting and for target practice, for example, are very different, and it can affect your performance in hunting. All the manufacturers that we have mentioned earlier have a range of arrow products for beginners in bow hunting.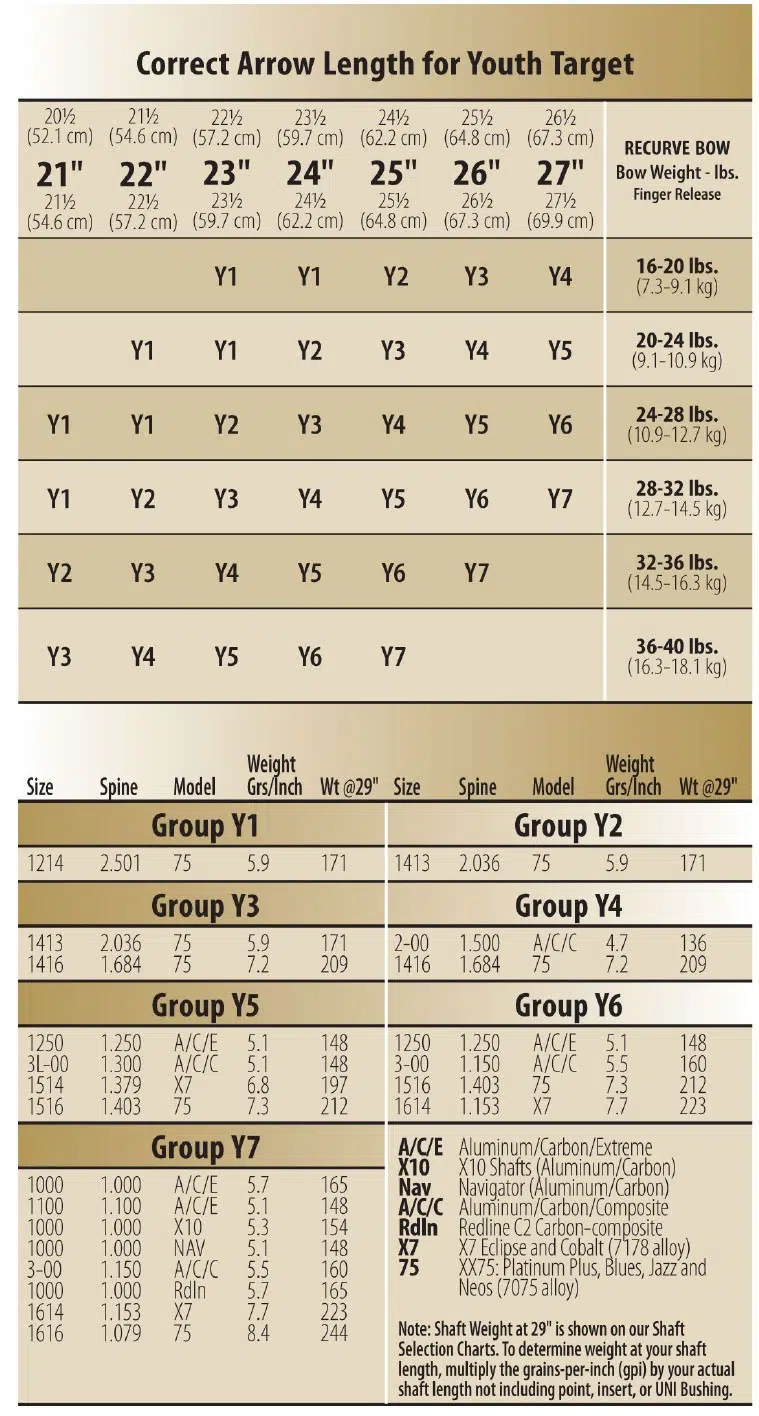 Nevertheless, one of the manufacturers who is pretty popular among beginners in bow hunting is Easton. For example, Easton has a range of bow hunting arrows made specifically for amateurs called Inspiré, which offers a wide range of arrow spines suitable for every beginner. There is also a brand called Shiny Black, which offers similar products as Easton, but the brand preference is entirely up to you as a customer, and a future bow hunter.
See: Best Bow Sight: Finding The Best Bow Sight for The Money
In conclusion
If you are a bow hunter who wants to be prepared for the next season of hunting, whether you are hunting big-game animals, or smaller scale ones, or if you are only active in competitions, these high quality arrows from premium manufacturers are the best choice for upgrading your already existing equipment.
Bow hunting requires high quality equipment, and constant practice to upgrade your skills as a bow hunter as well. Fair enough, the advances that have been made in the field of bow hunting equipment, especially the new materials of arrows on the market, like carbon, which is very light and durable, make the hunting game easier. That is why practice and equipment upgrade are still very important.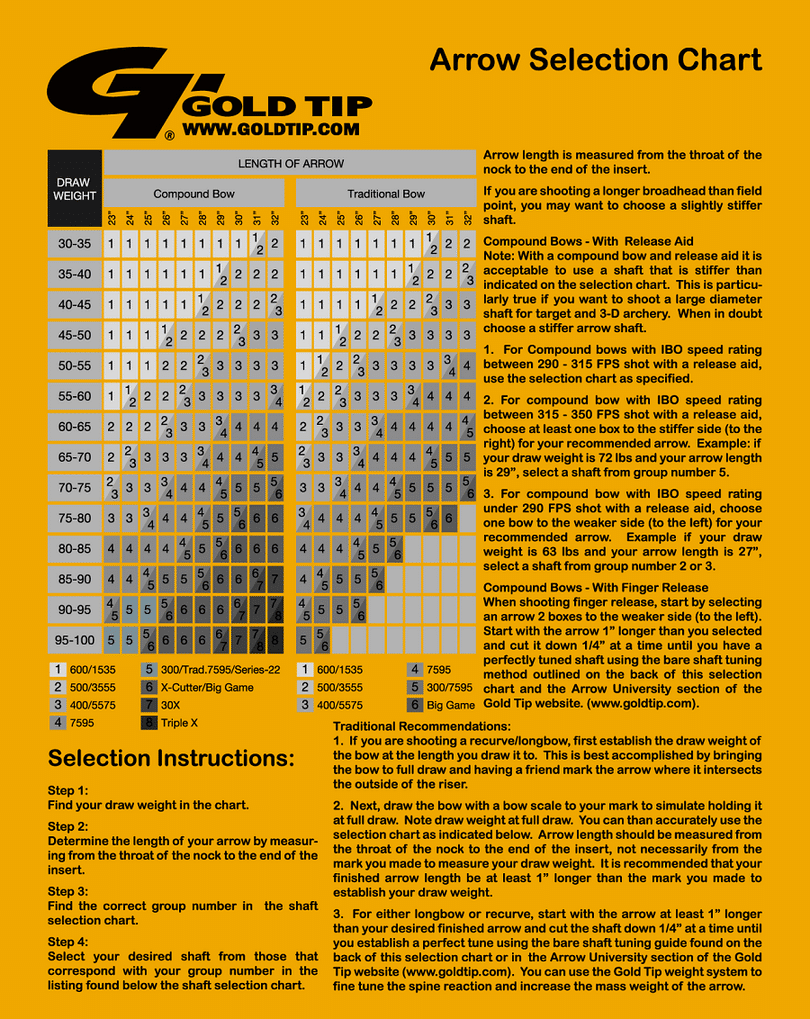 Easton, Gold Tip, Carbon Express and Beman are some of the leading premium manufacturers of arrows in the world, and each year they offer a different and exciting range of arrow products to their customers. ICs Hunter Pro, Maxima Red, Maxima Blue Streak, Pile Driver, XT Hunter, Bloodline and Outfitter Arrows, just to name a few, are premium products that are accessible at a fair price, and they offer so much more in return.
They are all made of carbon, either in whole or in parts, which is a very light and very durable material that guarantees straightness, accuracy and speed of arrows to their customers.
All these manufacturers, that we have mentioned earlier, offer a range of high quality products for amateurs as well. Today, arrows have more power, more speed, deeper penetration, a better and more accurate flight paths and tighter tolerances. They are light, and they come with various components that make these arrows more superior in many ways, depending on the innovativeness of those components.
Each year the manufacturers either fine tune their existing products or make new and improved ones, and arrows are the best example of this new way to conquer the competitive market. In the end, if you are being serious about bow hunting, make sure that you are using proper arrows, because they are very important for your accuracy and the overall success in this field. There is no arrow that fits all bows. Each and every arrow is different from the next in size, weight, length and technical components.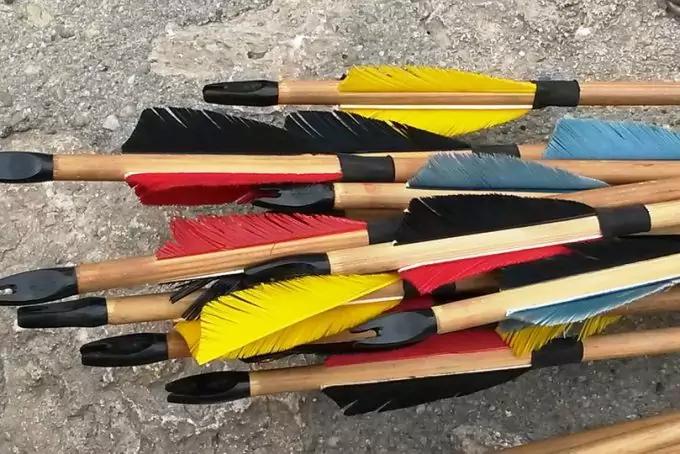 Bow hunting is a technical activity, simply because you have to pay attention to all the technical aspects of bow hunting equipment, especially when it comes to arrows. Choosing the right arrow is based on a personal preference of each bow hunter, but we all want quality in everything we do, so we choose a quality product, an innovative, light and accurate arrow that will make our experience of bow hunting unforgettable and long lasting.
Learn how to choose the best survival bows by reading our article overview on these amazing gear.
Some of the links in this post are affiliate links. This means that if you click on one of these links and make a purchase, I earn a small commission at no extra cost to you. Also, as an Amazon Affiliate, I earn from qualifying purchases. If the information in this post has been helpful, please consider purchasing through one of the links in this article. Thank you.