The best hunting rain gear is the hunter's best friend to keeping himself comfortable and providing him that perfect protection against the rain. As you know, hunters spend long hours in the open and many of them hunt even in a rainy day, making conditions unsuitable if not wearing the right gear. While a little rain cannot deter a hardcore hunter like you from this exciting activity, soggy clothes and chilled body due to brisk temperature can result to a less enjoyable hunting experience.
Good news is that there are multiple choices for extreme weather hunters and are designed and made to keep you comfortable and dry. And as you know, hunting should not be focused on your gear or outfit, but it should be on having a rewarding hunt without the distraction from equipment failure.
A reliable rain suit is included in the critical hunting gears category and so it should provide you with the adequate protection and shield from the cold and wet condition, whether hunting for a duck or deer, among other game. Without enough and top performance from it, your hunting trip will not become a happy but a miserable one. And so today, we've compiled a list of the options you have when shopping for a rain suit. Later, we're also going to feature a few tips to consider when choosing the right one for you. Check out our guide on how to swiftly dry clothes even in the most adverse conditions.
Best options on the market
Frogg Toggs All Sports Camo rain suit
Breathable and waterproof, this Frogg Toggs is one of the most chosen rain suits on the market for its sturdy make and unique design. It can provide you with great comfort in a rainy hunting condition. Another significant feature of this gear is that it is packable, allowing you to store it in a cinch.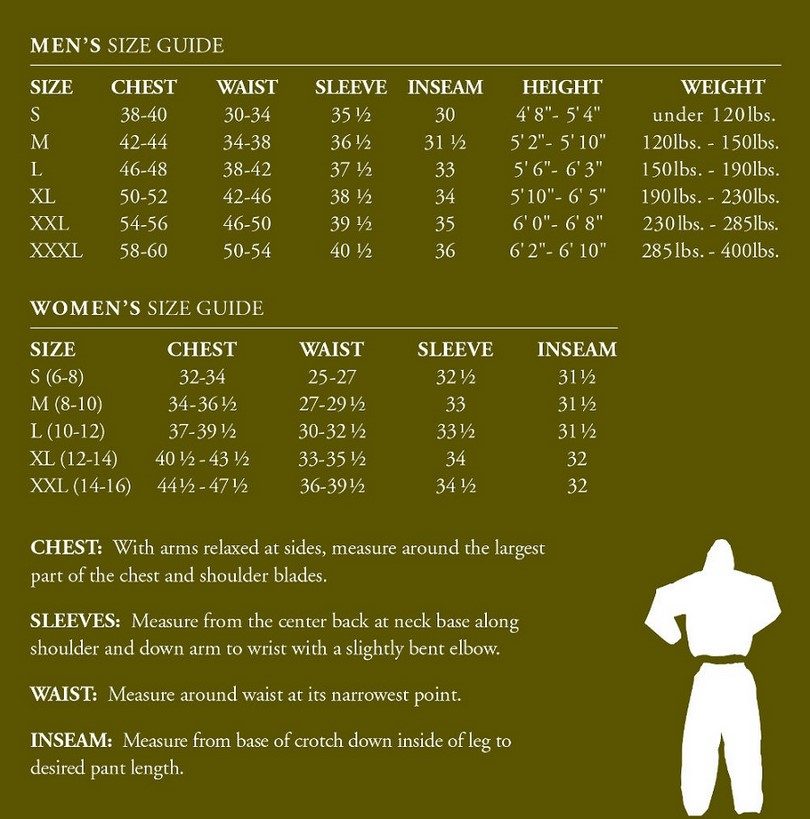 It provides three layers of protection with its extra strong polypropylene material, with its center layer made of microporous film, offering durable and waterproof protection even under the most extreme situation. Best part, according to current users, is that this model packs in a single pocket without any effort to packing it into your hunting kit.
According to one user, this Frogg Togg is very cost-effective for its quality, and that its only drawback is that it does not come with pockets. It garners an average of 4.2 out of possible five stars from 101 reviews, as of the time of this writing.
If you like this product you can find and check its price here.
King Camo Climatex
Offering a variety of camouflage patterns for its rain suits, King is back with its Camo Climatex that is well known among hunters who love to wear something to provide them with complete and durable protection even under the extreme hunting conditions. This product is lightweight, windproof and waterproof for that durability and value together and has a built-in hood for providing that quick pack feature. With it, you will always be prepared, as it can offer you with adequate and complete protection under the rain.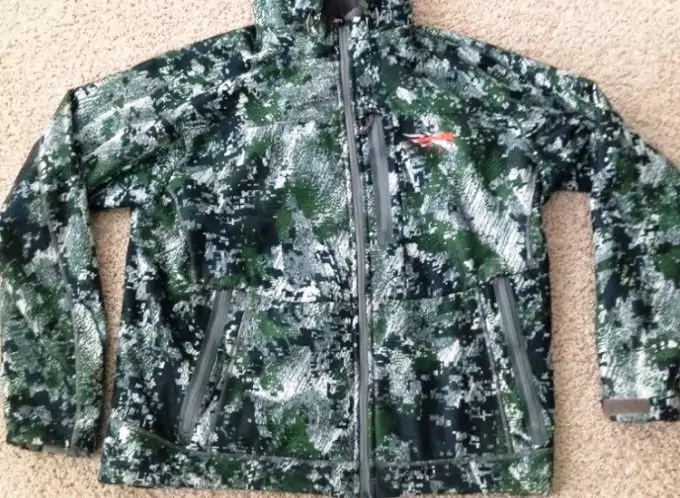 It features an attached hood, rip-stop poly DWR finish and two options, mountain shadow camo and desert shadow camo.
If you like this product you can find and buy it here.
Frogg Toggs All Sport rain suit
Coming in several options, including black and green, this affordable all-sport rain suit is made of non-woven materials for giving that ultimate protection with its breathable and waterproof make. The product is a package of a 50 non-woven jacket and a 30 non-woven pants, which are great fitting and waterproof, making it a suitable gear for any outdoor activity.
According to one user, this Frogg Toggs rain suit is the perfect one within its price range and its nice fit offers enough room for other clothing. For a majority of them, buying this Frogg Toggs is a wise decision because it provides them with longer lasting protection. Additionally, many of them love its breathable make that offers them comfort even when hunting for long hours. They said that this breathable feature also allows their skin to breathe and keep skin away from sweat that passes through the fabric and evaporate into the air.
If you like this product you can find and check its price on Amazon.
LOOGU Military multifunction camouflage
Made with a special weave running through its material, this product is waterproof, making it the ultimate rain gear for any hunting activity. It's designed with a military designed woven material suitable for many applications and has multiple eyelets on its hem to function as a ground sheet and press side stud poppers on its side, letting you use it as a basha, a poncho or a sleeping bag cover and allowing you to make sleeves for handling equipment so easily.
For many, this product is versatile, being a one-size fits all and durable with its rip-resistant nylon material. Best part is that they can use it as emergency tent, a shelter or ground sheet when needed. Its approximate weight is 850 grams in a carrying bag, dimensions are 56 x 40 inches (L x W) and material is 100 percent waterproof nylon. It garners an average of 4.4 out of possible five stars, as of this time of writing.
If you like this product you can find and buy it on Amazon.
Men's Gamehide journey jacket
Part of the best rain gears for hunting is the Men's Gamehide Journey Jacket that is breathable and waterproof with taped seams and a mesh lining on its interior. It has an attached hood, a Freedom sleeve for improved movement and a large zippered slash pockets.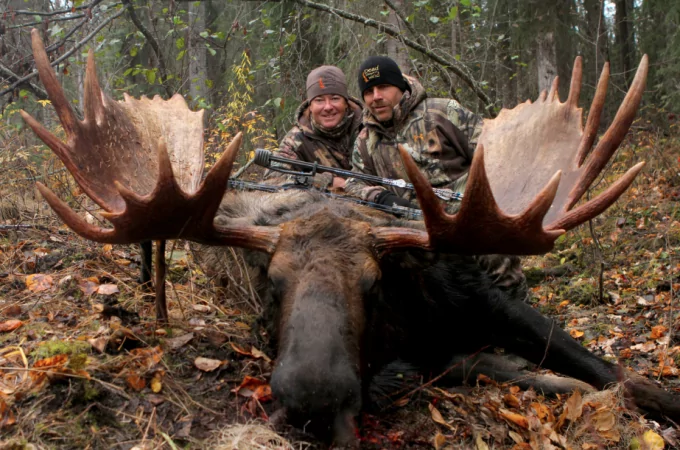 This product is lightweight that makes it ideal even for many hours of exposure in the rain and that it is very portable to carry anywhere. With its Hydrocore laminate, it works effectively against gusting winds and its mesh lining functions for comfort and slides easily.
If you like this product you can find and purchase it on Amazon.
Onyx Arctic rain suit
This package comes as a jacket with a zip closure, a vent back, a storm flap and two front cargo pockets and has a hood with draw cord and adjustable wrist cuffs and pants with snap cuffs and elastic waist. One of the users reviewed and said that he appreciates this product to be a good gear, but advised that your choice will all be dependent on your needs and specific situation.
Depending on the activity, you can use it as a rain suit or a poncho.
If you like this product you can find and check its price here.
Predator Camo Rut series
A waterproof hunting jacket for keeping you warm and protected in the toughest of conditions, this is the parka for men you might be looking for. It comes with a very effective and innovative camo design for that hunting edge. It is also made with 255 grams of polyester warp knit for its exterior fabric and with the highest quality of seams available. It is also made with a built-in hood with a drawstring closure and multiple pockets.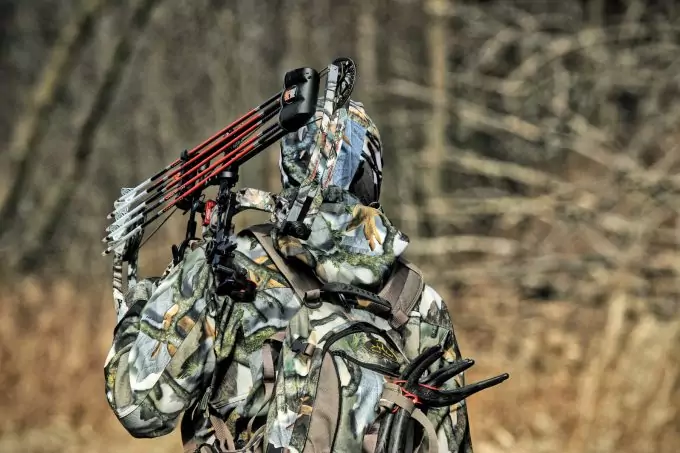 If you like this product you can find and buy it here.
SHE Outdoor performance rain jacket
This rain jacket is a top performance hunting shell for women who are looking for comfort and movement ease from a hunting gear. It is 100 percent breathable and waterproof, making it ideal even for long hunting expeditions on a rainy day.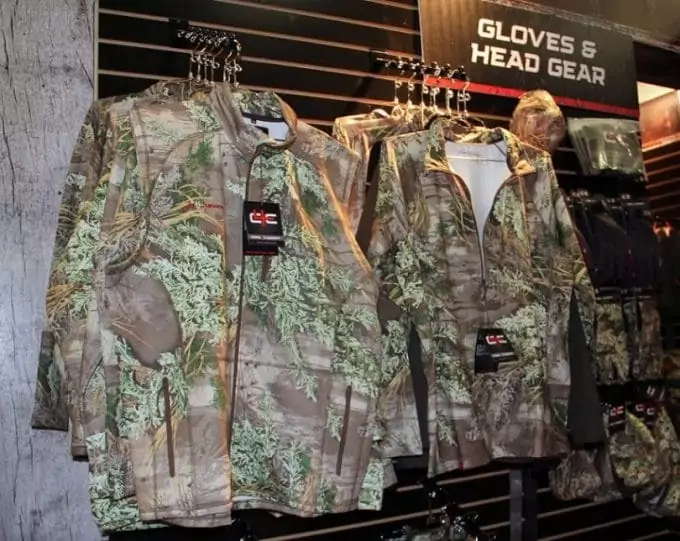 It also comes with a nice fit for that perfect woman form and a zippered chest for that ultimate comfort.
RedHead Camo rain jacket for men
If you are looking for that great protection with you all the time when hunting in the rain, this jacket may be for you with its breathable, lightweight, packable and waterproof construction. It has a caped back, two pockets with mesh lining and full zipper and can keep the elements out with its tight VELCRO closures.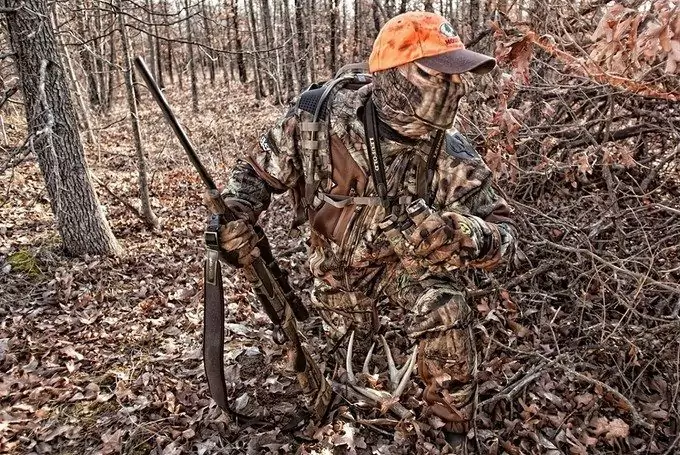 It also features an adjustable draw cord on the hood, fully taped seams and a storm flap on its interior.
Choosing a rain gear for hunting
If you're an advocate of hunting in the rain, then you should be looking for the best type of rain suit before buying so that you can achieve an enjoyable hunting experience. To get the most out of your journey, check out the next section for some guidance on how to select the right rain gear for you.
Waterproof
Before buying one, you should be looking for a waterproof coat, but don't be fooled because you can see this term many times and that it may be used interchangeably or loosely with other terms, including water-resistant and water-repellent. Therefore, you should distinguish their differences and not go for the first product you saw on display that has any of these three—but go for waterproof.
When you see a product labeled water-repellent, it means that it is coated using chemical treatment for keeping water out its fabric and so water beads and then falls off the gear, but it is only a temporary fix. After many hours of exposure, you will start noticing leaking.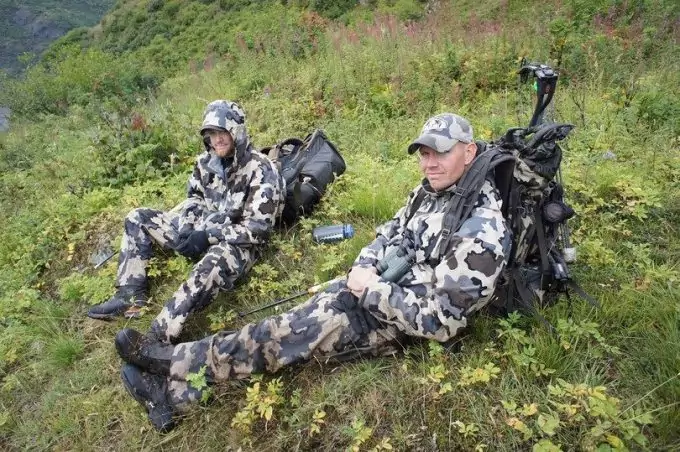 Or maybe it will be better to find a water-resistant one, but do not also assume that it will keep you dry for many hours. Although a rain suit of this type may be made with woven fabric of some polyurethane coating, it cannot protect you from soaking if you are going to be out there hunting for long hours.
But then for the best rain suit when hunting, you should choose a waterproof suit that can keep you dry even under extreme weather conditions. This type suit is great even under pressure and that it can keep water out its seams, sleeves, hems and openings.
Being 100% dry is the main consideration when choosing a rain suit for hunting for your ultimate comfort and staying for long hours without getting wet, so go for a waterproof gear.
Versatility
An optional yet equally important feature to look for a product is its versatility. On the market, you can find those that can be used as a sleeping bag cover or a ground cover, while some may even be used as emergency tent. In the process, you may have more uses than one with your rain gear that can also offer you with plenty of other functions aside from being a dependable gear.
Breathable
A hunting rain suit should also be breathable so that you can stay comfortable when climbing, hiking or trail running. You should be looking for this key feature when shopping for one. In that case, you may want to consider a product that can keep you feeling clean, comfortable and dry from the moisture in the surroundings. As you know, your skin also produce moisture from sweat, so you should choose a breathable gear for letting sweat evaporate through the suit's fabric and out into the air.
And traditional rain gears cannot do these, although they have a waterproof shell for keeping the rain out. Sweat can still make you wet, so being a hunter, it may not be proper to wear a traditional gear, but a breathable gear that can work well while you are hiking or sitting in the tree stand. In this case, do not ever overlook this factor when shopping for a hunting raingear and do not choose a cheap rain shell only to feel soaking inside.
Budget
One of the most important considerations when shopping a hunting rain gear is your budget. How much are you willing to spend for one? Determining the amount of money you can spend for this type of gear will help narrow down your choices. However, do not just go for a cheap product that does not last; in fact, you cannot truly save for picking a low-cost product that is not proven in the field.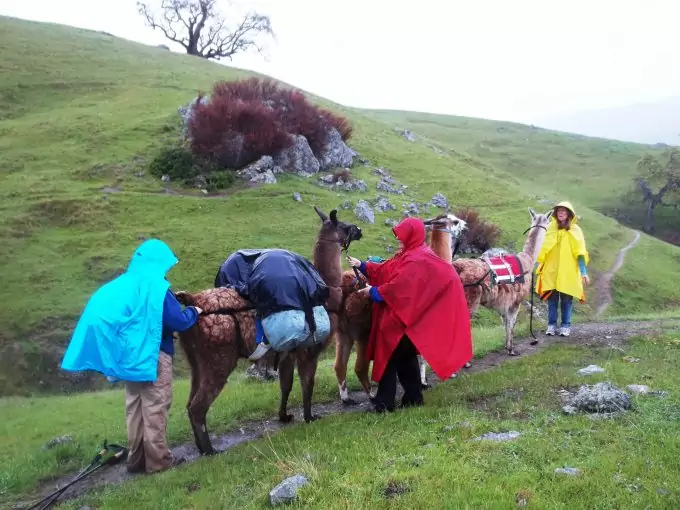 Instead, put quality over price first so that you can achieve the best hunting experience with your rain gear. What can you do with a cheap one that will give you a guaranteed misery out there? You should remember that the material may tear in the process and that its design and construction may not be appropriate for the specific hunting condition. While you may spend lower on those products, you may not also be able to use them for a long time. Leak in the seams is a common problem in low quality, cheap rain suits.
Quiet
Better be quiet when hunting; else you're going to distract the prey. Do not let a noisy, crinkled and hard shell crack and then pop! You should look for gear that passes a sound test in both dry and wet conditions. In most cases, there are makers that apply fabric on top of rain shells for softening the sound it makes.
Durable
Brushing limbs on horseback, climbing over blow-downs or sneaking through the timber, you will be going through a lot of obstacles and equally exciting adventures when hunting, so the rain suit to select is one that can withstand the challenges in your expedition with its sturdy construction. So, when shopping for your rain gear, you should consider durability as one of the most important considerations. Do not go for cheaper options, which are unlikely to keep up with the elements you are going to face in the woods when hunting for a deer, for instance.
Packable and lightweight
A rain gear should also be packable so that you can conveniently store it in your backpack when you don't need it. Find one that can allow compressing down nicely to fit into your pack. A rain jacket and pants should be lightweight, too because no one wants to carry them in the backpack for hours if they are heavy. Buying a heavy rain gear may be one of the biggest mistakes when prepping for a hunting activity. Buy one that is lightweight so that you can carry it around in your backpack without any hassle.
How bulky is the product? Think of the space it would eat up inside your backpack, because if it does consume much space, you might leave it behind during a sunny day (that might turn into a rainy afternoon unexpectedly). In this case, you should always take your lightweight rain gear with you, so you have to make sure that the one you are getting is portable and convenient for packing.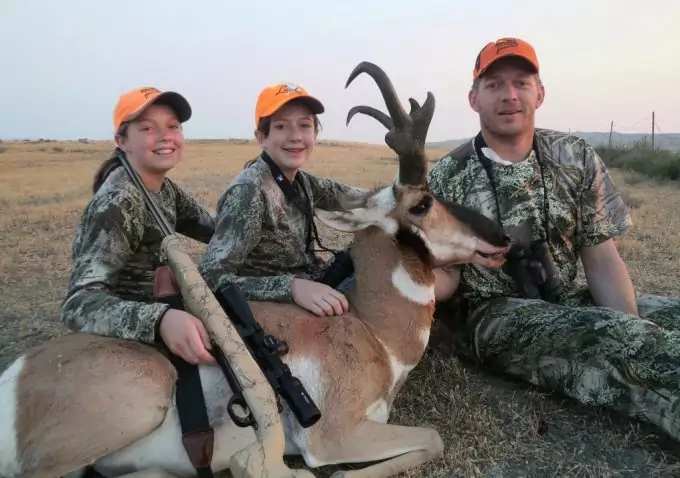 Activity
Your body generates heat when hiking through the woods or even when just sitting on a tree stand. Therefore, it is also important that you consider the type of activity you are going to be doing when picking a rain suit, as well as how much heat will that particular activity generate.
Layers
Another important consideration when shopping is checking out products that can provide protection layers for that ultimate durability and waterproof protection you need. However, you may also want to look for those that can allow or leave enough space for other clothing.
There you have our list on some of the best rain gears on the market right now when selecting one that's right for you. Choose based on several factors that we've mentioned above. Most importantly, do your homework and spend enough time in research by reading reviews and narrowing your choices, depending on the features you are looking for. See our article guide on the best layer clothing in the market for you to try.
Finally, buy a hunting rain gear to last longer and provide you with ultimate protection from the rain while still can give you that maximum comfort when hunting in the rain.
Feel free sharing this guide on the best hunting rain gears to your peers who might also benefit from it, contacting us for any questions or writing your comments below. Likewise, see our list of the most useful hiking essentials chosen by professionals.
Some of the links in this post are affiliate links. This means that if you click on one of these links and make a purchase, I earn a small commission at no extra cost to you. Also, as an Amazon Affiliate, I earn from qualifying purchases. If the information in this post has been helpful, please consider purchasing through one of the links in this article. Thank you.