You are probably wondering why you need a shotgun scope for turkey hunting, right? You are going to be surprised! Generally, when hunting for turkey, you would not think to use a scope, and the thought is a little silly to most.
This is because when you do shoot a turkey, it is pretty close to you and you can see it fairly well. But with the best turkey shotgun scope, you are going to increase the likeliness of reaching your target dramatically. Remember, turkeys are fast game, and will run if they feel threatened.
This is especially true if you are using a shotgun with slugs, as you need to be more accurate. So, while you can hit your target without a scope, having one will make sure you get that trophy turkey! You are also less worried about not only hitting your target, but you are less frustrated while you are hunting overall.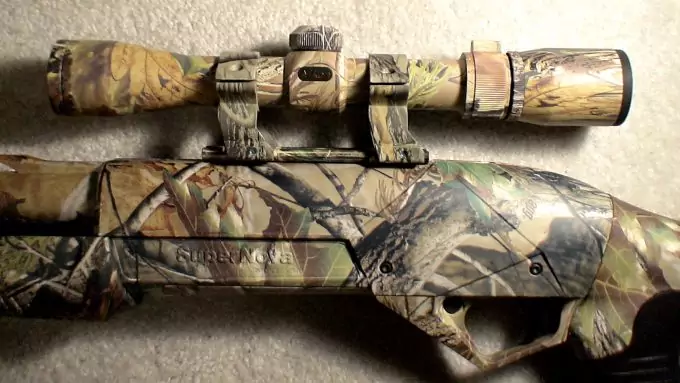 So, in this article, we are going to discuss shotgun scopes for turkeys. You are going to learn about the important factors you need to know before purchasing such a scope, as well as some of the best turkey shotgun scopes on the market currently. By the end of this article, you will be sold on getting a scope on your shotgun for your next trophy turkey.
Our Top Picks
Features to Consider
Right now, we are going to dive right into the important features that you need to know about turkey shotgun scopes. This will help you when you go shopping in store or online as you will know certain specifics that can work in your favor.
Weight and Dimensions
You will want to keep it simple when it comes to buying a shotgun scope. The weight will need to be about a pound or under, so it will be super light and easy to carry with you into the wilderness. The dimensions will, of course, vary, but most of them will be under 1.5 feet long, so they don't feel too large or feel awkward to carry around.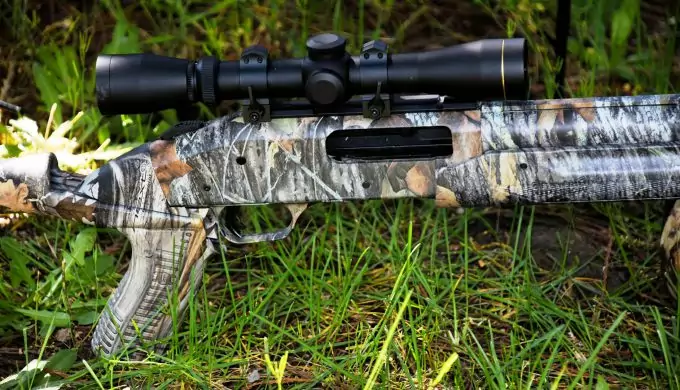 Crosshair
Having a scope on your shotgun means you will have crosshair within the scope. This will help you pinpoint your turkey with extreme accuracy, and you will not have to guess if your shot is accurate. Crosshair help to get your target in position so you can shoot it successfully.
One other great thing about the crosshair in the scope is that you do not have to keep looking up and away from your shotgun to check out whether your turkey has moved around or if other animals are in the same space. This is a huge reason on why most hunters will miss out on the shot, so having a scope, with crosshair, can help you stop from hesitating or taking too long to shoot your target.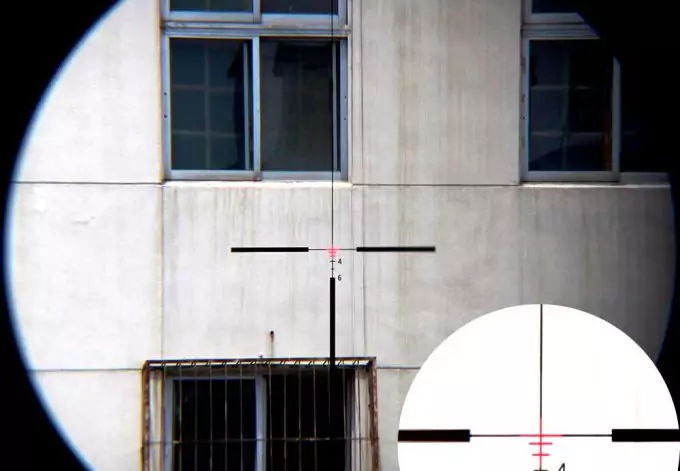 Clarity and Brightness
Clarity is huge when you are looking for a shotgun scope. Find something that offers a lot of clarity for a good price so you will be able to find your target easily among the background of shrubbery. The clarity in a scope gives you a great view of whatever you are aiming the shotgun at and it will be easier on your eyes, as well as help you get your shot.
The brightness in your turkey shotgun scope should be at a decent level of brightness without being too overwhelming. Generally, you will be hunting in the day time anyway, so you don't want something that is too bright for the time of day.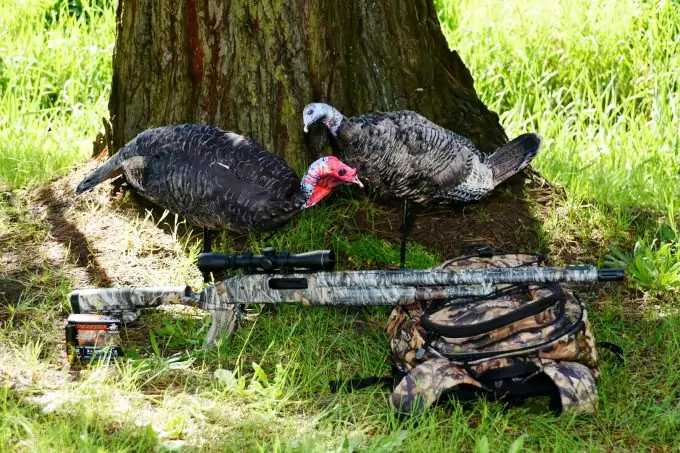 Brightness is often more used in the early morning hours, before the sun has come up. But it is still an important feature you should consider before you purchase a shotgun scope.
Shock Resistance and Durability
When you are looking for a scope, it should definitely be shock resistant. This means there will be no pull back when you fire the gun and you can still hold it with stability. This feature is something to consider as you will find it more comfortable to use when you are hunting turkey.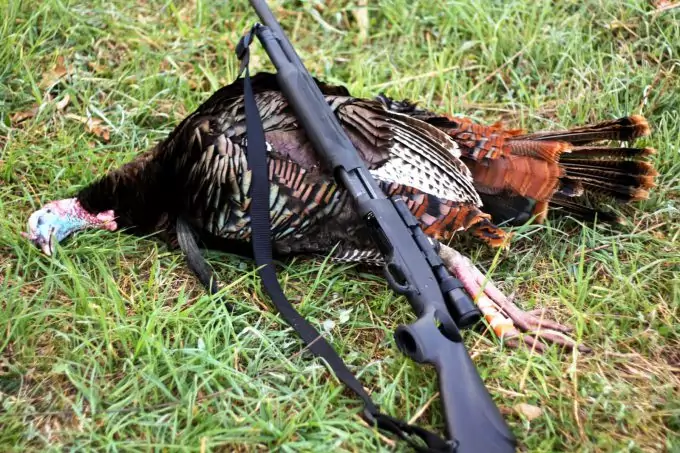 The durability of your scope should be highly tough, as you will be going through some wilderness and possibly using tree stands, so it may get banged up at some point. You do not want a scope that will crack or come off easily. Your scope should be able to withstand whatever your shotgun can withstand.
Magnification
Having a clear view of your turkey will be extremely helpful for zoning in on it and making the shot successful. No matter what type of game you are hunting, the scope can help with magnification and shot accuracy, and you will be glad you have it!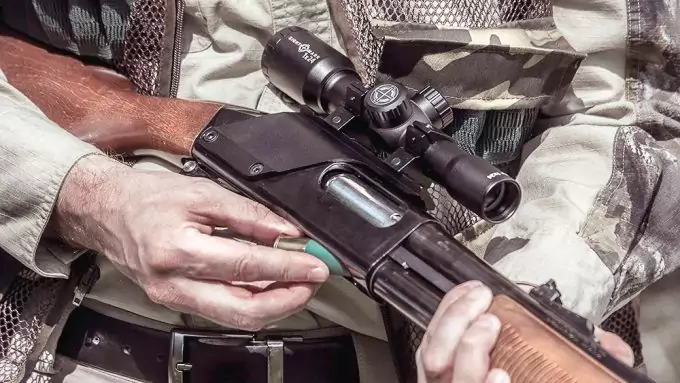 Keep in mind that your scope does not have to have too much magnification as your turkey is going to be pretty close in distance to you. Having just a little bit of magnification is perfect for turkey hunting.
Top Product Reviews
We have now come to the portion of this article where you will learn about the best turkey shotgun scopes on the market. No shotgun is the same, so you will want to look out for the differences in each gun so you can find the perfect one for your next hunting trip.
Truglo Red Dot APG Scope
Weight: 7 ounces
Dimensions: 9 x 5.8 x 2 inches
Specific features: Adaptable, has flip lens, eye relief, elevation adjustment
Best use: Low light, short distances
The best part about the Truglo Red Dot APG Scope is that is is highly adaptable and can fit into many shotguns and rifles, and even paint balls. This means you can use it on more than one shotgun or firearm that you own, which is great because of the cost saving factor.
This scope mounts in the weaver style and is easy to mount and dismount, which is great when you want to use it on more than one of your shotguns. This is a red dot, and is easy to adjust in on your turkey. It includes an unlimited eye relief feature which helps with accuracy in shooting a moving turkey.
Reliable, you will find that you can shoot in thick foliage. You can adjust the brightness, and the scope offers a control so you do not accidentally adjust while you are using it. The 5MOA reticle is well lit and offers multi coated lenses.
The 1x magnification is great for short distances and it is made for high performance. Durable, and reliable, you will find that the rest of the features only make the scope better, such as the flip up lens and the fog proof feature that allows you to fire off, in any type of weather.
PROS:
Great in dimly lit areas
Multi coated lenses, anti reflective
Shell is damage resistant and waterproof
CONS
:
Too pricey for some hunters
Red dot is like a blob on the lens
Scope covers can get scratched
Related: Some shotguns are hard to conceal when outdoors, especially during the day. Use the McNett Tactical Camo Wrap so it will camouflage your gun as you hunt. It simply wraps around your gun and is easy to cut.
Simmons ProHunter ProDiamond Scope
Weight: 9.3 ounces
Dimensions: 14.4 x 3.2 x 3.2 inches
Specific features: Wide view, non reflective coating, multi coated lenses
Best use: Low light, short distance
If you are looking for a durable and reliable scope, then you should check into the Simmons ProHunter ProDiamond Scope. Great for short distances, this scope has incredible clarity and focus, especially up to 100 yards. Because of its great features, you will feel comfortable using it in low light situations, like early mornings or late at night.
You will find the TrueZeo adjustments easy to use so you can find the perfect adjustment for the wind and elevation. It also locks in so you can keep it at zero in case of impact or accidental moving of the control.
The low profile design makes the scope look more sleek, and it installs quickly and is easy to dismount as well. This scope is not just for turkeys, as you can hunt many types of game with it, as it includes a 1.5 to 5x magnification.
With all of the great features, you will surely enjoy using this scope.
PROS:
Accurate, maintains TrueZero
Easily withstands any recoil
Durable seals keep out moisture
CONS
:
Some say it has cruder adjustments that affect each other
While it works with many firearms, it will not work on all of them
Related: Weaver rings help to keep the scope in place and are adjustable. The Accushot UTG Weaver Rings are under $10 and have a full locking plate and they are easy to install.
Weaver Kaspa Turkey Scope
Weight: 16 ounces
Dimensions: 3 x 15 x 1.4 inches
Specific features: Varying magnification, eye relief, wind and elevation adjustment
Best use: Competition shooting, short and long distance
Perfect for turkey and deer hunting, the Weaver Kaspa Turkey Riflescope is made of high quality and for high performance. Versatile, the reticles can handle 3 Riflescopes; the Dual X, muzzle loaders, and shotguns. This scope is very clear and gives you a wide image to see through, as well as a 1 to 4x magnification.
If you are hunting in an area where the turkey may blend in with the area around it, then you will like this scope as it has a multi coated lens so you don't have to worry about the turkey blending in anywhere. Not only does this scope save you from recoil, but it maintains a True Zero, and is highly durable.
The outer shell is a 30 mm tubing and is filled with nitrogen so that your scope does not fog up or hold onto moisture and wetness. Shock proof, it can be used in all types of weather and is durable enough to handle harsher terrain. Plus, it has a lifetime manufacturer's warranty.
PROS:
Clear optics
Long life
Soft recoil
CONS
:
Needs a better lens cap
Tube limits the options for mounting
Related: While sitting in your tree stand, you can use some binoculars to scope out the landscape and game. The Welltop® Camouflage Binoculars are camouflage, water resistant and fog proof, all for under $20.
Bushnell Trophy Circle-X Scope
Weight: 16 ounces
Dimensions: 16.2 x 3.2 x 2.5 inches
Specific features: Low profile, shock proof, waterproof, fog proof
Best use: Moving turkey, harsh weather and terrain
The Bushnell Trophy Circle-X Scope is very light in weight and sits low on the shotgun. You don't have to worry about recoil or alignment with this scope. The optics are great, with a multi coating lens and high clarity of your view. That means this scope is great for low light situations.
The high contrast is great, as you can discern the turkey from the background. Great for short distances, it has a low magnification as you don't need anything powerful when hunting for turkey. Plus, you get a large field of vision from the scope and you can see any intrusions in your view with ease.
The camouflage exterior hides well in the wooded environment and the scope does not give off any glare that may send your turkey running. Highly dependable, this scope is hard pressed to be destroyed, and even the lenses are reliable and tough. You will love the shock proof, fog proof, and waterproof features, too.
PROS:
Nitrogen filled to keep the fog away, also waterproof and shock proof
Long life
Durable against any weather
CONS
:
Some hunters found it hard to get to True Zero
Somewhat expensive for some hunters
Related: The Weaver Quad Lock Detachable Rings are made of high quality materials and can have a quad lock so to keep everything secure. Great for extra grip, it is lightweight and made of aluminum.
Sightmark Core SX Shotgun Scope
Weight: 1.6 ounces
Dimensions: 13 x 4 x 3 inches
Specific features: Long eye relief, multi coated optics, lightweight
Best use: Short distance shooting
The Sightmark Core SX Shotgun Scope is great for use on shotguns and muzzle loaders, and has a long eye relief feature. The 1x magnification is good for those areas that have magnification laws for hunters. Designed to take heavy recoil, this scope is lightweight and includes multi coated optics for ease of use!
The duplex reticle is great for hunting turkey, squirrel and other animals, and it includes a wide field of view for scoping out the area. Hunters love the low profile capped turrets, and the fact that this scope is great in any kind of weather, good or bad.
Users love it for this various firearms and state that the crosshairs and the red dot help with accuracy, even with shooting at a short distance. Overall, this turkey shotgun scope is great for use in any outdoor environment and offers a lot in terms of clarity and accuracy, too.
PROS:
Compact and light
Can take heavy recoil easily
Great for short distance shooting with 1x magnification
CONS
:
Somewhat expensive
Only has 1x magnification
Related: You can add a laser to your scope with the P2M Laser Bore Sight that is affordable and works in the chamber. Made from aluminum, it helps you to zero in quickly and help you be even more accurate.
Bushnell Tasco Scope
Weight: 22 ounces
Dimensions: 18 x 4 x 4 inches
Specific features: Compact, up to 4.5x magnification, shock proof
Best use: Low light, harsh terrain
The Bushnell Tasco Riflescope is known for being high in clarity and have great optics overall. The design is sleek and easy to use, and it's built to last many years. The scope itself is compact and is made for shotguns and rifles, as well as black powder hunting. This scope can handle heavy timbers or thicker brush areas.
You will love how durable this shotgun scope is as well as the shock proof, fog proof, and waterproof features. This makes it easier to use in any types of weather, from rain to snow to humid conditions. There is a 1 inch tube in it and it also features multi coated optics which makes the transmission of light pretty bright and clear for you to successfully shoot your turkey!
Decently priced, users love this rifle scope for many reasons, but mainly for the clarity, ease of use and the ability to use it in all types of weather conditions.
PROS:
Affordable
Up to 4.5x magnification
Shock proof, fog proof and waterproof
CONS
:
No illuminated reticle
Rings and base are not attached to scope upon arrival
Related: If you would like a more comfortable piece for your eye while you look through your scope, consider the UTG Rubber Scope Eyeshade as it is made for various sizes, made from rubber and it comes with an adapter kit for ease of use.
Bushnell Banner Dusk & Dawn Scope
Weight: 18 ounces
Dimensions: 16.2 x 3 x 2.5 inches
Specific features: Has 4x magnification, rain guard lens coating, 91% light transmission
Best use: All types of weather, short and long distance shooting
The Bushnell Banner Dusk & Dawn Riflescope is one tough scope. Made with high quality optics and materials, it is designed nicely and made to last you many years into the future. This scope is matte black, affordable and very light to use.
The features of this scope are many and that's what users like best; having many features to use and tinker with. So not only will you get a wide view of sight, but you will find that this scope is fog proof, waterproof and shock proof, too. One nice extra is the rain guard lens coating so you can use it in any weather.
The clarity and the contrast are amazing, which makes this scope perfect for various kinds of hunting, not just for turkey. With a 1.75 to 4x magnification, you will see there is 3.5 inches of eye relief and that the scope is easy to adjust, as well as mount and dismount.
PROS:
Wide view
Waterproof, fog proof, and shock proof
Great for many types of hunting
CONS
:
Appears as if you are looking through a tunnel
Eye relief is too harsh
Related: If you need some 2 piece rings to go around the scope to keep it on your shotgun, the AccuShot Picatinny/Weaver Rings will work for you. They are made to use everyday and can work with scopes up to 61 mm.
Leupold VX 1 Shotgun Scope
Weight: 16 ounces
Dimensions: 14 x 3.2 x 2.9 inches
Specific features: Wide view, lifetime warranty, easy wind and elevation adjustment
Best use: Open areas, short distances
Users can't say enough about the Leupold VX-1 Shotgun Scope! This scope is fully coated so that you will have a brighter view no matter if you are out during dusk or late night and early mornings. You will see that the view is clear with high contrast and the scope allows you to hone in on a moving turkey.
You will love the quick finger adjustments for the wind and elevation, which helps you get your shot successfully. The eye relief is quite nice and will not strain your eyes as you look for your next trophy turkey. The low magnification is nice for shorter range of distances and you can shoot easily in brush or bushy areas.
The look of the scope is nice and it is built to last for many years in harsh terrains. Users love that it is fog, moisture and shock proof, so it has the ability to work in any weather type.
PROS:
Great clarity
Easy to use, quick finger adjustments
Multi coated lenses
CONS
:
Very pricey versus others
Circle in the scope should be bigger
Related: While turkey hunting, you can make the turkey come to you with a turkey call! The Woodhaven Custom Calls Turkey Call comes in a 3 pack and is highly durable and versatile so you can change calls.
Concluding Thoughts
That is the end! We hope you have found what we had to say informative about turkey shotgun scopes. The features to consider are going to be important when you are in the market for a new scope, so we hope you keep them in mind.
The importance of the brightness, magnification, clarity and other factors will ensure you get the best shotgun scope for your next hunting trip. You will surely see your accuracy improve, as well as having a better time hunting because you know you have what you need to make a successful shot using the scope.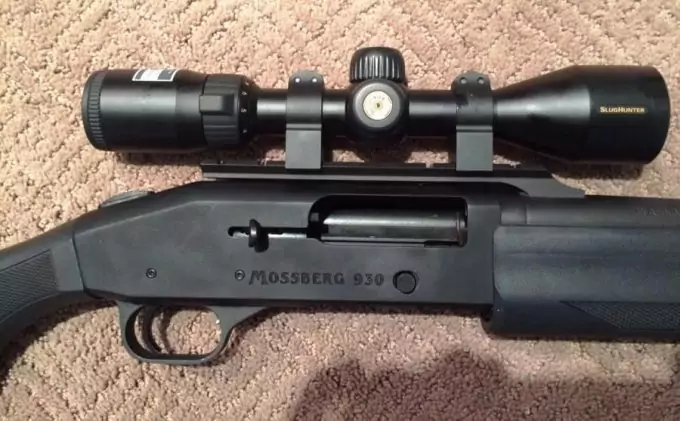 Keep in mind that your scope does not need to be very pricey, but it should be very tough and can handle whatever your shotgun does. We hope your next hunting trip is better because of a shotgun scope!
We thank you for reading our article and hope you have taken away a lot of new information about turkey shotgun scopes. If we have missed anything or you have any stories for us, please leave them in the comments section below. As always, thank you for reading!