Have you recently decided to step up your outdoors game and get a night vision device? Considering the number of products on the market, making the right choice may seem overwhelming. Read on to learn which ones are the best night vision from Yukon and take a look at the top product reviews!
Once you've settled down for a brand, all of the night vision devices they offer might look like they're the same. However, each product comes with its own set of pros and cons and different things work for different people – buying a device that doesn't quite meet your needs can leave you disappointed.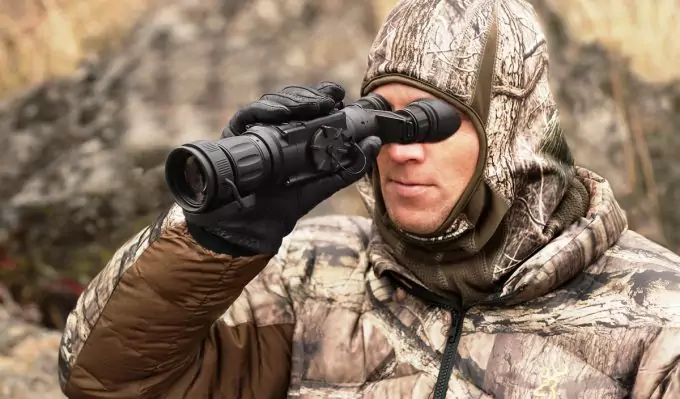 No matter whether you're going to be using your night vision device for hunting or simply to enhance your experience while camping, there are certain features you need to take into account before buying your device. It's our hope that the buying process will be going much smoother for you once you've read and understood the listed features and reviews.
Our Top Picks
| Product | Weight | Dimensions | Type Of Device | Price |
| --- | --- | --- | --- | --- |
| Yukon Spirit 4x50 | 1 pound | 8 x 5 x 3 inches | Monocular | Shop Here |
| Yukon – NV 1x24 | 1.8 pounds | 6.9 x 4.8 x 2.8 inches | Goggles | Shop Here |
| Yukon Exelon 4x50 | 1.1 pounds | 5 x 3 x 9 inches | Monocular | Shop Here |
| Yukon Nightfall 3x | 1 pound | 9 x 3 x 5 inches | Monocular | Shop Here |
| Yukon Spirit 2x24 | 0.8 pounds | 5.5 x 3.3 x 2.3 inches | Monocular | Shop Here |
| Yukon Viking 2x24 | 1.5 pounds | 9.2 x 7.2 x 3.8 inches | Binocular | Shop Here |
| Yukon NVRS 1.5x42 | 1.8 pounds | 3.1 x 3.3 x 8.6 inches | Rifle scope | Shop Here |
Features to Consider Before Buying
Before proceeding with the actual reviews, we've taken the time to go over the features that matter most when buying a night vision device. Please note that depending on what you're going to be using the device for, as well as your personal preference, you may find some features to be more – or less – important than others.
Type of Device
There are several types of devices when it comes to night vision: monocular, binoculars, goggles or scope. You need to pick what sort of a device would work best for you before looking at the other features. We believe these to be the pros and cons of each device.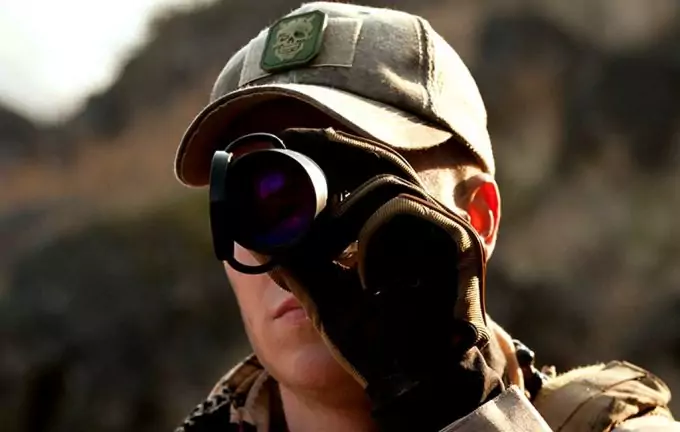 A monocular may work well for most people, especially for beginners, due to its practicality – it's small, lightweight and can easily fit into your pocket. However, some people may find looking through a monocular strange, as it definitely takes some time to get used to.
A pair of binoculars specifically designed for night vision is a great choice if you're concerned about the quality of the image you'll be seeing. But on the other side, it can be a bit heavier than the rest of the night vision devices and could prove as a good choice only if you plan to use it from a stationary point.
Scopes can be a great addition to your hunting gear – if you'd be interested in doing some late night hunting, then buying a decent scope should pay off in the long term. However, their use is somewhat limited – some may prefer using a monocular both as a night vision scope and for night time vision.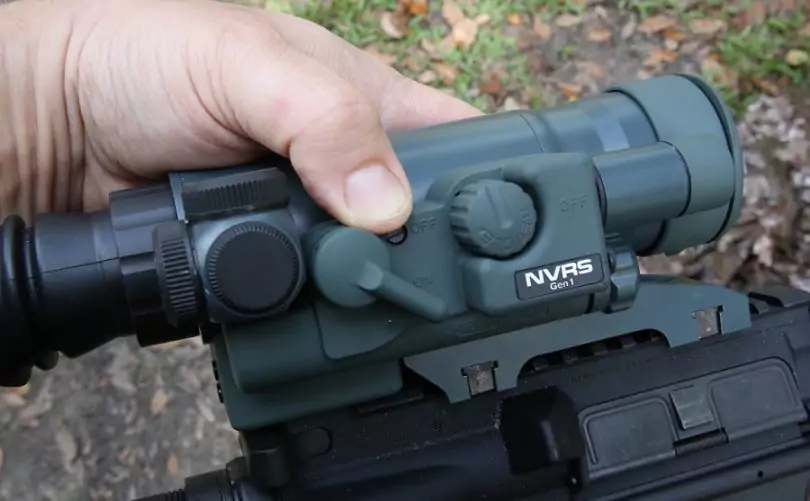 Last but not least, a pair of goggles that you can mount on your head is the ultimate choice for many experienced nature lovers, as goggles allow your hands to be free. But apart from that, they can sometimes come off as heavy and their use is mostly limited.
Magnification and Lens
No matter the device you decide to buy for, the next big thing you should look out for is the magnification and the lens of the device.
For the most part, you'll want to look at and understand the numbers that each product comes with. For instance, 2×24 mm means that the device has 2x magnification power, making your image appear two times closer than you'd see it without it.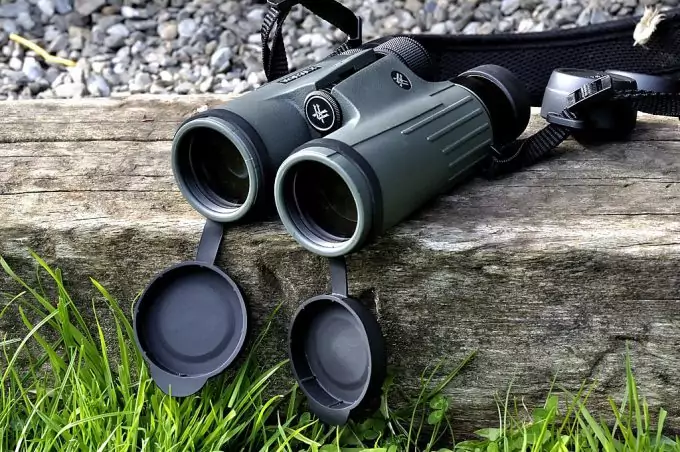 The second part of the number – 24 in this case – refers to the diameter of the objective lens shown in millimeters. This directly affects the quality of the picture – larger objectives allow for more light and get you sharper images – but they also affect the overall weight and size of the device, as objectives make the larger part of the device.
Dimensions and Weight
The dimension and weight of the products you take outdoors with you often make or break the deal for the potential buyer.
In this case, larger and heavier products may mean higher quality images. But if that doesn't concern you as much, you'd be much happier with a lighter product that gives you an average quality picture.
Weather Resistance
Devices can have no weatherproofing at all, meaning that you won't be able to use them in the rain because moisture can get in and not only fog your view but eventually ruin the device.
If they're weather resistant that means that the optics have some sort of technology that prevents moisture from getting inside. However, only if they're waterproof you'd be able to use them in rainy conditions or underwater – any other way and you might damage the product.
Another specific feature regarding the weather conditions is a thing called fog proof, which prevents fogging on the inside of the lenses. In order to prevent fogging, optics like these are filled with gases such as nitrogen or argon.
Additional Equipment and Accessories
These are the items that are included with the device and make carrying or using it a bit easier. That may include but is not limited to head mounting equipment, tethered caps, rain guards, straps, cleaning kits and so on.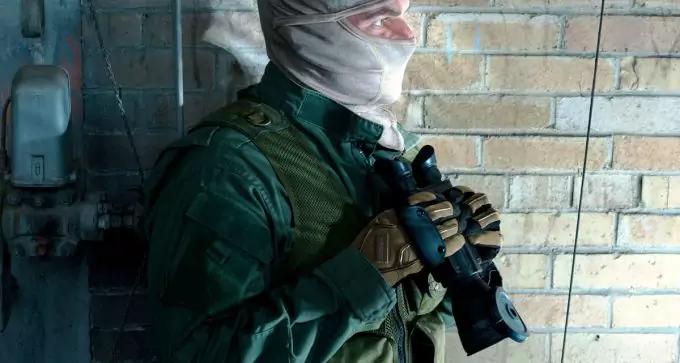 Hopefully, by now you've gotten a clearer insight into what to pay attention to when shopping for a night vision device. Let's move on and take a closer look at the products reviewed in this article.
Top Products Review
Here are the reviews of some of their more popular Yukon products available on the market today.
Yukon Spirit 4×50 Night Vision Monocular
Weight: 1 pound
Dimensions: 8 x 5 x 3 inches
Specific features: IR illuminator, operates on 2 AA batteries, comes with a carry case and wrist strap
Best use: For night time gazing, for hunting, while playing outdoor games at night
We like to think that the Yukon Spirit 4×50 Night Vision Monocular is everything you might ever need of an affordable night vision device! It's lightweight and with a sleek design that allows it to be easily carried anywhere – it can even fit in your pocket!
The 50mm lens provides decent quality images though when it comes to this specific product, the quality of the picture is dramatically improved with turning on the IR illuminator. Zooming in is allowed for a maximum of four times
The monocular comes with a set of buttons that is extremely easy to understand and operate even in total darkness – one button is for turning the night vision on or off while the other button is for the IR illumination. The device works on 2AA batteries that should last for up to 30 hours of power, though it might be for the best to always carry another set with you.
Bonus points go for the fact that this product is listed as weather resistant and it does come with some additional accessories – you get a carry case and a wrist strap for an even better grip.
However, some have noticed that the IR illumination gives off a red light, which some may find troubling if they want to go unnoticed in the dark (for example, while hunting or playing games with friends).
To sum it all up, this might prove to be a great worth for your money.
PROS:
Small & lightweight
It has an IR illuminator
Vision field is of great quality
Weather resistant
Comes with accessories
CONS
:
IR illuminator gives off red light
Batteries may drain fast
Related: If you'd much rather enjoy a hands free experience with your monocular, check out this Yukon Head Mount Kit that can be used with or without the head gear. It allows a one time zoom and it comes with a weather resistant construction and a limited lifetime warranty.
Yukon – NV 1×24 Night Vision Goggles
Weight: 1.8 pounds
Dimensions: 6.9 x 4.8 x 2.8 inches
Specific features: Built in PULSE IR illuminator, rubber armor protection, water resistant, fog resistant
Best use: For night time gazing, hunting, hiking in the woods
The Yukon – NV 1×24 Night Vision Goggles are a good option for those who'd like to use both eyes for night gazing. It comes with a head piece that should allow for hands free usage. However, do note that you may struggle walking with the goggles on through areas with a lot of obstacles, such as thick forests.
Considering the 24 mm lenses, this device should allow for a clear image even in the darkest parts of the woods but you wouldn't be able to zoom in much. Visibility is greatly improved by turning on the built in IR illuminator though that does drain the battery faster.
Even though the goggles themselves are classified as lightweight, some users may find the mounting headpiece to be a bit on the heavy side. On top of that, it might take some time to get used to the rigidness of the headpiece if you haven't worn anything like it before.
The product comes with additional accessories: a protective case and a neck strap and is water and fog resistant. The manufacturer offers a limited lifetime warranty as well.
All in all, this is a decent product that's very likely cheaper than most of the night vision goggles offered on the market.
PROS:
Headpiece that allows for hands free usage
Built in IR illuminator
Comes with a set of additional accessories
Affordable price compared with other goggles
Water and fog resistant
CONS
:
Some may find the headpiece to be too heavy
Battery could drain faster if the IR illuminator is used
Some users might struggle walking with the goggles strapped on
Related: If you'd like to get the most out of your night vision device, considering getting a set of Energizer Universal Rechargeable Batteries. They come in sets of four, all of them ready to be used and afterward, each battery can be recharged up to 1000 times!
Yukon Exelon 4×50 Night Vision Monocular
Weight: 1.1 pounds
Dimensions: 5 x 3 x 9 inches
Specific features: Built in illuminator, water resistant
Best use: For night time gazing, hunting, hiking in the woods
Even though it's listed as a scope, the Yukon Exelon 4×50 Night Vision Monocular may work better as a monocular, at least for those users who're more professionally involved in hunting.
The body of the scope is made out of plastic which may be slippery at times but some rubber parts on the surface allow for a better grip. Even though the lens comes at 55 mm, the device itself is light and can be carried around easily.
There are two buttons on it that should be very easy to work with – one turns on the built in illuminator while the other is used to turn on the night vision. One of the best things about this scope is its battery life, with one battery proving to last up to 40 hours.
This product doesn't come with any additional equipment nor warranty but it is listed as water resistant. However, considering that it's on the lower side of the price range, it's a suitable choice for beginners and amateurs.
PROS:
Long battery life
Decent image quality
Water resistant
Affordable price
CONS
:
Plastic may be slippery at times
Doesn't have any additional equipment included
May not work well for hunting professionals
Related: If you think carrying around a night vision device may be a bit too much fuss, then check out this VANTOGER Running Waist Bag that comes in four different colors and is waterproof. The pouch is durable but light, it's in the average price range and on top of that, it has a large storing capacity.
Yukon Nightfall 3x Night Vision Monocular
Weight: 1 pound
Dimensions: 9 x 3 x 5 inches
Specific features: IR technology, rubber armor
Best use: Long distance gazing, nighttime walks, hunting
The Yukon Nightfall 3x Night Vision Monocular may be a good choice for those looking to make a more budget friendly purchase, as it's on the lower side of the price range. The device itself is light and can be carried around even on longer walks.
This monocular allows for a three times magnification and should work great for long distance gazing, especially with the IR turned on – the image should be of decent quality. Even though it has a rubber armor that potentially allows for a good grip, some users may struggle to find the two buttons used to operate the device.
There's no additional equipment regarding this product, though a wrist strap could potentially help with the button problems. On top of that, the device isn't weather resistant and could fog up easily if exposed to more humid weather. The manufacturer hasn't included any warranties.
The product could be a good investment for anyone who's interested in getting an affordable long range monocular for a lower price.
PROS:
Clear long distance images
Budget friendly
Great for beginners
CONS
:
Difficulties operating the buttons
Plastic armor may be slippery
Not weather resistant
No warranties nor any additional equipment
Related: If you happen to go on late night walks alone, getting the Yukon Outfitters Defender Flashlight may make you feel safer. This self defense flashlight features three different operating modes (high, low, and strobe), a prolonged battery life, and is considered to be one of the most budget friendly options on the market.
Yukon Spirit 2×24 Night Vision Monocular
Weight: 0.8 pounds
Dimensions: 5.5 x 3.3 x 2.3 inches
Specific features: Pulse IR illumination; Yukon certified objective lens
Best use: Nighttime walks, hunting
The Yukon Spirit 2×24 Night Vision Monocular is the lightest device on the list, weighing in at less than a pound. It's small enough to be comfortably held with one hand and due to its rugged surface, it should be extremely easy to grip.
The magnification comes at 2x, which is more than enough for the average nighttime hiker. With the IR illuminator builts in, the images come back sharp even when used in darkest parts of the forest. Apart from that, it comes with lens cap with a pinhole for use during the day though you may want to be careful not to ruin the optics with extreme day light.
As additional accessories, it features a cleaning cloth for the lenses and a carrying case. The rubber on the outside of the product is water resistant, which is great considering the low price of the monocular.
Considering its small size, this could be the best option for those looking to save on space while not compromising on the quality of the images.
PROS:
Small and light
Decent price
Special Yukon technologies implemented into the device
Comes with additional accessories
CONS
:
No warranty included
No batteries included
Related: Getting a set of 24 Energizer Max Premium AA Batteries may prove like a good idea in the long run – they're long lasting and the manufacturer guarantees there won't be any leaks. Apart from that, the batteries aren't supposed to lose battery power even if they're not used for a longer period of time – up to 10 years.
Yukon Viking 2×24 Night Vision Binoculars
Weight: 1.5 pounds
Dimensions: 9.2 x 7.2 x 3.8 inches
Specific features: Dual eye diopter adjustments, rubber armor protection, IR illuminator
Best use: Hunting, long distance gazing
The Yukon Viking 2×24 Night Vision Binoculars should work great for everyone who prefers looking through optics devices. However, binoculars work better if you plan on standing still most of the time – walking with binoculars at night, even if they feature night vision may be troublesome for some.
In this case, the binoculars aren't on the heavy side and the dimensions allow for an easy transportation. Considering the rubber on the surface, you should be able to hold it tight into place. Buttons are positioned strategically and allow for easy use.
The lenses are decent enough with the 24 mm and there's also the option of turning on the IR illuminator. However, some users could experience slight problems with the focus while zooming in. Regarding the higher price of the product, that shouldn't be happening.
Apart from that, there are some protective lens covers included as an additional accessory but there's no protective case or an additional neck strap. For this product, there's no warranty and the product isn't weather resistant.
Binoculars like this may be a good option for anyone looking to only occasionally use them, without any higher expectations regarding the sharpness of the picture.
PROS:
Lightweight
Allow for a great grip
CONS
:
Higher price
Blurry images may happen
No warranty
Not weather resistant
Related: If night walks in the woods are your thing, then getting the MECO Solar Powered Flashlight could be just the thing you're missing in your hiking gear. The flashlight doesn't require any additional external battery and it's small enough to fit in your hand. One other great thing about it is that it can be clipped on your waist or backpack.
Yukon NVRS 1.5×42 Night Vision Rifle Scope
Weight: 1.8 pounds
Dimensions: 3.1 x 3.3 x 8.6 inches
Specific features: Adjustable red on green reticle, Pulse IR illuminator
Best use: Hunting
The Yukon NVRS 1.5×42 Rifle Scope may be the right choice you're looking for an affordable night vision scope that allows for a sturdy mount and comfortable shooting experience. The ergonomic design of the scope can accommodate a variety of rifles, bolt action included. However, note that some may be bothered that the outside of the device isn't rugged enough.
The lenses are 42 mm and pretty powerful without largely affecting the overall weight of the scope. The vision should be of standard quality most of the time and the IR system works well though sometimes it may happen to wash off some of the objects close to you. With this scope, you could comfortably shoot up to 50-75 yards.
The buttons and controls on the scope are large and can be found even in total darkness. The device can be used with regular AA batteries, mostly for about 8-10 hours though carrying another set of batteries is always a good idea.
A great aspect about this scope is the accessories it comes with: it includes a carrying case and a digital camera accessory. But, for an additional cost, you could also get a laser point, an AK adapter, an IR flashlight and doubler lens that should improve your experience even more.
The product is covered with limited lifetime warranty and could prove a worthy purchase if you're looking to step up your night hunting game.
PROS:
A lot of additional accessories are available
Comes with a warranty
Light enough to add to any backpacking bag
Decent battery life
CONS
:
Its use is somewhat limited as a scope only
Some of the accessories cost extra
IR illuminator may wash off parts of the view
Related: A good quality flashlight is always a great addition to anyone who likes enjoying nature at night – and this Wisiiron LED Tactical Flashlight has a decent performance rate. It comes in a set of two, and its 5 working modes mean it can be used for any outdoor activity. The flashlight is waterproof.
Bright Up Your Night
Hopefully, by now we've given you a fair insight into the best night vision devices Yukon has to offer. If you take the time to understand the most important features and see what you really expect from your device, you should be able to make an informed decision.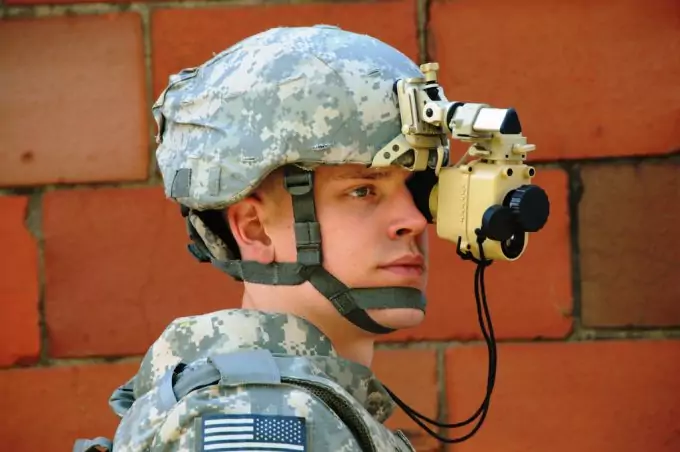 Don't forget that a decent night vision device can help you experience nature more closely and is very likely one of the most valuable pieces of camping and hunting gear.
Do you think there are some other great night vision devices from Yukon we might have missed? Feel free to share with us in the comments!
Some of the links in this post are affiliate links. This means that if you click on one of these links and make a purchase, I earn a small commission at no extra cost to you. Also, as an Amazon Affiliate, I earn from qualifying purchases. If the information in this post has been helpful, please consider purchasing through one of the links in this article. Thank you.