Do you agree that the Winchester 270 is probably one of the most classic and well-known repeating rifles out there? If you are a hunter, you probably love it because it's a very accurate rifle. However, you will also have to agree with us that not everyone can shoot without a scope to make the shots more accurate, right?
That's where the best scopes for 270 Winchesters come out. If you have a good scope, your accuracy will get better, and as a result, so will you hunting skills. However, finding the right scope is tricky and not always as easy. There are features involved, as well as other things to take into account, such as what and where will you use your Winchester.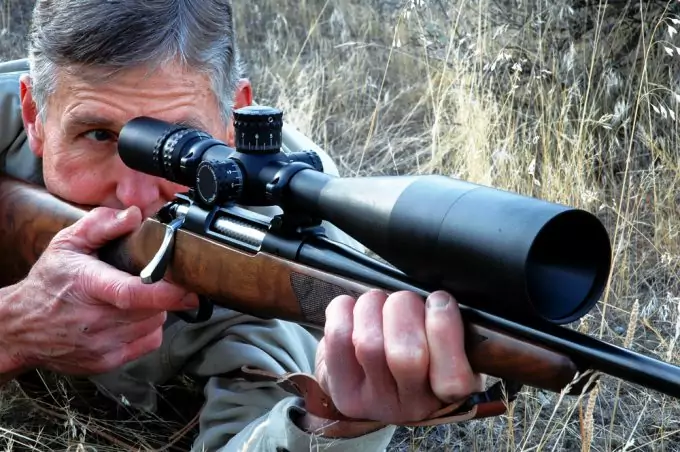 Luckily, we came up not only with a list of the features to consider before buying a scope, but also the best reviewed scopes for 270 Winchester rifles. We described and took a good look at all of them, so that you can just read this article and then end up having a great and informed idea of which one you should buy.
Our Top Picks
Product
Weight
Magnification
Defining
Feature
Price
Bushnell Laser Rangefinder
1.5 pounds
4 to 12x
Fog proof and shock proof
Shop Here
Barska Varmint
1.4 pounds
6.5 to 20x
50 mm objective lens
Shop Here
Leupold VX-R Patrol
0.71 pounds
1.25 to 4x
Great Firedot visibility
Shop Here
Nikon Buckmasters II
1.4 pounds
9 to 40x
Bright anti reflective system of multi coated lenses
Shop Here
Leupold VX-1
0.7 pounds
9 to 40x
Special Quantum Optical System
Shop Here
Features To Consider Before Buying
Before jumping into buying any scope for your 270 Winchester, you should consider a few important features. Below you will find the most important features to look for, they are all key features and present in most of the scopes. However, they vary from a model to another, for example, the magnifications. Therefore, take a closer look so that you have an idea of which features are more important to you.
Eye Relief
The eye relief in a scope measures the amount of distance that there is between your eye and the scope. The 270 Winchester produces moderate recoil, and you should watch for it. Hence, getting a scope with a considerable eye relief is good.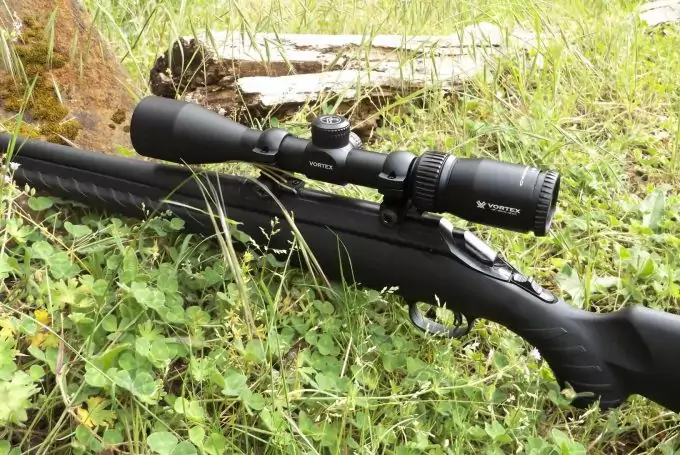 Also, the bigger or larger the eye relief, it is generally going to be easier for you to use both rifle and scope. Sure, there comes a point in which you don't want unlimited eye relief because otherwise it becomes a sight and not a scope anymore, but you don't want to be too close to the scope.
Hunting Scope Power
If you are planning on going hunting, you will need a scope that has a high optical zoom. Simple, you don't and you can't be 2 feet away from your prey, you have to be hidden and aiming from a considerable distance, which sometimes is a very big one. That's the reason why a good scope is one with a high optical zoom.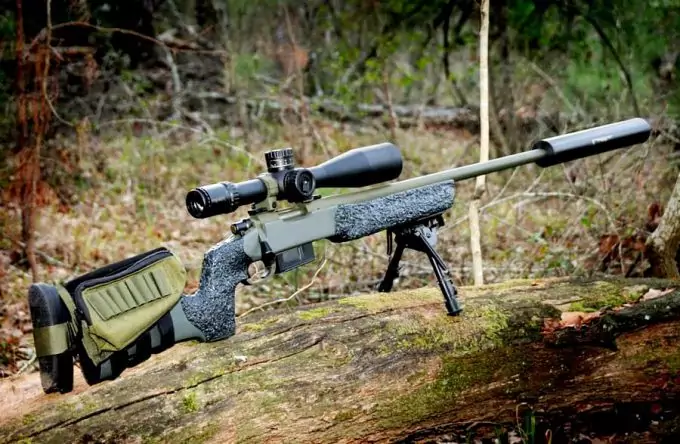 Therefore, you want to look for scopes with higher magnifications that will let you do long range shots. This is, of course, if your plan is to be hunting and shooting from long range. If you don't plan to be taking long shots, then a high magnification isn't that relevant.
Objective Lens
Here you must understand that the size of the objective lens, is directly proportional to the amount of light that the same scope will be transmitting. This means, that if you are in a dark or covered area, you will need a bigger objective lens, so that it transmits enough light for you to see.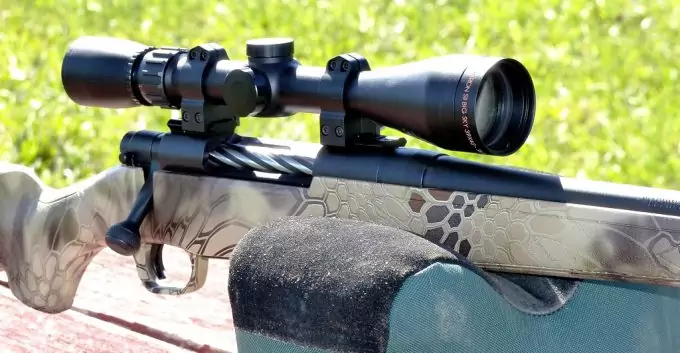 If you intend on using your Winchester in an open field, then a smaller objective lens will suit you. You will see how easily the light comes into the lens.
Length and Weight
Clearly weight is always a factor to consider. You are carrying a 270 Winchester, and although not the heaviest of weapons, it still not as light as a feather. Hence, a scope that is very heavy will just mean extra effort.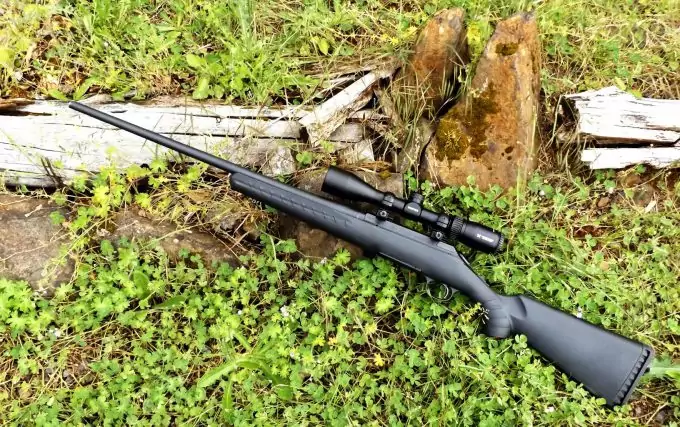 Also, a compact scope is always the way to go, and normally these have a fixed magnification. Larger scopes tend to have extra magnification, but if you read the features mentioned above, that is useful only for certain people.
Eye Piece
You can have, commonly, two types of eyepieces, and we say commonly because it's hard to find scopes with others. The main two are: straight or angled. The angled eyepiece is good for those planning to view through the scope for a long time. For hunters that need to be patient.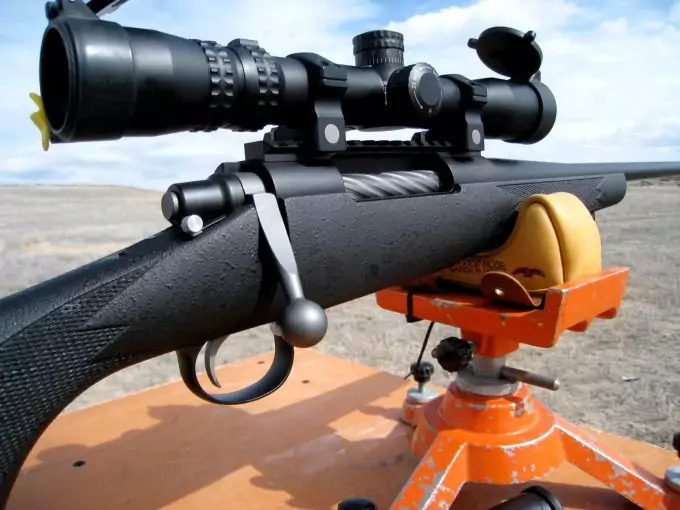 The straight eyepiece is different; people that need to lock the target quickly and shoot quickly use it. It's more for speed than patience. That's why, if you usually shoot from shorter distances or go to the gun range, the straight eyepiece should be your go to.
Top Scopes for 270 Winchester Reviews
After taking a look at the most relevant features to consider before buying, it's time to take a closer look at the best scopes for 270 Winchester. The following list includes five scopes that are considered the best by experts. Read carefully to see which one might suit you and your purposes better, as they all are a bit different. Hopefully by the end you'll have a better idea of which one you want to buy.
Bushnell Laser Rangefinder Riflescope
Weight: 1.5 pounds
Magnification: 4 to 12x
Specific features: Fully multi coated optics, waterproof, fog proof and shock proof, 3.5 inch eye relief, 42 mm lens, 26 ft field of view
The Bushnell Laser Rangefinder Riflescope is a very good scope for a 270 Winchester. It is a Bushnell, so you will have guaranteed quality and durability. This is a high-end scope for the most experienced users.
It comes with multi coated optics, a lens that's both waterproof and fog proof, meaning you can use it anywhere, it won't get damaged, wet, or scratched. It was built to last, and you can be certain it will.
The eye relief is pretty good, it is a 3.5-inch eye relief, meaning your eye will be 3.5 inches away from the scope and still function properly. That way, when the Winchester recoils, it won't hit you in the face and bruise your eye, it is generous distance.
The 26 foot field of view is a good one, and the 4 to 12x magnification might not be the largest one, but it is still a standard magnification, and in this particular scope it works perfectly, it is very accurate.
PROS:
Good eye relief distance
Very durable
Excellent image
CONS
:
Expensive
Operating the scope is complicated, it comes with a set of buttons hard to use

Related: The Howard Leight Earphones are a good item to buy with this or any other scope. They will ensure that your ears are protected from the noise of all the shots you will be making.
Barska Varmint Riflescope
Weight: 1.4 pounds
Magnification: 6.5 to 20x
Specific features: 50 mm objective lens, 3.6 inch eye relief, field of view of 16 foot
The Barska Varmint Riflescope is a good scope, with interesting resistant features. It is waterproof, fog proof and shock proof, being able to resist powerful recoils, ideal for a Winchester. It also has multi-coated optics that ensure a very high quality vision.
It comes with a 1-inch tube, and a large adjustable objective lens. This large objective lens is a particularly good feature for those that go shooting in not such light ideal conditions. As explained in the features to consider before buying, if you have a large objective lens, it will catch more light than other lenses, allowing you to have a much better quality vision. This scope manages to do just that.
The eye-relief is of  3.6 inches, which is even more than the Bushnell. As explained, the eye-relief is what ensures your eye isn't very close to the scope and in danger of getting hit with the recoil of the Winchester 270 after a shot. Therefore, with this scope you can be certain that won't happen.
PROS:
Large objective lens for non ideal light conditions
6 inch eye relief
Multi coated lens for high quality vision
CONS
:
Magnification isn't very good
Hard to keep it centered
Related: The Chaos Ready Back Up Sights are a good item to have for those that like also shooting from a shorter range. If you use your Winchester with the BARSKA scope, you are shooting, probably at dusk or from far away, so with these sights, you can have the opportunity of taking quicker shots.
Leupold VX-R Patrol Riflescope
Weight: 0.71 pounds
Magnification: 1.25 to 4x
Specific features: Made of polymer and aluminum for durability, ideal for AT-15's too, great Firedot visibility, coated lenses
The Leupold VX-R Patrol Riflescope is commonly used on AR-15 rather than Winchesters, but that only means that this is an extremely strong, resistant and durable scope. It can take a lot, a lot of recoil, shock, and more. Built with polymer and aluminum, it is very lightweight, only 0.71 pounds; however, these materials ensure it can resist a lot.
It also has a Diamond Coat exterior lens, which gives you a better abrasion resistance and light transmission. Overall, this is a scope with premium materials.
Nonetheless, it is for short range shooting, so if you expect great magnification, or bigger object lens, this is not for you. This is a scope with a magnification that reaches up to 4x, and a small object lens. Ideally, it is used with good light and for short range shooting. The positive side is that it will allow you to make very quick shots; thanks to it's weight and features.
PROS:
Extremely durable and resistant
Very lightweight
Great for short range shooting
CONS
:
Expensive
Poor magnification
Related: The Leupold Mark 2 is the ideal mounting system for this same scope. Buy the together and mount the scope on any Picatinny style rails.
Nikon Buckmasters II Riflescope
Weight: 1.4 pounds
Magnification: 9 to 40x
Specific features: Bright anti reflective system of multi-coated lenses, BDC reticle trajectory compensating system, waterproof and fog proof, reticle adjustments with a click
The Nikon Buckmasters II Riflescope is one of the best scopes for 270 Winchesters available, if not the best. It has a very affordable price, and two giants like Nikon and Buckmasters partnering to create a fantastic scope.
It has a brighter anti reflective system than most of the other lenses out there. Its lens is multi-coated and it provides a 92% anti reflection capability. Also, it is completely waterproof and fog proof.
It comes with a BDC reticle, with a trajectory compensation system, designed and calibrated to provide a fast, simple aiming point for various shot distances. From long range, to medium range and short range, this BDC reticle covers them all.
It also includes a lifetime limited warranty, ensuring and guaranteeing the great quality it has. Also, it includes the Nikon No-Fault Repair/Replacement Policy, which also ensures that if you buy this product you will be protected by the manufacturers.
PROS:
Incredible scope with great lens and great vision
BDC reticle, one of the best out there
Affordable price
Related: The Accushot Picatinny and Weaver Mounts are commonly bought alongside this scope. They will make sure you can mount the scope on any rail.
Leupold V-X1 Riflescope
Weight: 0.7 pounds
Magnification: 9 to 40x
Specific features: Special Quantum Optical System with multicoated lenses, a click to adjust the dials and zeroings, lockable eyepiece for a secure and better focus, waterproof and fog proof
The Leupold V-X1 Riflescope is, like most of Leupold's scopes, a very durable and strong scope. It comes with a Quantum Optical System, which basically has lead-free glass and 4 different lenses with multicoating.
A cool feature is how easy it is to adjust the zeroing and any other in field adjustments you might need. With a few finger clicks of (1/4 MOA per click), the zeroing is adjusted to suit your choice. Also, the magnification is incredible, with up to 40x fir such a lightweight and compact scope.
It is as standard, waterproof and fog proof. Plus, it is extremely lightweight, making it ideal even for other smaller guns you might have. In your 270 Winchester, it will barely be noticed in weight, and it's great for short-range shots and quick shots.
Reviewers consider it one of the best lenses, they say the clarity and quality of the image that you see, is outstanding. Also, the mounting to any rail is done very quickly, which is a downside on others. Finally, it has a lifetime warranty that ensures the quality of this product.
PROS:
Extremely lightweight
Very good quality
Lens clarity is fantastic
Incredible magnification
Wrapping It Up
You have reached the end of our article. Now, we gave you an an introduction to scopes that best fit 270 Winchesters, we helped you understand the key features to look for, and then we gave you a list of five of the best scopes. Now it's time to quickly recap before you make your decision.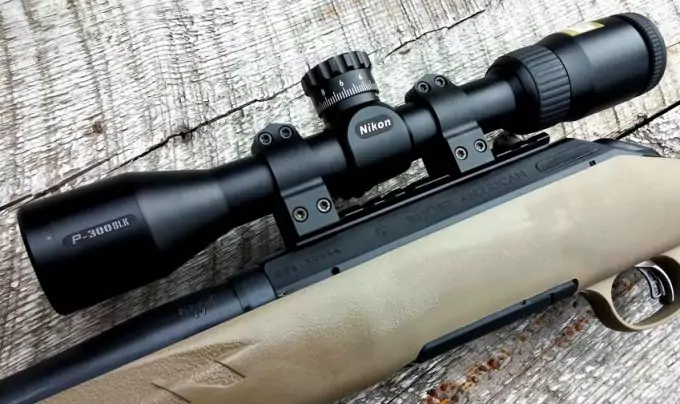 Remember that there are key features such as the magnification that will determine a lot on which model to buy. However, it's important to understand that the magnification is mostly relevant if you plan to be shooting either from a long or a short range. Therefore, such features are to be analyzed based on what you plan to use your Winchester for.
Can you think of any other scopes that we might have missed in this list? Do you feel you are ready to go and buy yours? If you have any questions, ideas or opinions, please leave them in the comments below, we'd like to further help you out!
Some of the links in this post are affiliate links. This means that if you click on one of these links and make a purchase, I earn a small commission at no extra cost to you. Also, as an Amazon Affiliate, I earn from qualifying purchases. If the information in this post has been helpful, please consider purchasing through one of the links in this article. Thank you.