Binoculars are super cool, especially with the increasing need of outdoor adventure, and today we are going to reveal the best night vision binoculars you can buy. You do not need to be a fanatic of binoculars, but just an outdoorsman for you to buy these devices.
Hunters, sports spectators, bird watchers, military personnel, and travelers are among the few individuals who do really appreciate the importance of binoculars. The best thing about these NVDs is that you do not need special skills to be able to use them. Take a look at our piece on the best binoculars for newbies and professionals, it's a must-read.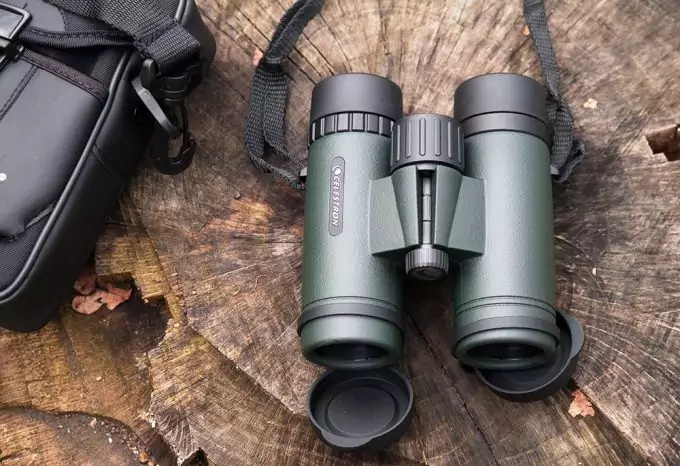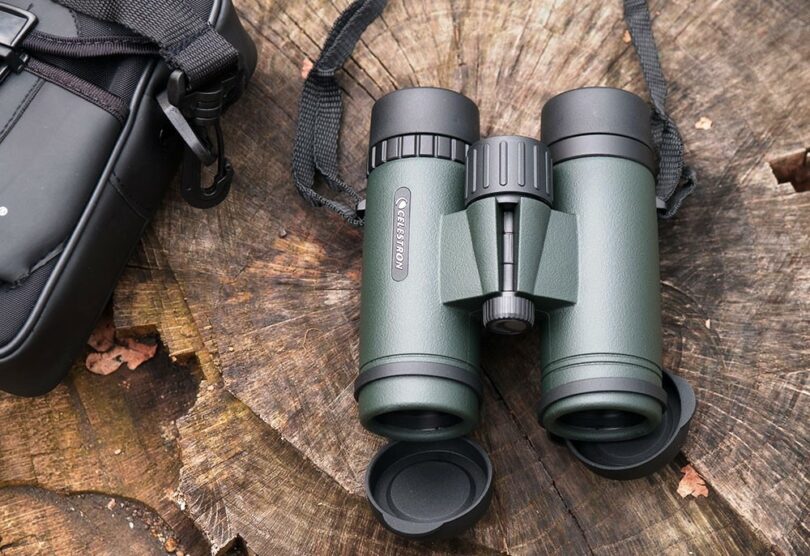 Finding a good night vision binocular does not have to be a challenging and time-consuming proposition. This is why we have simplified your search by creating a list of top 8 night vision binoculars reviews; after a thorough research of features, performance and user opinions.
Our top picks
Things to Consider Before Buying
There is no direct one-to-one relationship between one night vision binocular and another. Therefore, you have to be quite selective before you decide on a specific product. The following pointers should help you land the best models.
How are you going to use the binoculars?
Will you be using the binocular in more than one application? If yes, then you have to choose a highly ergonomic and versatile model, such as a model that can operate both in the day and at night. You can use such kind of a binocular for bird watching during the day and hunting at night.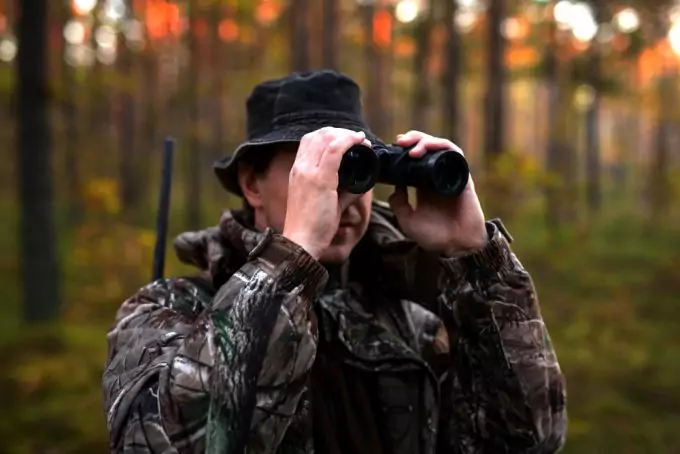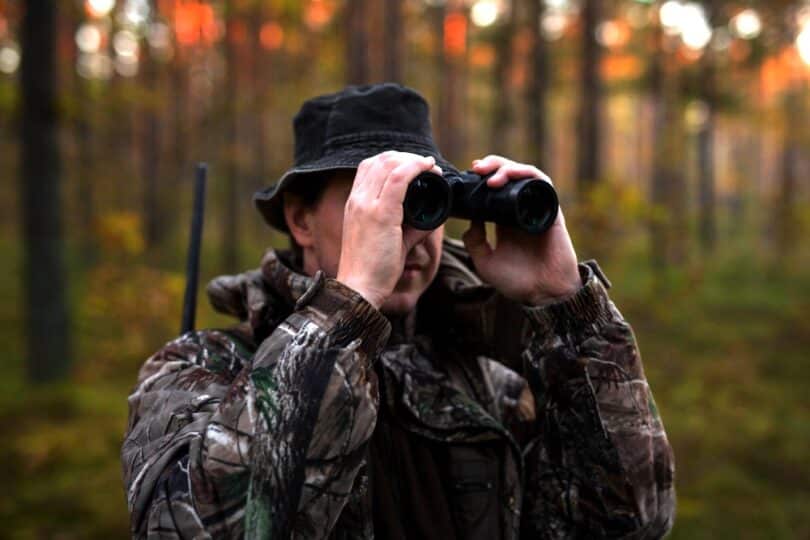 What is the ideal size with respect to your application?
The size of a binocular matters a lot. A smaller, lightweight, and compact binocular, such as a 2x24mm should do just fine for daytime activities, such as bird watching and walking. But you will need a sizeable binocular for night vision, especially when hunting game at 100 yards.
A larger binocular is necessary for night vision, since they provide brighter views than the smaller ones. A binocular size of 8 x 50 mm will be very helpful when hunting at night, because it will offer a clearer and better view of your target.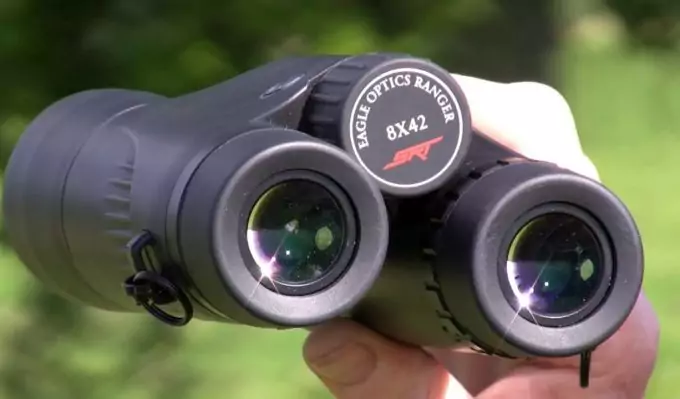 What is the best binocular design and features?
The design of a binocular does entirely depend on the brand. There are some brands that are well-known for producing the best designs in the world, such as Bushnell. However, there are many brands on the market that produce durable designs.
The ideal design has to be weatherproof. You do not want a binocular that will have the lenses damaged in the cold, and stop performing in the rain. Most brands have tried to make their models weatherproof, but just confirm to be sure.
See also: Outside Looking In: Best Binoculars for Hunting
Then again, make sure that the binocular components are made of high quality materials for optimal performance. The most important parts that need to be well built are the lenses (ocular and objective), eyepiece, and central focusing.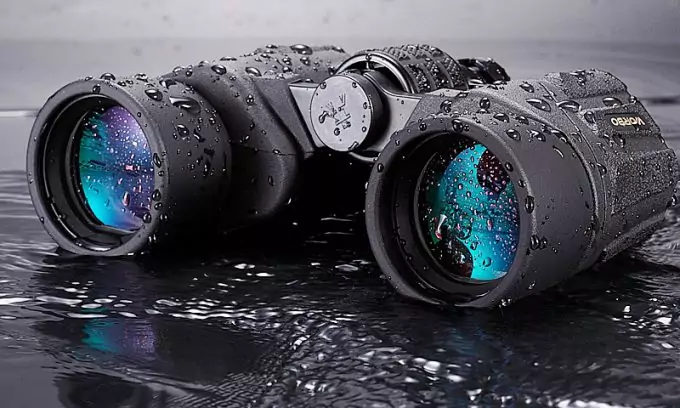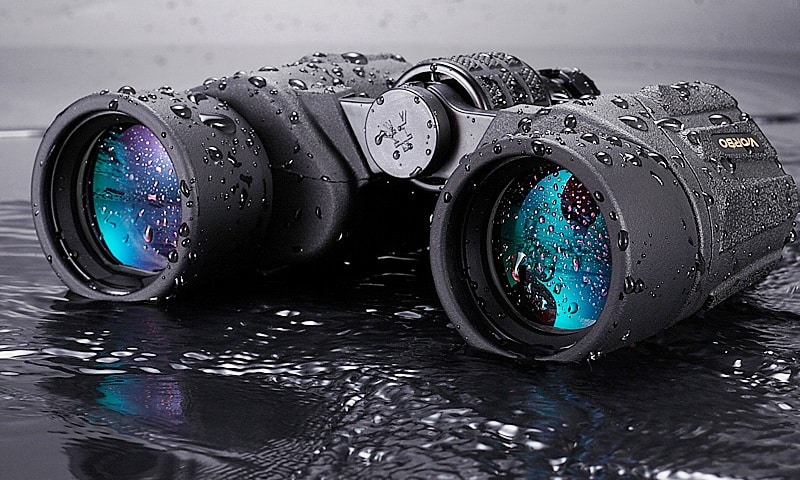 You are buying a night vision binocular; therefore, the infrared illumination has to be the best. Most generation one devices are installed with high-performing infrared illuminators, which will produce a clear and crisp image of a target in total darkness.
Best Products on Today's Market
When shopping for night vision binoculars, the price does usually play a big role in the final purchasing decision. However, you should not shy away from the inexpensive models thinking that they are not high performing.
There are many inexpensive models that have proven to be quite resourceful in the field, even if they have a shorter focusing distance and poor low light performance. This is particularly true when you want a night vision device that functions both at night and during the day.
Bial Wide Angle Binoculars
Specific features: 10 x 40 mm; day & night vision; diopter adjustment; 430 feet at 1000 yards field of view; and rubber-coated body
Best use: Boating, bird watching, hunting, climbing, walking
The Bial Wide Angle Binoculars are well-built night and day telescope. This is an amazing telescope for spotting, especially during hunting, bird watching, and boating. One of the great design features that make the binoculars unique is the coated lens.
The coated lenses have real clarity, which is very reliable in the field. This pair of binoculars provides you crisp and clear images of the object you are viewing. The binoculars' large field of view makes it easier for you to identify your target without straining.
A closer look at the binoculars reveals the rugged body made of quality materials. The lenses are perfectly aligned for precision viewing with minimal errors. The control knobs are also well-positioned and easy to use compared to competing models.
The binoculars are very ergonomic and easy to use. To operate the device you need to do the following: configure the interpupillary distance; use the center focus knob for focusing; and rubber fold-down eye cups if you are using glasses.
PROS:
Rugged and durable body
Weighs only 1.8 pounds
Convenient for a day hunt
CONS
:
Not true night vision binoculars
Not suitable for complete darkness
Related: This product is frequently bought together with the Aurosports 30×60 Folding Binoculars, which is recommended for improved viewing in the evening.
Firefield TrackerNight Vision Binocular
Specific features: 2 x 24, rubber armor protection, weather resistant, multi-coated lens, pulse IR system infrared illuminator, central focusing, dual eye diopter adjustments, eclipse protective lens covers, lightweight, and compact
Best use: Hunting, bird watching, outdoors
The Firefield Tracker Night Vision Binocular is a high-performing binocular for precision viewing of targets at a distance. It is a high-quality generation one image as well as a resolution device that features a built-in high-power infrared illumination.
This night vision device complete package comprises of a head mount and an adapted version of the binocular. The binocular is useful and convenient for effective viewing in partial as well as total darkness. It is also hands-free.
The binoculars can suitably be used with a head mount for hands-free operation, because it allows the unwavering positioning of the optics in front of your eyes, even when you are pacing or running. Setting the head mount is also remarkably easy. See our other article on the top night vision binoculars for more choices.
The body is made of quality materials and it's durable. The front section has the two lenses, the infrared system, and the battery. You will find the power button and focus right at the top. The lenses have caps for protection when not in use. It is also fitted with a neck strap.
PROS:
Waterproof and convenient for outdoors
Multicoated lenses
High power infrared illumination system
Long battery life
CONS
:
Battery life is not long lasting withthe infrared illumination is on
Related: You are recommended to buy these optics along with the Streamlight Lithium Batteries. You will need the batteries for an extended expedition, especially when using IR.
SHENFAN Night Vision Binoculars
Specific features: 10-180 x 100, specialized engineering materials, multi-coated lens, premium bak-4 prisms
Best use: Bird watching, nature observation, fishing, hunting, hiking, camping and outdoors
The SHENFAN Night Vision Binoculars is a well-engineering viewing device that features state-of-the-art performance. The 180 feet field of view at a thousand yards offers you a clear image of the in low light conditions.
The binocular is made of quality materials that can withstand harsh conditions. It has an ergonomic design, including the lens barrel and metal structure. The device has a non-rubber cortex exterior, which is wear-resistant and weatherproof.
The eyepiece system is highly user-friendly. It comprises of high-definition optical glass lenses that are receptive to light blue film and are very capable of transmitting enough light. The binocular lenses are multi-coated and anti-glare for UV protection and clear images.
This night vision device is highly versatile. You can make use of the adapter mount for taking pictures on your phone. Unlike conventional models, these low light binoculars are good in maintaining clarity at different magnification levels.
PROS:
High quality materials
User friendly eyepiece
Multi coated lenses
Consistent magnification
CONS
:
The binoculars' maximum magnification is unreliable
DAXGD Waterproof Night Vision Binoculars
Specific features: 8 x 50 mm, ultra-wide angle optics system, Hd LLL night vision system, auto focusing, and strong optical lenses
Best use: Hunting, hiking, concerts, bird watching, stadium sports, travelling
The DAXGD Waterproof Night Vision Binoculars are among the most popular, inexpensive night vision devices for the money. This unique sighting device is equipped with a strap for easy carry when pacing or running, and a bag for different outdoor adventures.
The binoculars are incorporated with superior, strong multicoated lenses for minimizing UV glare and maximizing brightness and light transmission. This first-rate optics offer crisp and clear images of your target, and they guarantee precision shots during hunting.
The binoculars' body is made of high-grade materials that have proven to be fogproof and waterproof. This allows you to use them in extreme weather conditions and environments, such as humid areas and under heavy rainstorms.
It uses Hd LLL night vision system for low light vision. This system is very convenient and useful in most occasions. Generally, the binoculars are perfect for the price. The manufacturer innovation is clearly depicted in the design and performance.
PROS:
Non slip grip
First class multicoated lenses
Fogproof and waterproof
Ultra wide angle optics mechanism
CONS
:
They are quite difficult to focus for the first time
XIKENZAN Infrared Night Vision Binoculars
Specific features: Digital infrared, 4 x 50 mm, 1-5x digital zoom, 5 megapixel CMOS sensor, 720P HD video, 980 ft. night vision range, built-in color LCD screen, video output, and IPX4 waterproofing
Best use: Hunting, hiking, concerts, bird watching, stadium sports, travelling
The XIKENZAN Infrared Night Vision Binoculars are state-of-the-art digital NVD that are worth the money. This digital night vision device comprises of a unique design. Both the eyepiece and the objective lenses housings are extended for convenience.
The exterior is covered with heavy-duty material with a waterproofing rating of IPX4, making it ideal for use in humid conditions. The sides are engraved for perfect and strong grip during hands operation, and have multiple control buttons for power and IR among others.
The binoculars use 5MP 720P high resolution optics for outstanding precision. Optical clarity is mainly achieved by the combination of the following attributes: 4x magnification, 50mm objective lens, 1-5x digital magnification, and 5 megapixel CMOS sensor.
The built in LCD screen and mode selection make navigation easy. The binoculars are highly versatile since you can connect them to your PC via USB cable and also connect them to your TV. With this device you can capture videos and images timely by using the time lapse function.
PROS:
Non slip material
Water rating of IPX4
5MP 720P high resolution
Built in IR
CONS
:
Multiple power options that are not included
It is costly
Related: We recommend you to buy the binoculars along with AmazonBasics AA Rechargeable Batteries. They are a reliable power option for the binoculars.
Bushnell Equinox Series Binocular
Specific features: 4 x 50 mm, day & night vision, video output cable, waterproof, powerful infrared illumination
Best use: Hiking, bird watching, concerts, stadium sports, travelling, hunting
The Bushnell Equinox Series Binocular is a high-grade day and night vision scope for the money. This unique creation by Bushnell pushes the limits of distant viewing to provide you with exceptional images, which are not only crisp but also clear.
Like all Bushnell optics, this particular product consists of a durable body made of high-quality materials. The outer covering is rugged and non-slip offering you a strong grip. The entire design is waterproofed for reliable use in humid conditions.
Unlike competing models of binoculars, this binocular is highly ergonomic and user friendly. The ocular and objective lenses are made of high-performing materials for antiglare, UV protection and optimal light transmission.
The binocular is strategically designed to capture the image of your target in a single tube, and regenerate it for both eyes to see. This is ingenious of Bushnell. In actual fact, you will not notice that you are viewing through a single tube.
PROS:
Unique design
Rugged and waterproof
UV resistant lenses
Powerful IR
CONS
:
The price offered by the seller is costly
Related: We recommend you to buy the Bushnell Tripod Window Mount along with the binoculars. The mount will come in handy when you want hands free operation.
Night Owl Pro Nexgen Binocular
Specific features: 5 x 50 mm, central focusing with adjustable focus, generation one image intensifier tubes, dual optical channel, adjustable inter-ocular distance, built-in IR, impact resistant housing, and soft-touch rubberized finish
Best use: Hunting, bird watching, sports, travelling
The Night Owl Pro Nexgen Binocular is a high-quality, high-performing night vision device. Even though, users have divided opinion about this product, the binocular engineering will serve you well, depending on the application and condition of the device when it was first bought.
Like most quality binoculars, this binocular has a strong and durable design that is compact and non-slip. It is ergonomic because it has very few controls, including the central focus, IR button, and the power button.
The binocular consists of two electronic intensifier tubes that are situated inside the stringer system for accuracy and better control. The built-in infrared illuminator is powerful for crisp and clear sighting of targets in total darkness. Check out more choices on the top infrared binoculars in our earlier article on this topic.
You will not be disappointed with this binocular, given the fact that it is a generation one device. You can have a pretty good image of a target at around 80 yards without illumination, and a crisp image with illumination.
PROS:
Easy to operate
High grade ocular and objective lenses
Powerful IR illuminator
CONS
:
A few hitches with focusing, which might be a problem for some users
Related: This binocular is frequently bought together with the Surefire Batteries. These batteries are recommended for powering the binocular, since they are long lasting.
Bushnell LYNX Night Vision Binocular
Specific features: Gen 1 NVD, 2.5 x 40 mm, AR coated glass lenses, built-in IR, quality materials, HD clarity, weatherproof, and uses 2AAA batteries that are not included
Best use: Hunting, outdoors
The Bushnell LYNX Night Vision Binocular is among the most preferred generation one night vision binoculars. It has a rugged and easy to hold body that is non-slip and waterproof. This is the kind of binocular you need when hunting in humid conditions.
The comfortable and ergonomic design makes this binocular one of the most reliable binoculars for today's market. To guarantee top-notch, Bushnell installed objective lenses made of quality materials for striking HD clarity.
The binocular is incorporated with state-of-the-art infrared illuminator for clear viewing in low light condition up to ninety yards. This is quite convenient for close-range shooting, especially when hunting game, such as deer, but may not be convenient for long-distant viewing.
This rugged binocular is engineered to beat extreme weather conditions and harsh environments. Generally, this binocular is well equipped for most outdoor adventures. The only concern is lack of batteries; you have to incur extra costs.
PROS:
Simple design
Waterproof
AR coated glass lenses
Infrared illuminator
CONS
:
Batteries are not included, you will have to incur extra costs
It needs refocusing most of the time
Related: This item is frequently bought together with the Gerber Bear Grylls Fire Starter. The fire starter is a handy tool when out in the woods at night; you can use it to start a fire.
The Wrap Up
This marks the end of our best night vision binoculars reviews. The abovementioned information is ought to help you find the most appropriate product on the market with respect to your budget and application. Each product was carefully selected after a comprehensive research.
Did you find this information helpful? What product did you buy, and how did it perform? Please share your thoughts, experiences, and concerns with us in the comments below.